Event organizers and fundraising coordinators now have the ability to redirect donations to display on different individual or team fundraising pages. This can be helpful if a donor accidentally makes a general donation to the charity (not directed to any individual's fundraising page) or a donation is made to the wrong fundraising page. Redirecting donations allows for the donated total to display on any fundraising page after the donation has already been made.
NOTE: Donation redirects can only be used to display donation totals on different fundraising pages. Donations cannot be redirected from one charity to another if a donor made a donation to the wrong charity.
1. From your event dashboard, find the redirect donation settings under the management tab -> financials & reporting -> redirect donation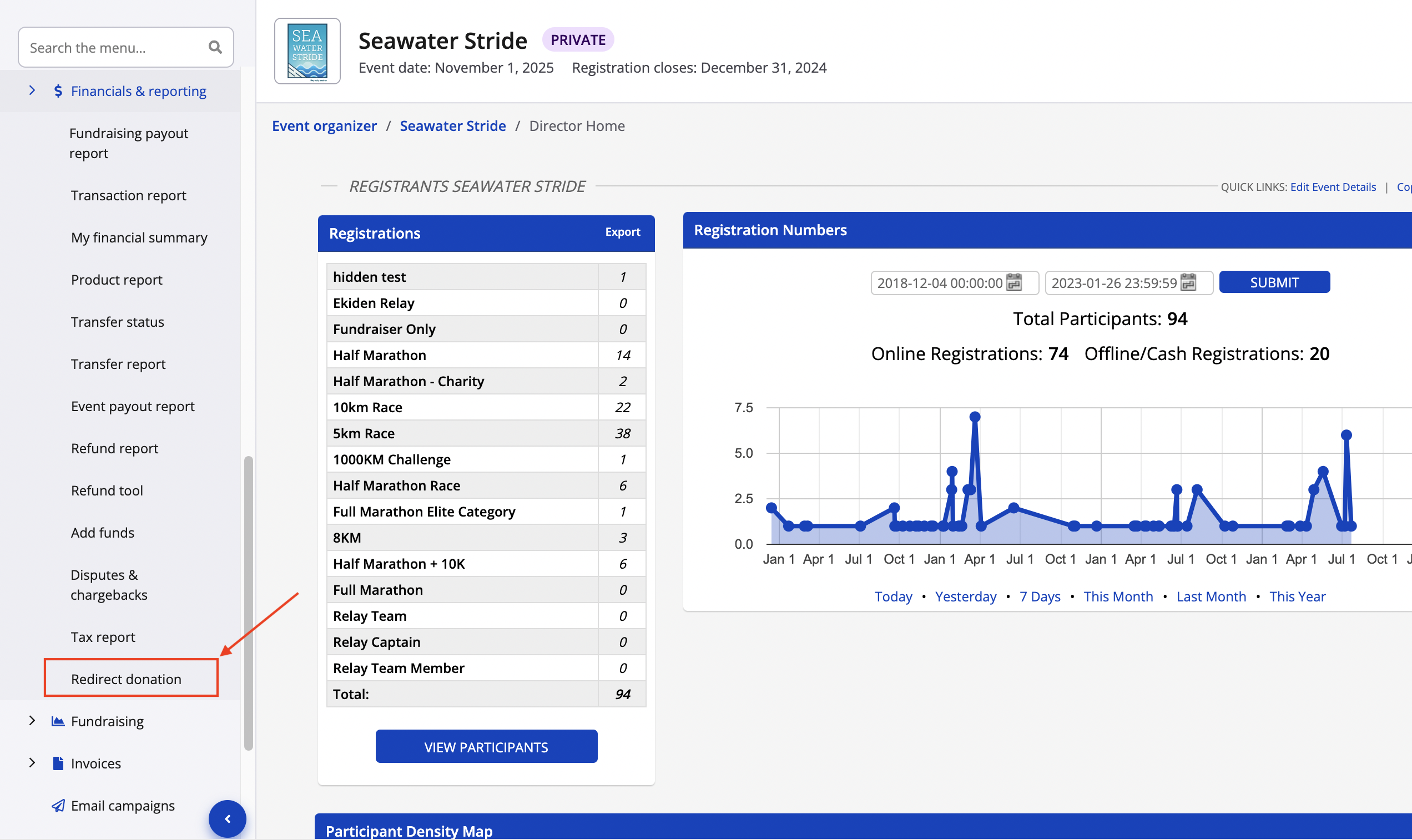 2. From your redirect donation settings, enter in a transaction ID corresponding to a donation on your event page. You can find and search up transaction ID's for donations using your donation report.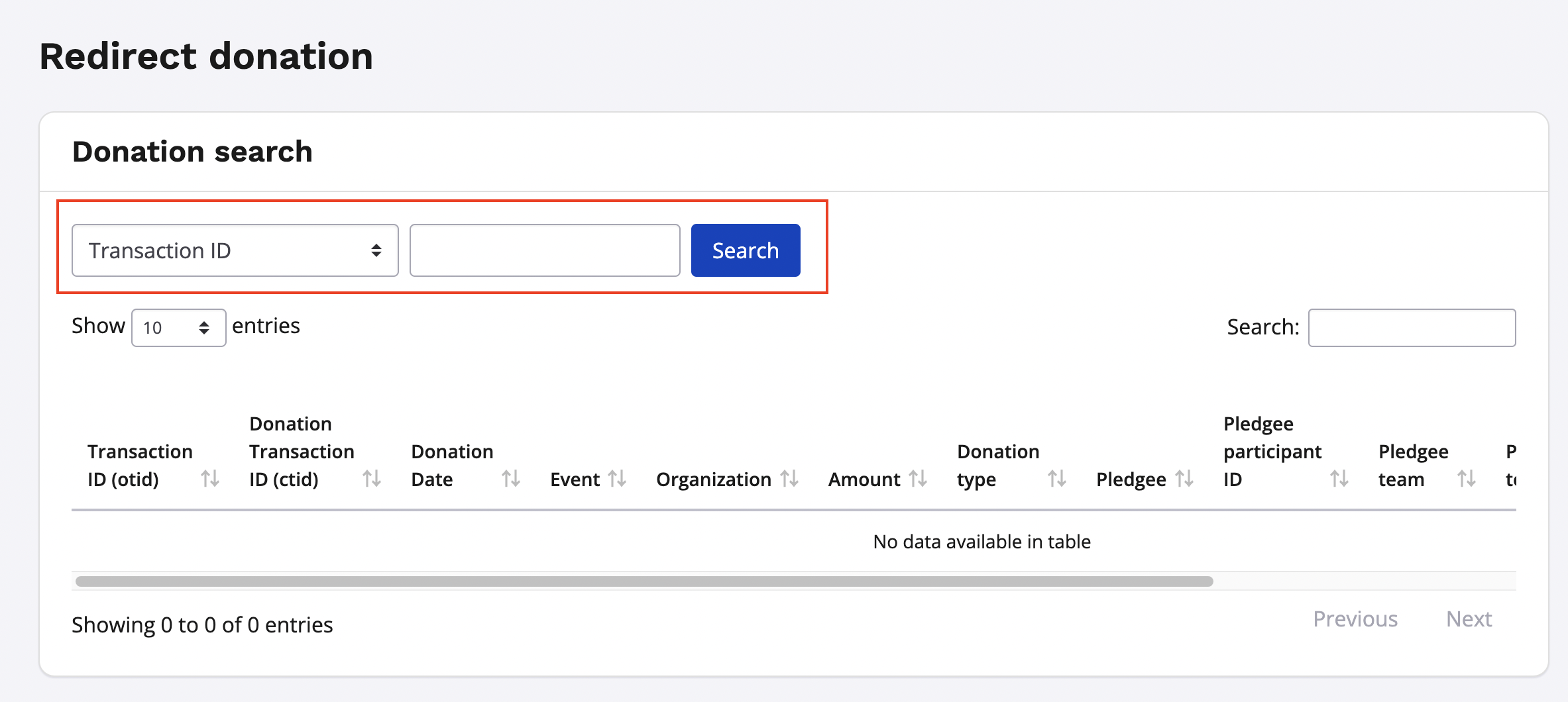 3. After entering in a transaction ID, place your cursor within the table below and side scroll until you see the white redirect button from the righthand side of your screen. Click redirect to begin redirecting your donation.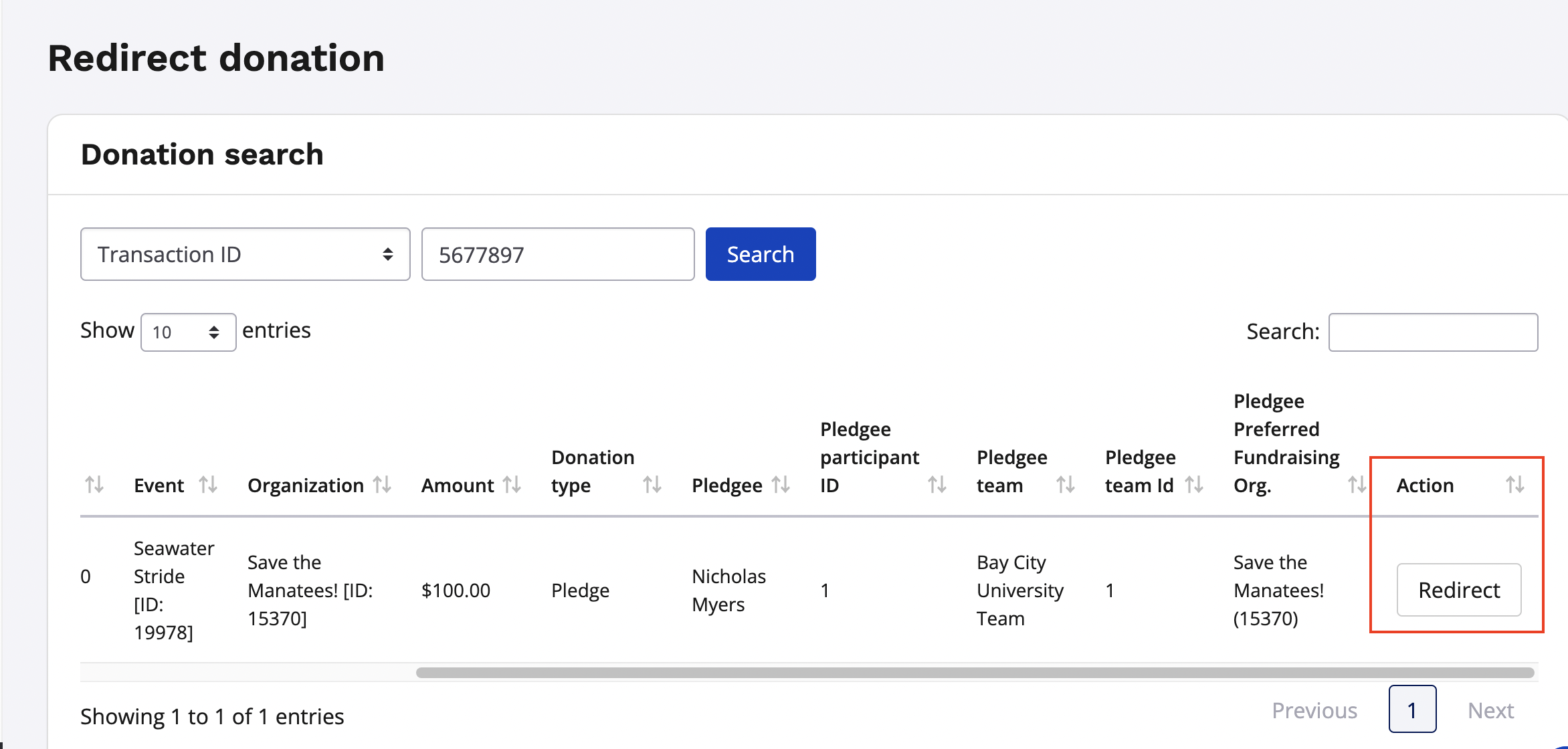 5. From the bottom of your screen, you will now be able to select if you'd like to redirect this donation as a:
Pledge to a participant (individual fundraising page)
Pledge to team (team fundraising page)
Donation (general donation, not associated to any fundraising page)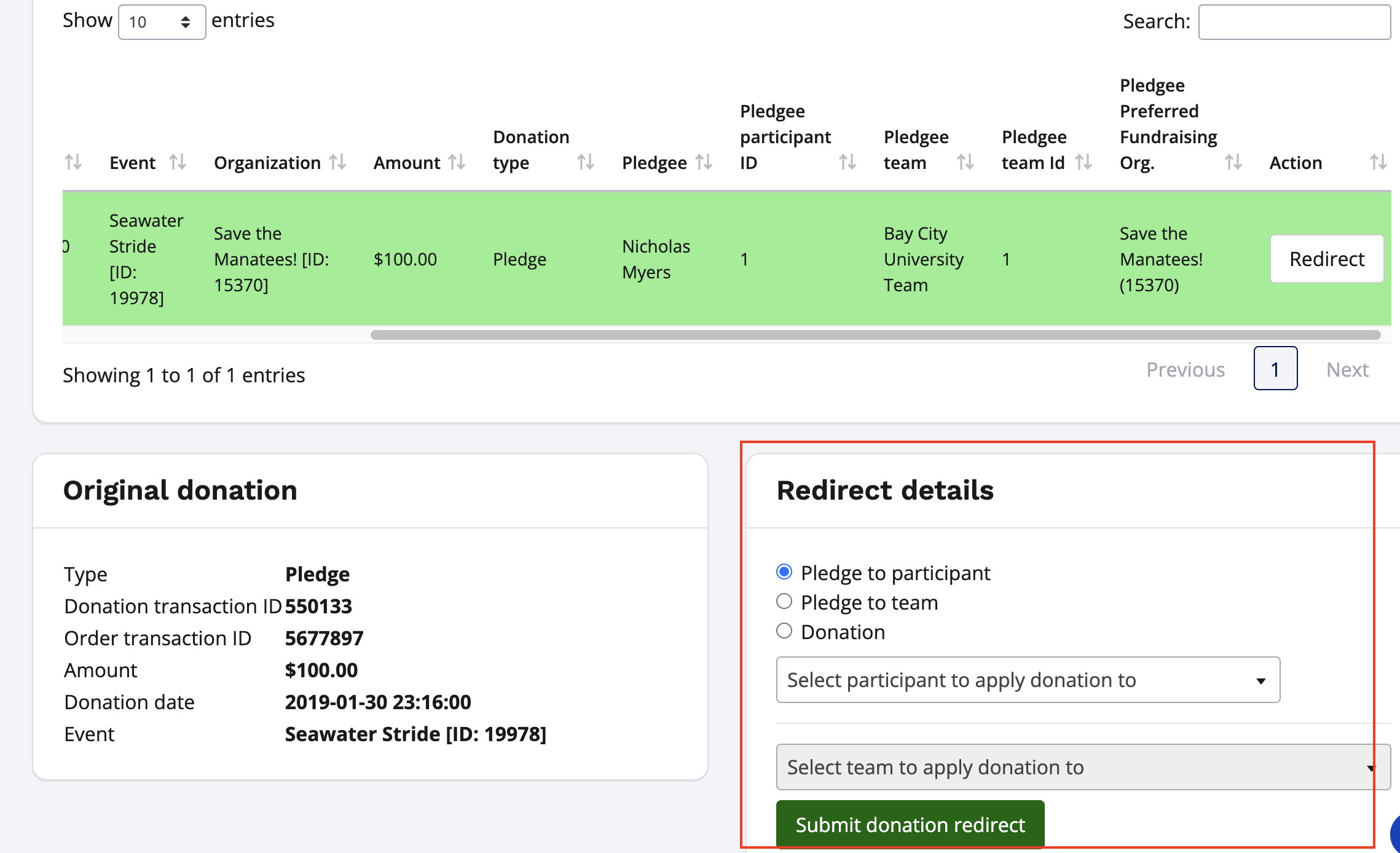 6. If redirecting the donation to an individual or team fundraising page, begin typing in the individual/team's name into the field provided upon making a selection. Once you have found the correct page, select it, and then click submit donation redirect to complete the action.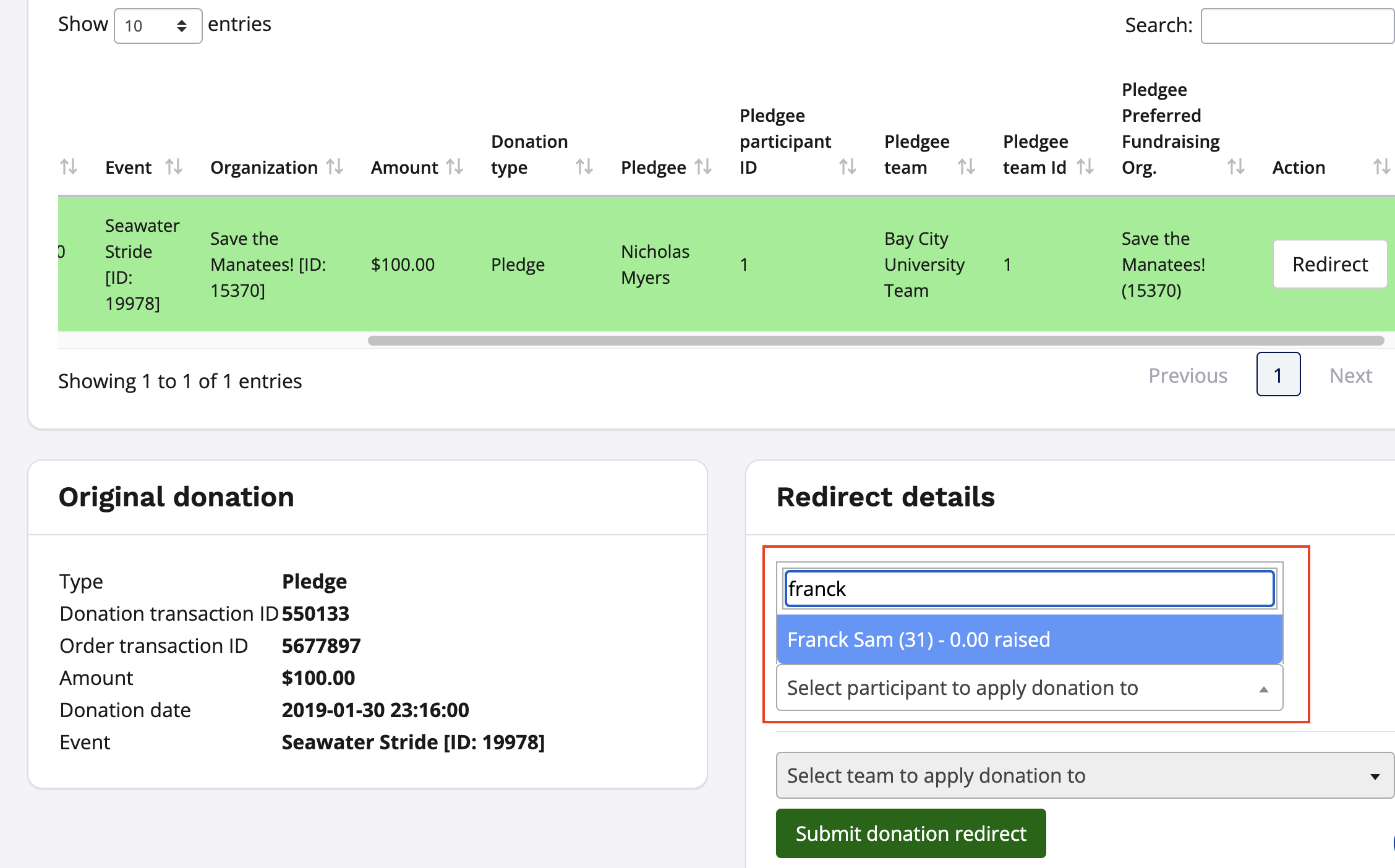 7. After completing the donation redirect, the amount donated will now be displaying on the individual/team's page that the donation was redirected to.