The timer email campaign tool is separate from Race Roster's regular email campaign tool and is used to send out both participant messages as well post-race results. The timer campaign tool has unique results merge tags that are not available within the regular email campaign tool which allow for it to be used to communicate results efficiently after a race's completion.
To setup a timer email campaign on your event, please follow the steps below.


1. From your event dashboard, find the timer email campaigns button under the apps tab from the lefthand side menu.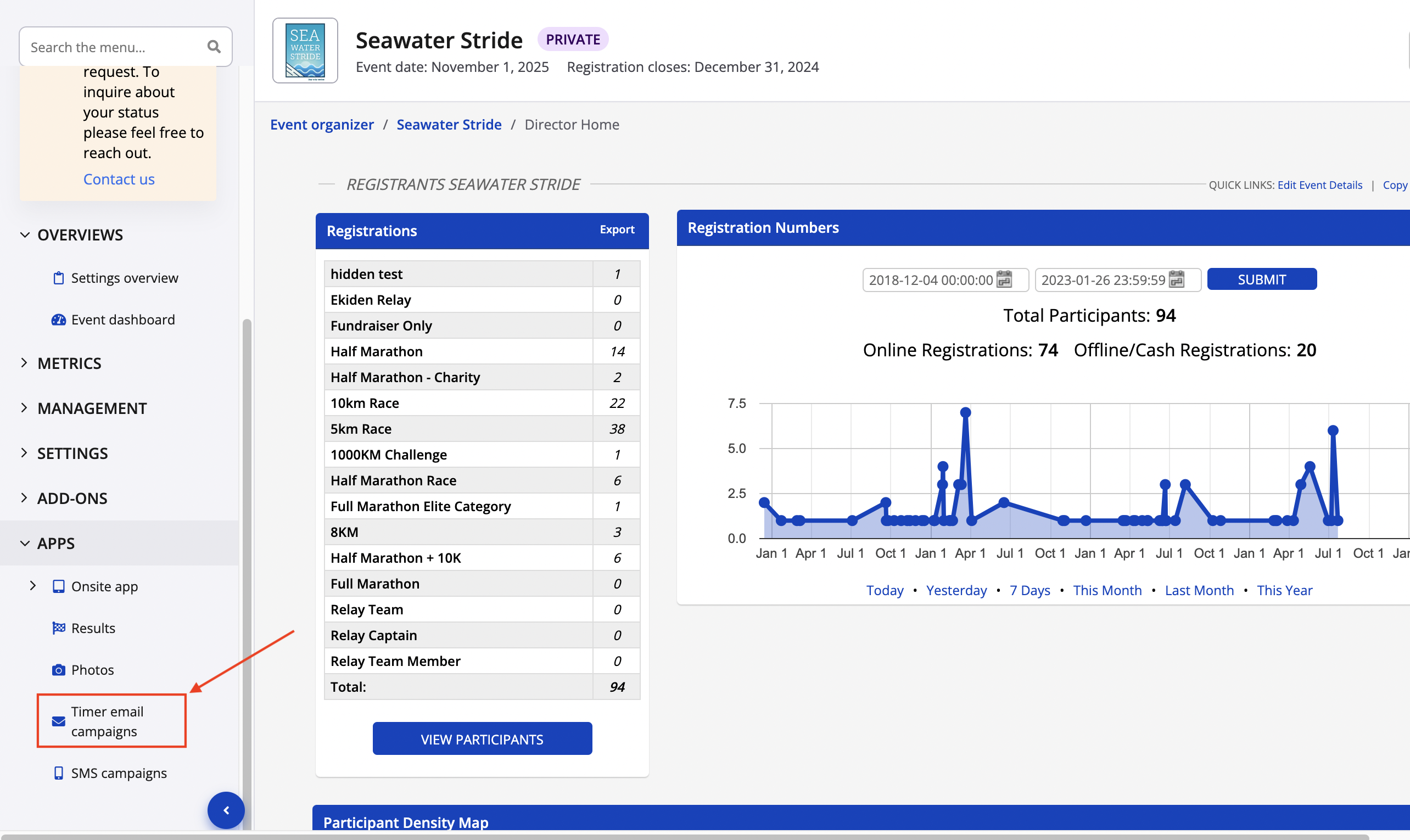 2. You will be redirected to a dashboard displaying any upcoming events that you are listed as having staff access on (past events can be filtered on). Click the blue edit timer email campaigns button from the righthand side of the page for the event you wish to create a campaign for.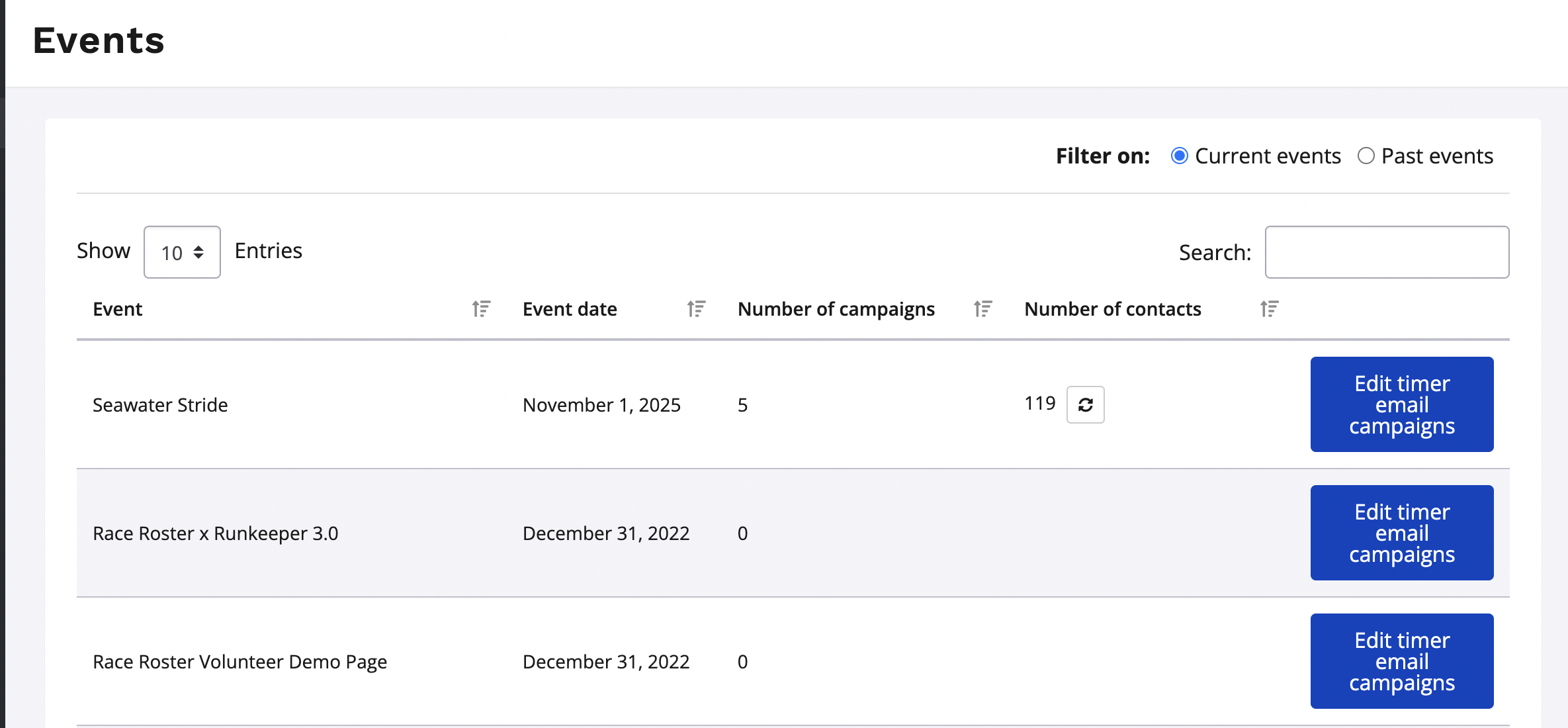 3. Before creating and sending out your campaign, you will need to create a verified sender just as you would with the regular Race Roster email campaign tool. Navigate to the senders tab at the top of your page and click create new sender to begin creating your sender. Please refer to our support article outlining how to add a sender for email campaigns here.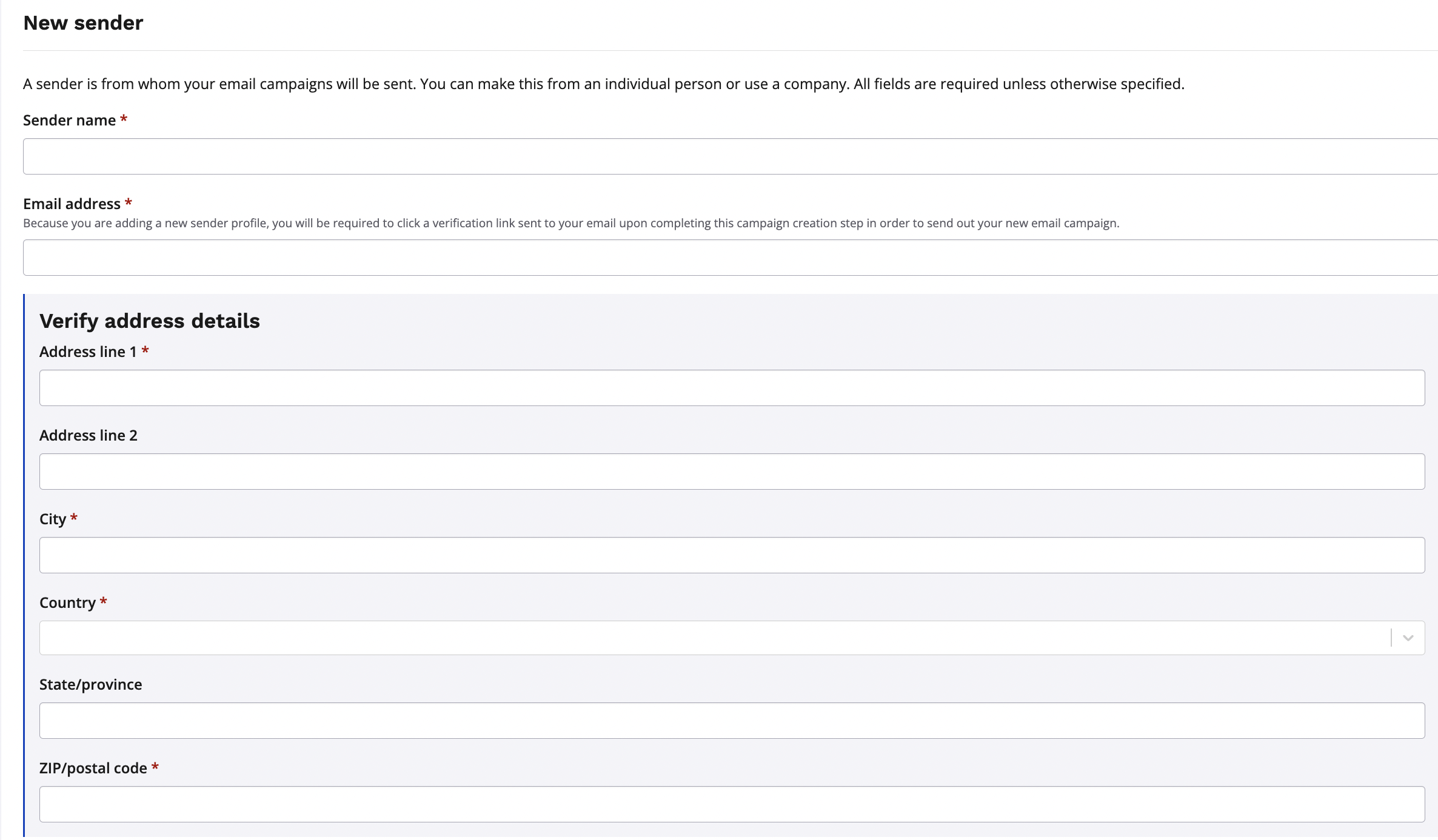 4. Once your sender is verified, return to the campaigns tab at the top of your page and click the green create a campaign button to begin creating your timer email campaign.

5. On step 1 - set up, for your campaign, input the following fields of information:
Campaign name (only visible internally, not to participants)
Insert your verified sender
Email subject (the subject of the email participants will receive)
Select the messaging type

Participant messages

Merge tags are only relevant for participant personal information (first name, last name, etc.)

Results messages

Marge tags are results-specific (results time, pace, overall place, etc.)

Click save once complete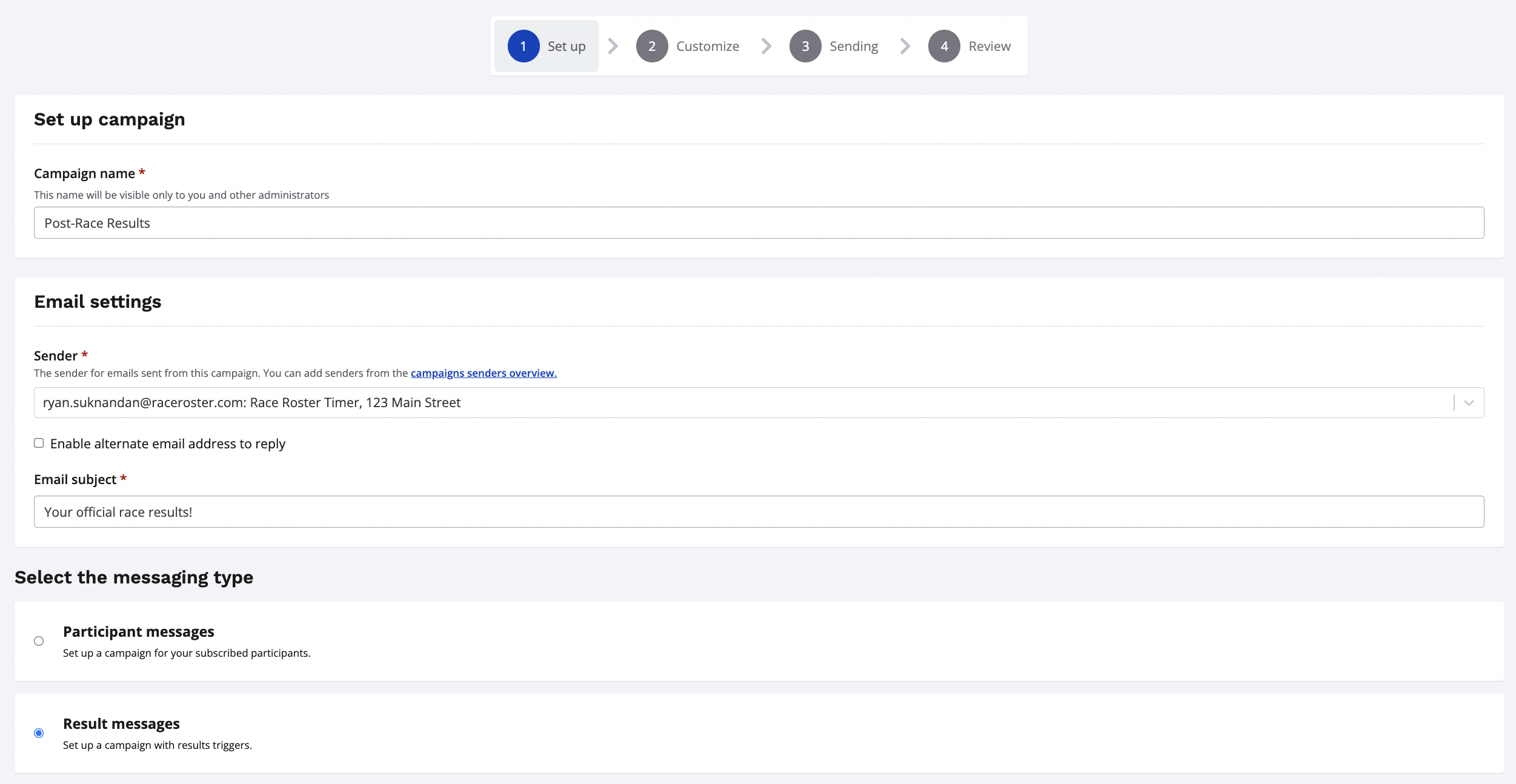 6. On step 2 - customize, you can begin drafting your email, and inserting any merge tags as needed to fit the design you're looking to achieve.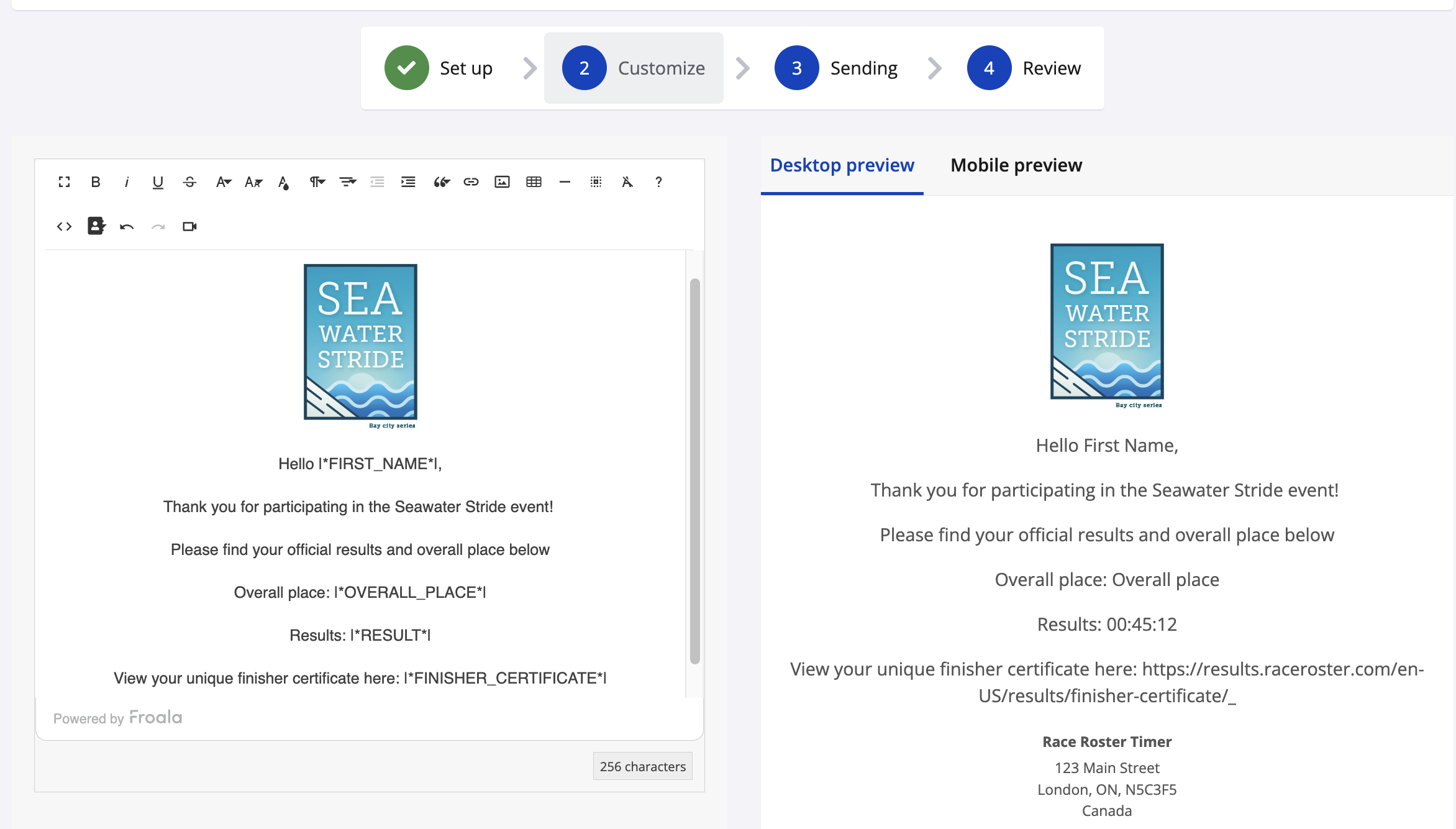 7. On step 3 - sending, you will need to specify who this email is being sent to. You will need to enter in the following information to prep your campaign for sending:
Recipients

Contacts who currently match trigger criteria (one-time message)
Future contacts who match trigger criteria (continue to send automatically)
All contacts who match trigger criteria at send time

Campaign end date


When should this campaign stop sending emails?

Schedule

Send immediately once trigger is met
Delay the send once triggers have been met
Schedule the send to take place on a specific date

Triggers

Specify what criteria must be met in order to receive this email
Specific finish time, race, segment

Click save once complete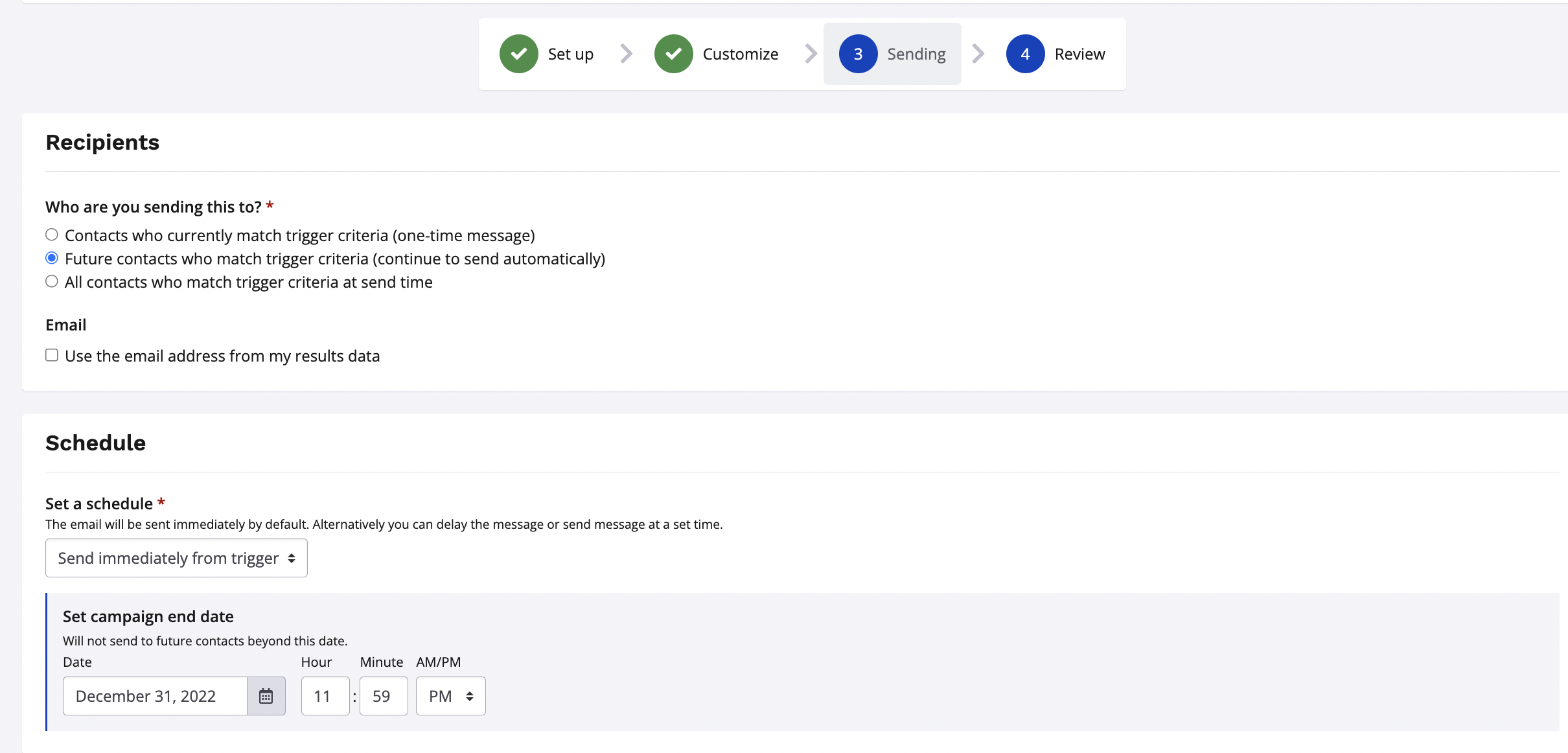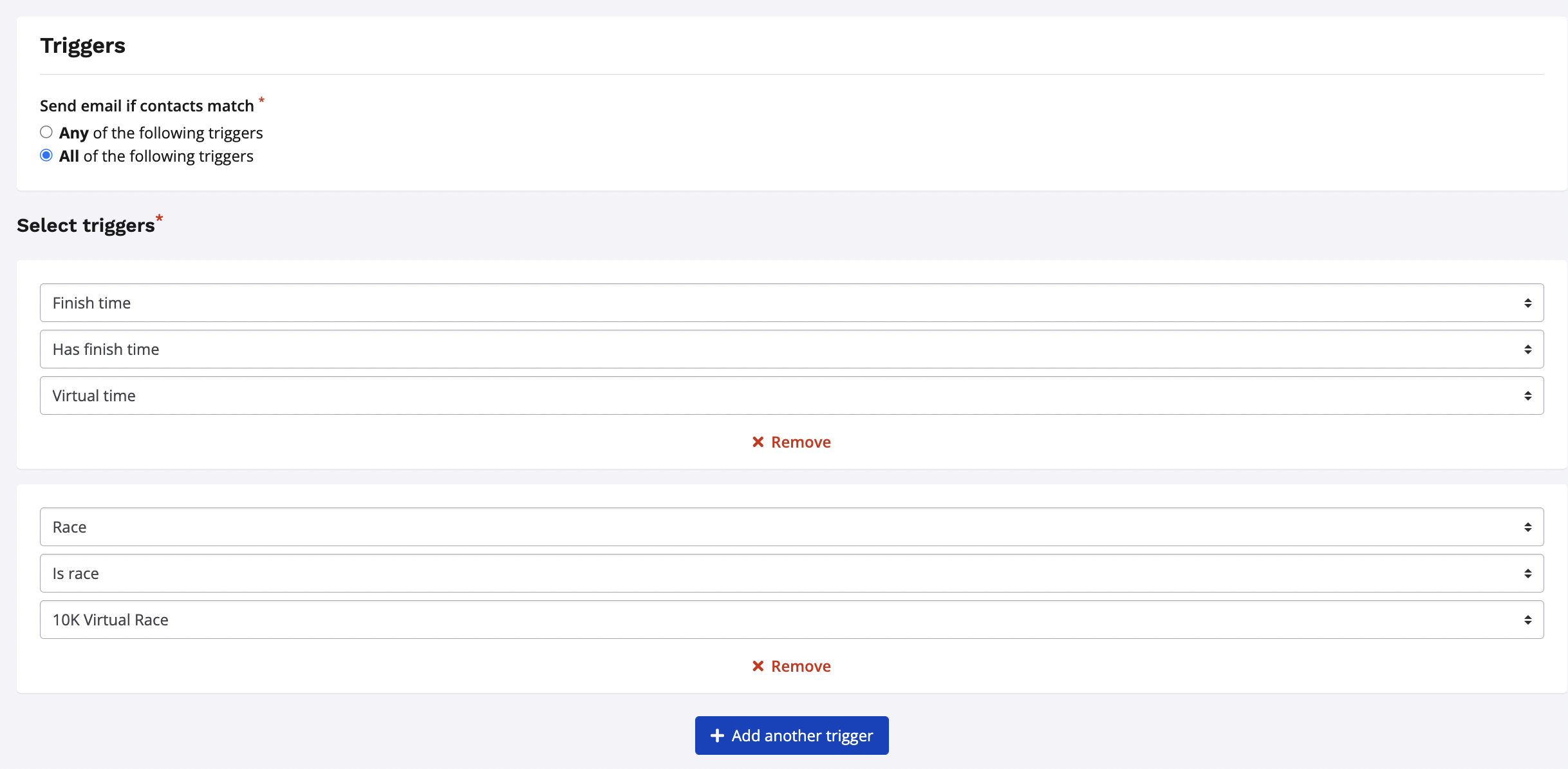 8. On step 4 - review, you are able to review your campaign and see if there are any missing settings that are being flagged. If you see 4 green check marks along the left side of your screen, your campaign should be set to send.
Test emails can be sent from the bottom of the page to your own email address to review formatting. Once you are content with your campaign, check off and agree to the anti-spam regulations outlined, and then click send & enable campaign to send your campaign.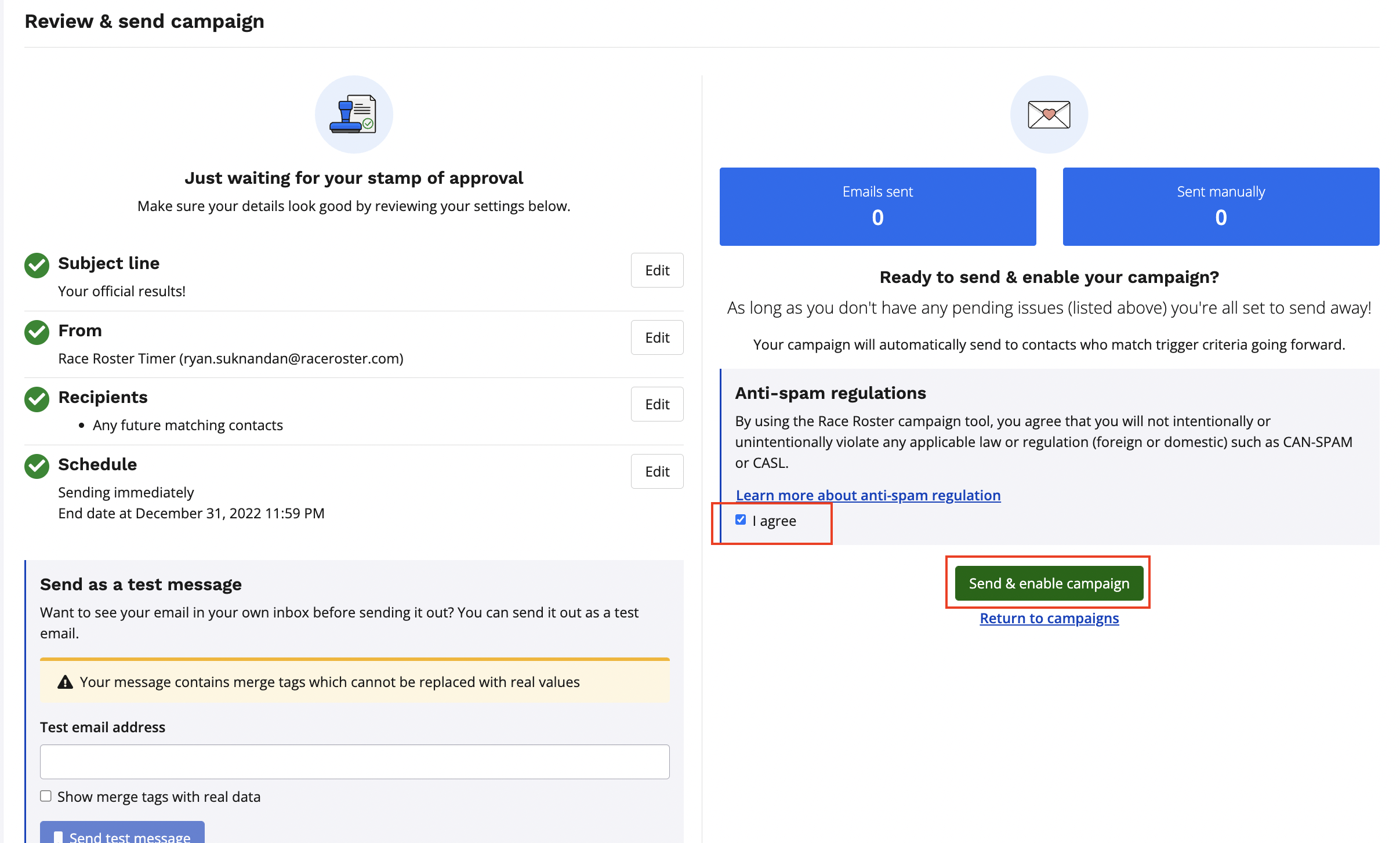 Your registrants will now receive your timer email campaign upon meeting the triggers that were set up in step 3. (View example below of sent email containing populated merge tags)