The Race Roster platform offers the ability for event organizers to ask their participants to provide their personal information regarding sex and gender in a variety of ways. By default, Race Roster will display the options for sex (male, female), but can also be toggled to display alternative options for gender identity as well (man, woman; non-binary, gender fluid, gender non-conforming, or gender queer; or 'prefer not to disclose'). These display formats can be viewed below, and can be changed from your event's registration question settings under personal information.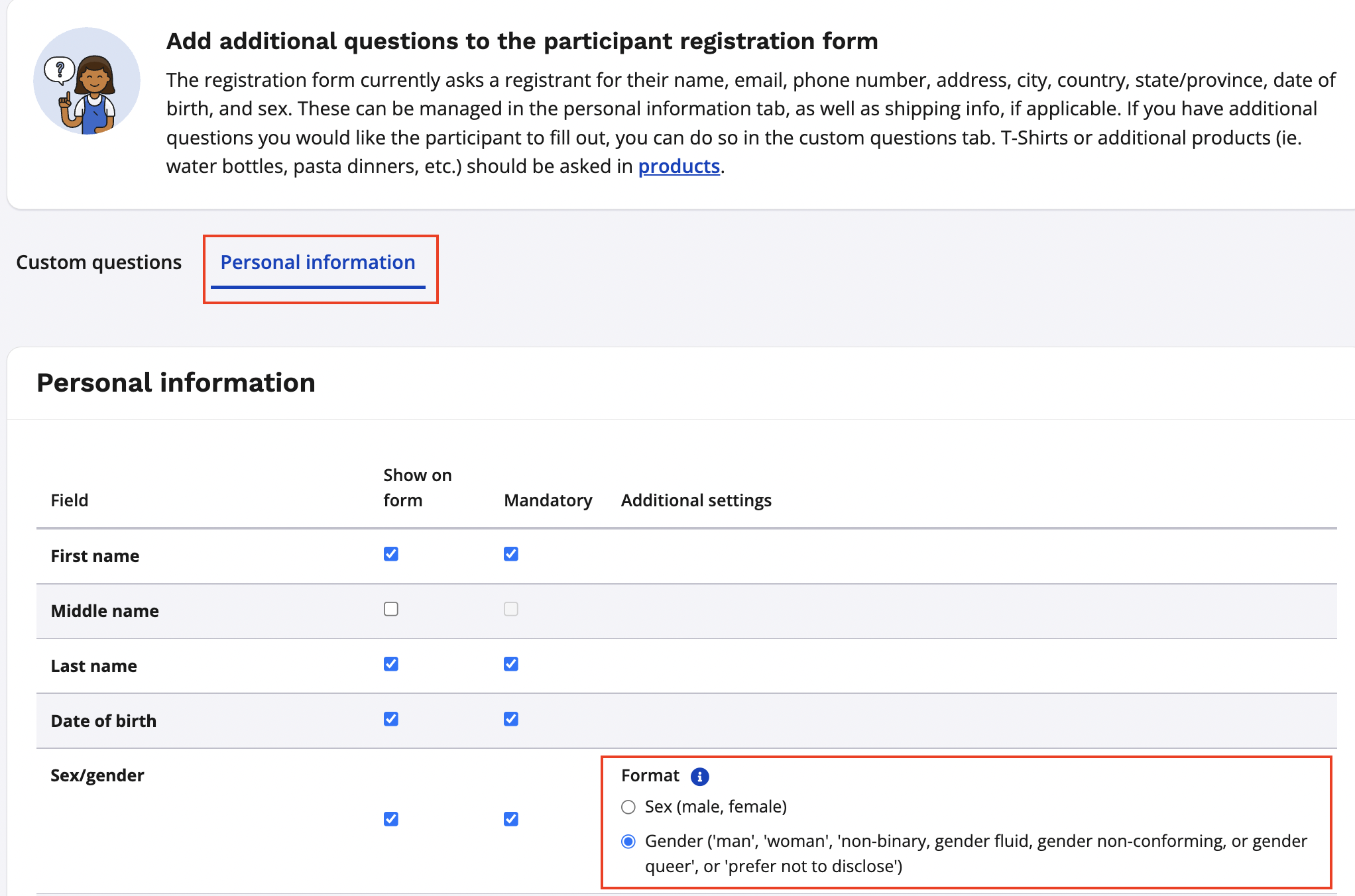 If the system's existing options for sex and gender do not fully encompass the options you wish to display, a custom gender registration question can be created. Follow the steps below to create your own custom gender question.


1. From your event dashboard, click on registration questions under the settings tab from the lefthand side menu.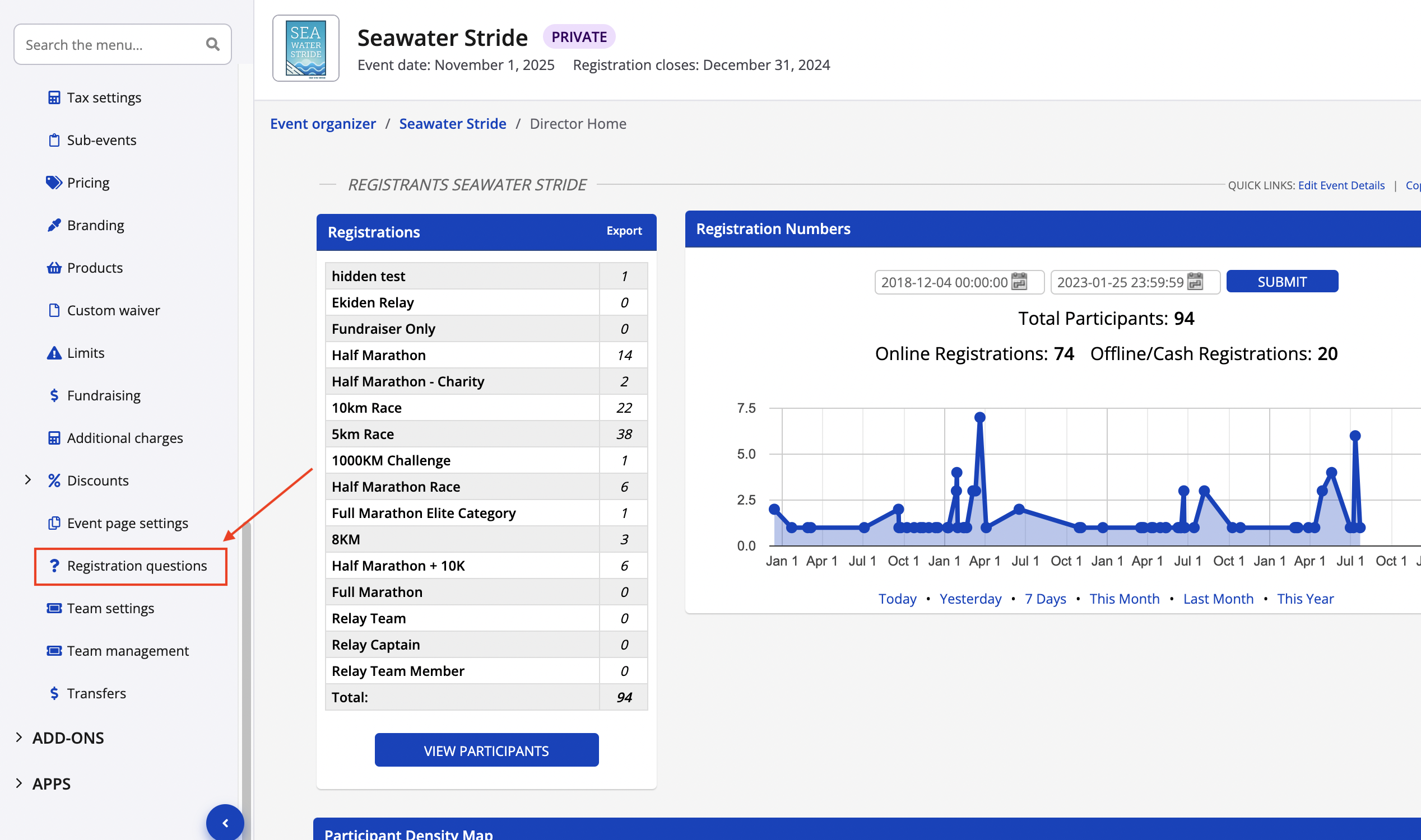 2. From your registration question settings, click on the personal information tab to view the default personal information questions asked during the registration process. This is where you can select the sex or gender format that best suits your event. If neither of these options suit your event, uncheck box for sex/gender under the "show on form" column to remove these default formats from displaying in your registration process. Click save once the setting is unchecked.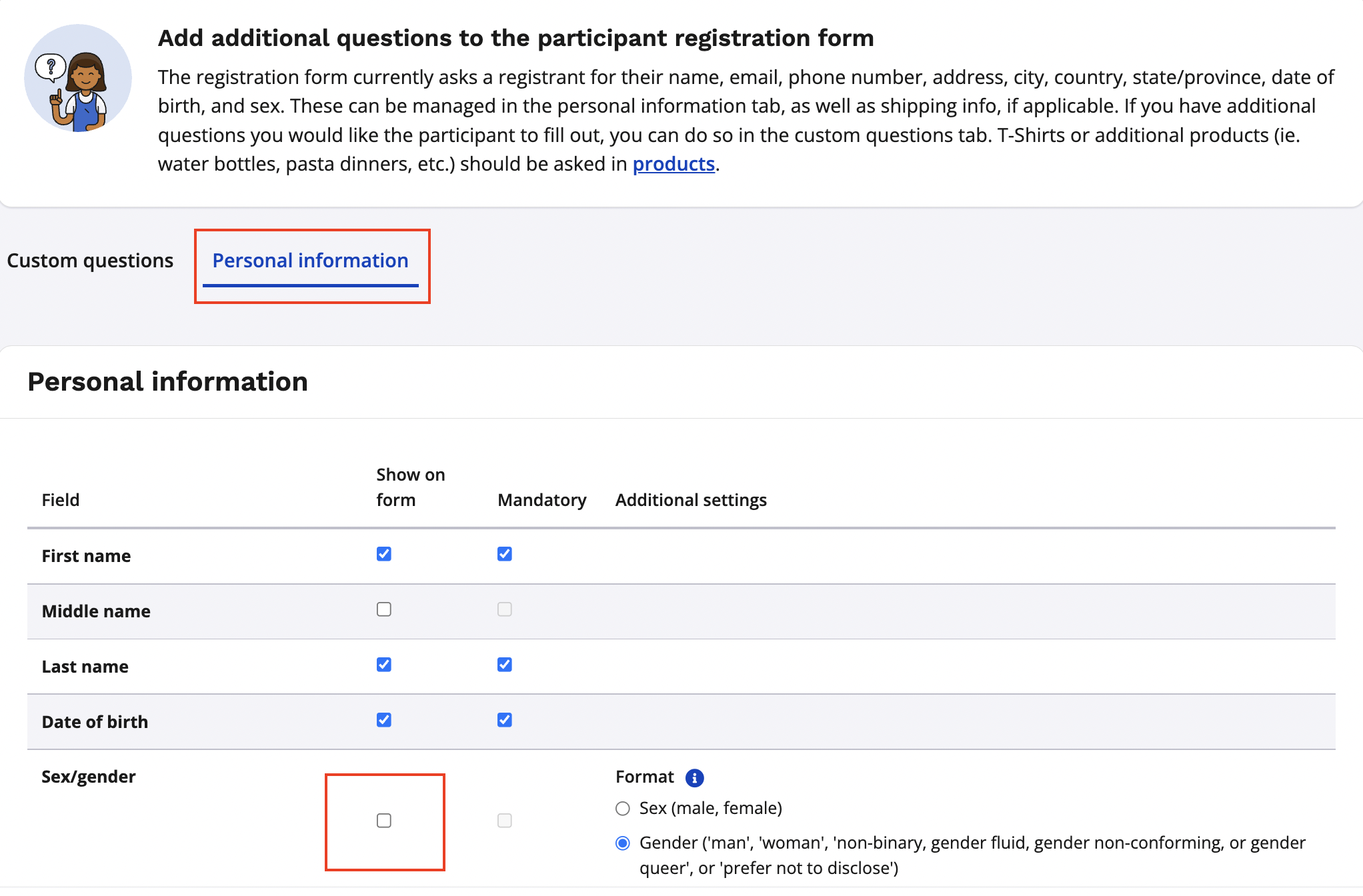 3. Click on the custom questions tab at the top of the page to begin creating the new custom gender registration question.
4. Click the green add question button to begin creating your custom gender question. Give your question a title (ex: please select the option that best aligns with your gender identity), a description (optional), and select the type of answer for your question. Click save once all info has been submitted.
Single-line/multi-line text box can be used to allow participants to submit their own response
Multiple choice answers can be used to enter in your own options to select
Your custom gender registration question will now be visible in the registration process in place of Race Roster's default sex/gender options.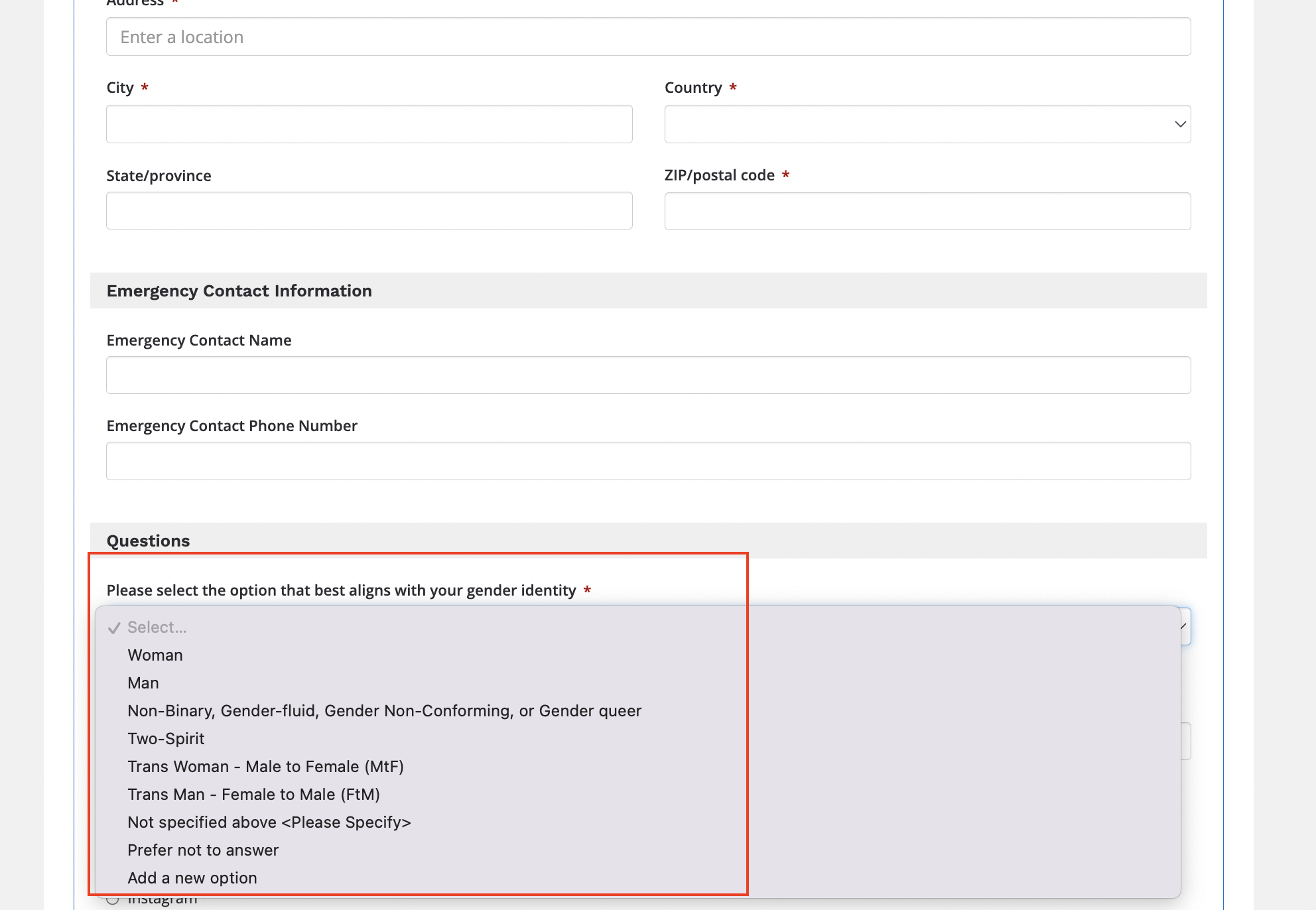 Optional: By checking off the setting "allow participants to create their own options", your participants can add their own multiple choice options to the available list of options to select from if their gender identity does not align with any of the options provided.
Note: By creating your own custom gender question, all sex/gender data in your participant list will not exist under the regular "sex" field, but will be found under the custom fields section at the bottom of the page listed under the same name as your custom gender registration question. Metrics specific to sex/gender found under the dashboard's metrics tab will also be affected by removing the default sex/gender options.