Digital Engagement Kits are custom pages that can be used by event organizers to take their race kit offerings to the next level. Digital engagement kits allow for a variety of use-cases such as contest offerings, training plans leading up to the race, participant engagement, sponsorship offerings/discount codes, and many more.


1. From your event dashboard, find Digital Engagement Kits under the Add-Ons tab.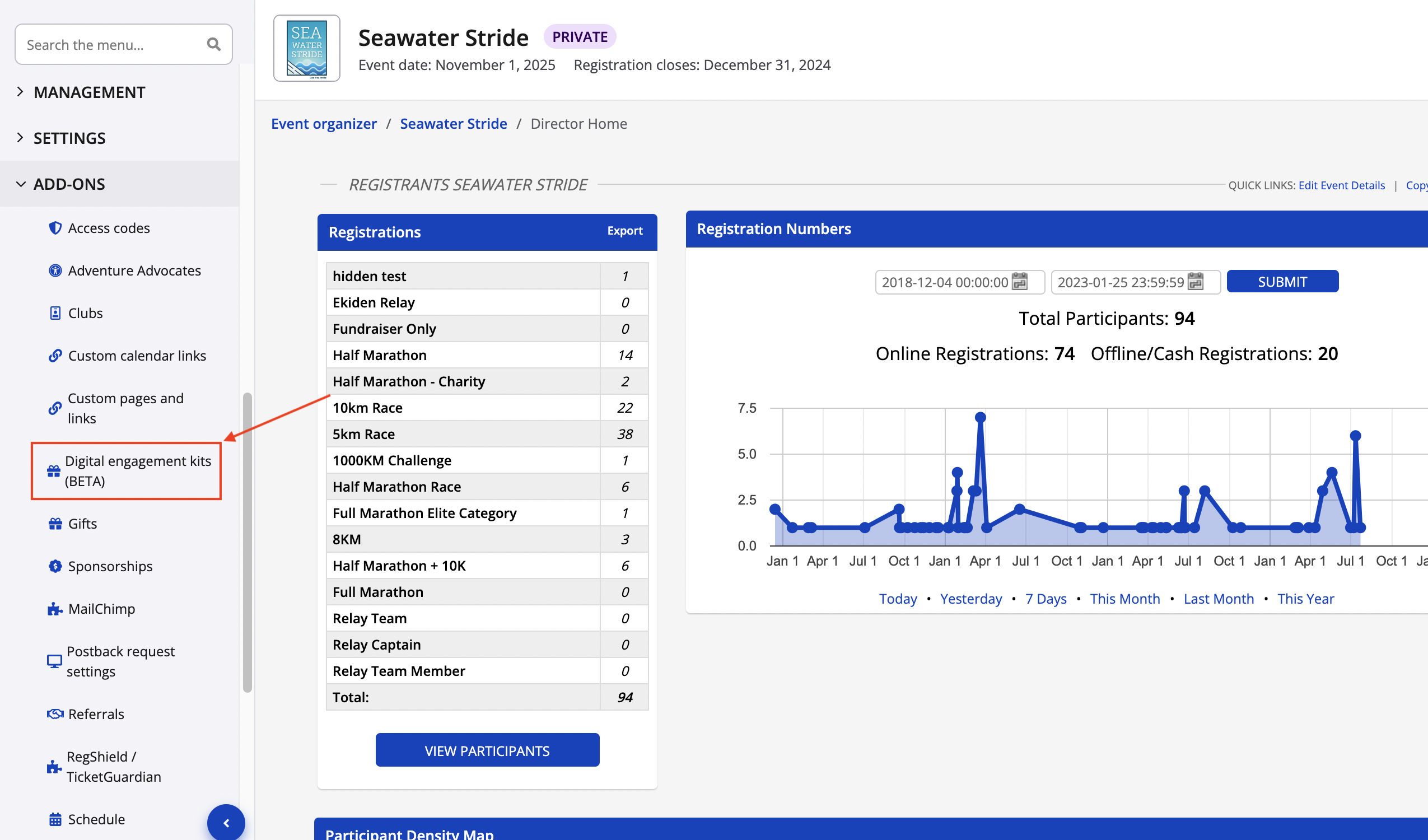 2. From your digital engagement kit settings, click add a kit to begin creating your first digital engagement kit.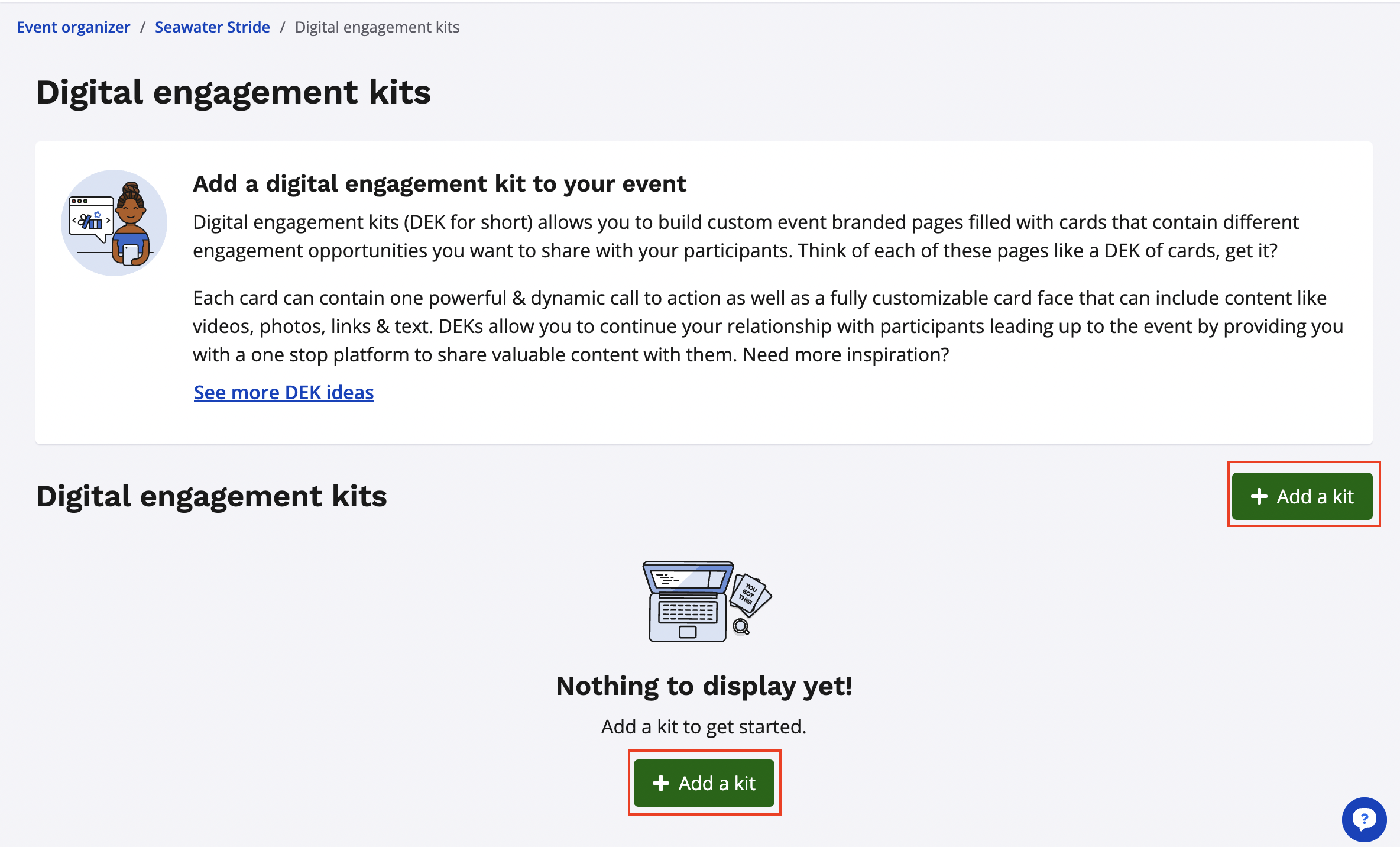 3. Build out your kit by entering in a title, configuring the settings for cards within the kit, as well as customizing your page design and setting availability dates for this kit to be accessible by the public. Click save once your kit information has been entered.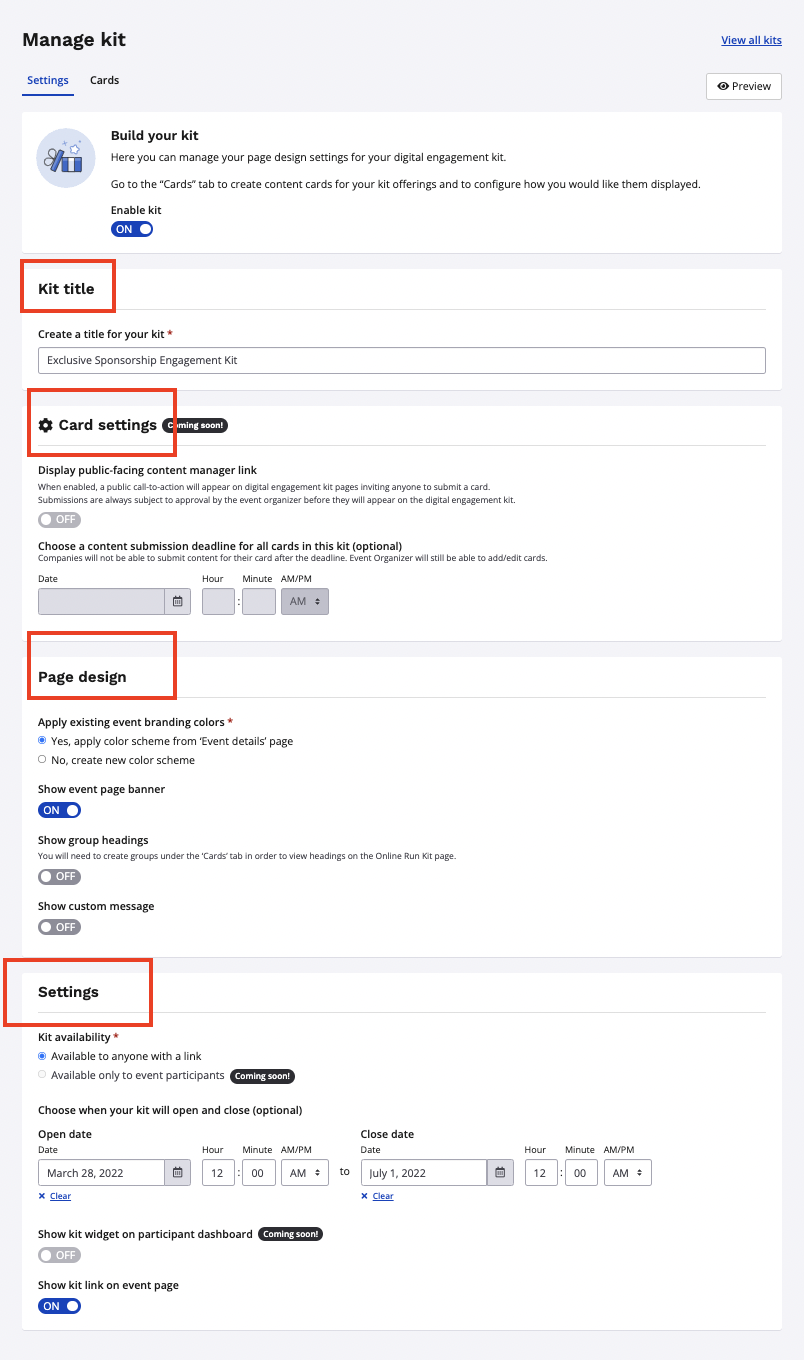 4. After configuring your settings for the kit itself, you can now access the cards tab from the top of your page. You can begin adding cards to your DEK by clicking the add a card button.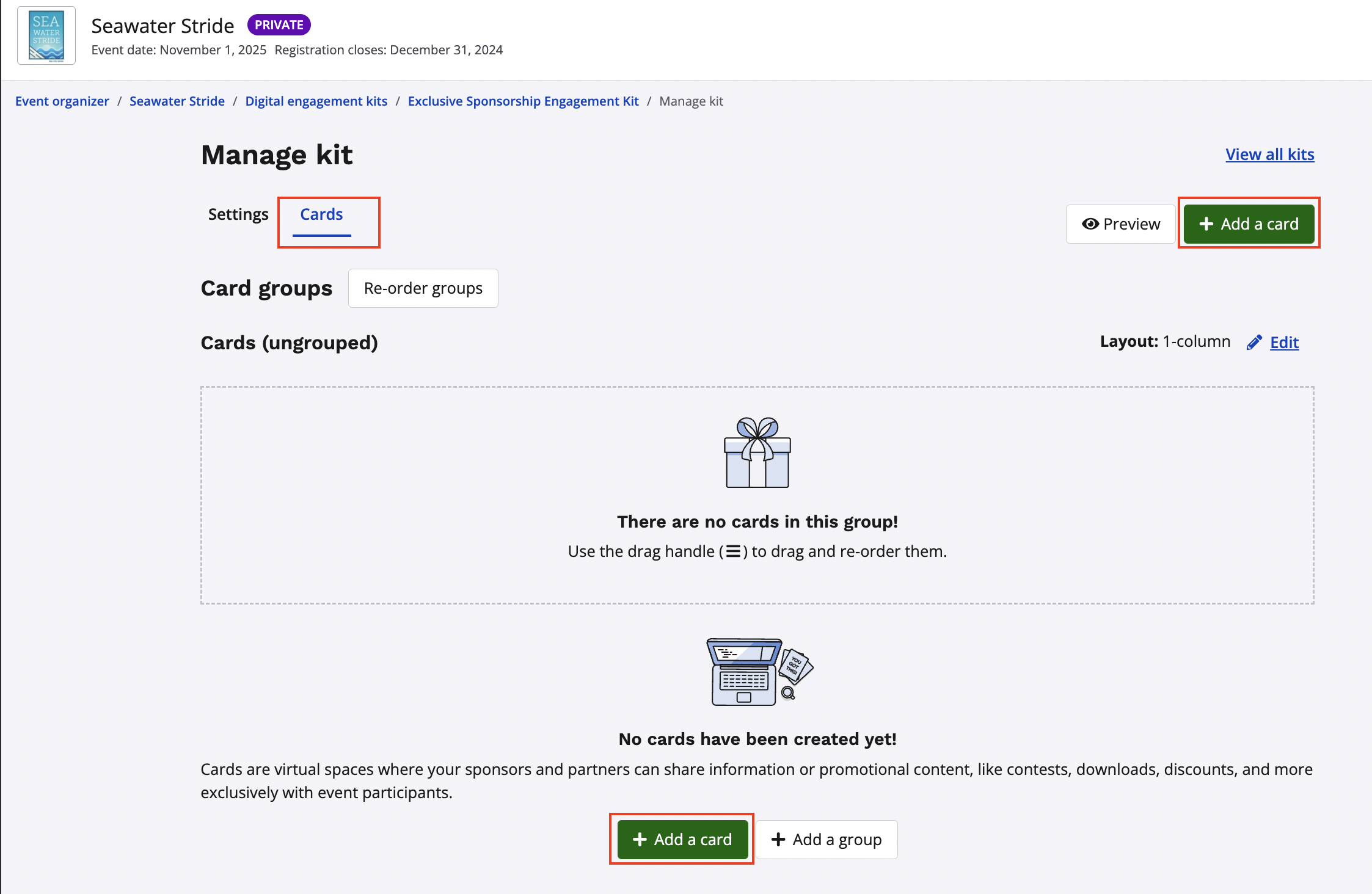 5. Enter in the availability date settings for
When you want the card to be displayed publicly and then hidden
When you want the CTA (call to action) to be displayed publicly and then hidden
Kits will be displayed using the dates selected for the kit in step #3 if no custom dates are selected.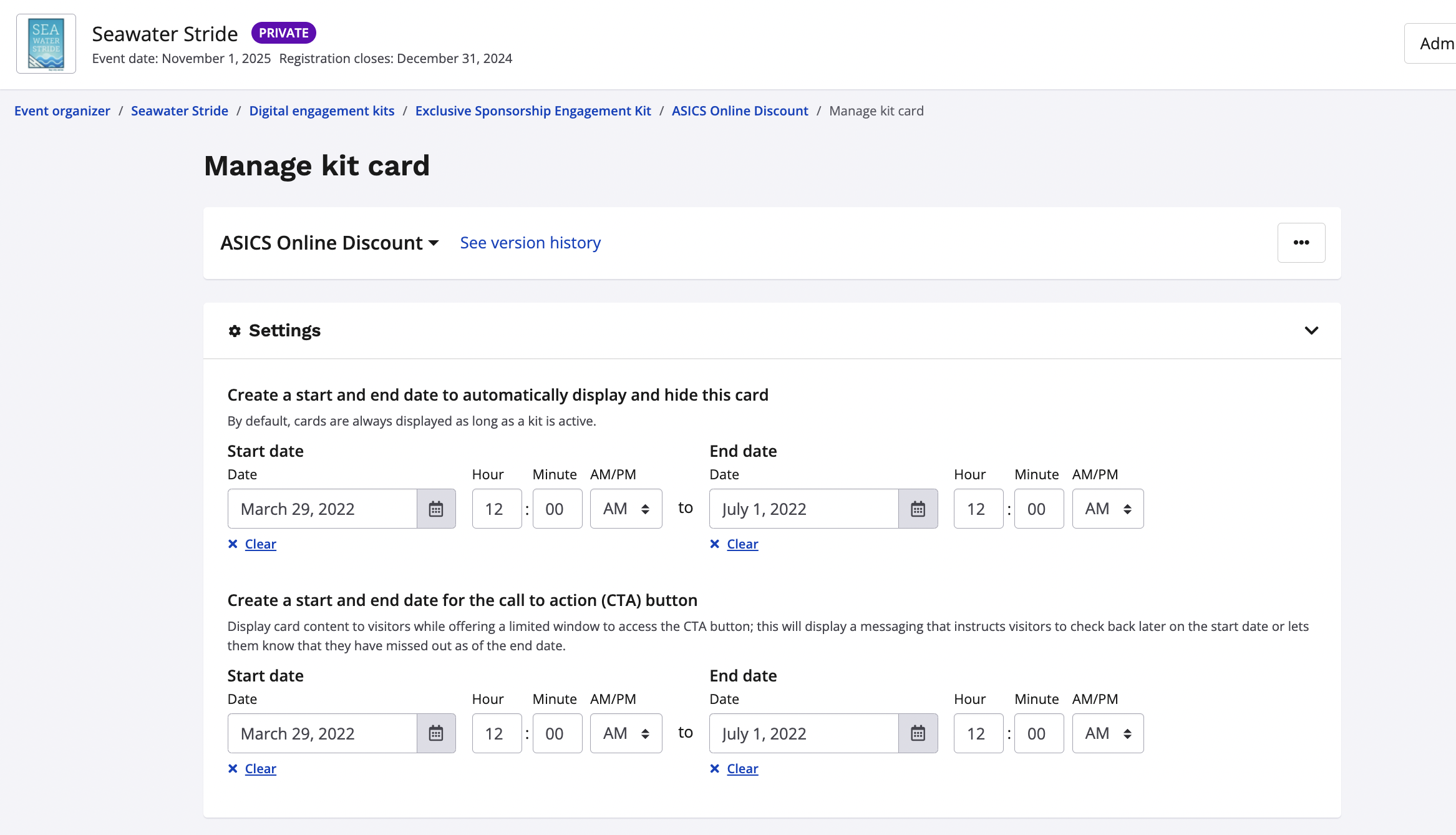 6. Edit the content of your card. Select your card type from the card types available:
Information
Discount
Contest
Free sample
Exclusive media
Downloadable content
Add in the company information, a headline, a logo, a banner image, and any custom content messaging you wish to include as well.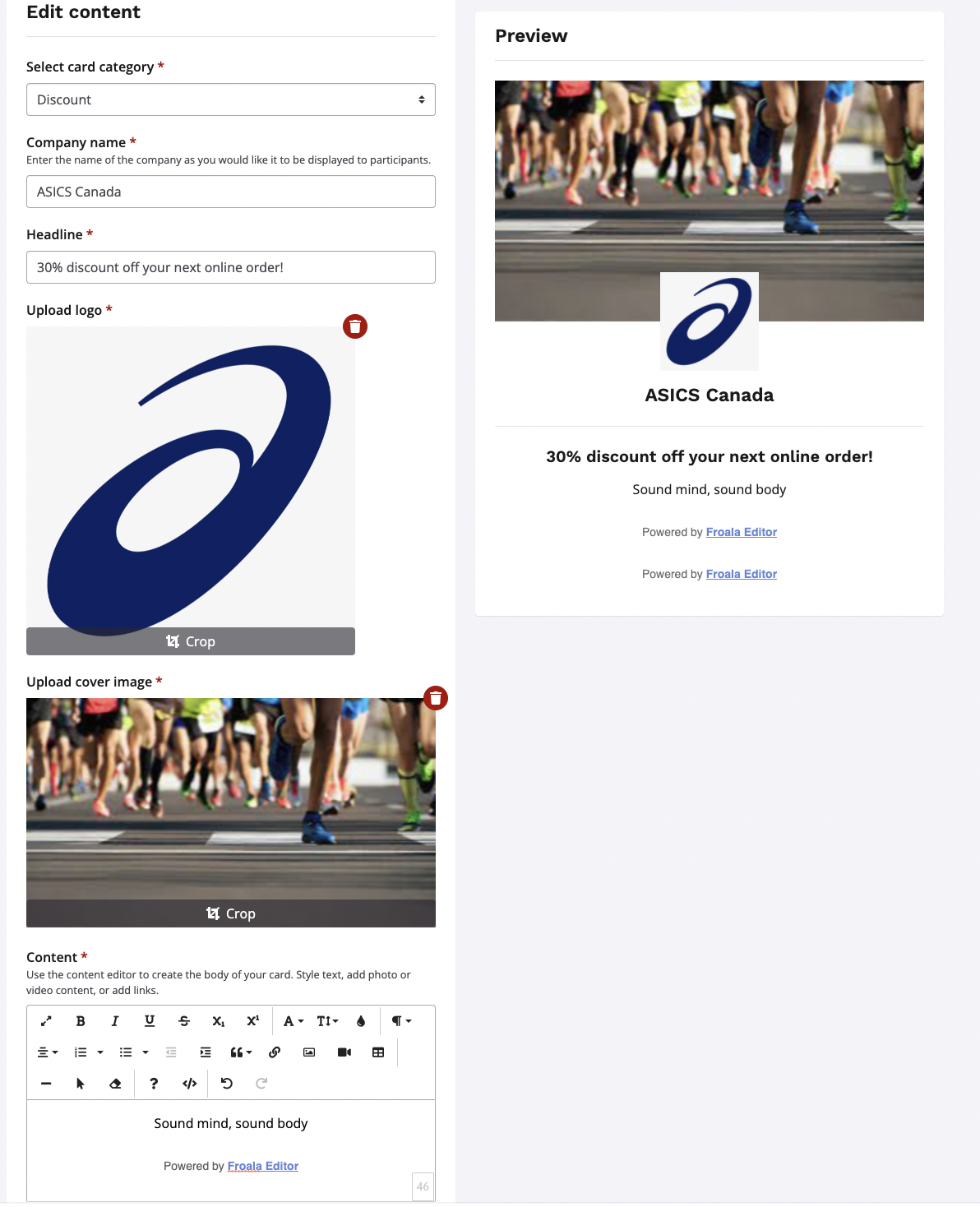 7. Create your CTA/Call to Action. This is the button that will appear on your card when displayed publicly on the event page where participants engage with the content directly. Your call to action can be any of the following CTA types:
Document download (Brochures, training tips, video files)
Image download (JPEG, PNG, WebP images)
Link to website (contest offerings on a third party website)
Code display (promo codes for discounts from sponsoring retailers)
After selecting your CTA type, create a button label to display to your participants. Keeping your button label short and clear, with 1-3 words is ideal. Once this is done, complete your call to action by including the document, file, destination URL or promo code that should be available for the participants to engage with from your CTA.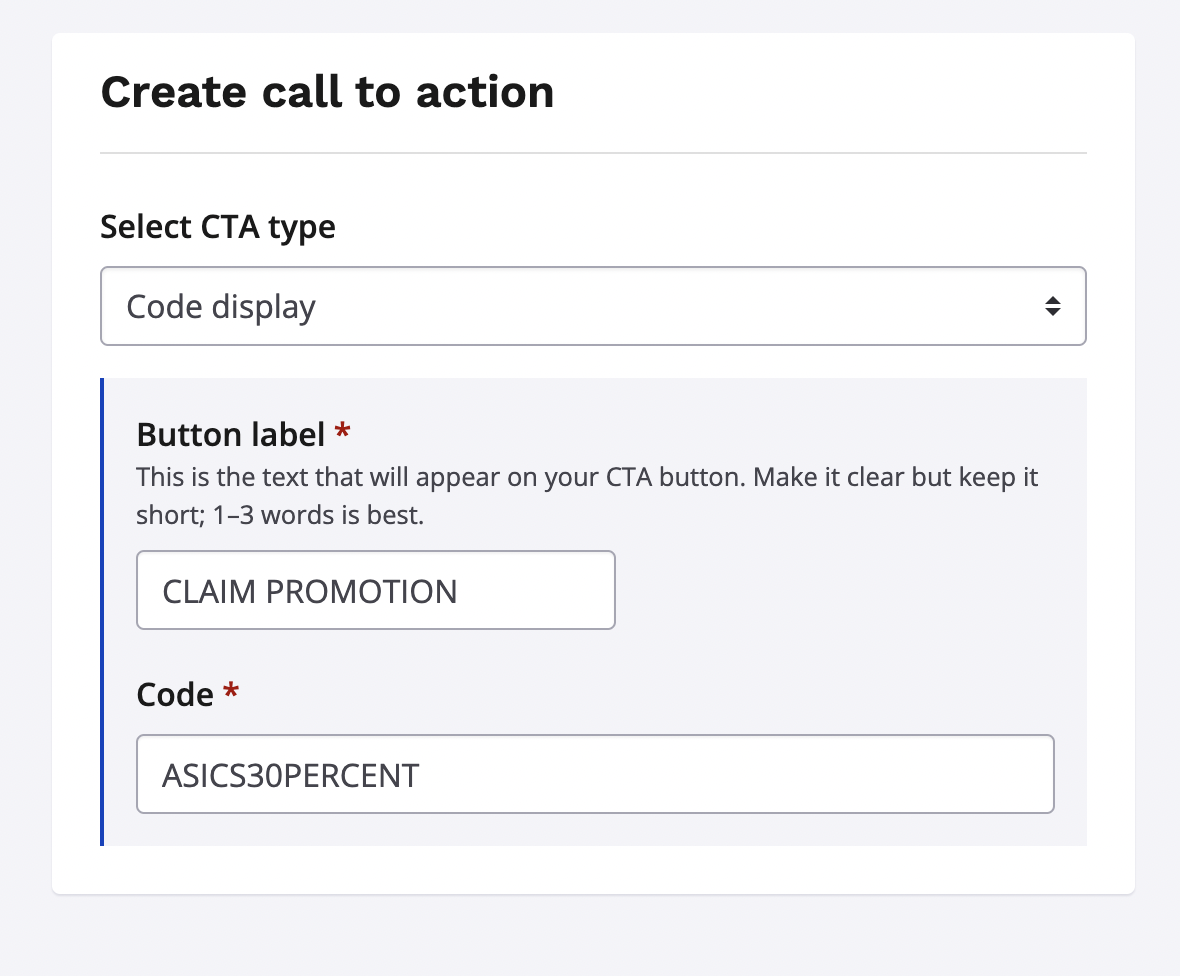 8. Repeat steps 4-7 to add additional cards within the same digital engagement kit.

9. After adding all cards to your digital engagement kit, ensure that the digital engagement kit is set to be visible from the kit settings. Your kit will now be visible from the event details page and accessible to your participants to engage with your calls to action.