1a) Login to your dashboard as a Participant, navigate to the Virtual Challenge that you're participating in, and click + Add activity.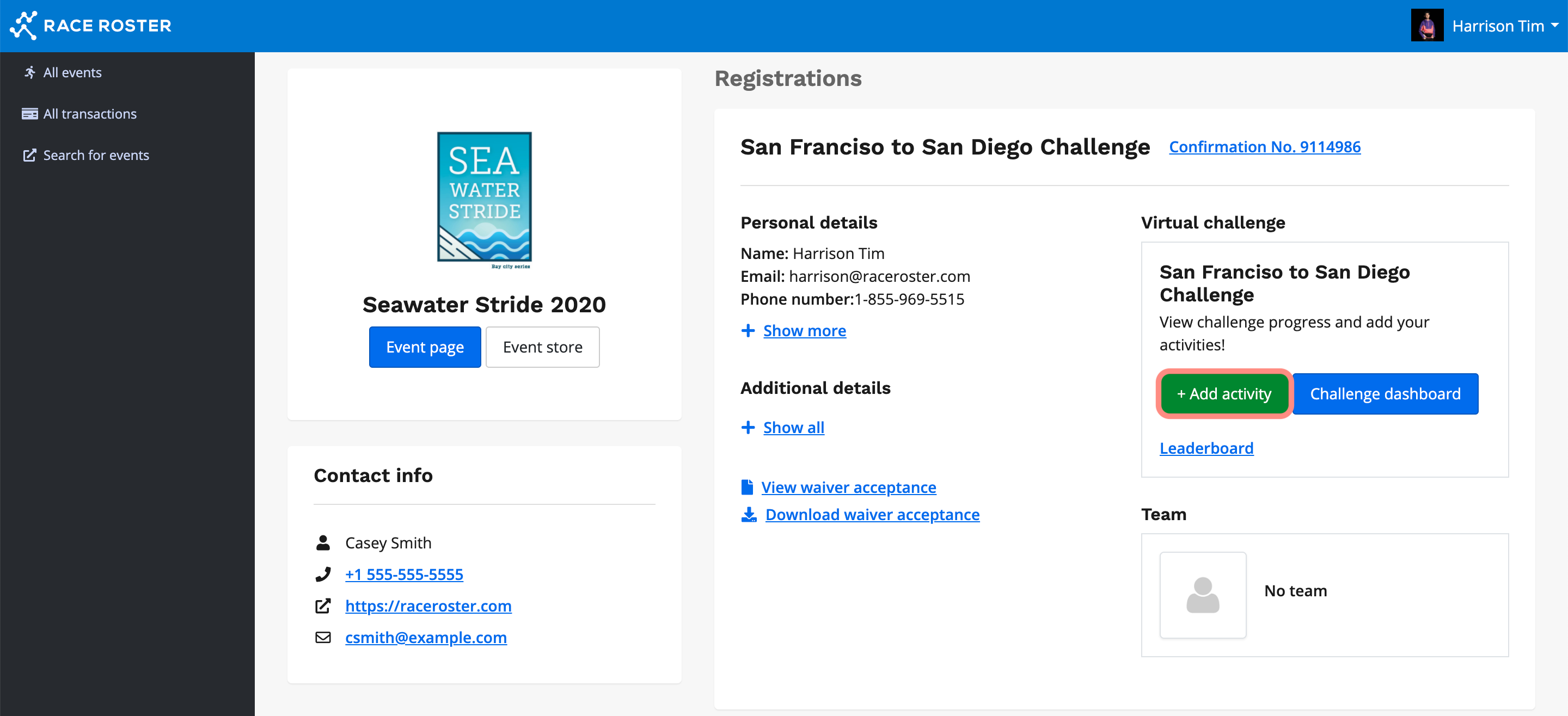 1b) Alternatively, if you were registered under someone else's account or otherwise cannot log in, navigate to the Challenge Leaderboard via the event page, click 'Post an activity,' and enter your confirmation # and last name on the following page.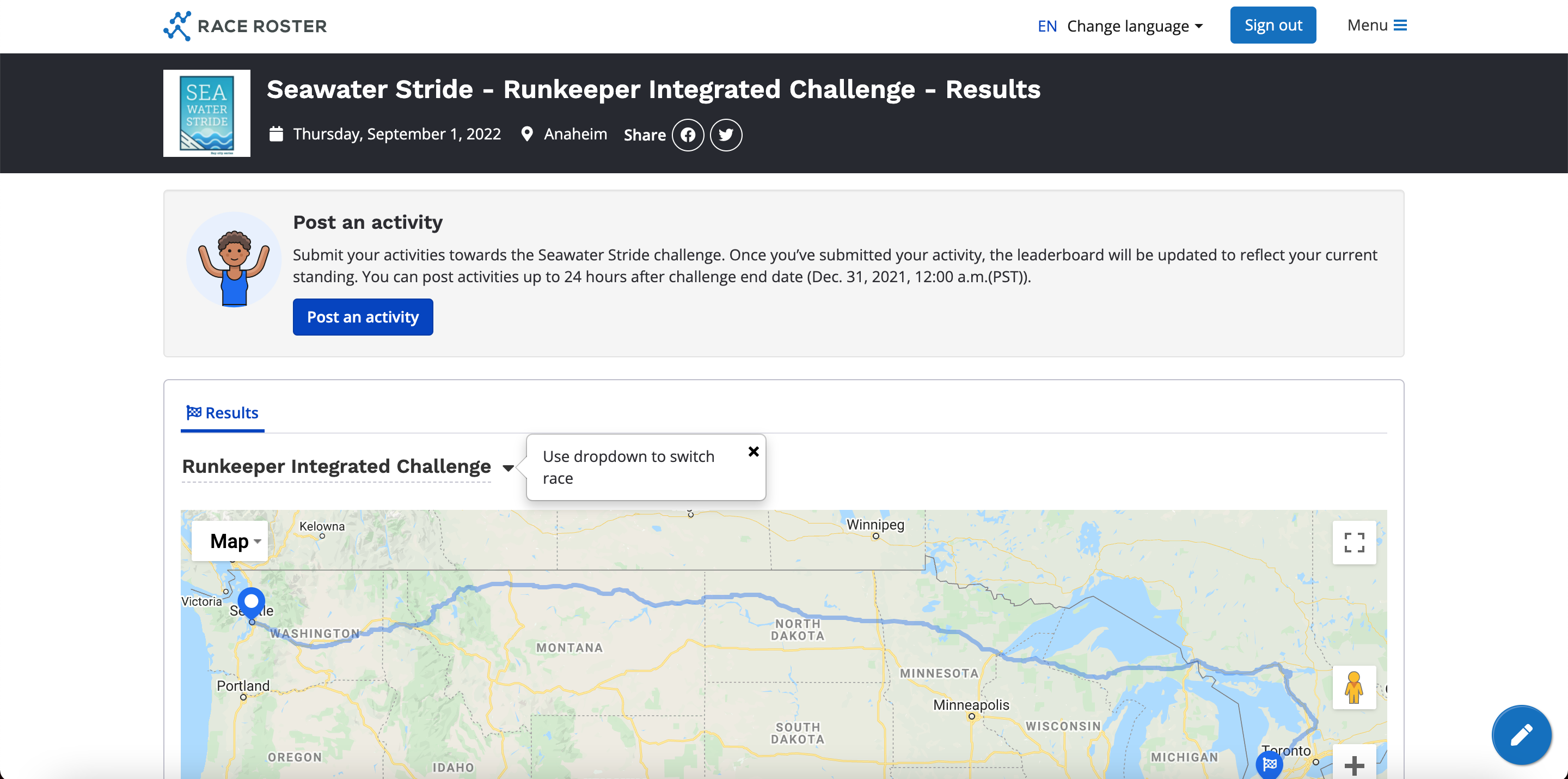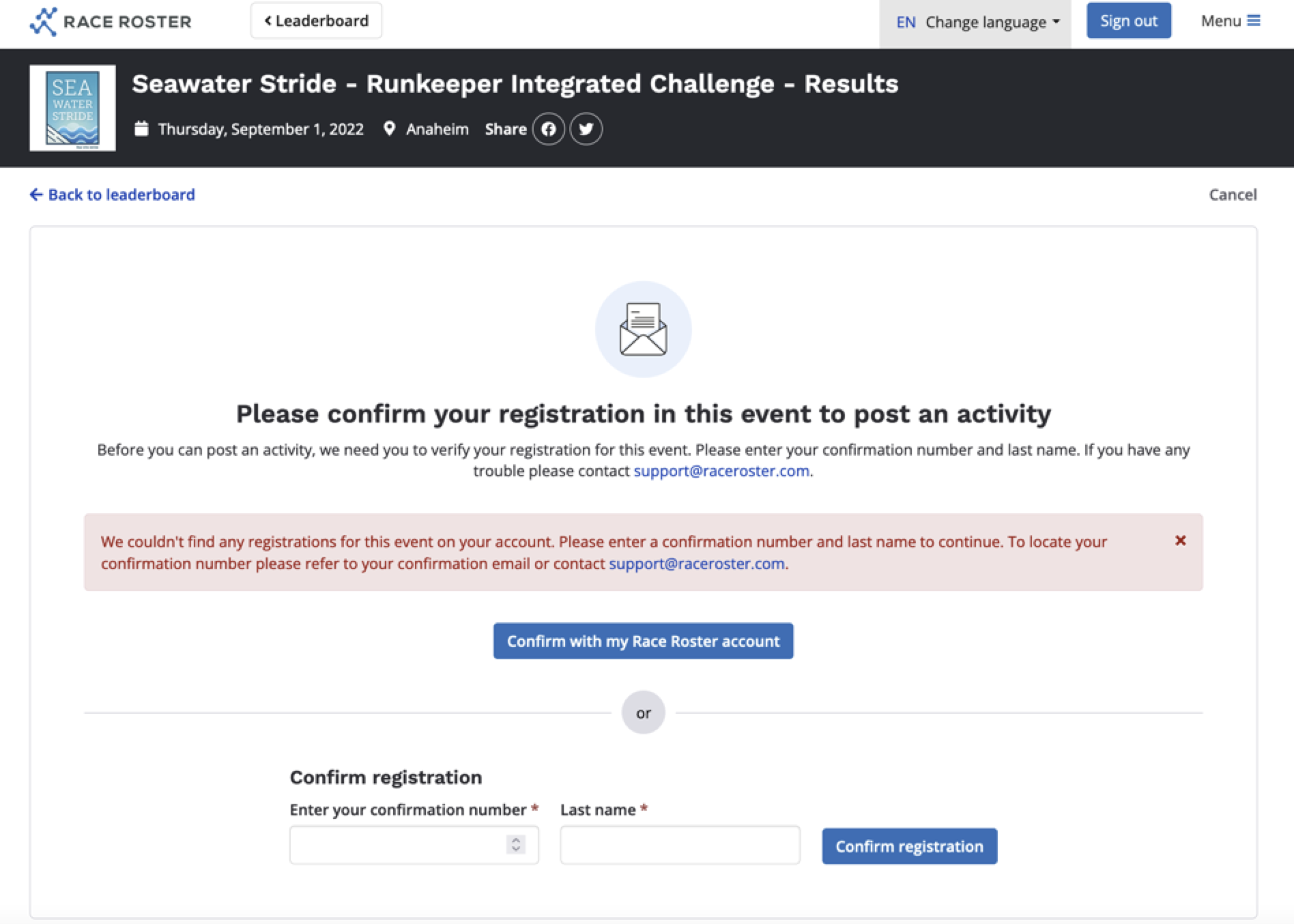 3) From the 'Post your activity' page, click on the 'Connect with Runkeeper™' button.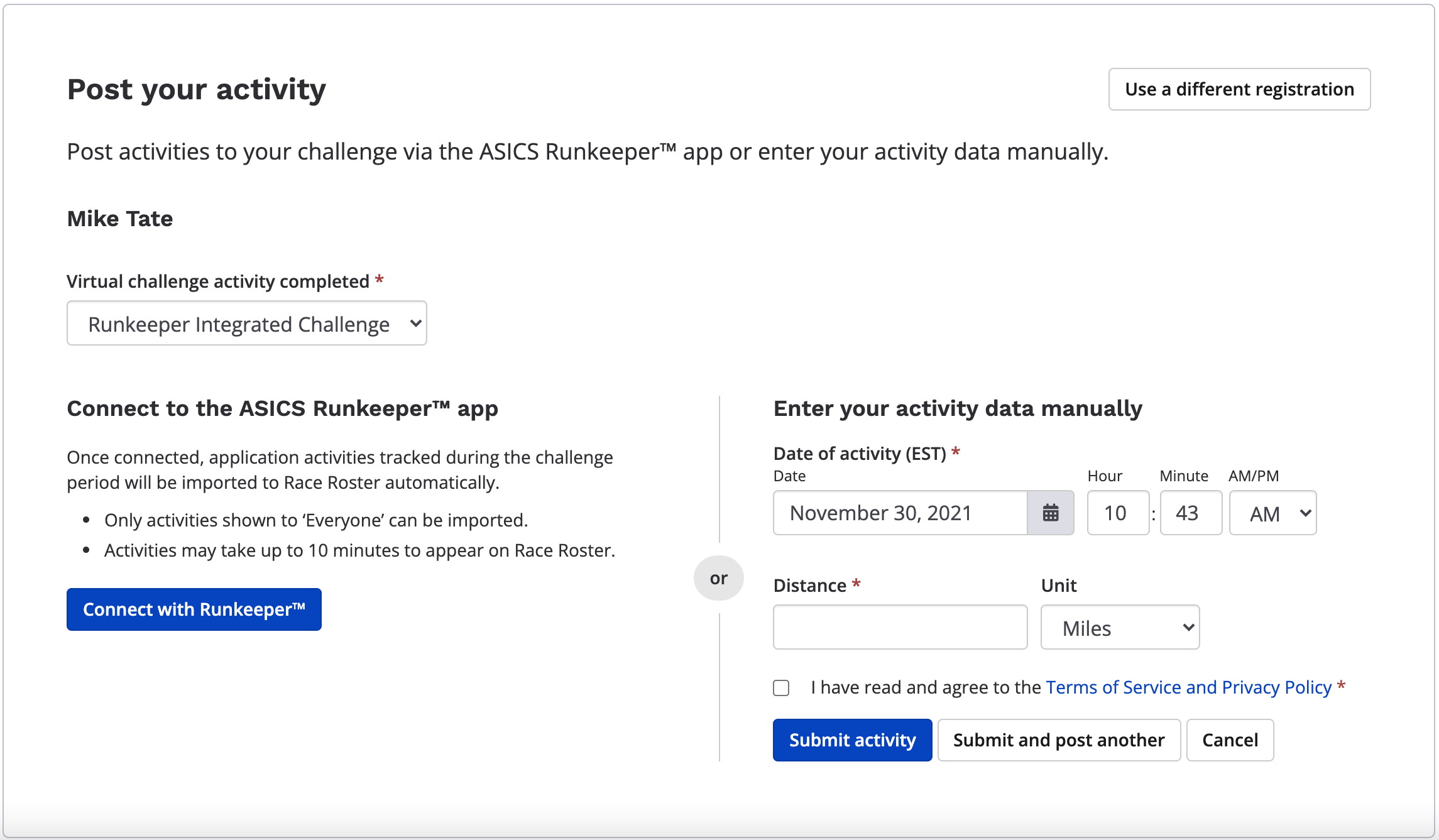 4) You will be prompted to login to your OneASICS™ account and authorize the connection. Click 'Allow' to authorize.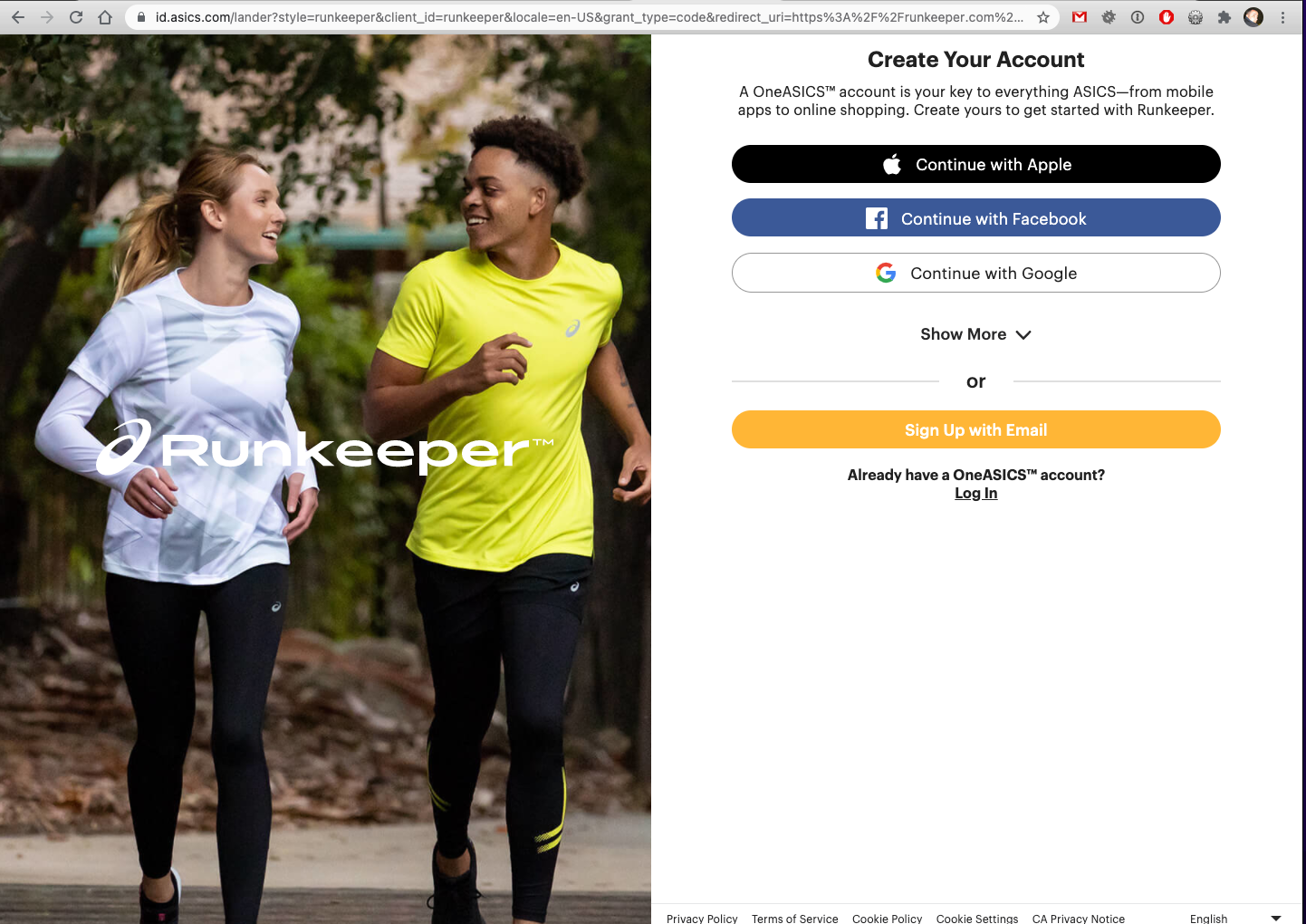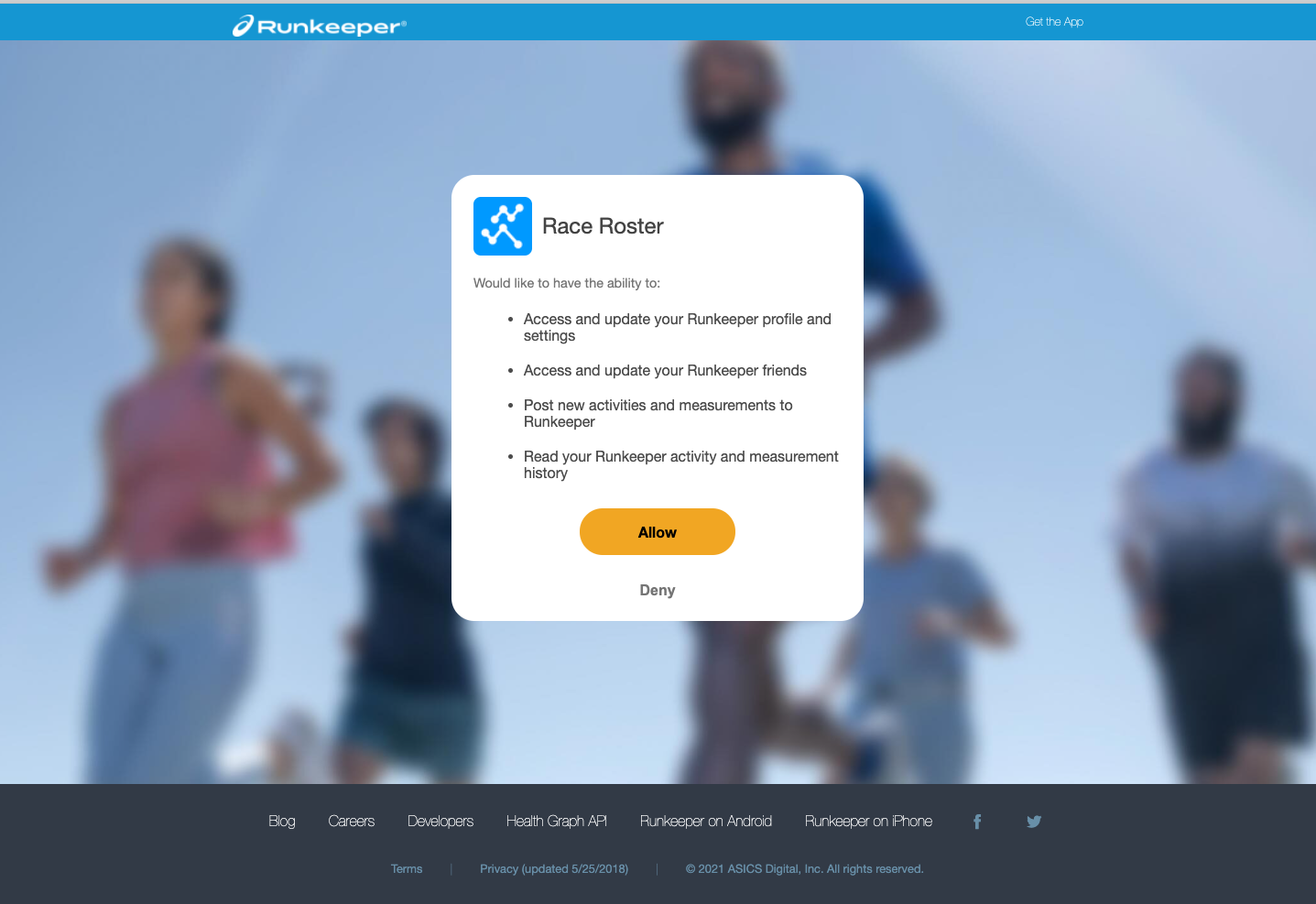 5) You should see that your ASICS Runkeeper™ account is now connected to the virtual challenge. Eligible activities you complete in Runkeeper™ will automatically be submitted towards the challenge. Please note activities may take up to 10 minutes to appear on Race Roster.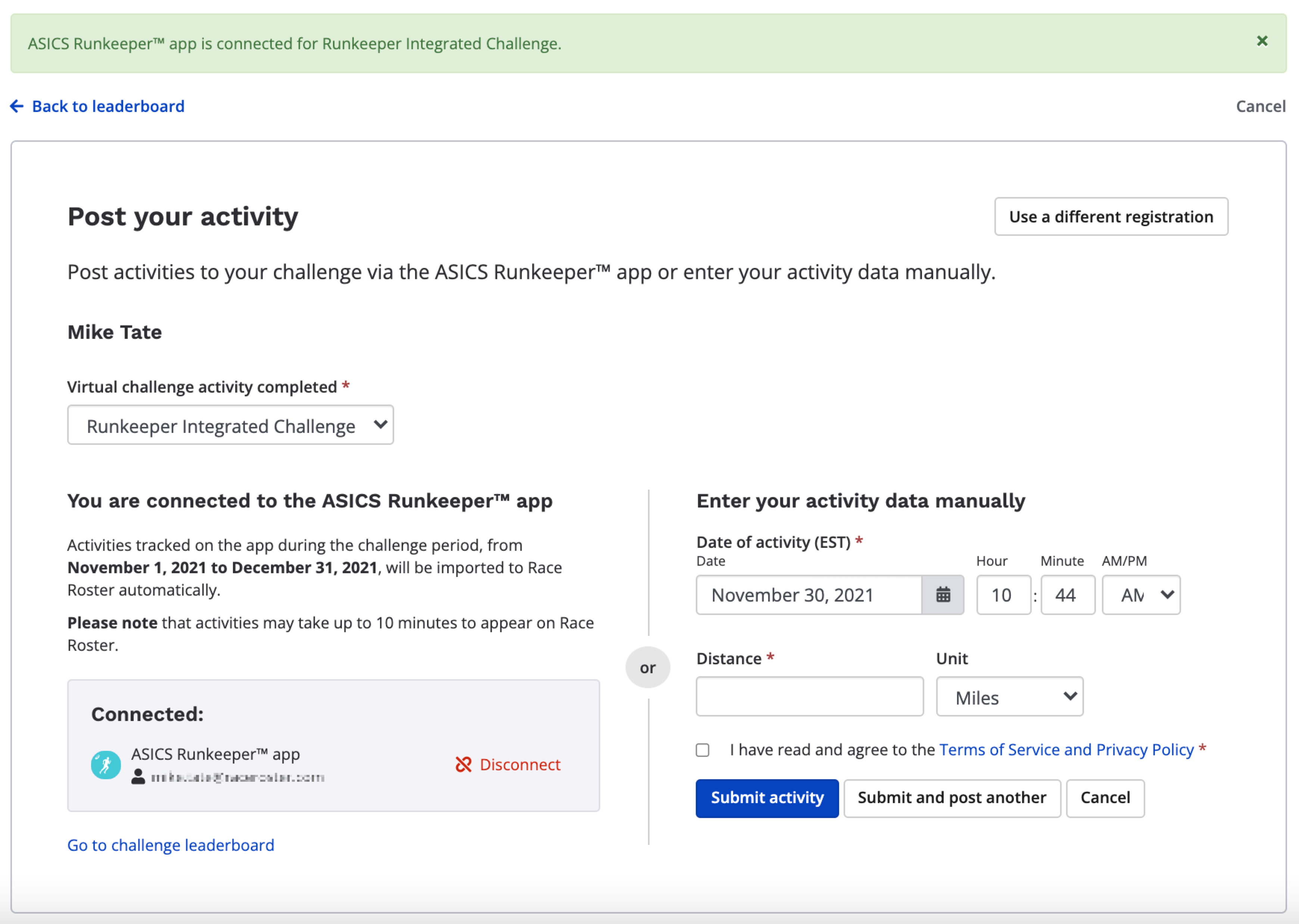 6) Click 'Back to leaderboard' to view your progress and that of your fellow participants.