What is Race Roster's Enhanced Refund Protection Program?
Race Roster's Registration Refund Protection Program is Race Roster's promise to participants to protect their registration purchase in the case that they cannot attend the event due to unforeseen circumstances. Purchasers of the refund protection will be refunded the registration cost of a non-refundable, unused registration, less the cost of the Race Roster Registration Refund Protection Program fees.
How can I purchase Race Roster's Enhanced Refund Protection Program?
If the event you are registering for is offering participants the option of purchasing Race Roster's Enhance Registration Refund Protection, this item will appear as an additional step during the online registration process as outlined below. You will have to select to either purchase or decline the Refund Protection before you are able to proceed.

What is covered by Race Roster's Enhanced Registration Refund Protection?
Registration Refund Protection applies to many of the perils that can stop someone from attending an event. Accidents, severe weather, family emergencies, and the common cold, Race Roster's Registration Refund Protection has you covered. Standard refund protection requires documentation when a refund is requested. However, Race Roster makes the refund request process as simple as possible. Users can quickly request a refund and conveniently upload their documentation.
Race Roster's Enhanced Refund Protection Program covers but is not limited to;
Injury & illness
COVID-19
Severe weather
Work travel conflict
Layoffs/terminations
Mechanical breakdowns


How can I request a refund?
Once you have purchased the Refund Coverage alongside your registration, you will receive a confirmation email sent from Race Roster containing two links:
Refund Program PDF
Request a Refund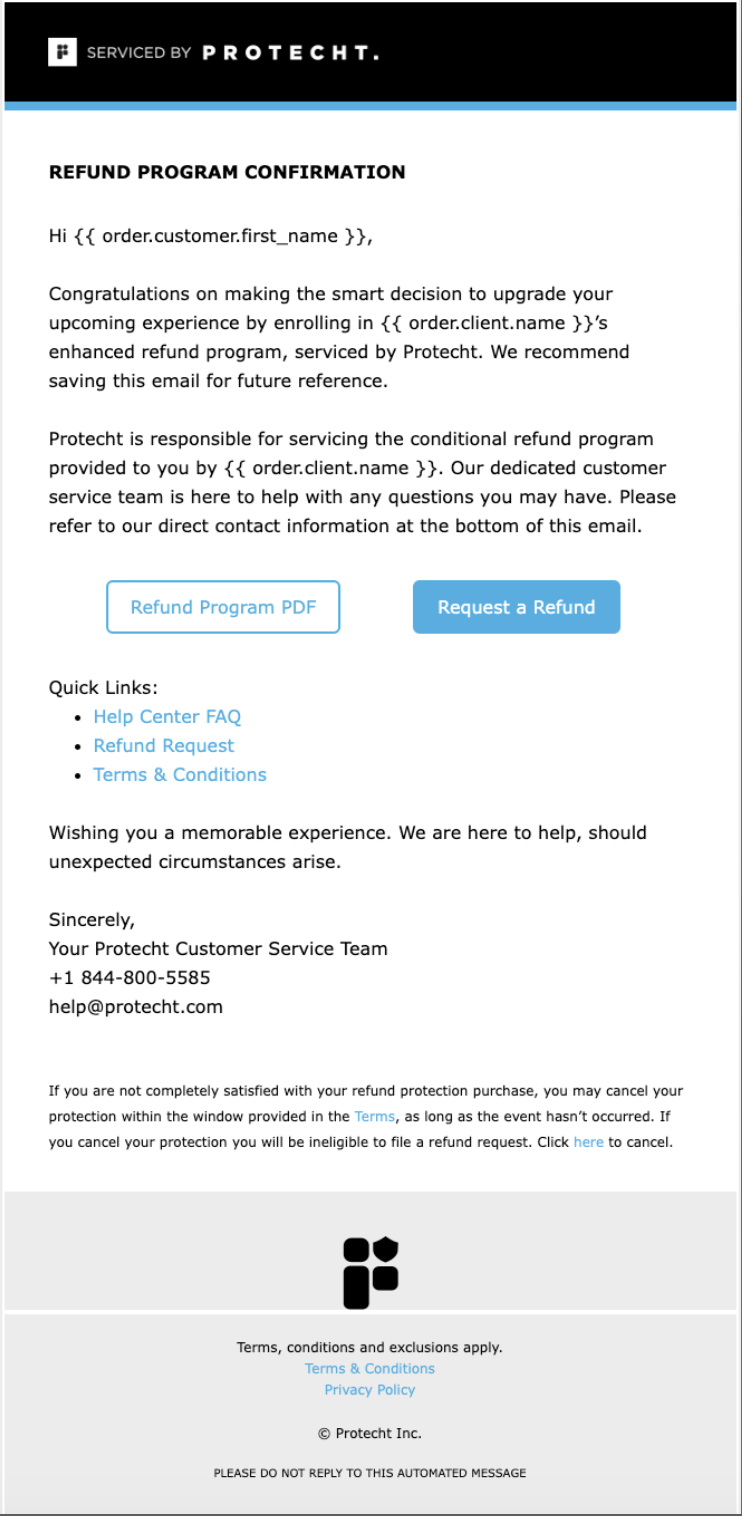 What should I do if I can't locate my protection Registration Refund Protection details?
If you are missing your Registration Refund Protection's details, you can reach out to us at support@raceroster.com with the name of the event you registered for, and the name of the individual(s) who are requesting information regarding their Registration Refund Protection purchases.
When requesting a refund, the system is telling me my details are invalid, how should I proceed?
Please first locate the following details related to your Refund Coverage:
Registration receipt or ID
Refund Protection Program ID, if found on Race Roster transaction
Email
First & Last Name
and submit your refund request related question by email at help@protecht.com
Can I purchase Registration Refund Protection after already completing my registration?
Unfortunately, the Registration Refund Coverage is only available for purchase during the registration process and is not eligible to be added after the registration has been completed.