1. Log into your dashboard as an Event Organizer.
2. Navigate to the left of your screen to the search bar in the Event Organizer menu. Search and select Tax settings.
You will then arrive on the Event taxability settings page.
3. Enter your taxing address in the fields required under Event taxability settings.
4. Once you're satisfied with your Event taxability settings click update address.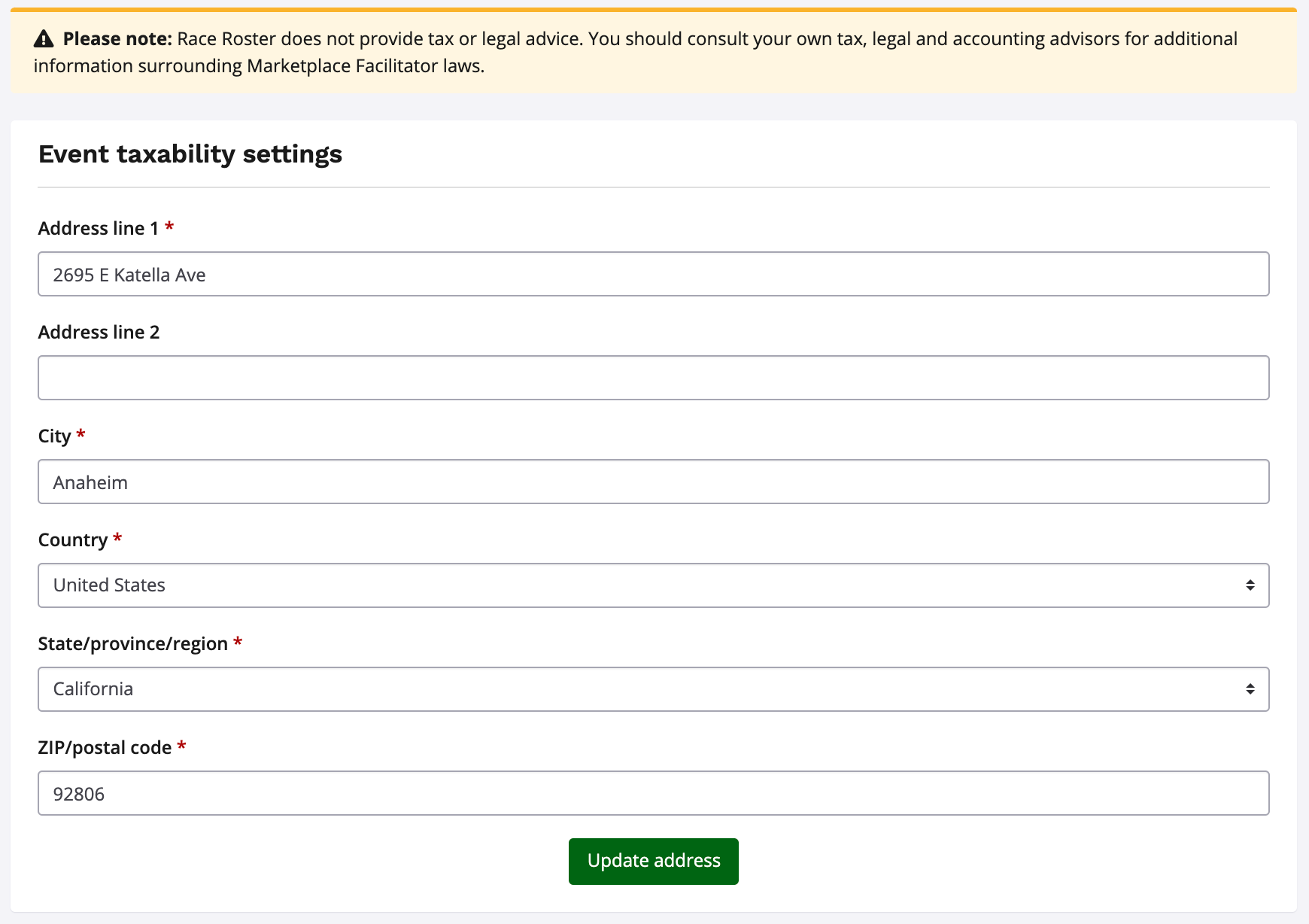 5. You will then be directed to the Tax categorizations page where you can map your sub-events to a tax category. You will have to map your sub-events to a corresponding tax code from our tax partner Avalara. We have added common tax categories for quick selection, but if you don't see an appropriate category for the item you are selling, you can select "other" and enter any other code found by visiting the Avalara database.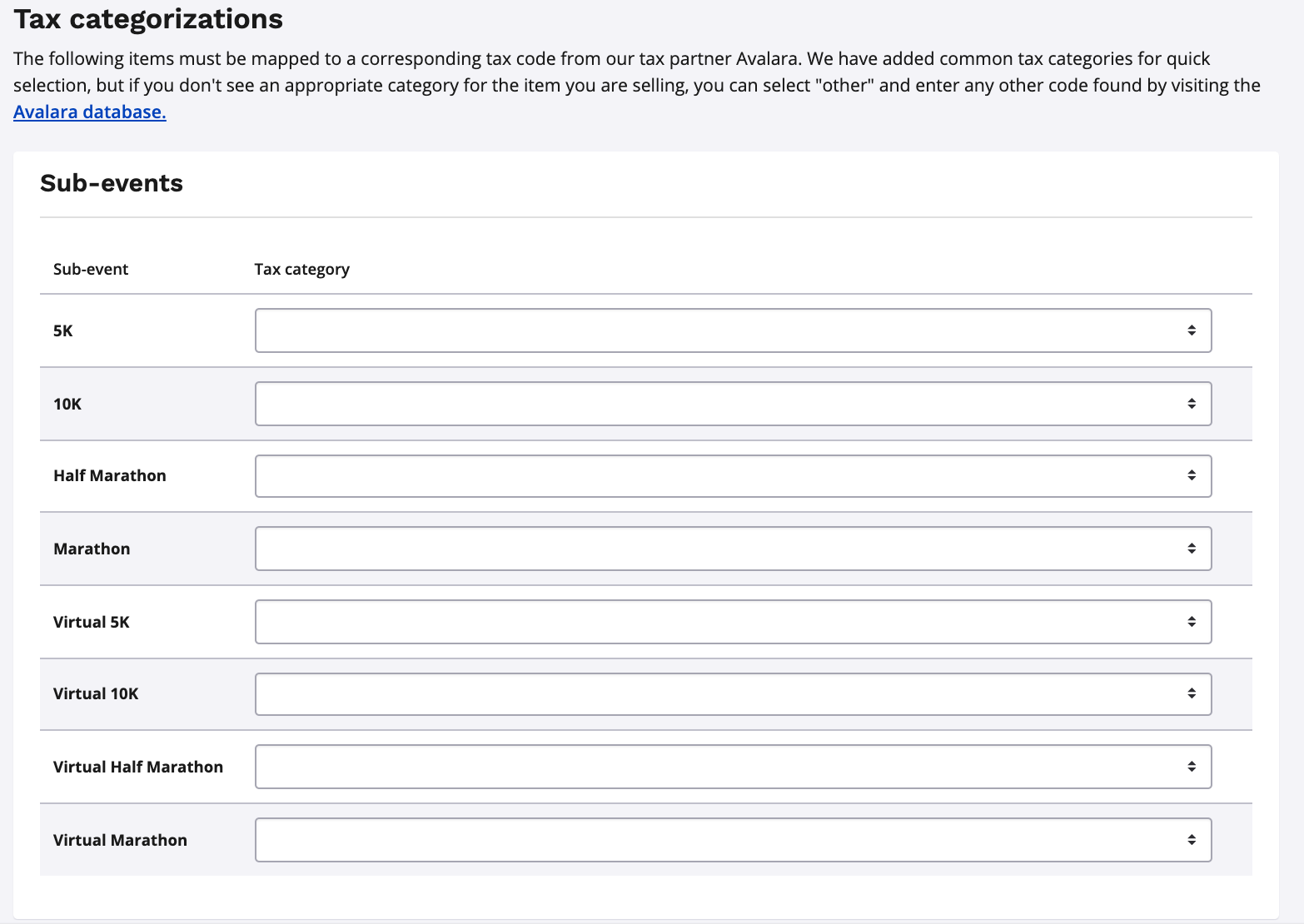 6 Once you're satisfied with Tax settings, click Save or Save & exit.
Please note: Race Roster does not provide tax or legal advice. You should consult your own tax, legal, and accounting advisors for additional information surrounding Marketplace Facilitator laws.