1. Log into your dashboard as an Event Organizer.
2. Navigate to the left of your screen to the search bar in the Event Organizer menu. Search and select Custom Waiver.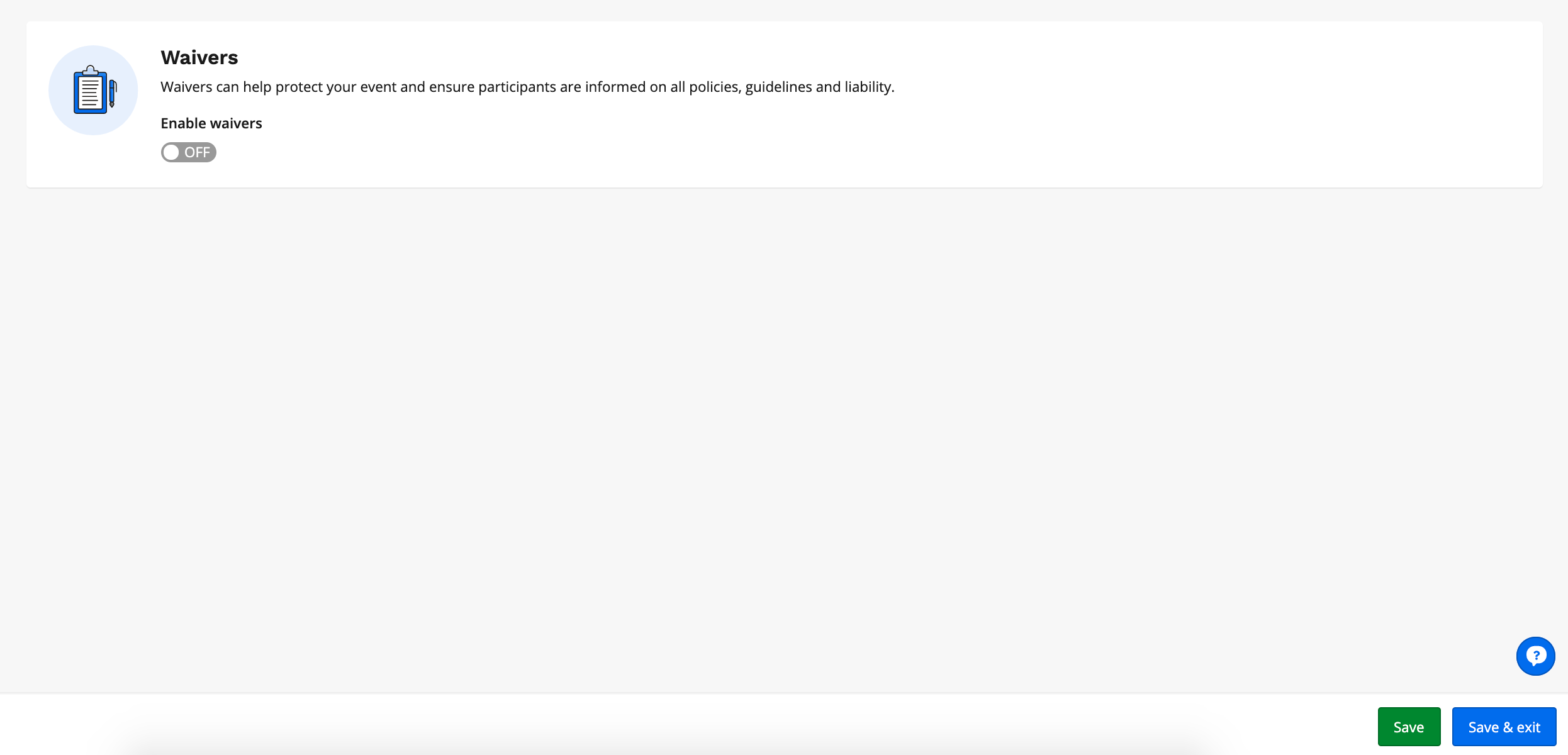 3. Click the toggle to enable waivers.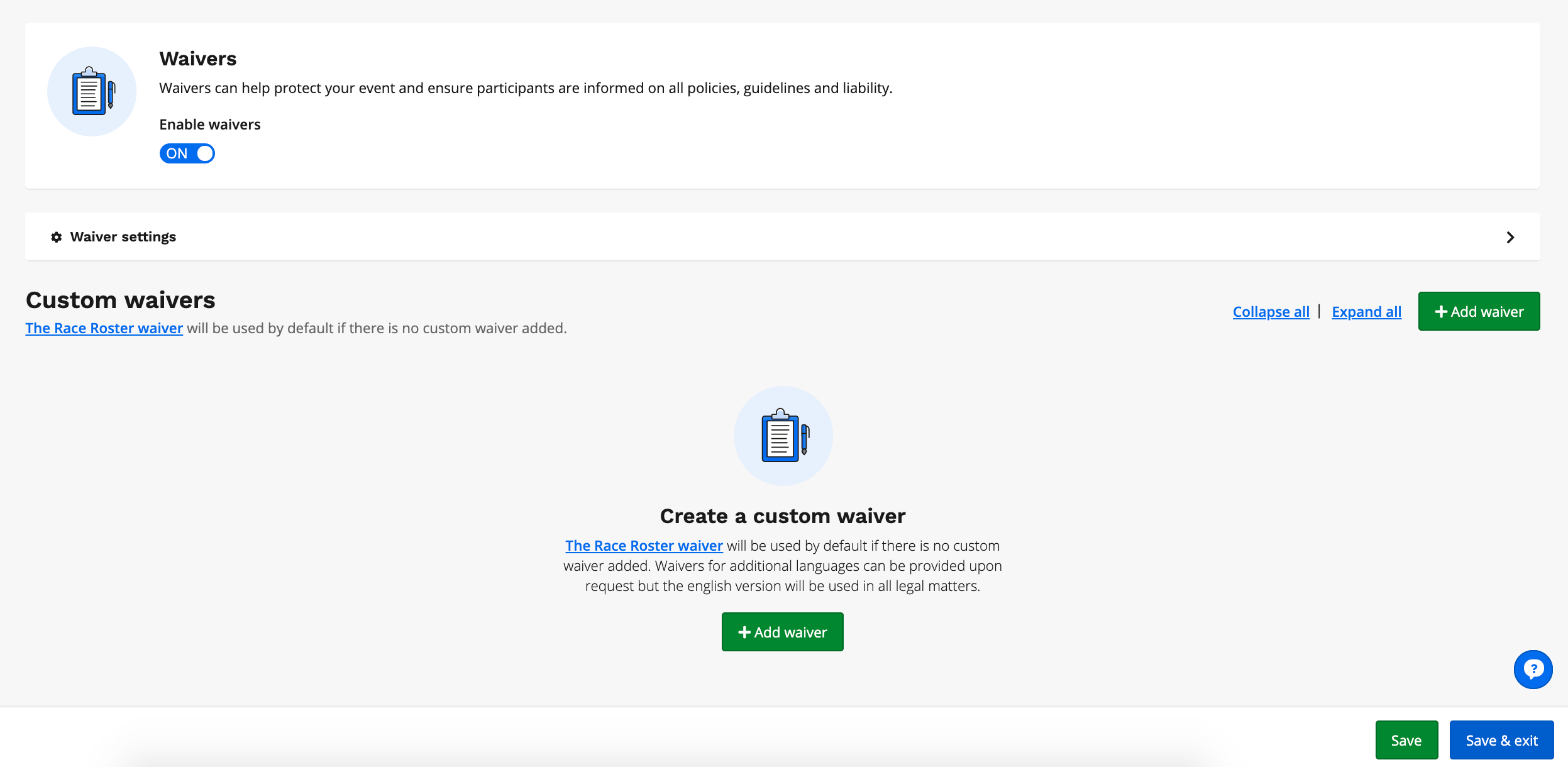 4. To add a custom waiver, click the + Add waiver button.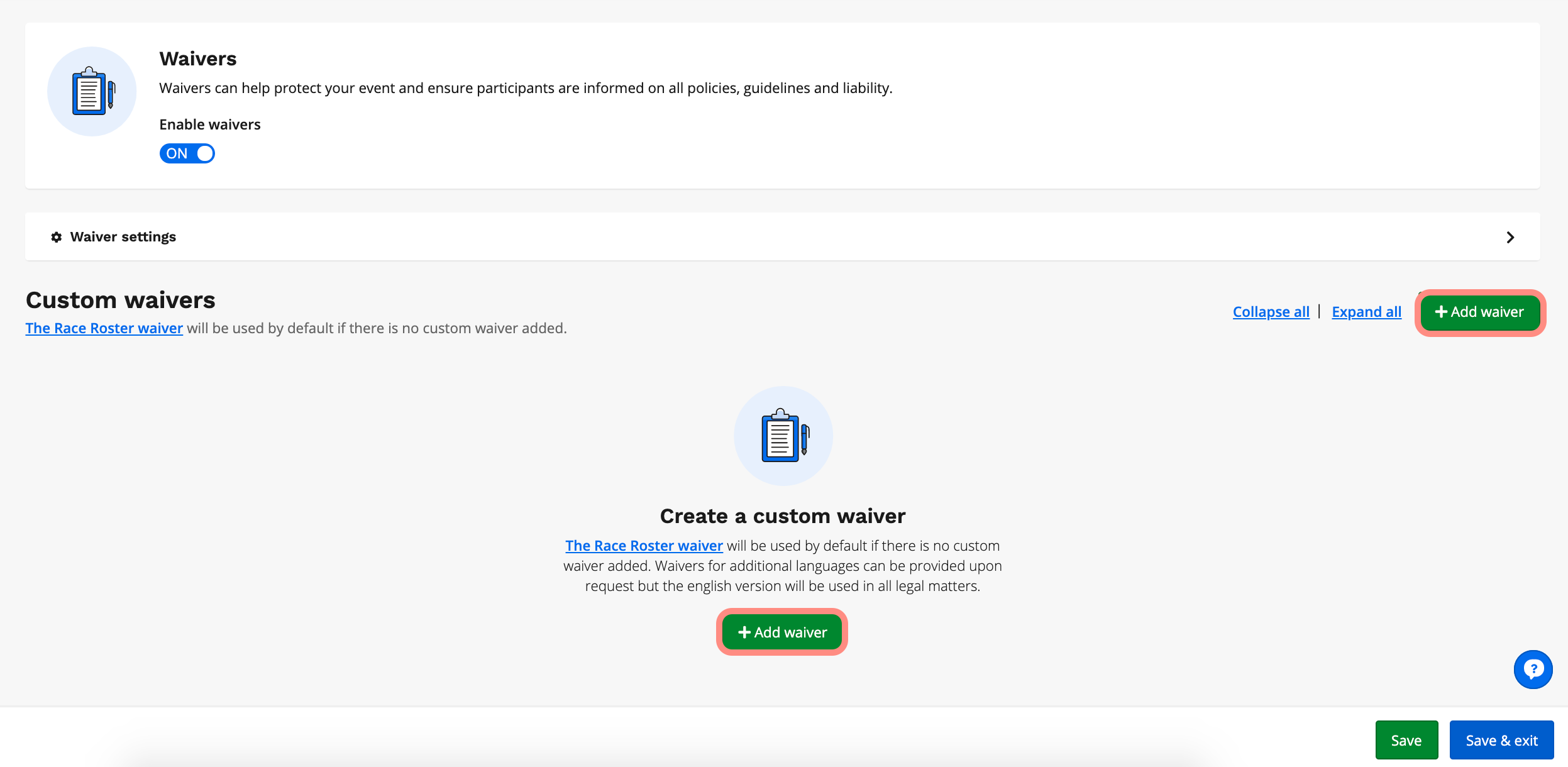 5. Name your waiver and use the text block to add and design your custom waiver.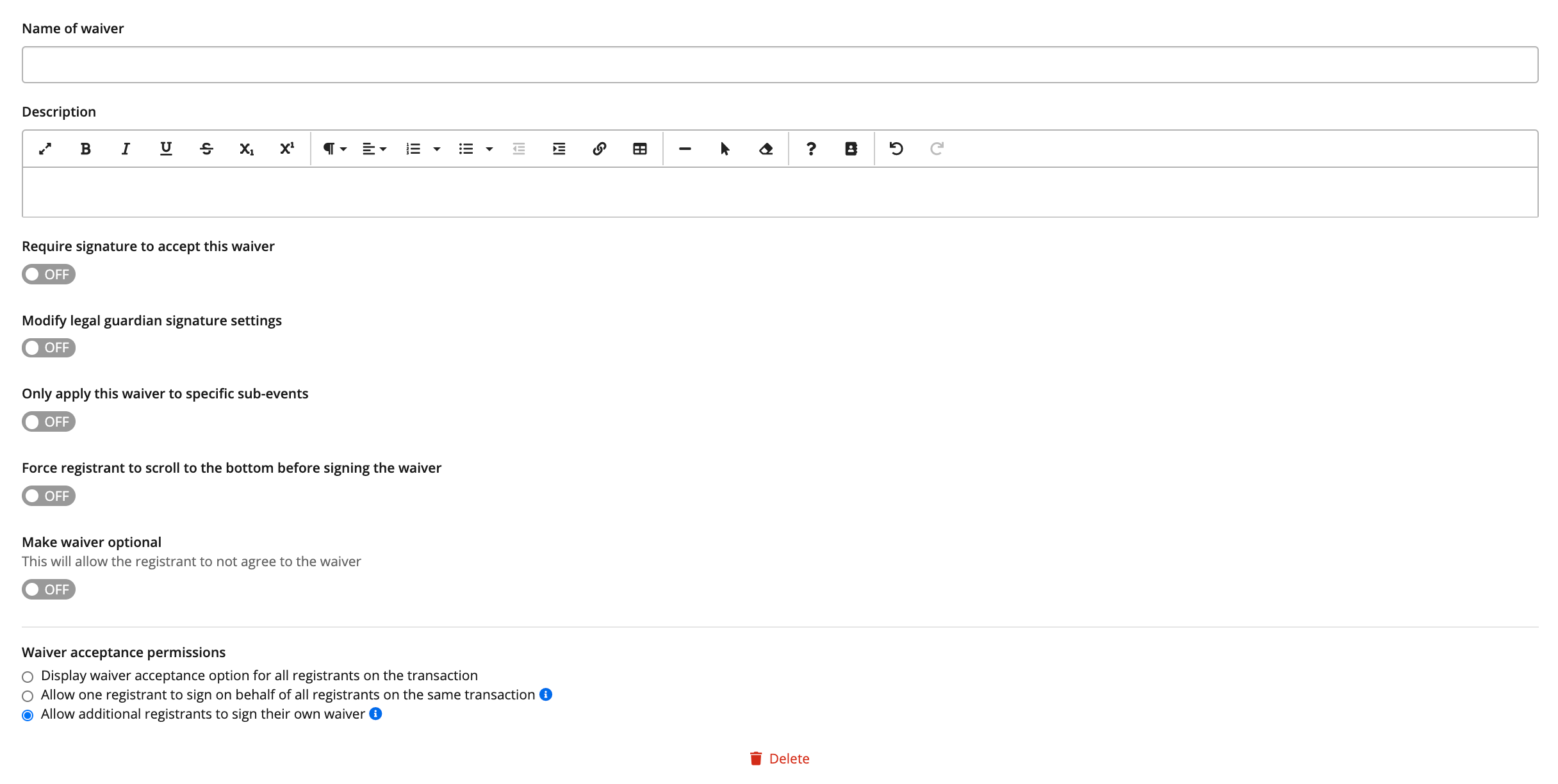 6. Check off the option, allow additional registrants to sign their own waiver.
7. Once you're satisfied with your settings, click save.
Your participants who were registered by someone else will now have the ability to claim their registration and agree to the waiver from their participant dashboard.