1. Log into your dashboard as an Event Organizer.
2. Navigate to the left of your screen to the search bar in the Event Organizer menu. Search and select Participant Dashboard Message.
3. You will be directed to the Participant Dashboard message settings page. By default, this is not enabled. In order to enable the Participant Dashboard message, click the toggle under Enable participant dashboard message.
4. Once you have enabled the feature, you have the option to display a last edited timestamp, as well as the option to display the message for specific sub-events.
5. You can also decide the placement of your message. The message can be displayed as a banner at the top of the participant dashboard or as a sidebar that will appear under your event's contact information.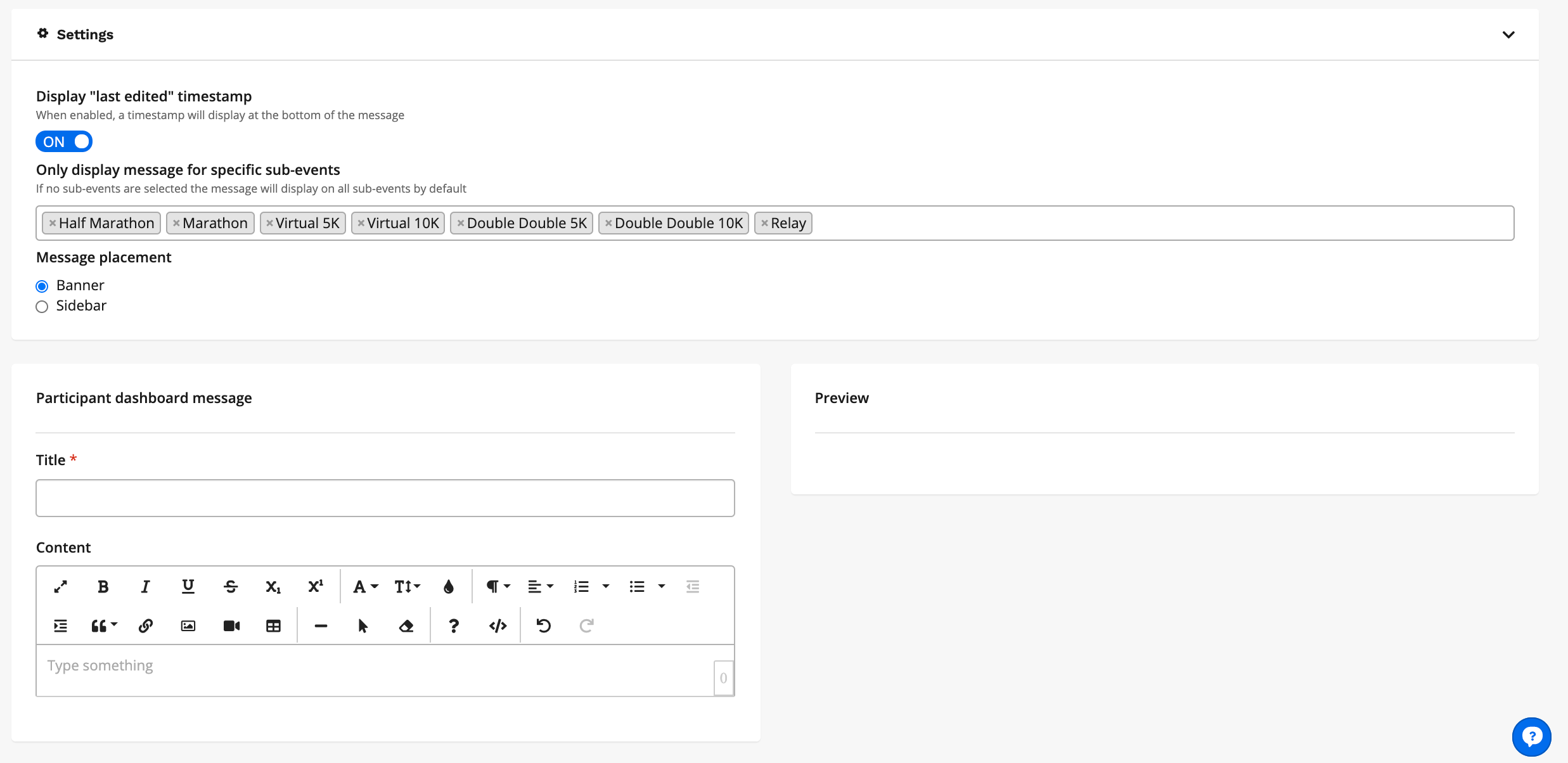 6. In the participant dashboard message section, you will be able to add content and customize your message. With the WYSIWYG editor, you can add text, photos, video, and HTML code.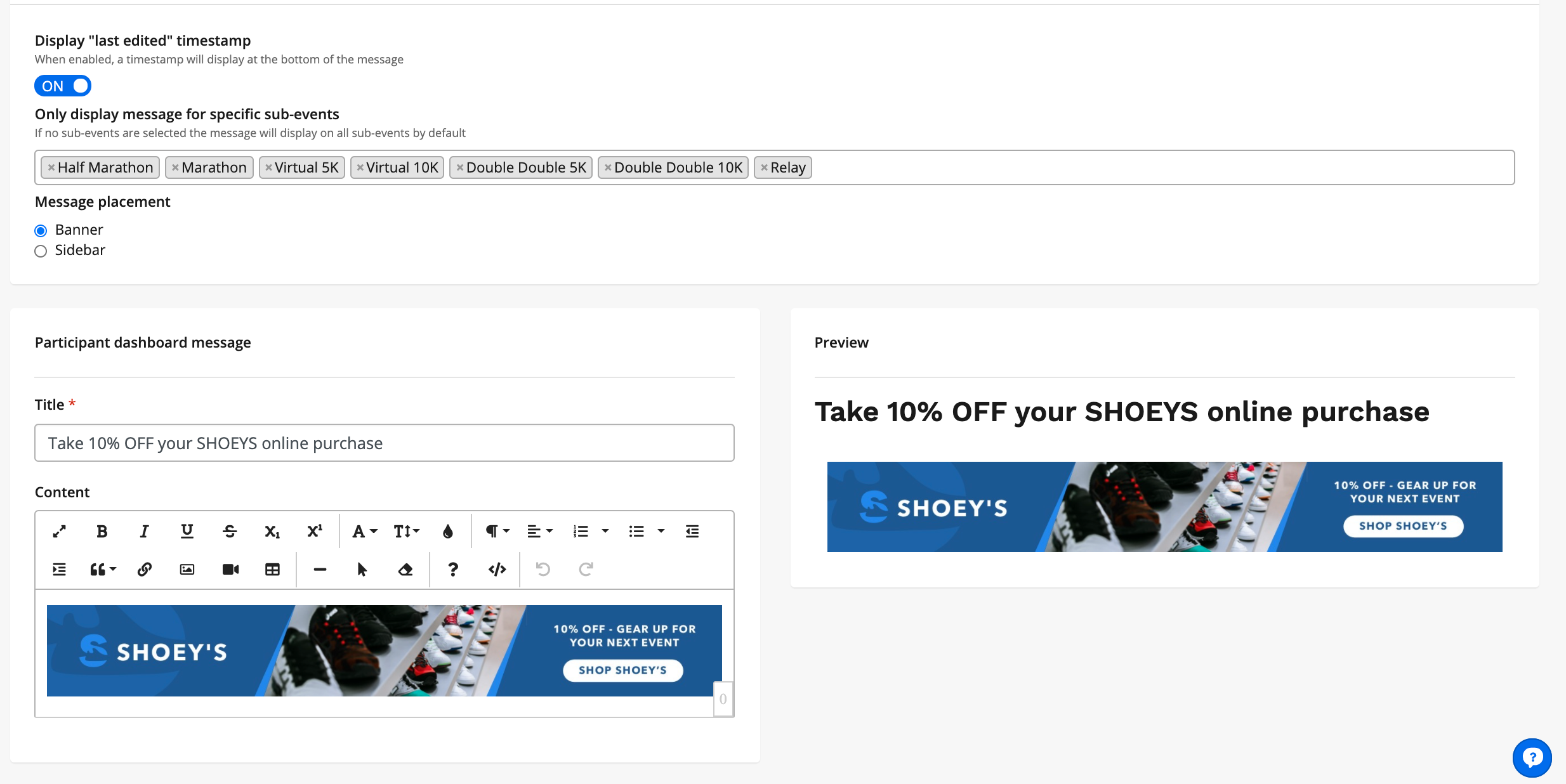 7. Once you're satisfied with your participant dashboard message, click Save at the bottom of the page.
As soon as you hit save, your message will appear on your participants' dashboards.