1. Log into your dashboard as an Event Organizer.
2. Navigate to the left of your screen to the search bar in the Event Organizer menu. Search and select Event Page Settings.
You will then land on the Event Page Settings overview page.
3. Click the + Add custom content button.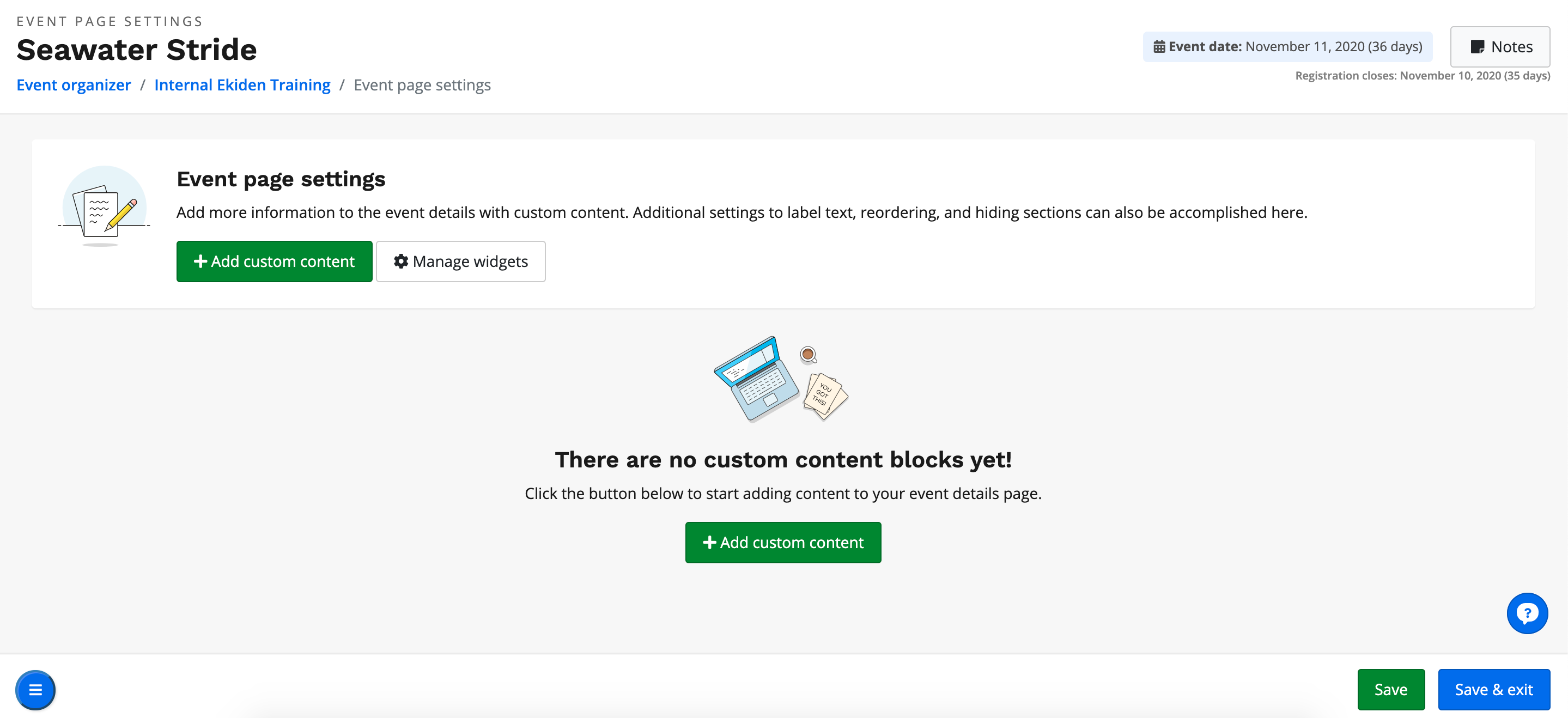 4. A blank custom block will appear. Under the type field, you will want to select either Apple Music playlist or Spotify Playlist.
5. After selecting the correct streaming platform, you will then want to title your playlist and insert the link to the playlist.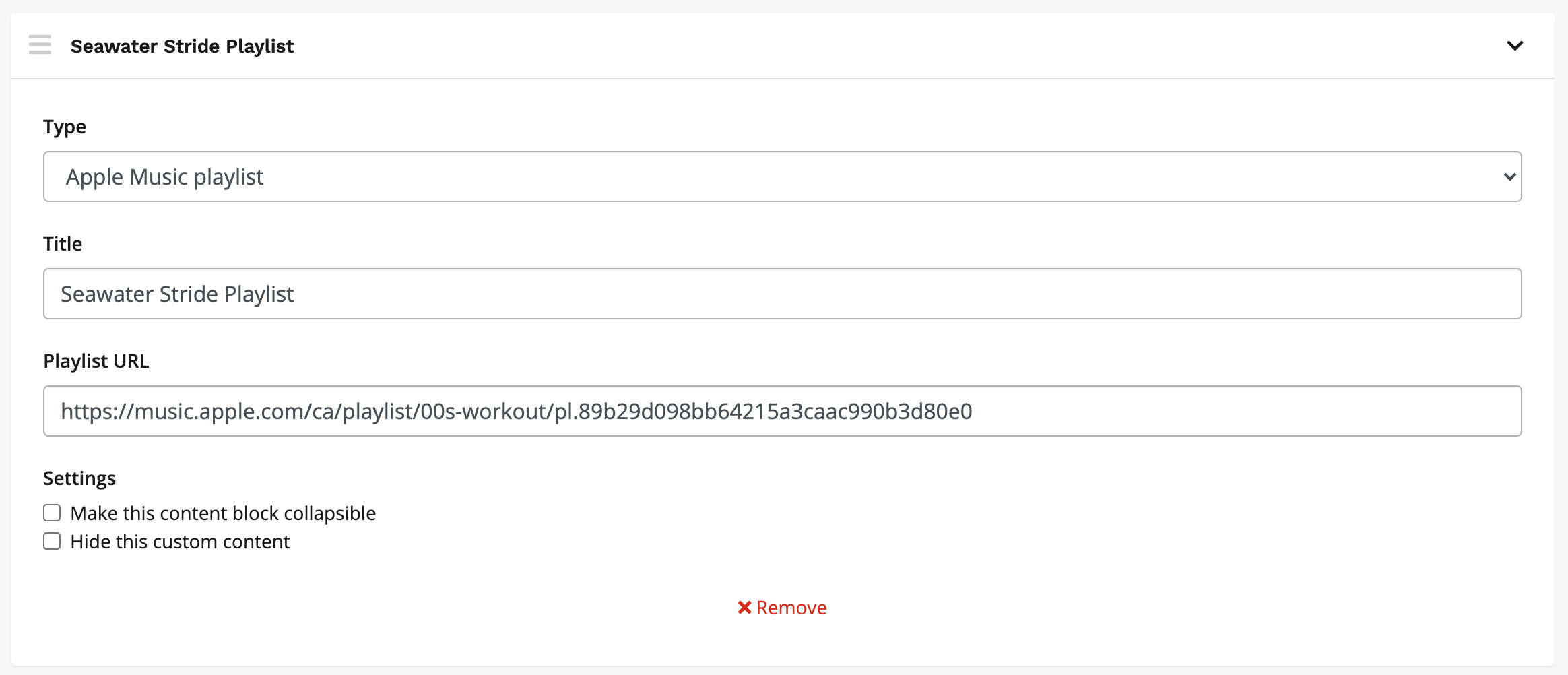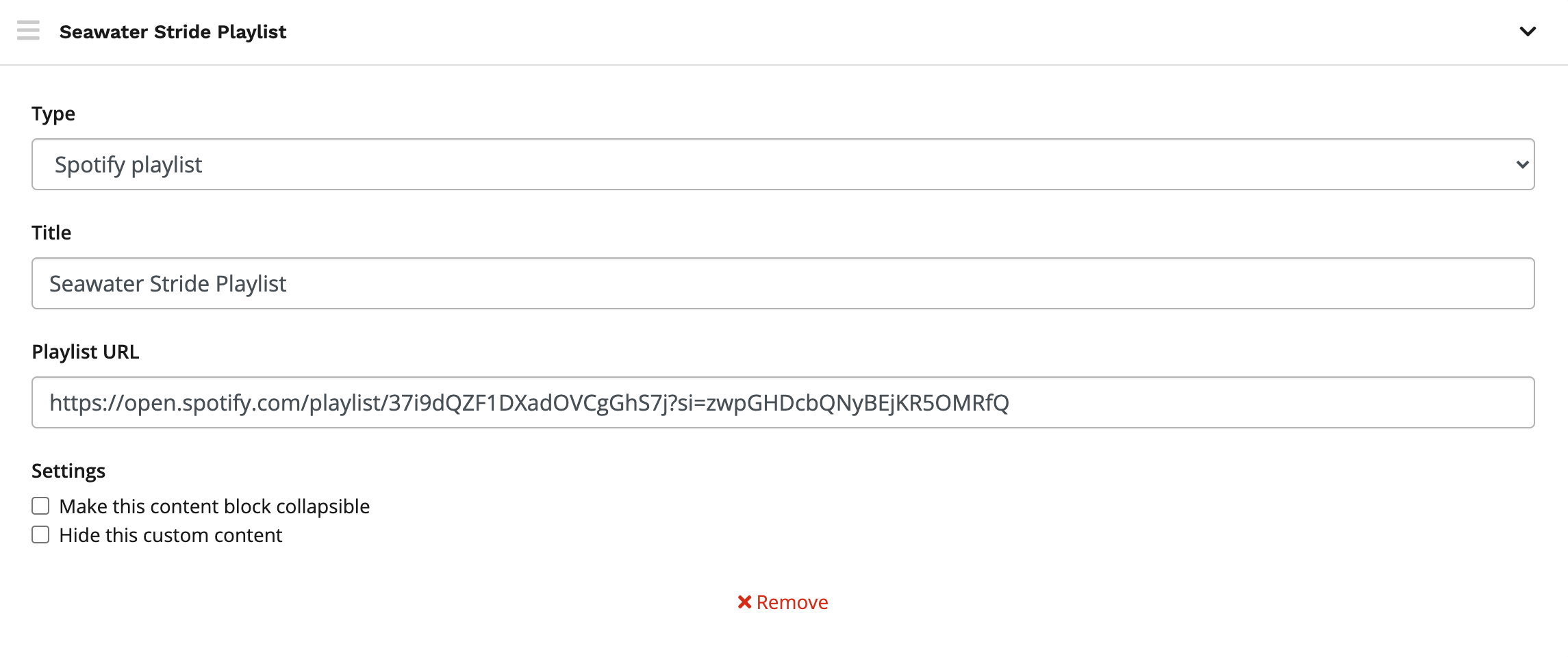 6. Once you're satisfied with your set-up, click save at the bottom of the screen and your playlists will be embedded into your event details page.