1. Login to Race Roster and go to your Event Organizer dashboard.
2. Navigate to the search bar on the Event Organizer Menu on the left side of your screen.
3. On the Event Organizer Menu, click Apps followed by SMS campaigns.
You will be then be directed to messages.raceroster.com
4. Click SMS campaigns.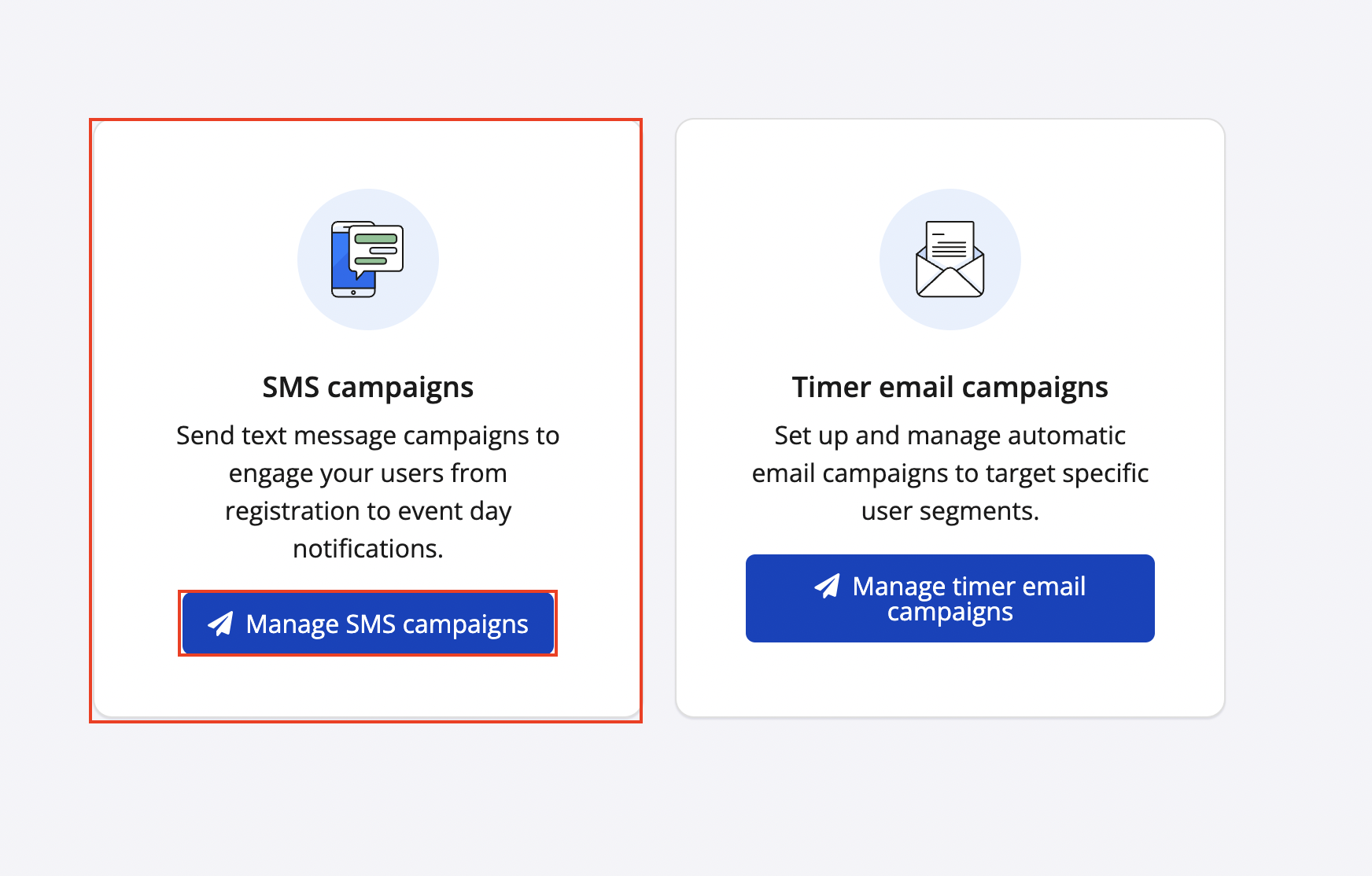 5. At the top of the page, click Manage credits.

6. You will then be taken to the Manage credit pools page. Here you will be able to create pools and assign collaborators to those pools. Click Add credit pool to begin the process.
7. When creating a credit pool, you will need to:
- Name the credit pool
- Assign the number of credits to the pool
- Add collaborators by searching their name and clicking add
NOTE: to add a collaborator to a credit pool, you must both be a part of the same timing company. Follow this guide to learn how to create a timing company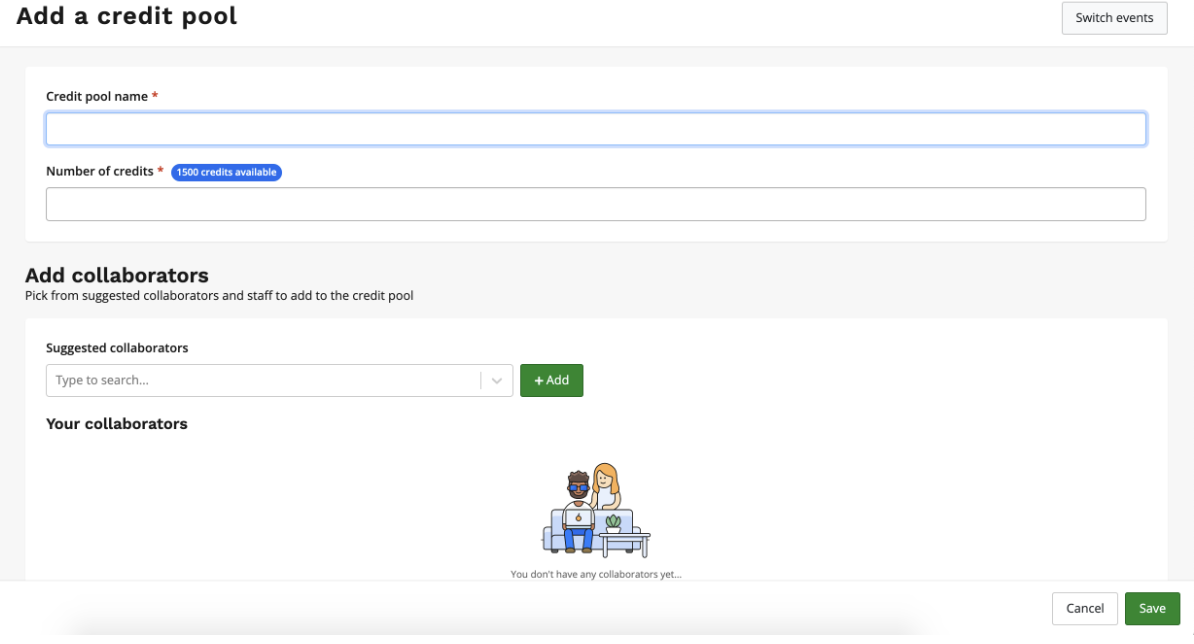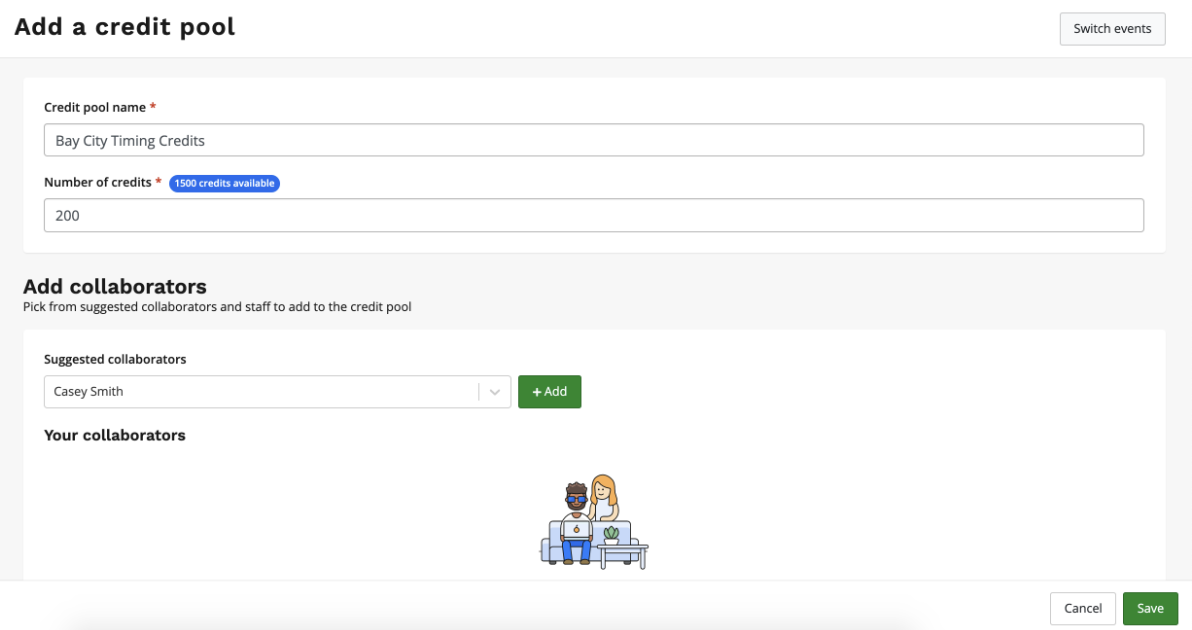 8. Once you have filled out each field, click Save. Your credit pool will then be created.