We've introduced the awards tool to help you seamlessly create and assign a variety of awards, acknowledging the efforts of your participants. To create and assign awards, follow the steps below:

1. Login to your dashboard as an Event Organizer.
2. Navigate to the left of your screen to the search box and search and select Results.
You will then be redirected to the Results platform.
3. Once you have been redirected to the Results platform, you will want to click the Awards tab.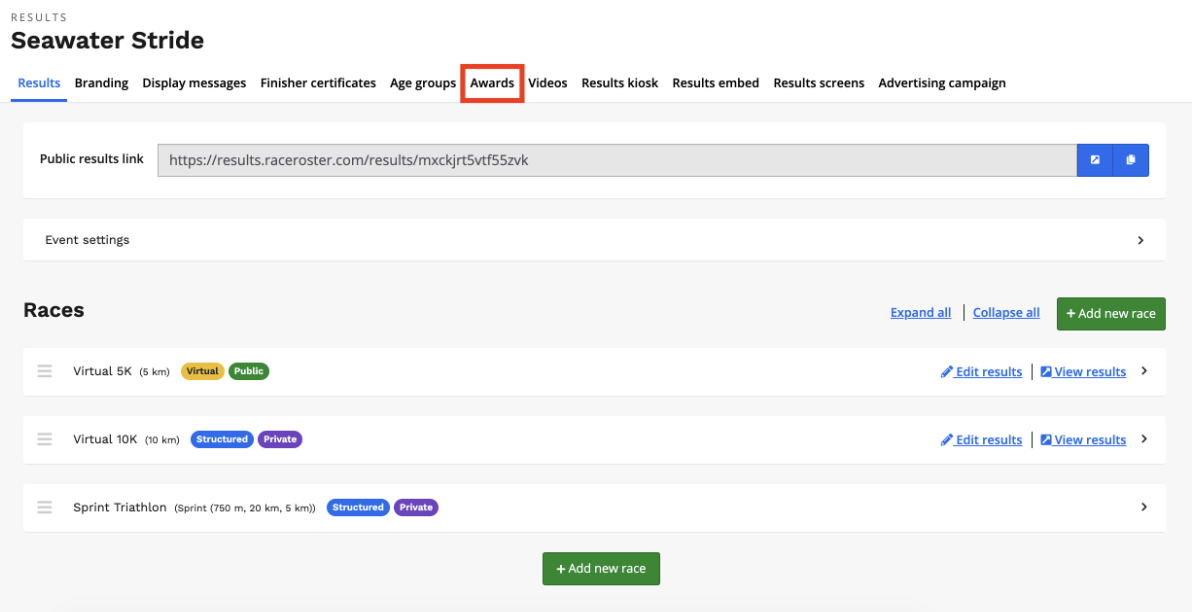 4. You will now be on the Awards overview page. To start creating an award, enable the feature by toggling the toggle under Enable awards. Then click + Create your first award.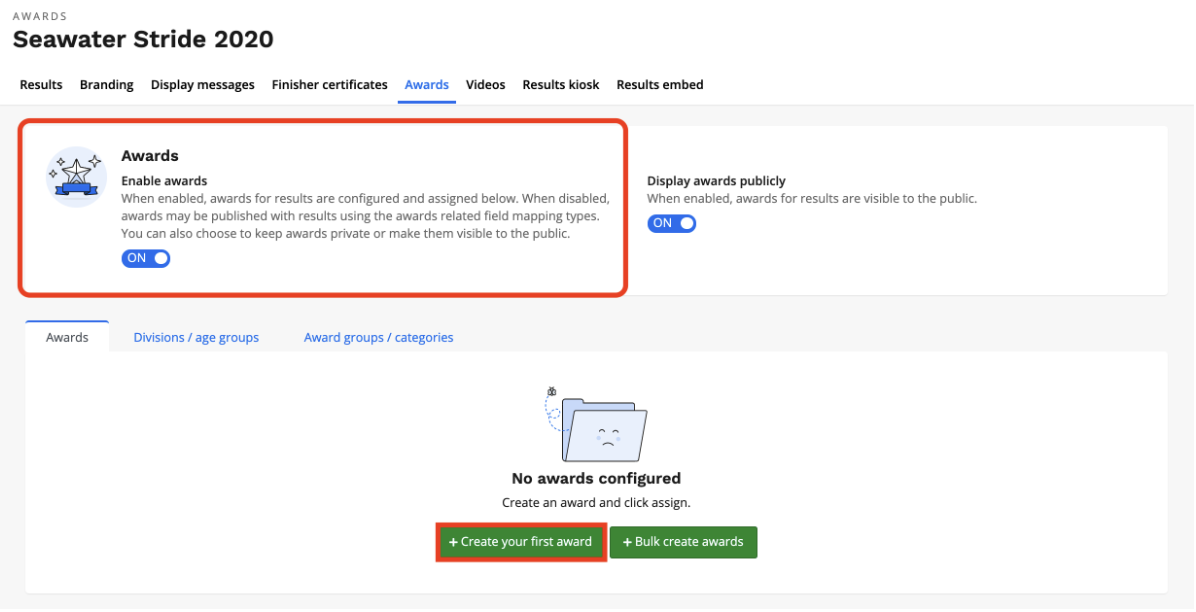 5. When creating your award, you have multiple fields to fill out which include:
- Label
- Category
- Based on rank or time field
- Number of recipients
- Allow winners of this award to also receive other awards after winning this one?
- Restrict to specific races
- Restrict by gender
- Restrict by age
- Restrict by custom value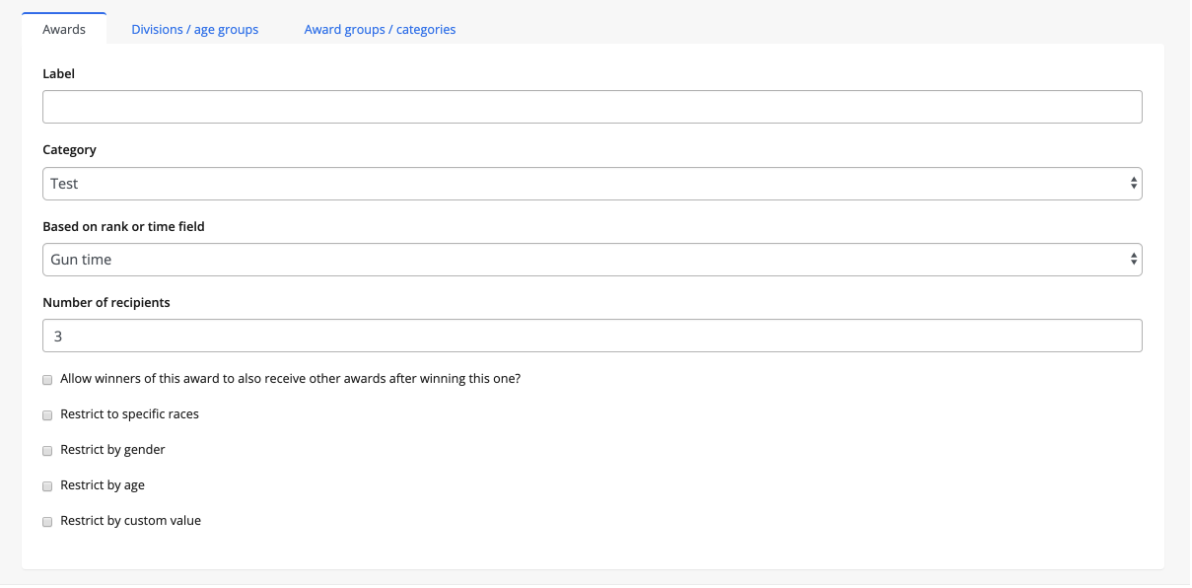 As an example, I created the top 3 male finishers award.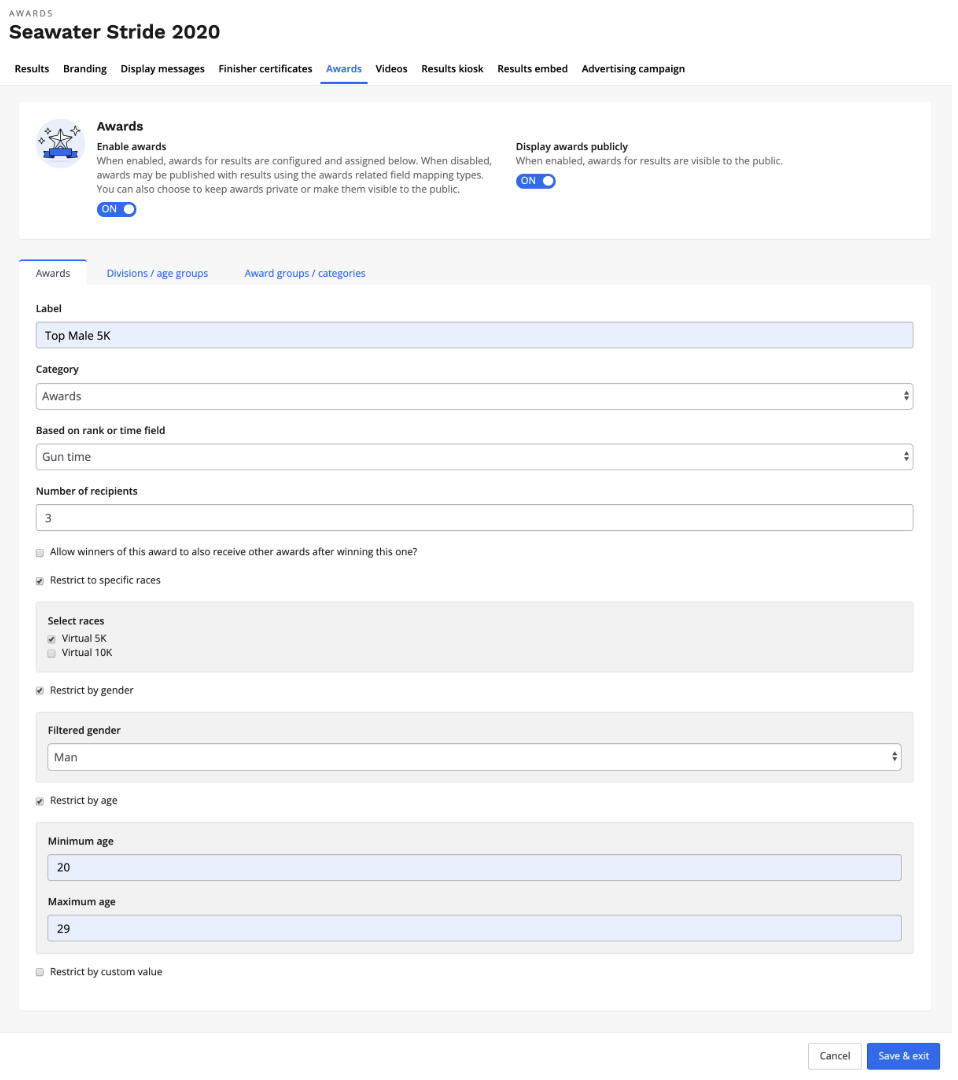 6. Once you're satisfied with your award click Save & exit.
You have the option to create divisions or age groups and award groups/categories. Creating additional award groups can help organize awards on your results page.
7. When you're ready to assign awards after creating your award(s), return to the Awards overview page and click the three-dotted action button and select Auto-assign awards.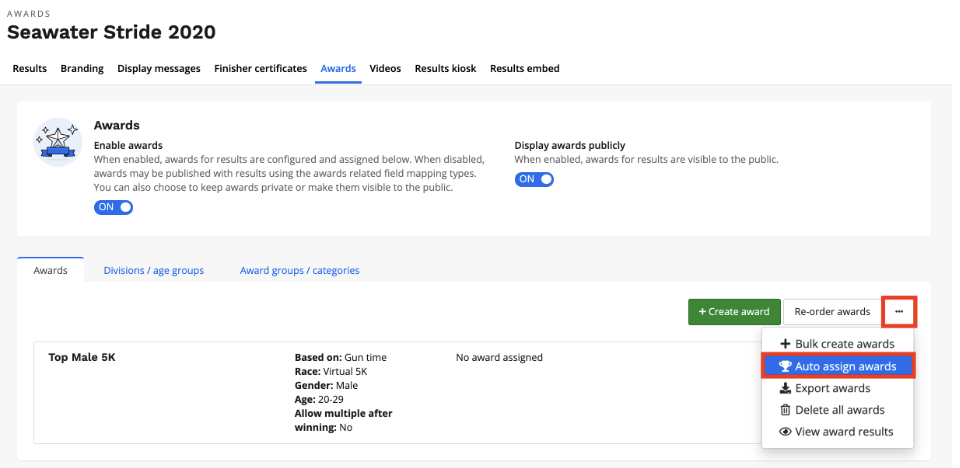 Your awards will be assigned to the appropriate finishers based on your settings of the award. You can also keep re-assigning the awards to update the award winners.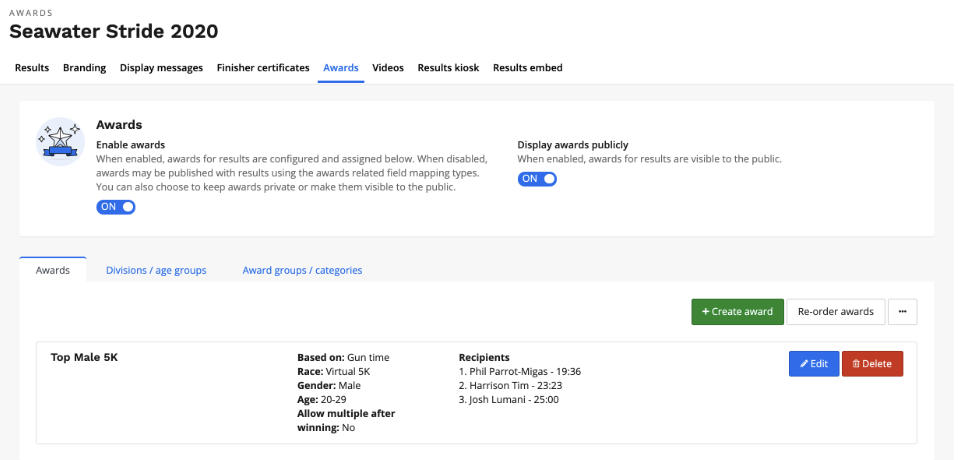 8. To make the results viewable to the public, click the toggle under Display awards publicly.