To allow your participants to upload their results via the ASICS Runkeeper™ app, it requires only two steps:
1. You will want to enable our ASICS Runkeeper™ app feature from the Results dashboard. This will allow the participant to post their results via Runkeeper.
2. Using our Email campaign tool, you will want to send out a campaign that includes the Virtual run (with the ASICS Runkeeper™ app) template. It is very important that you select that template as it includes all the necessary information and resources for your participants.
This template can be found in Step 4 of your campaign creation process, under the Virtual Run section.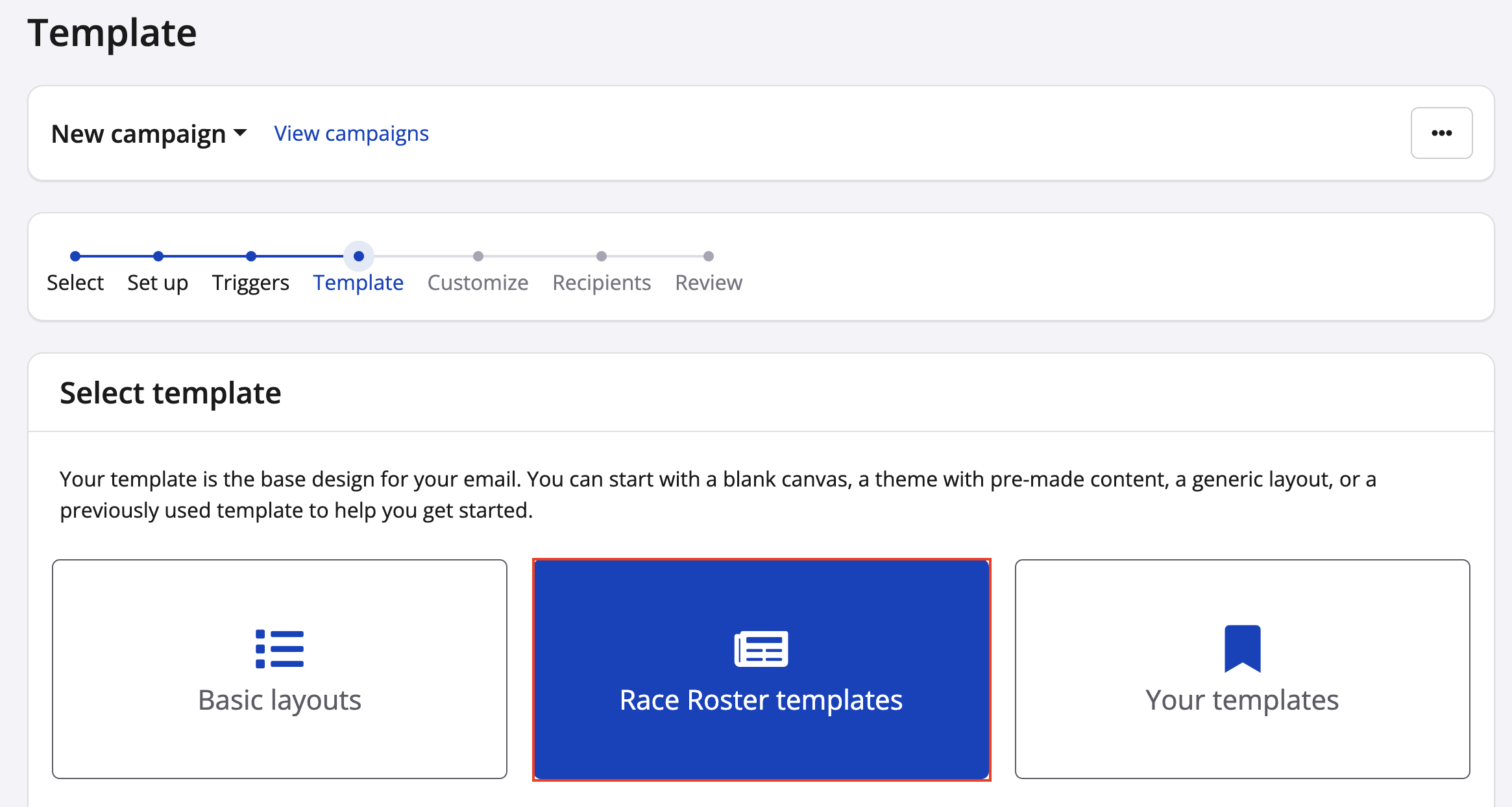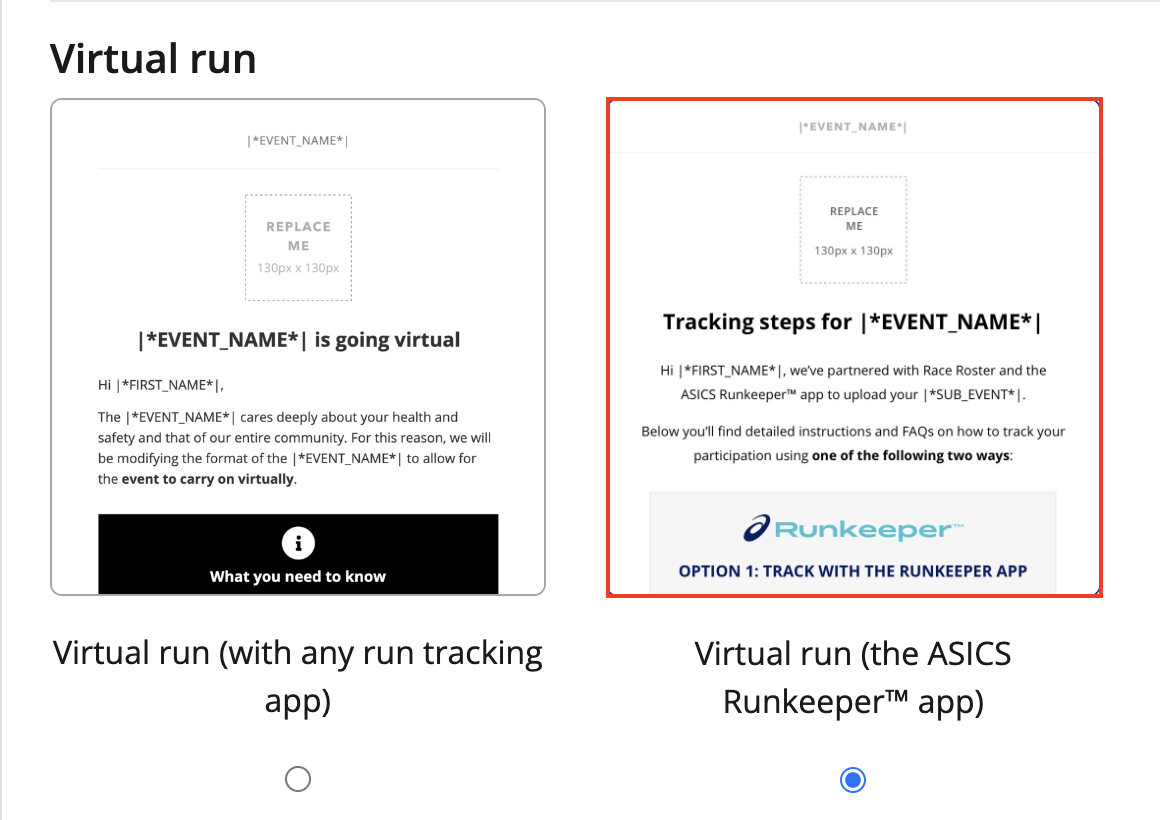 Once you have configured our Virtual toolkit and enabled your campaign, your participants will receive that campaign prompting to click the "start virtual run" button. They will need to click that button in order to begin the process.