1. Log in or create an account on http://raceroster.com/signin/timers
You will then be prompted to create a Company. In order to have a Timer Dashboard, you must create a company.
2. To create a Company you will need to fill out the contact information that is presented to you: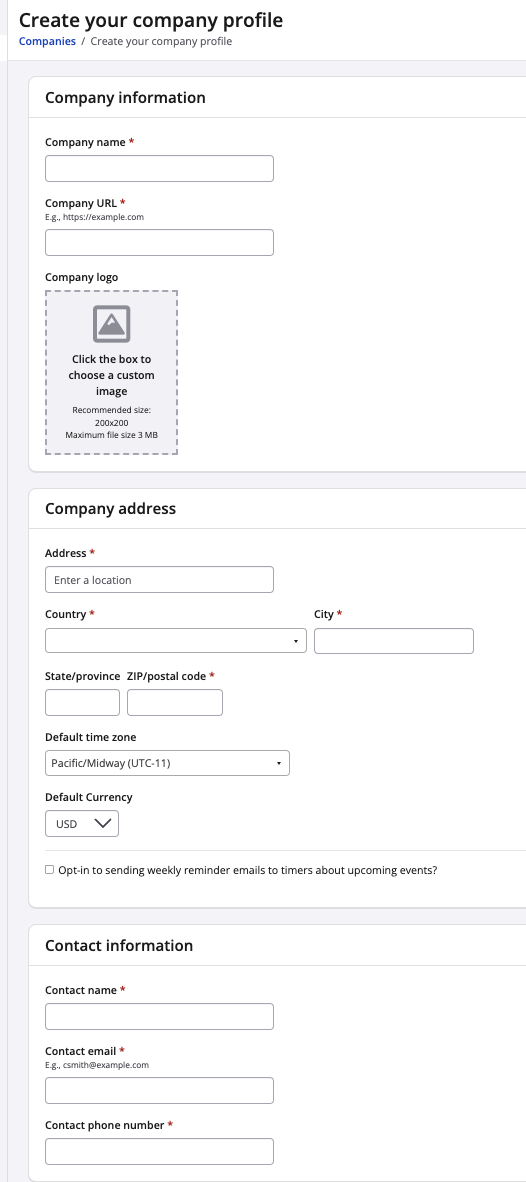 3. Once you have filled out your company profile and you're satisfied with your profile. Click the blue Save & exit button.
Your company profile has been created, you will officially have a Timer Dashboard.