1. Go to https://inventory.raceroster.com/
2. Click reservations on the left-hand menu.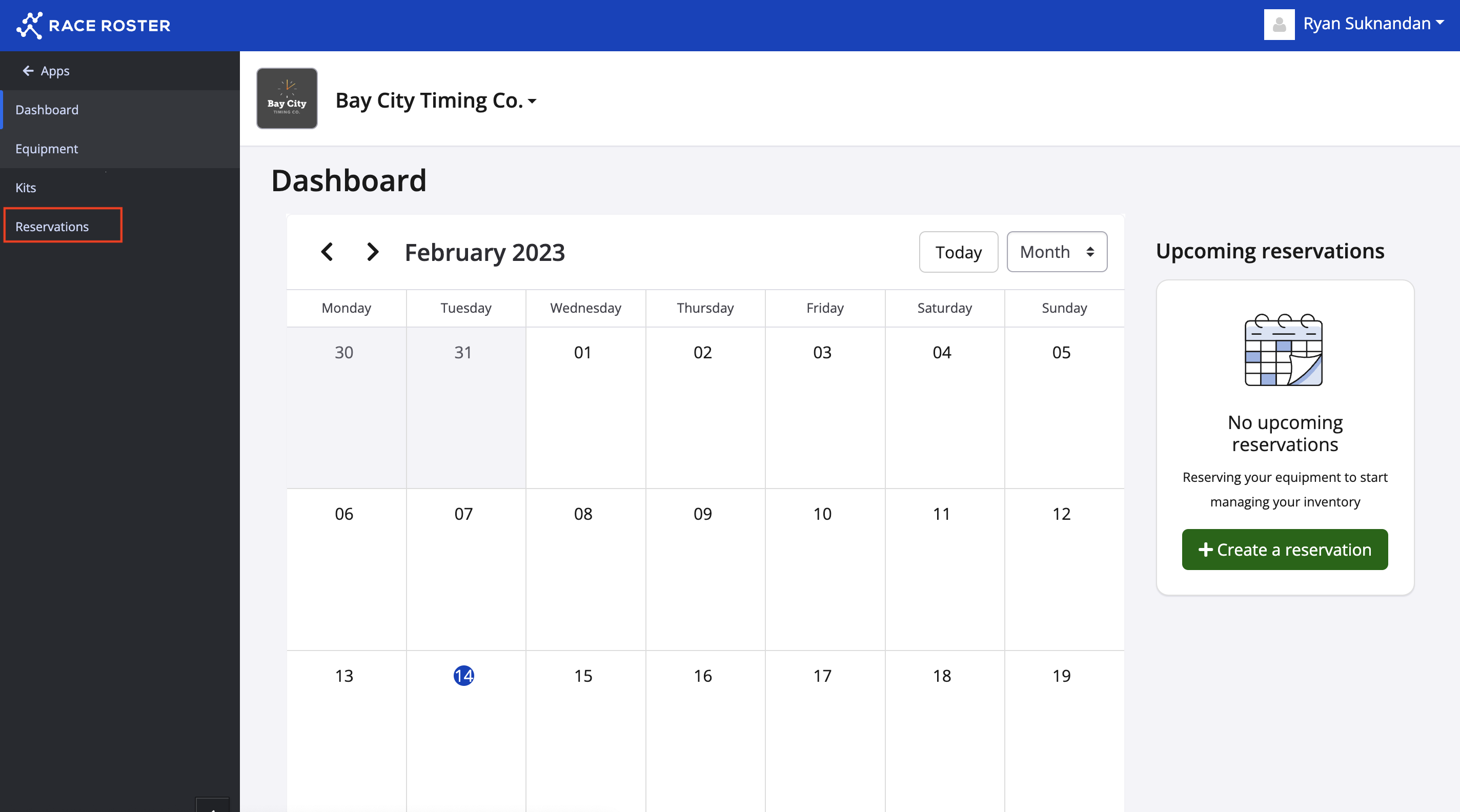 3. You will then be taken to the reservations page. Click on the name of the event to view the reservation.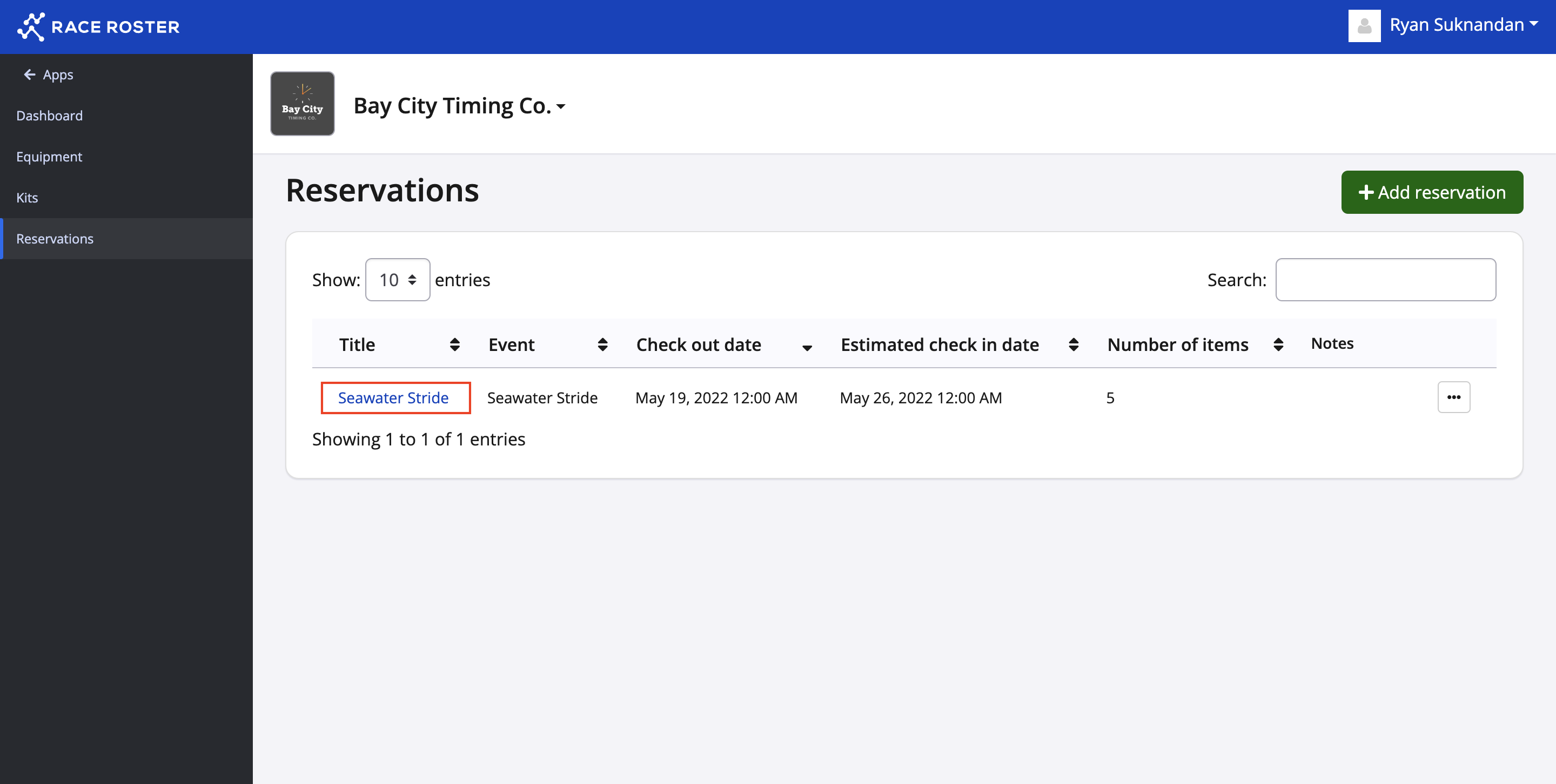 4. To add a route you will have to upload a map with your route. Click + Add a map.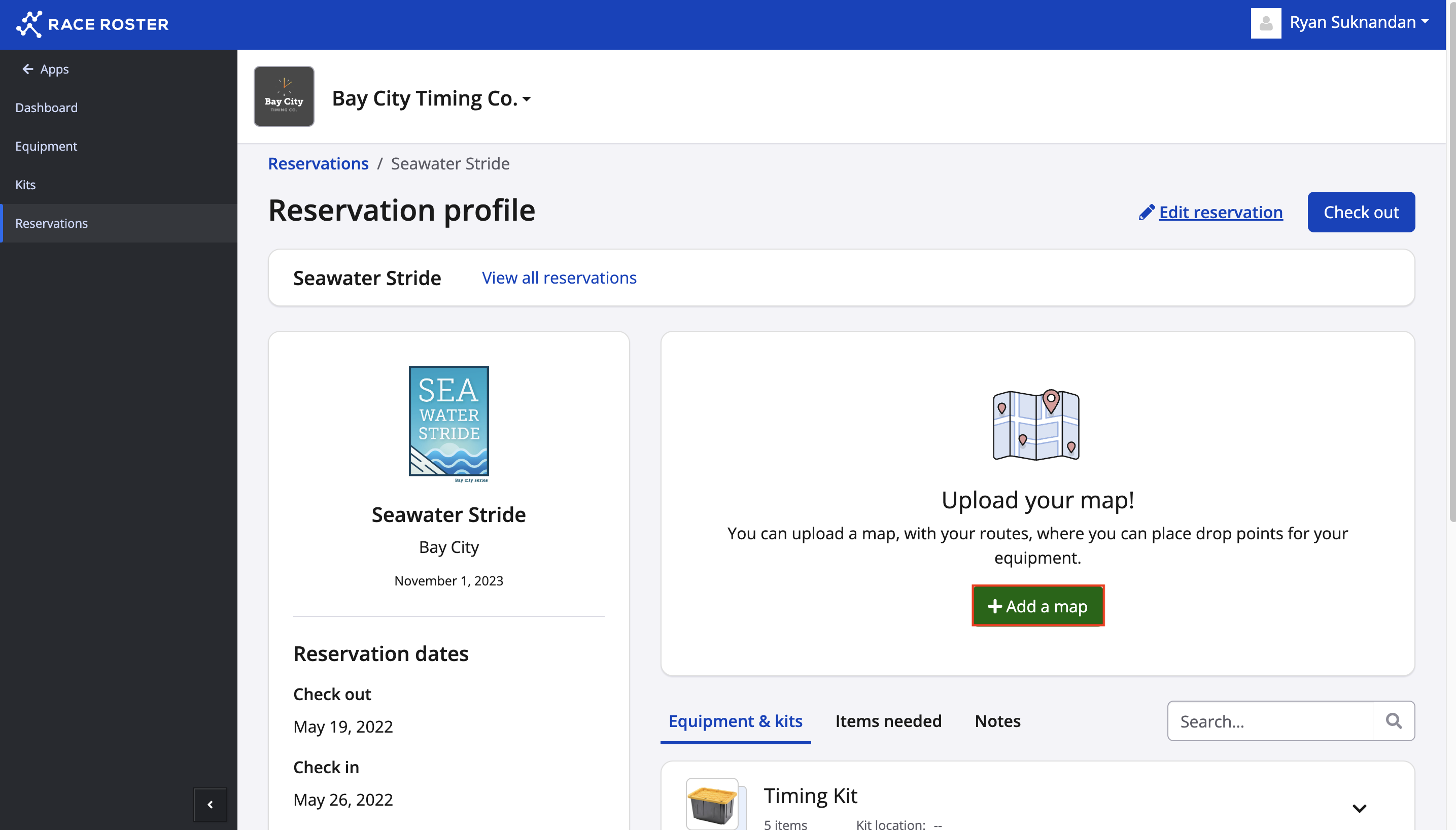 You can build and download a route on Google Maps.
5. You will then need to enter the name of the route (i.e. 5K, Marathon, etc.), add a description, and upload the route. Accepted file types for routes are: .KML, .KMZ, .GPX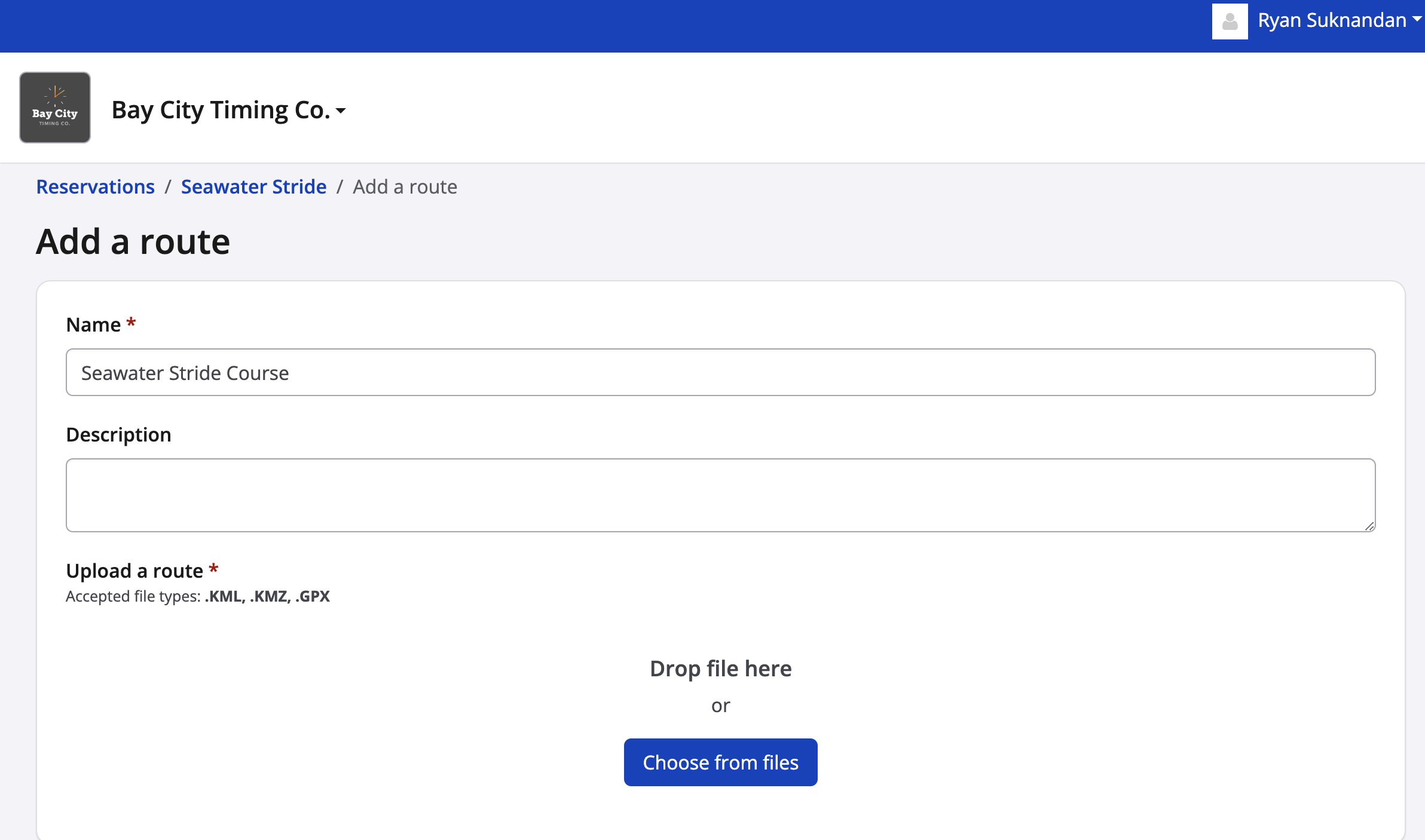 6. Once you have uploaded your file click Save or Save & Exit.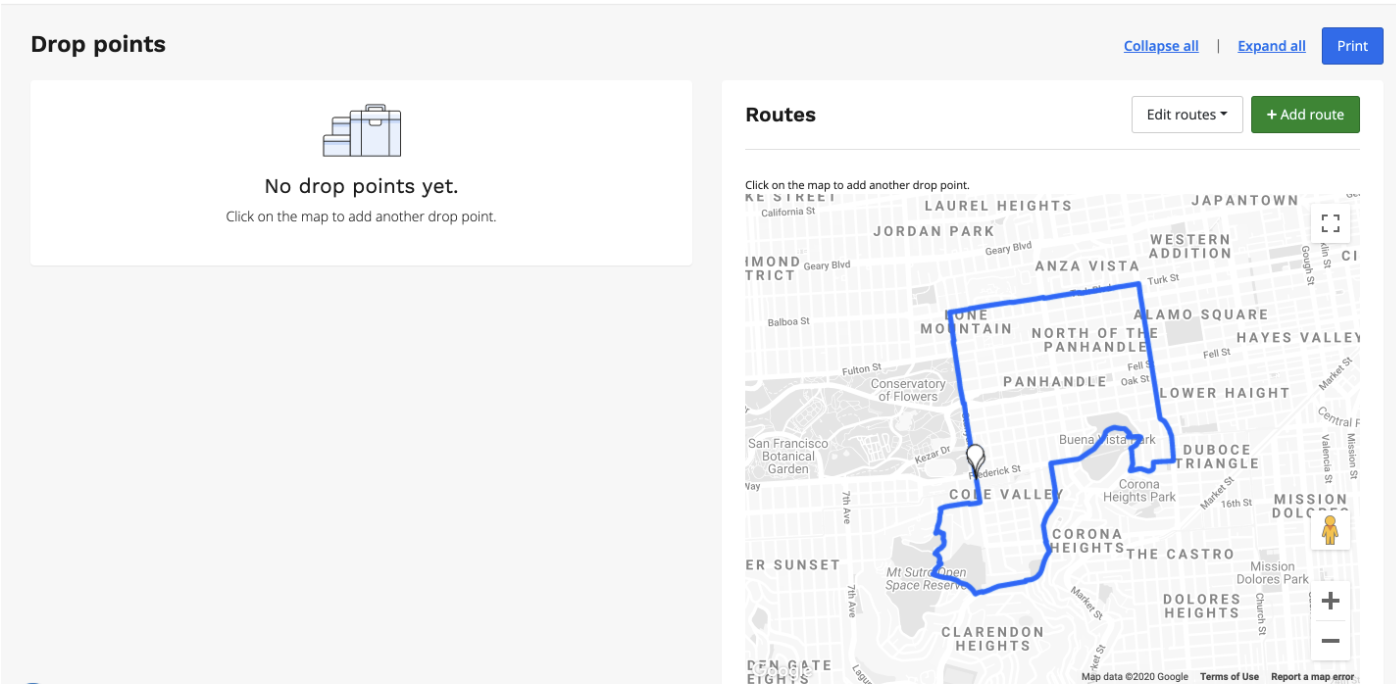 7. You can then add drop points to your route. Drop points are marked locations where you're dropping off/setting up equipment/kits. To add a drop point. Click on your desired location on the map.
8. A new modal will appear where you can name the drop point. You can assign equipment to that drop point by clicking the add equipment drop down and selecting the appropriate items.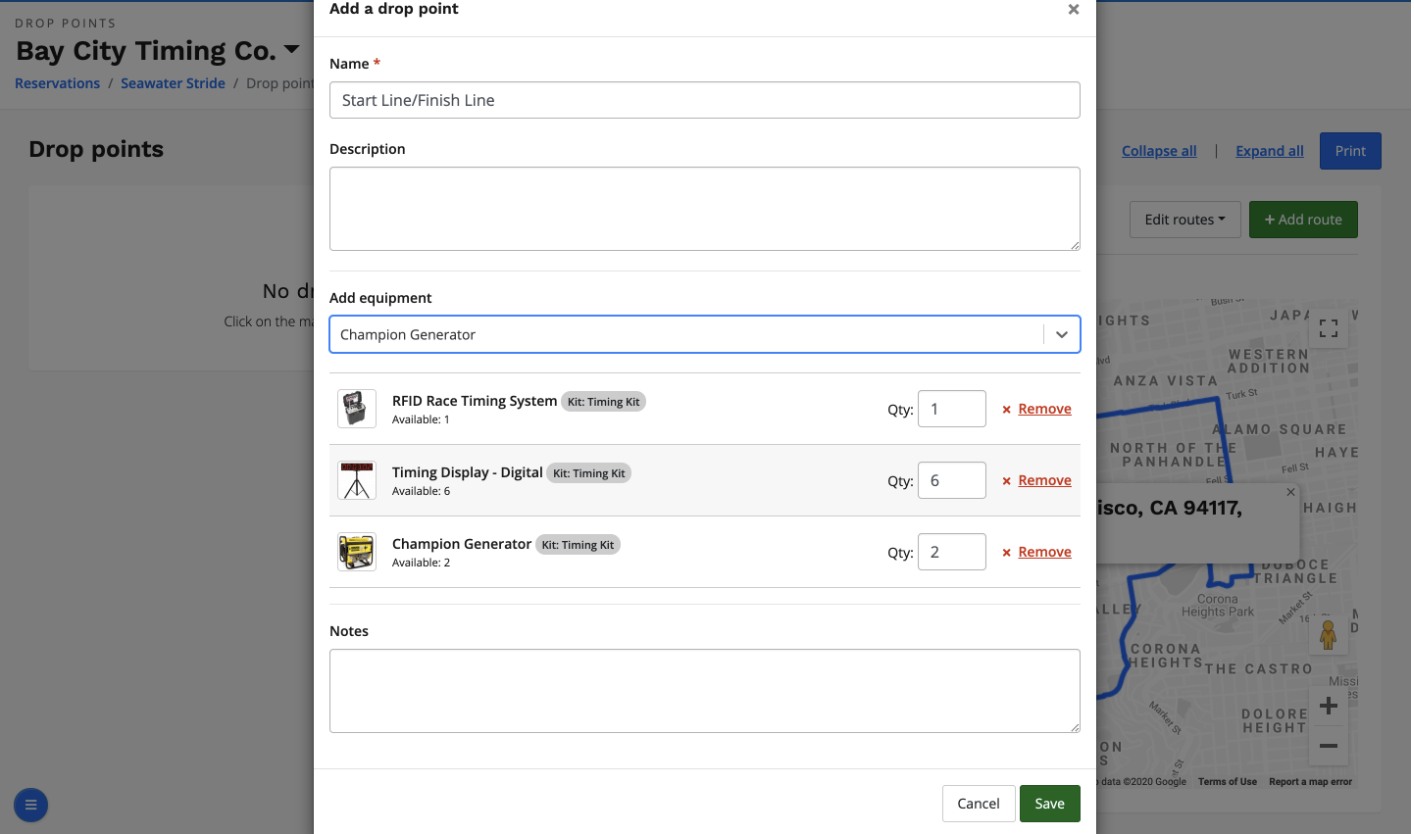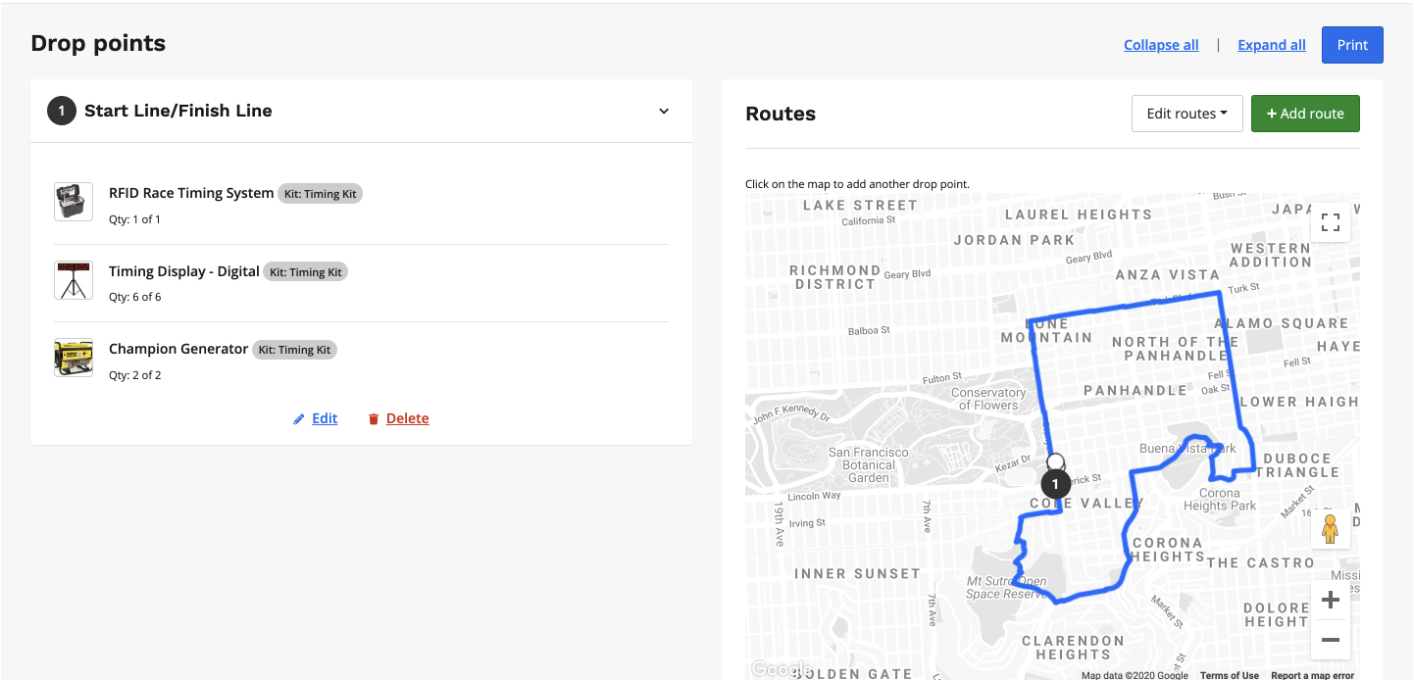 9. If you click on the name of the event/reservation, you will then see an overview of your reservation and to complete the check-out process for any items.