1. Go to your event dashboard
2. Navigate to the top of your screen and check that the correct event is showing in the white bar.
3. Search Check in in the search box in the top left-hand corner of the Event Organizer menu and click Check in.
*Or alternatively, go to the left-hand menu and click 'Apps' > Onsite followed by Check in
4. When you land on the Check in page, you will see multiple tabs at the top of the page: Event information, Personal information, Registration questions, Products, and Settings.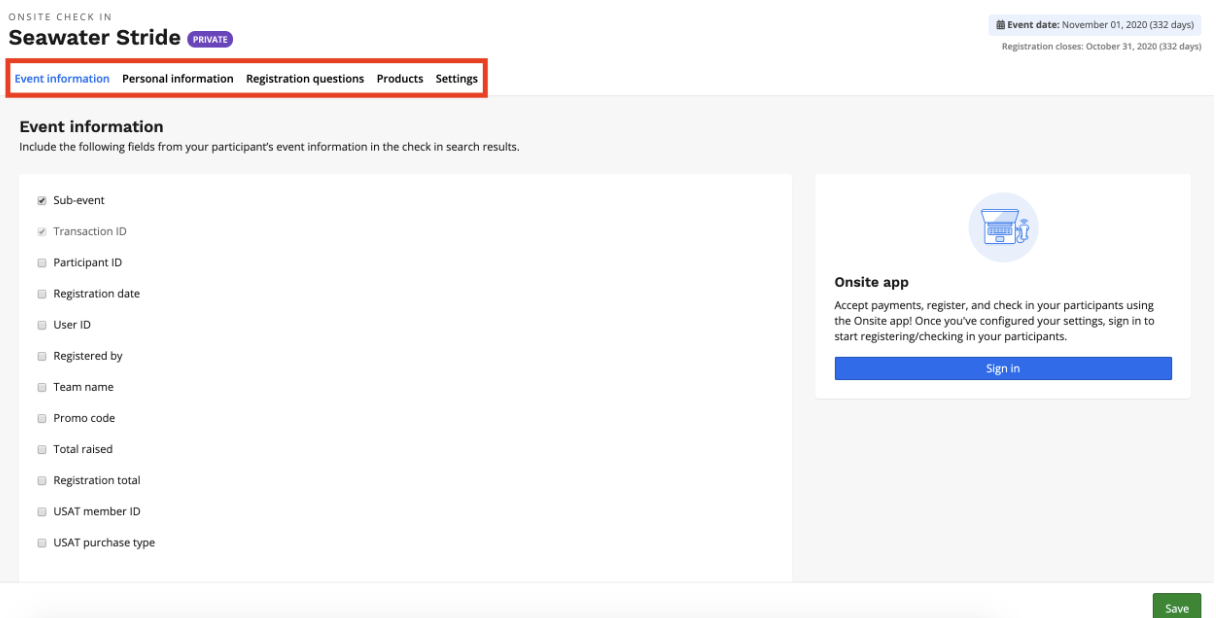 5. You can include a variety of fields to your Onsite check in modal from the following sections: Personal information, Registration questions, and Products. To add fields, go to one of the sections mentioned above.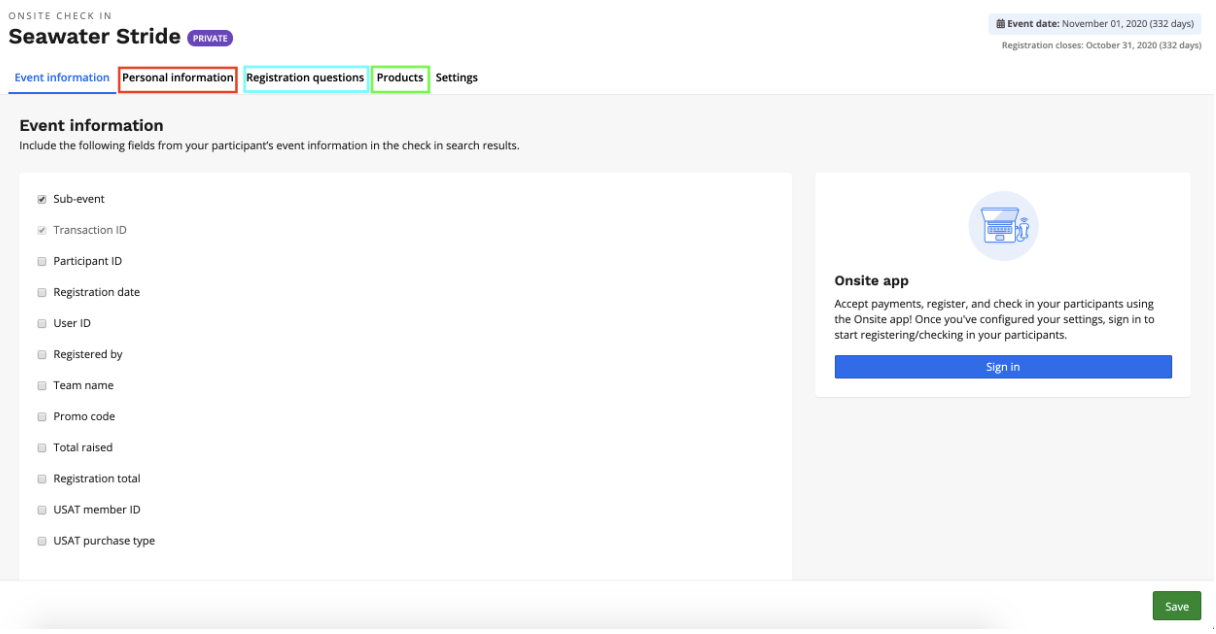 6. Once you have selected a section, under the Check in modal header check-off any field that you feel is necessary or applicable to your event.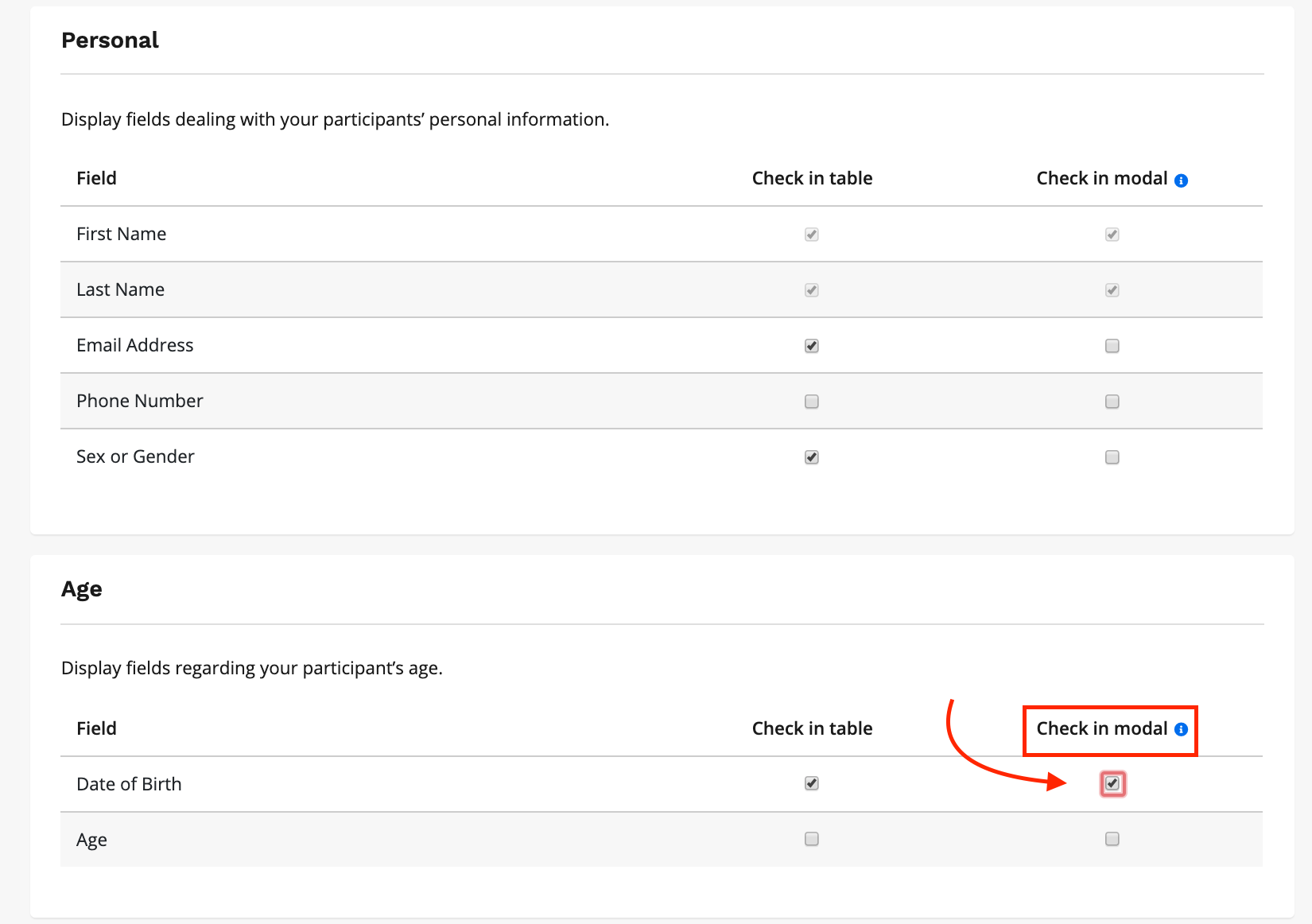 7. Once you're satisfied with what fields you would like displayed, hit the green Save button in the bottom right-hand corner.
When you go to check-in a participant, you can see the fields that you checked off in the check-in modal.