1. Contact director@raceroster.com to get this application configured.
2. Login into Race Roster as an Event Organizer and select which event you would like to set up onsite registration for
3. Once you are on the event's dashboard go to the search bar in the top left-hand corner. Search and select Registration and select the Registration option under APPS.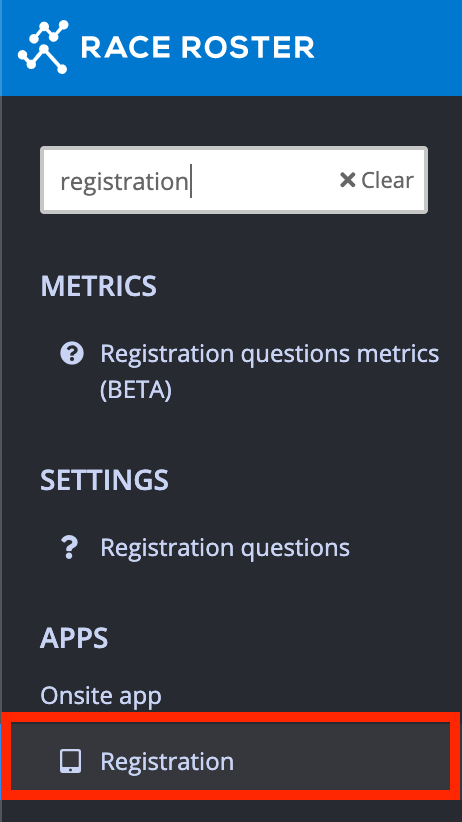 4. You will then be directed to the Onsite Registration page where you can make adjustments to your Onsite Registration settings.
5. Under the Payment types section select Configure payment pad hardware.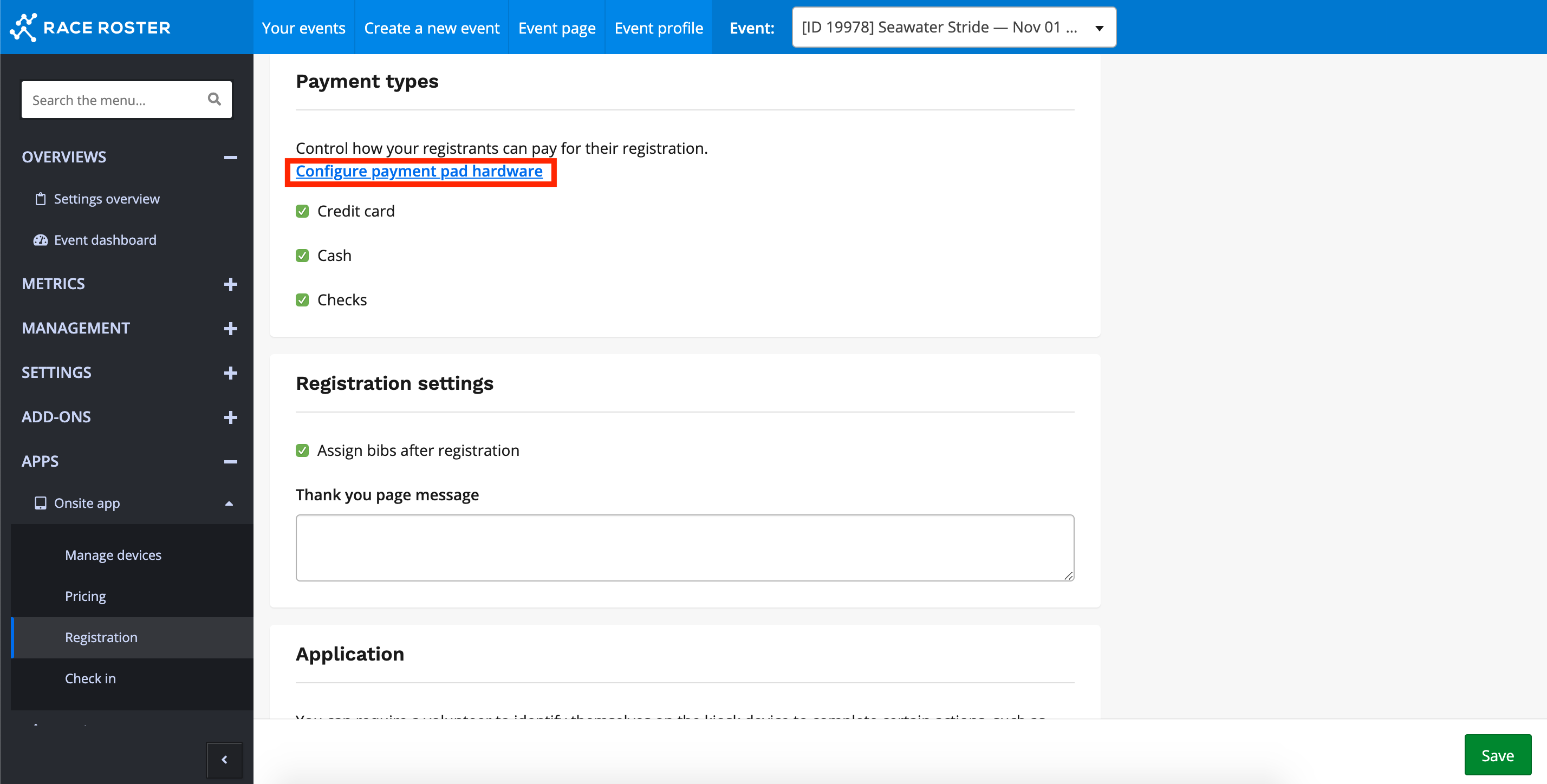 6. You will then be directed to the Payment Terminals page. There you will check off enable Stripe payment terminals and select the event under Use terminals from.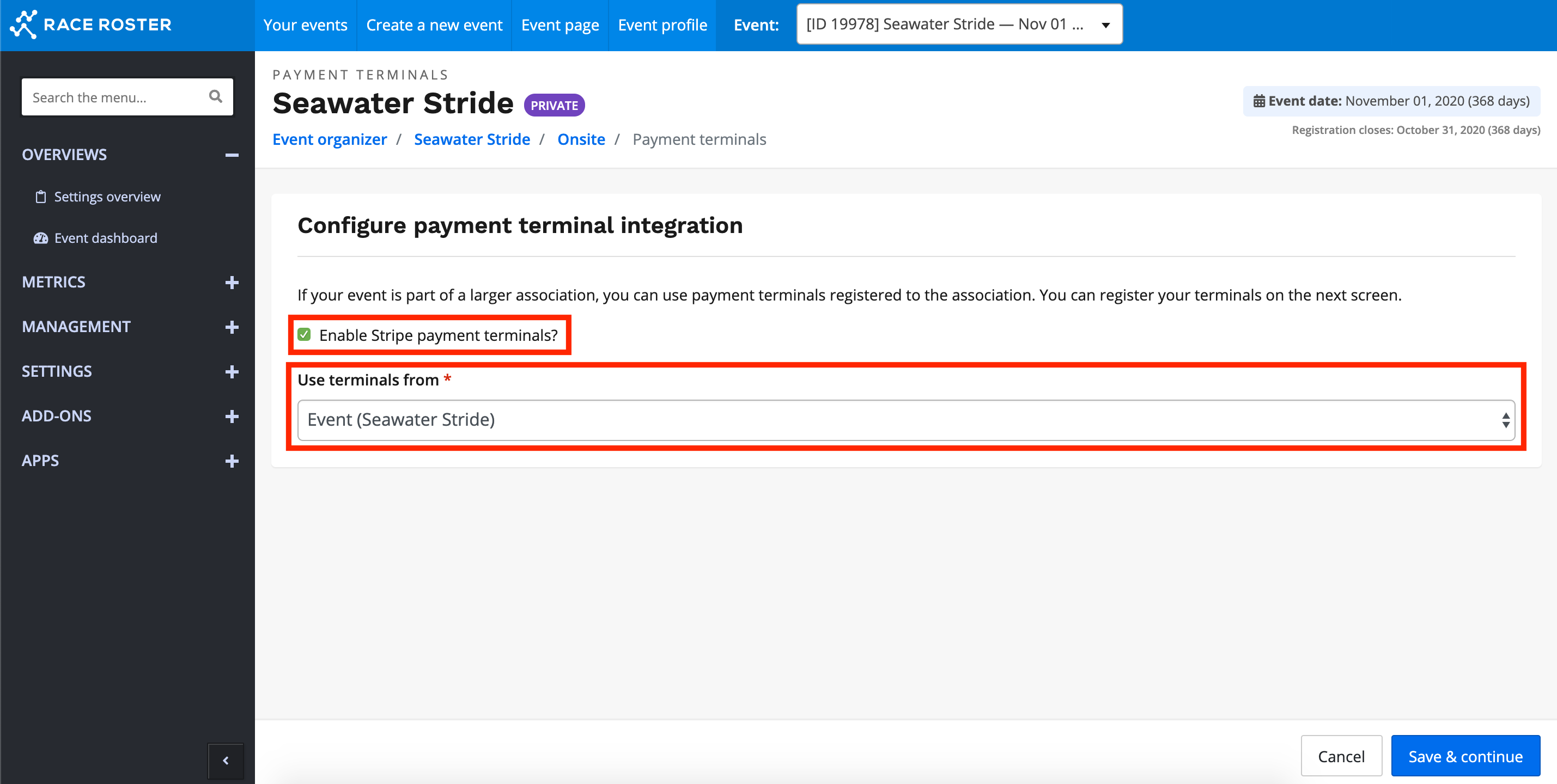 7. Click + Add Payment Pad to start the Payment Pad creation process.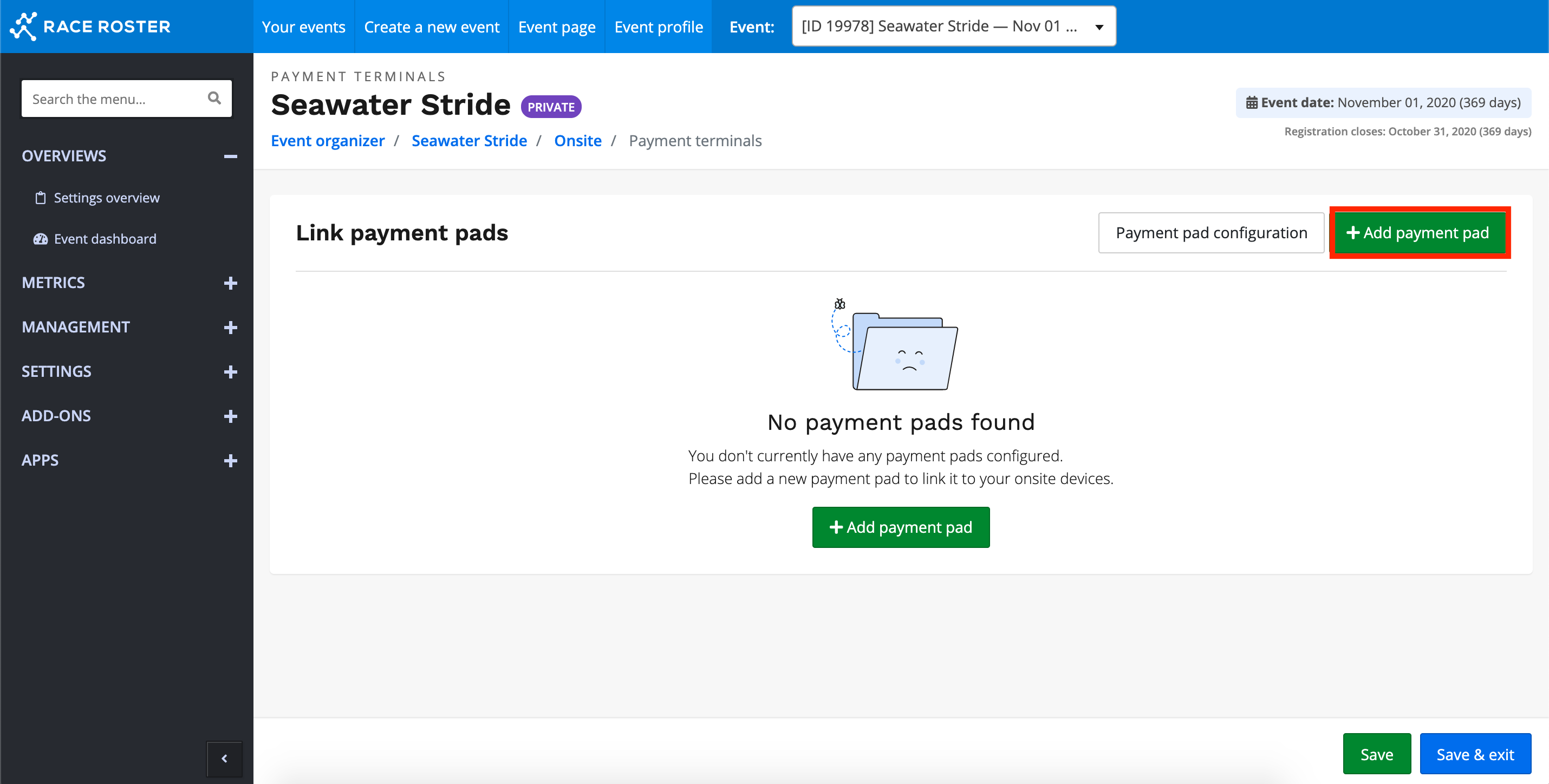 8. Before you can proceed your pay pad must be connected to the internet via wifi. If you are already connected to the wifi continue to the next step. To update or change the wifi connection on the pay pad, press 09434 and continue with the instructions on the pay pad to complete the wifi set-up.
9. To link a payment pad, you will need a unique registration code by pressing 07139 on the pay pad. Enter this unique code in the first text field of Link a new payment pad.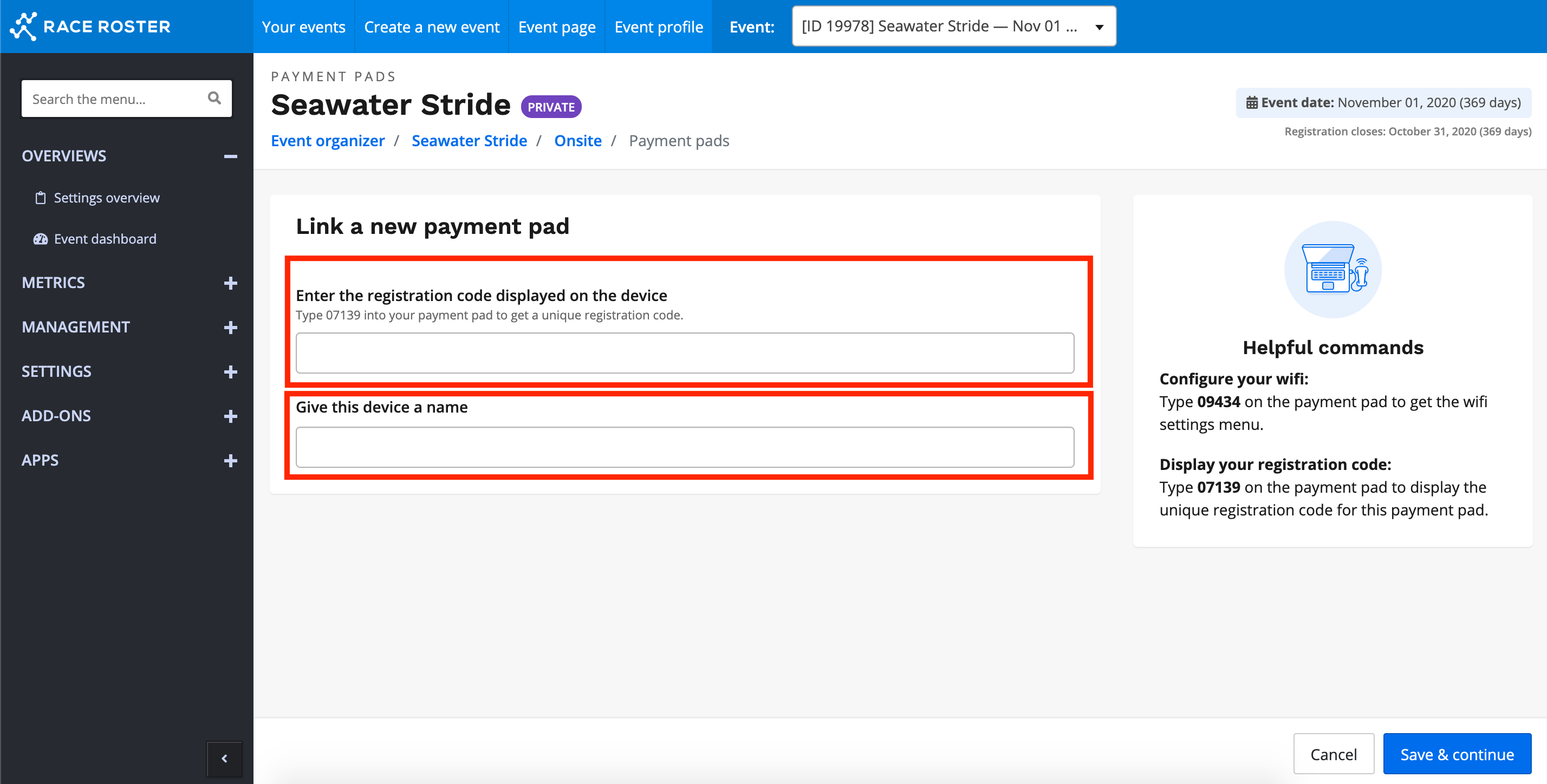 10. After you have entered a unique code you will then be required to name the payment pad. This name will appear beside the pay pad's serial number on the next page (the serial number can also be found on the back of the hardware).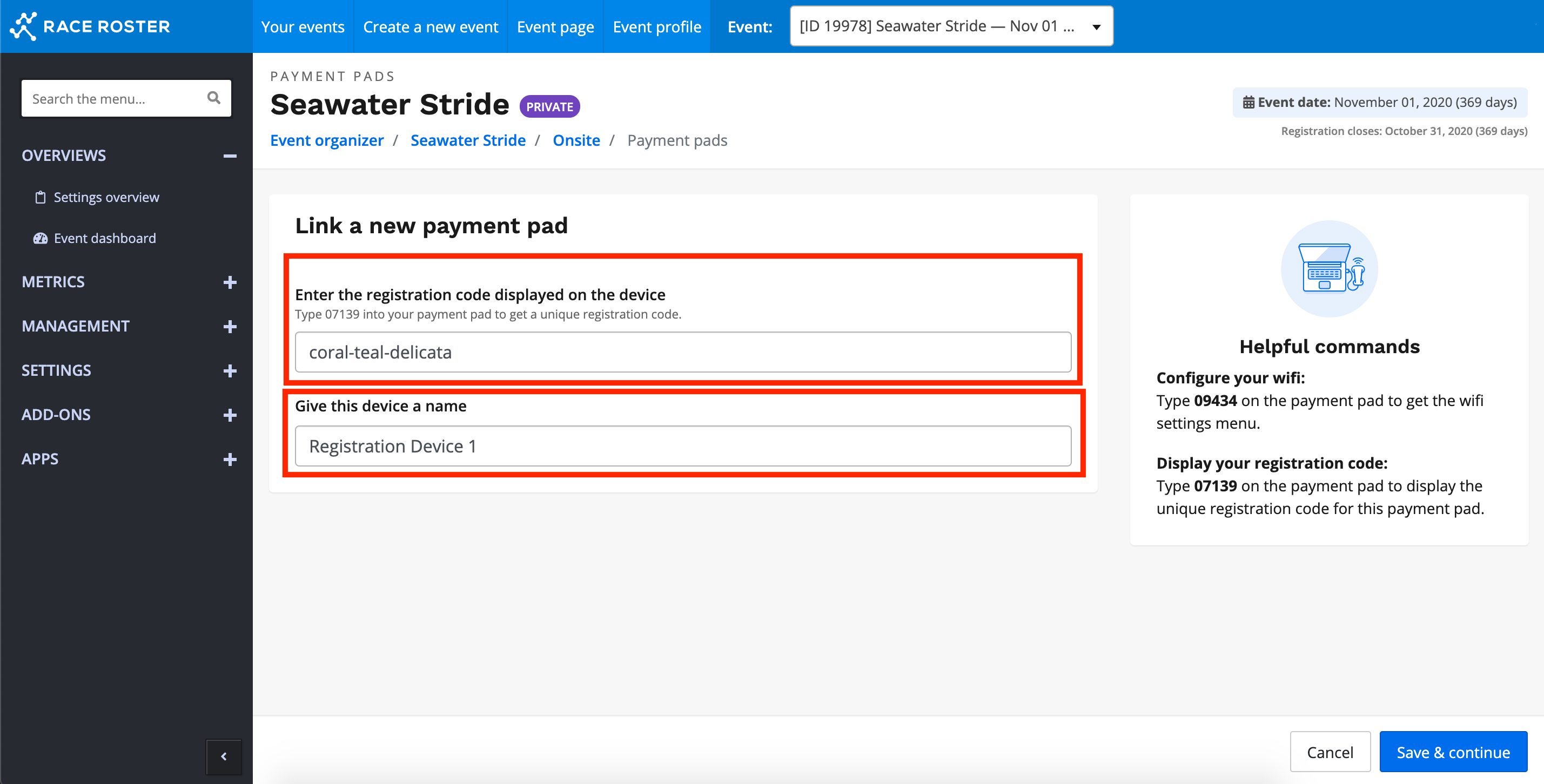 11. Once you have named your payment pad you will then need to associate it to a device. Note that each payment terminal can only be used with a single device. If device is not connected to a payment pad, there will be no option to swipe, tap, or use your card.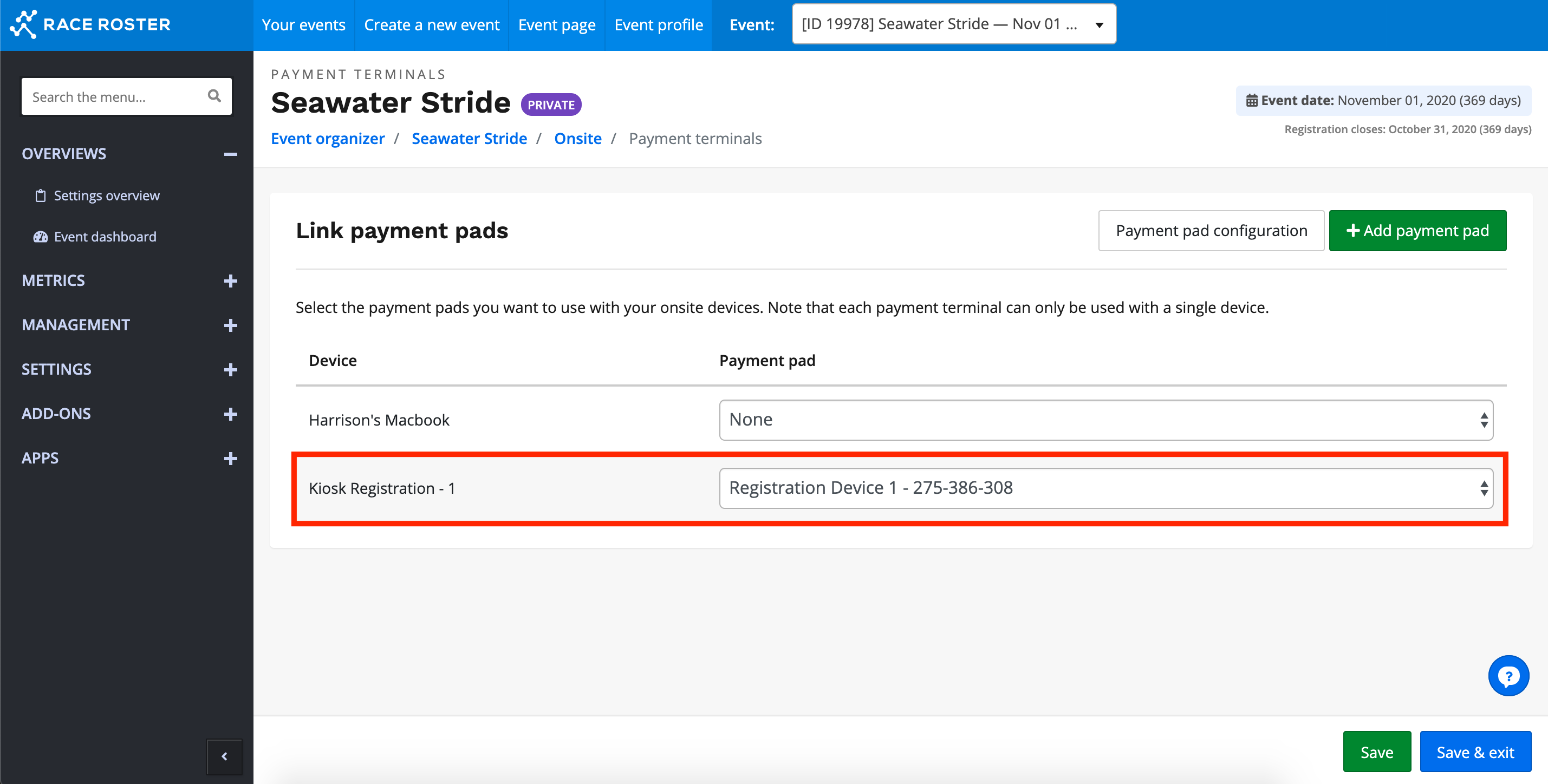 For instructions on how to set-up onsite devices click here. For further information on Pay Pads and Stripe Terminals click here.