The Participant Store allows registrants to purchase products that they did not purchase during registration.
1. Go to your event dashboard
2. Navigate to the left and click Settings Overview
3. Scroll down to the More add-ons section and click add on the Store feature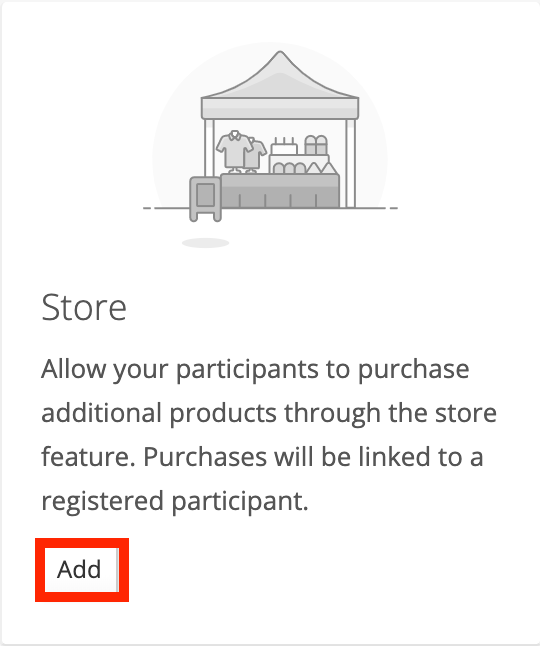 4. Once the Participant Store has been added you will be presented with two settings: Store Settings, and Store Promo Codes.
Store Settings:
Store settings allow the user to select when their store should close to the public, and to select which products you want to sell in the participant store. Check off each product that you wish to make available for sale.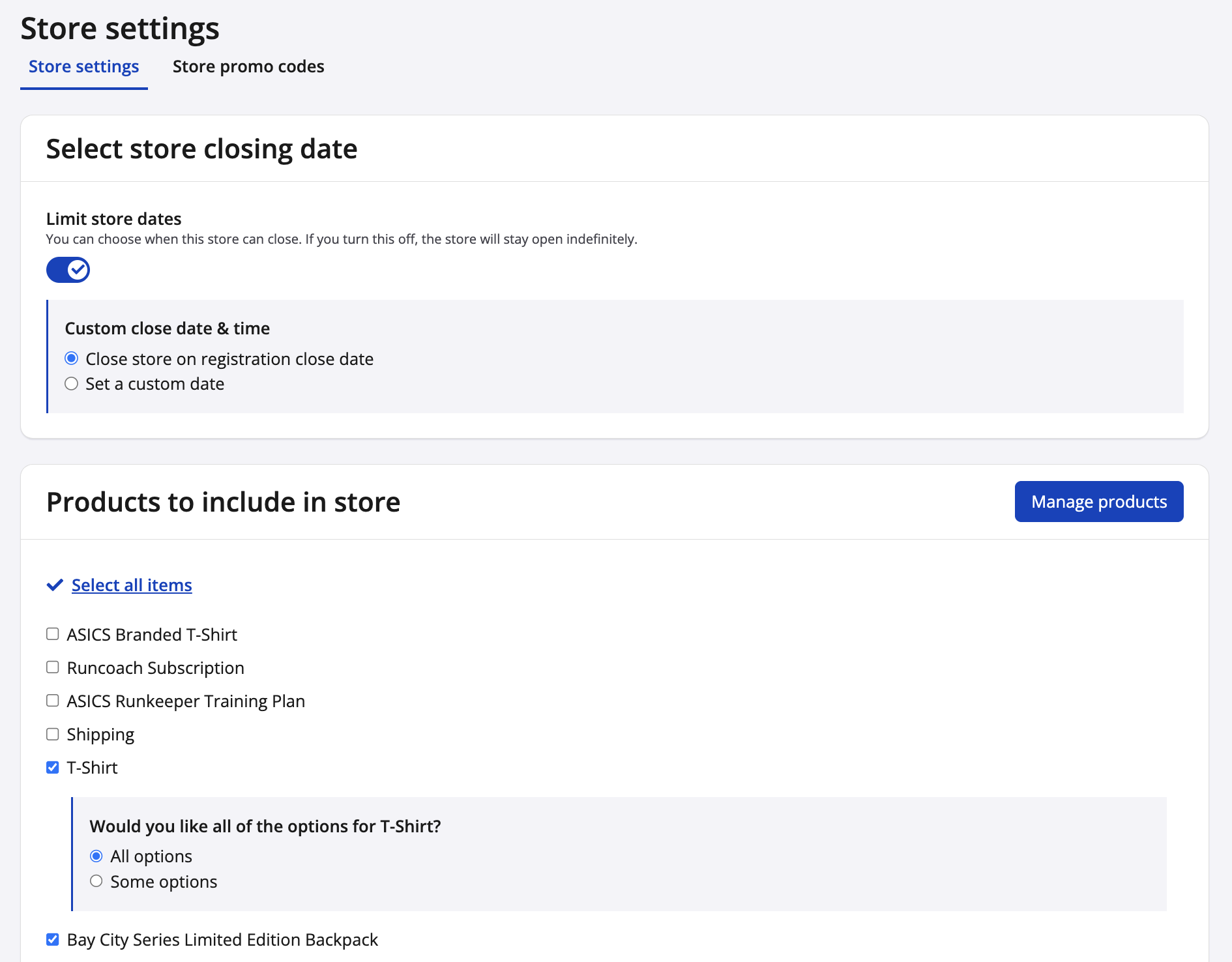 Store Promo Codes:
You have the ability to offer discounts by creating Promo Codes for the Participant Store. In order to create a promo code click Create Promo Code. You will then be prompted to create the code.

In order to create the code, you will have to fill out the following:

Code Name: You have the option of typing in your own promo code or using the random code button to generate one. Promo codes can only consist of numbers and letters.

Apply code to: You can apply the promo code to a single product or to the cart total.

Discount type: Select if you want the discount to be a percentage of a flat fee.

Discount amount: Enter the discount amount i.e. 25, 50, 100.

Redemption limit: Set the number of times a code can be used.