Creating a Thank you message is a great way to share information about the event on the "Thank You" page after the registrant has completed a transaction. By following the steps below, you can create a customizable Thank you message and promoter message for your event.
Step 1 - Adding the feature to your event
1. Log in to your dashboard
2. Navigate to the left-hand side and click Settings Overview
3. Scroll down to the Add-ons section and click "add" for the Thank you settings add-on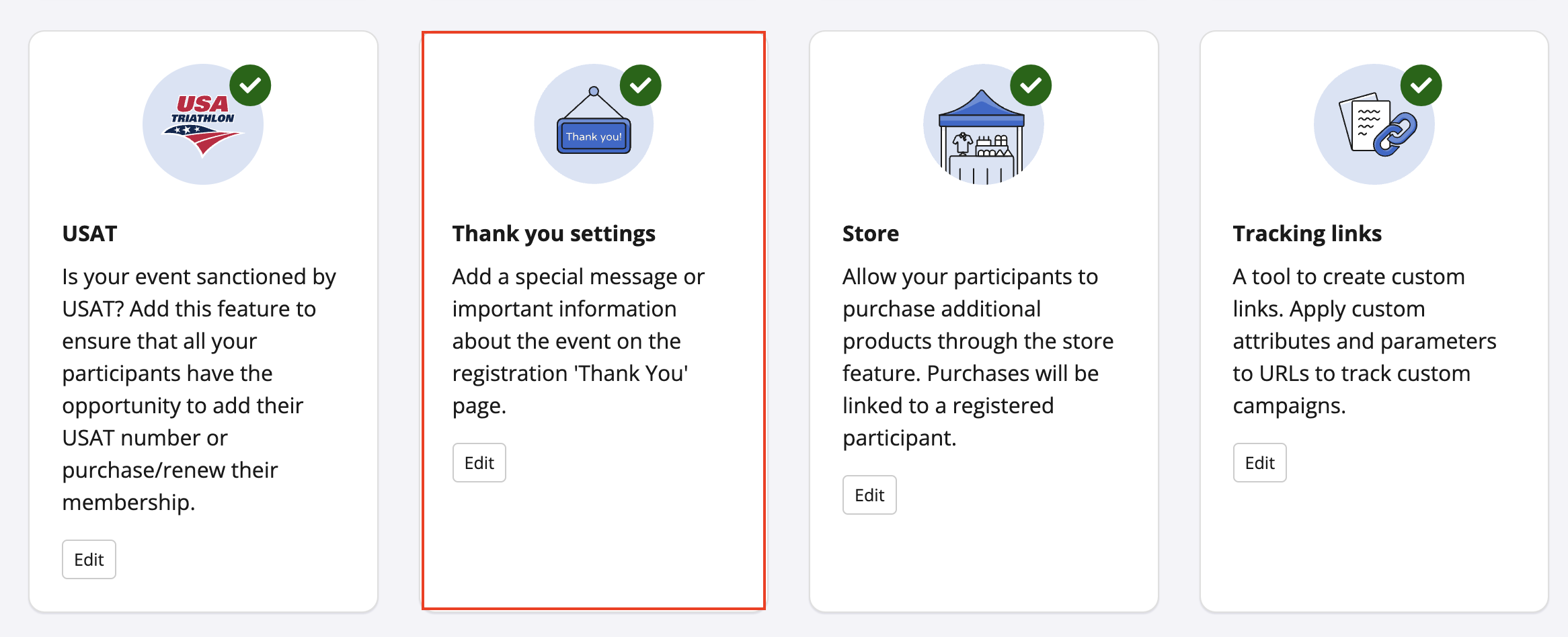 4. Once the Thank you settings feature has been added you will be to create two different messages:
Thank you message: Your thank you message will appear at the end of the transaction for your participants to see. In this message, you can add additional event information, other significant details, etc.
Promoter: The promoter section allows you to customize your event's social marketing message and content.
*Please note you will have to have Referral Settings turned on in order to have the Promoter Section enabled
Step 2 - Create message
To create a Thank you message, use the text editor which will allow you to add/edit text, images, videos, links, and any other customization.



To create a Promoter message:
1. Create a header for your message in the Section Header field
2. Add content to Section content section with the text editor which will allow you to add/edit text, images, videos, links, merge tags, and any other customization.
3. Compose a default social message that will appear on different social media platforms once shared.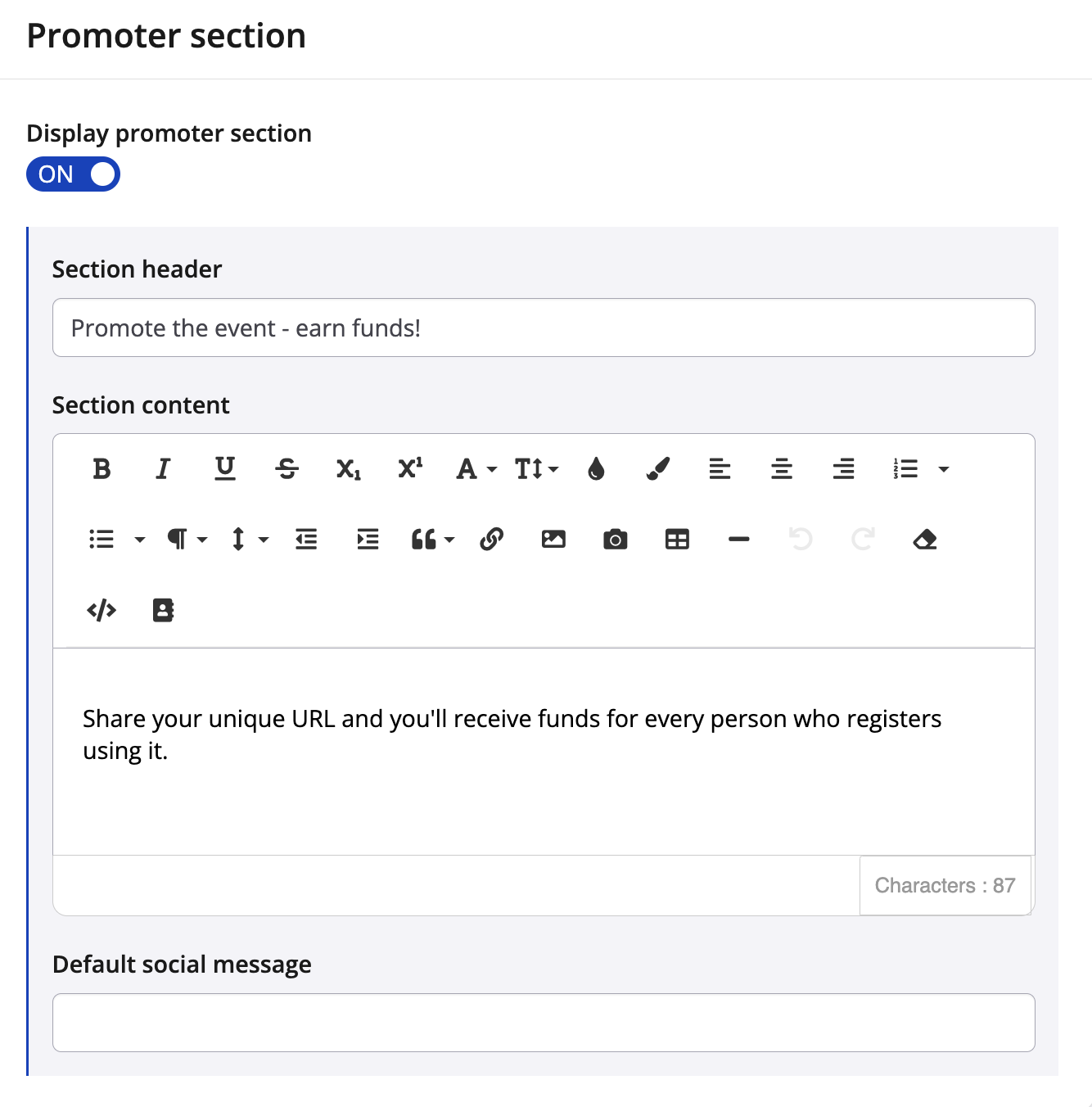 4. Once you have completed and satisfied with your message(s) click save and exit.
If you're looking to create a campaign with our Email Campaign tool, please go to our creating an email campaign article.