1. Go to your event dashboard
2. Navigate to the top of your screen and check that the correct event is showing in the white bar
3. Search Onsite or Registration in the search box on the left-hand menu and click Registration under the Onsite app header. 
*Or alternatively, you can go to the left-hand menu and click 'Apps' > Onsite followed by Registration
4. On the onsite registration page, you will have to through each tab and select what you would like to include or exclude from your onsite registration form.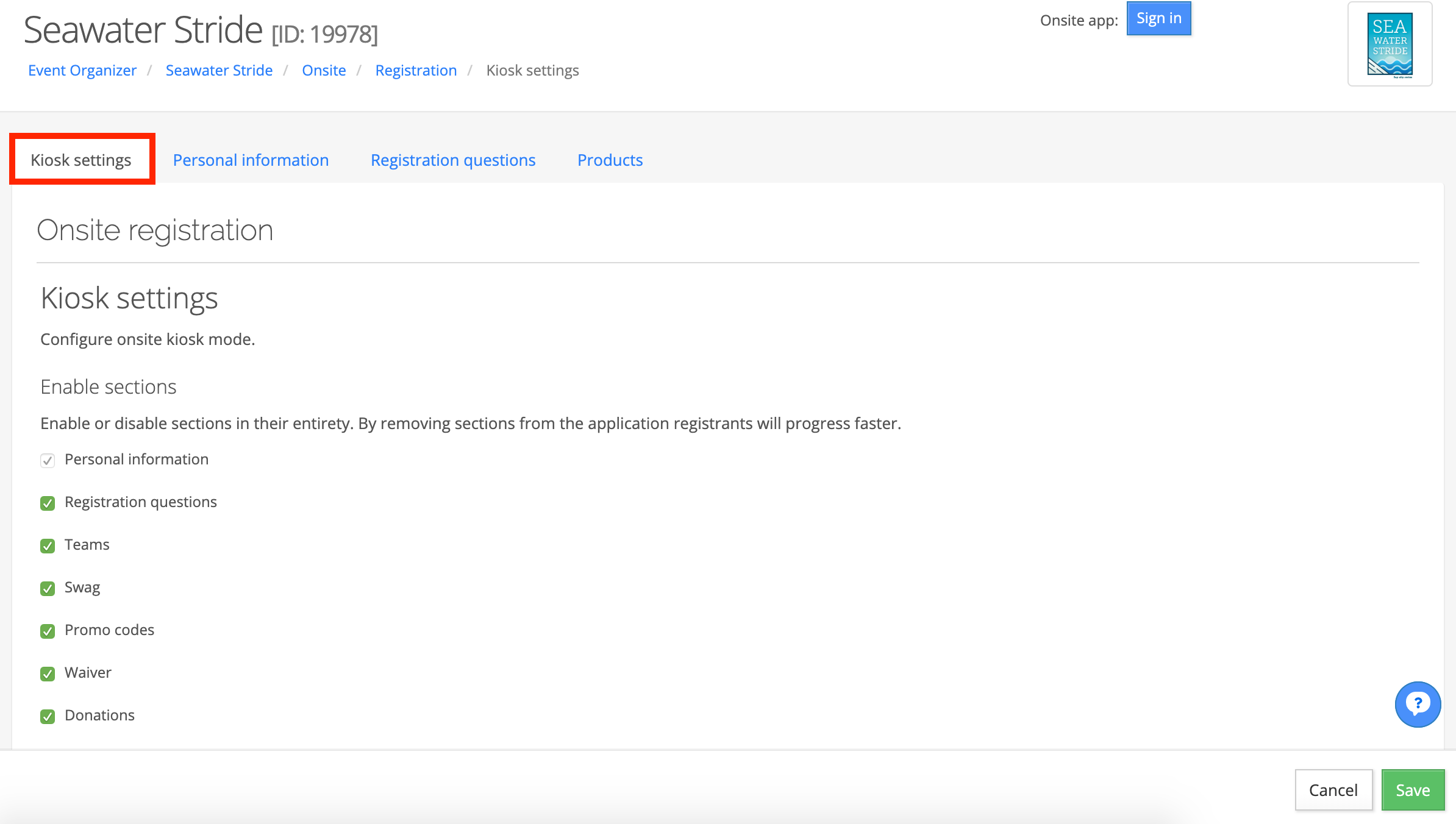 5. Kiosk Settings
Enable sections - This section will allow you to enable/disable full registration form sections
Personal information
Registration questions
Teams
Swag
Promo codes
Waiver
Donations
Payment types - This section allows you to control how a registrant will process payment during onsite registration 
Credit card
Swipe for credit card processing (hardware required)
Cash
Checks
Registration settings - Enable the ability to assign a bib during registration and write a personal thank you message for the final thank you page
Assign bibs after registration
Thank you page message
Application - Enable this feature if you would like to require a volunteer or staff to enter in a pin code whenever a sensitive action is taken (i.e. Registration payment page)
Require volunteer presence for sensitive actions
6. Navigate to the top of the page and select the personal information tab. Scroll through all the personal information options and select if any will be excluded from the onsite registration form and if they will be mandatory or optional questions. Ensure to click save once your selection is finalized.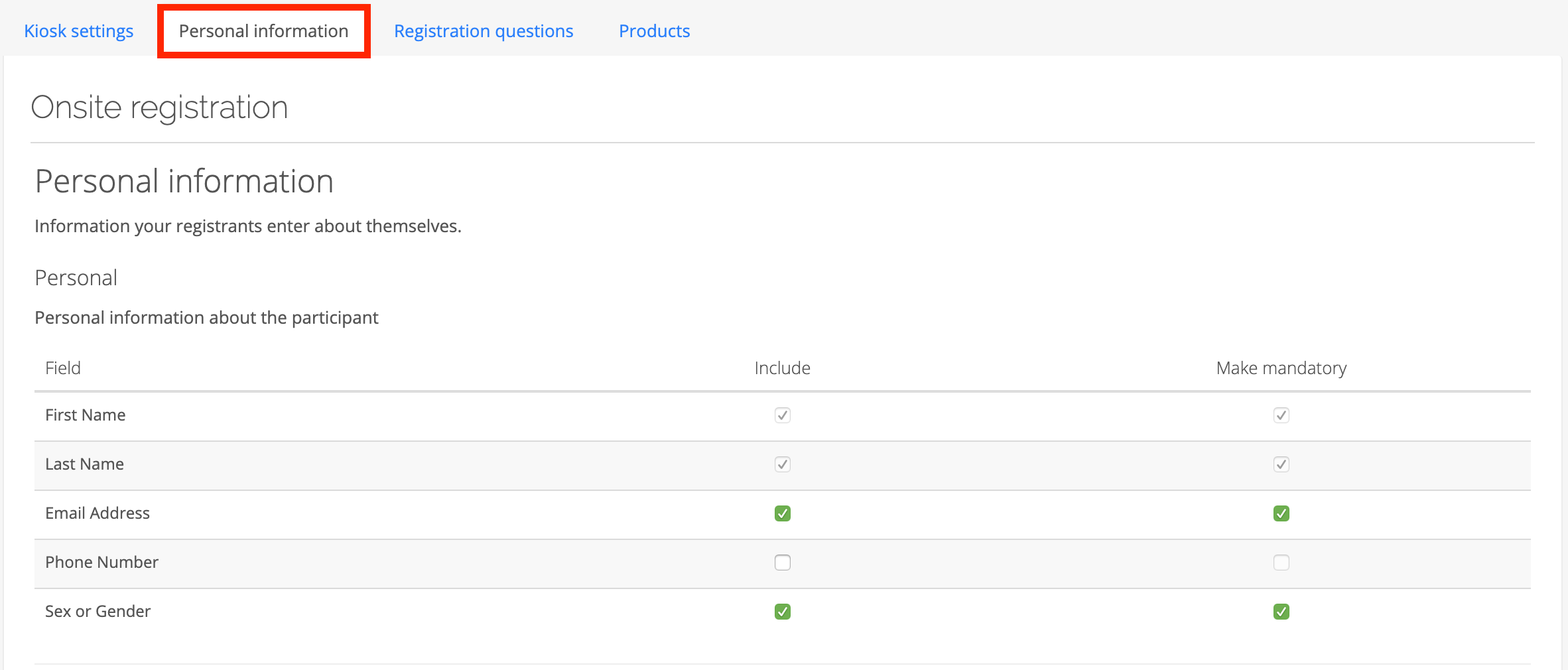 7. Move to the next tab registration questions and select the additional questions you would like to include on the onsite registration form. Ensure to click save once your selection is finalized.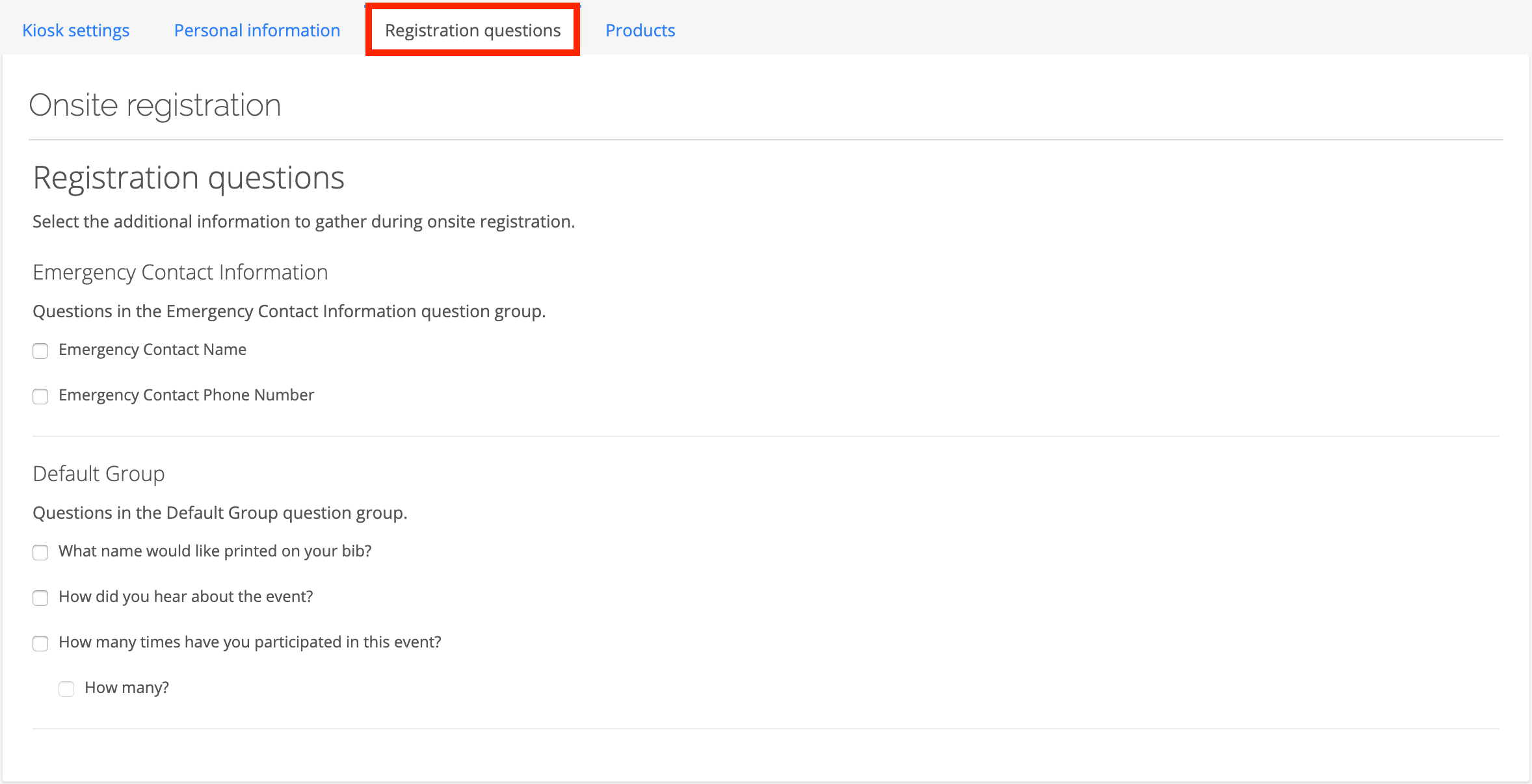 8. Move to the final section, Products to include which products you would like to offer during registration. Ensure to click save once your selection is finalized.