Group discounts are a great way to offer special pricing to groups of participants registering during one transaction. The normal price will appear on the pricing table but a discount will be applied at checkout based on the configurations of your group discount. 
To set up an group discount: 
1. Login to your dashboard as an Event Organizer. 
2. Navigate to the left of your screen to the search box; search and select Group Discounts. You will then be navigated to the Group Discounts page.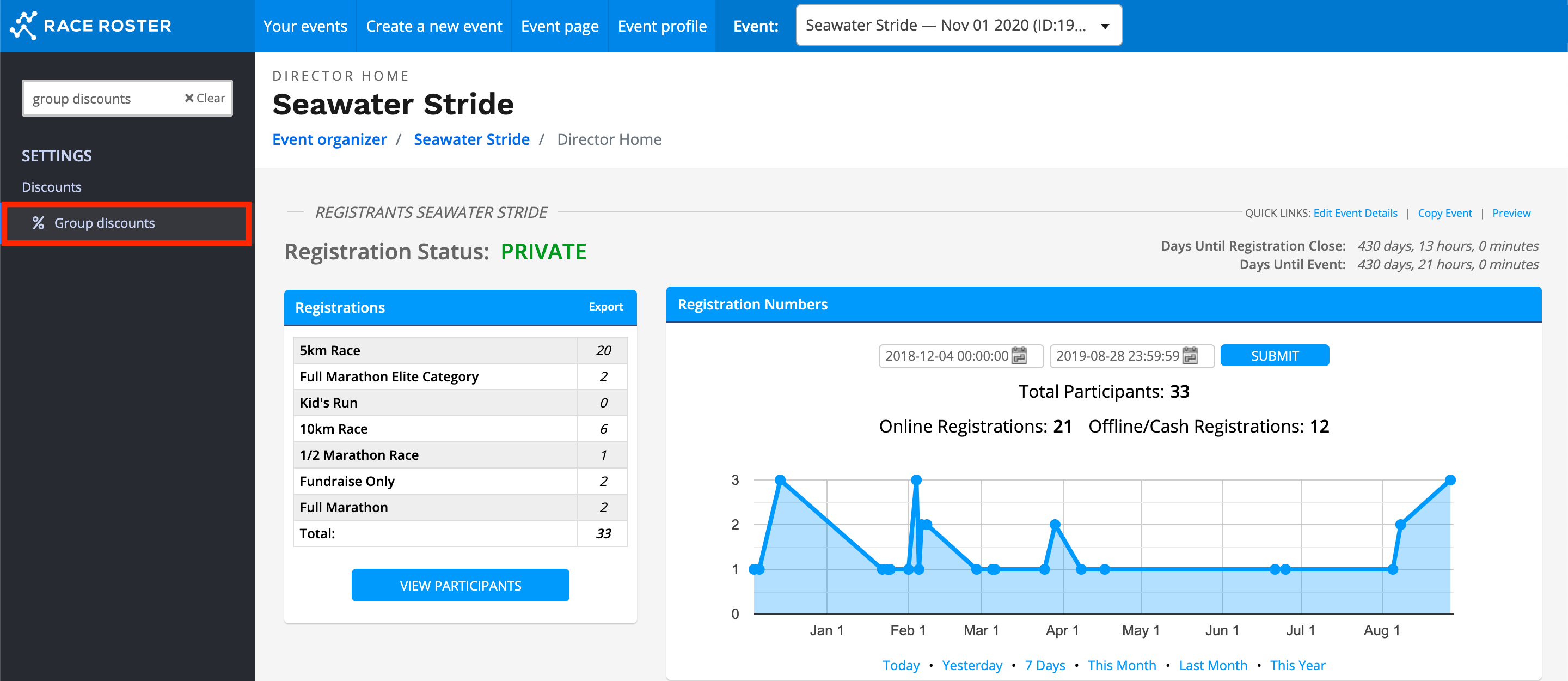 3. Click ADD DISCOUNT 
4. Use the checkbox to indicate if the group discount will be used for one or several sub-events. If the group discount is applicable to all sub-events, leave the checkbox unchecked.
5. Select your Discount Type:
Flat Rate: a dollar amount off of the price 
Percentage Rate: a percentage off the sub-event price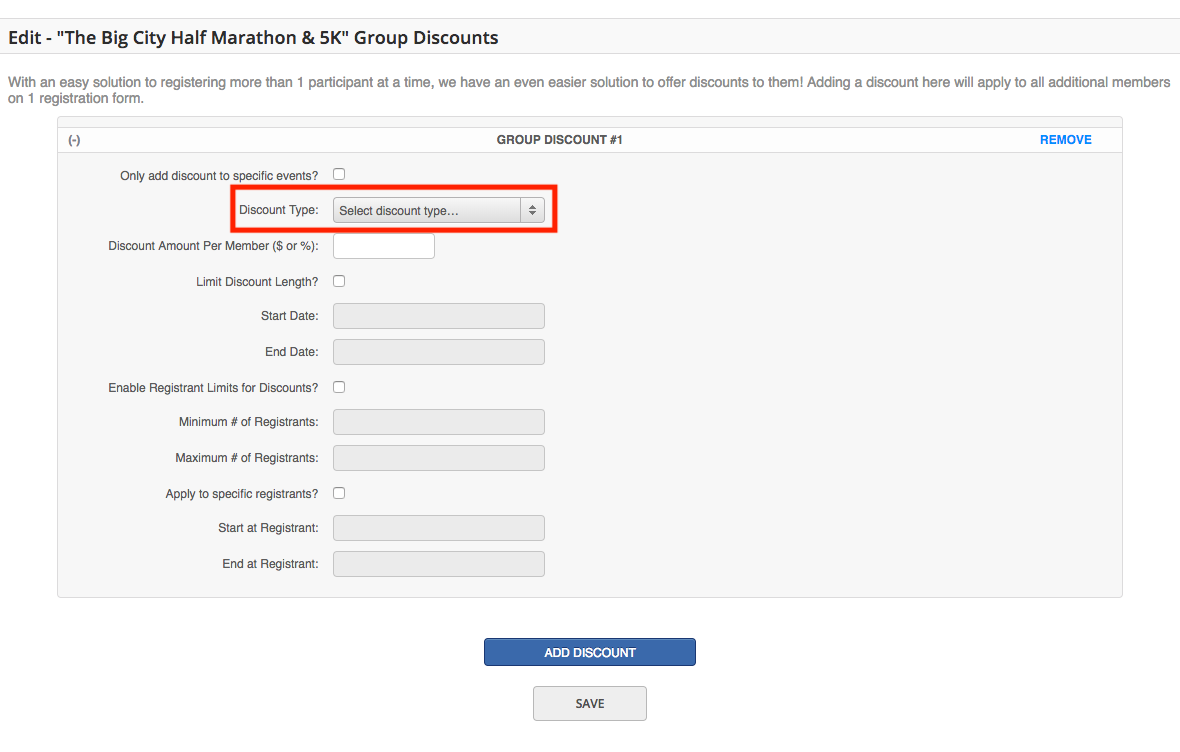 6. Add the discount amount (percentage or set) in the box provided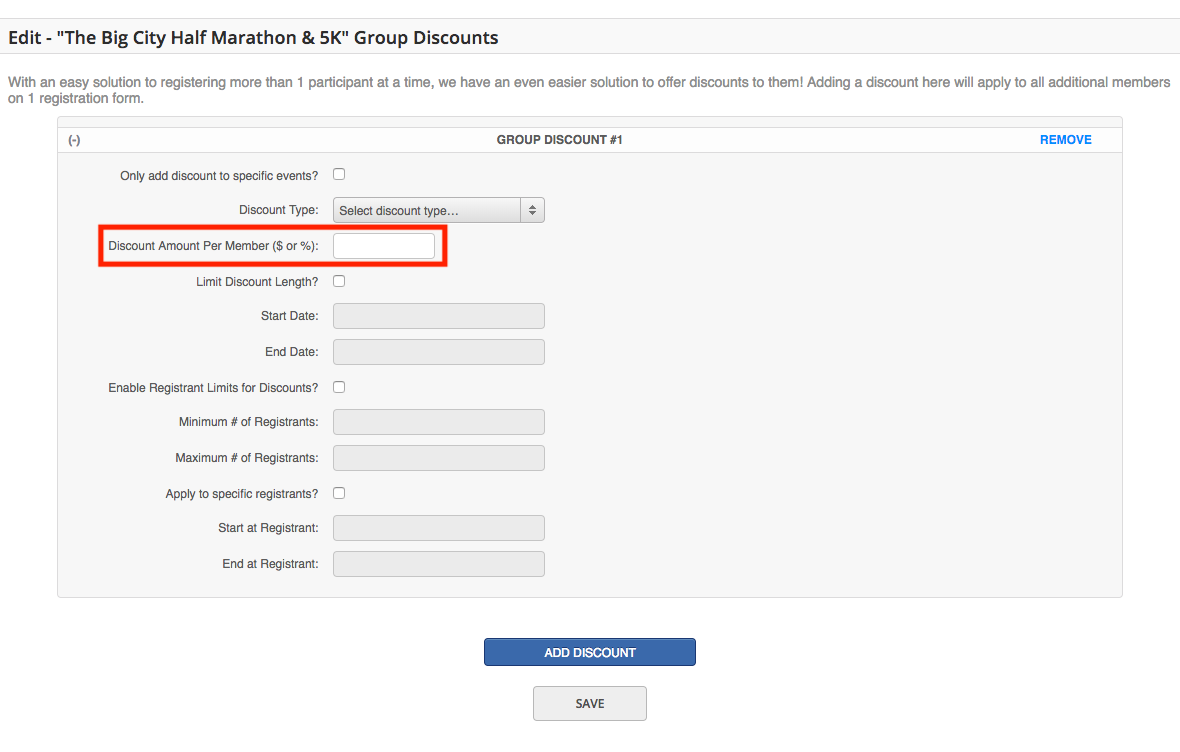 7. Set Date Limits? (optional)- Set a start and end date of when you would like the discount to run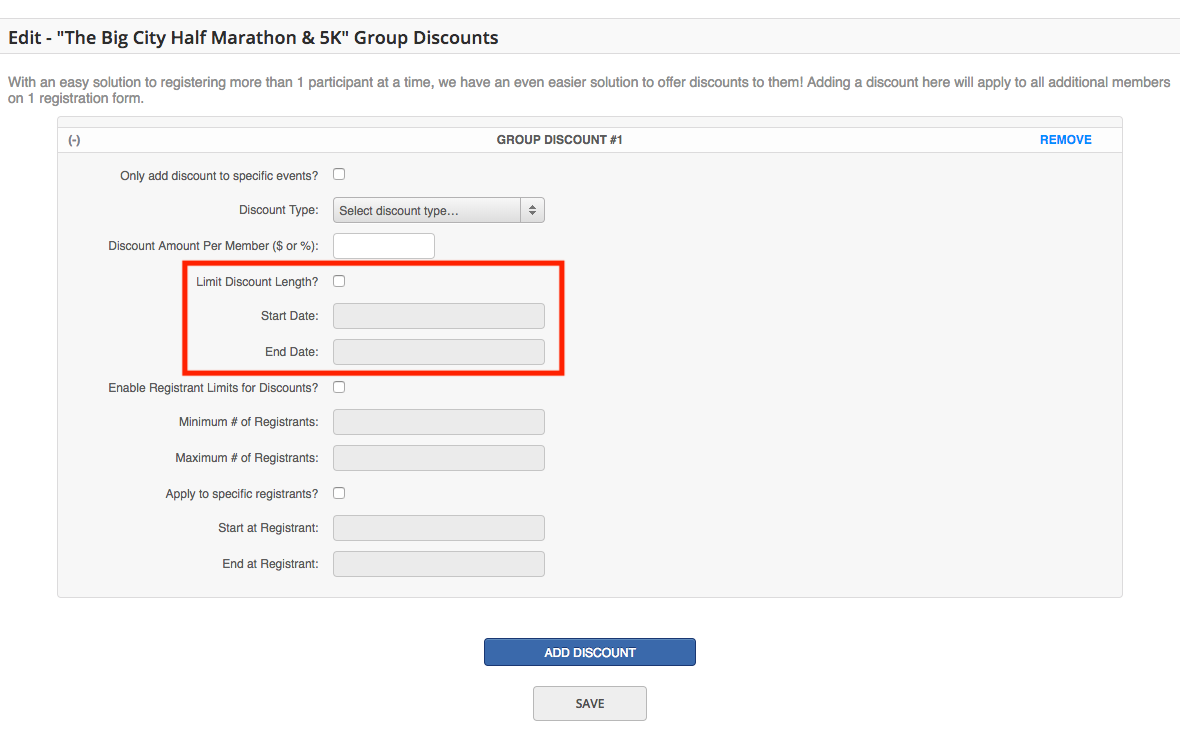 8. Enable Registrant Limits for Discounts (optional) - this feature will allow you to limit the number of people in the transaction who will receive the discount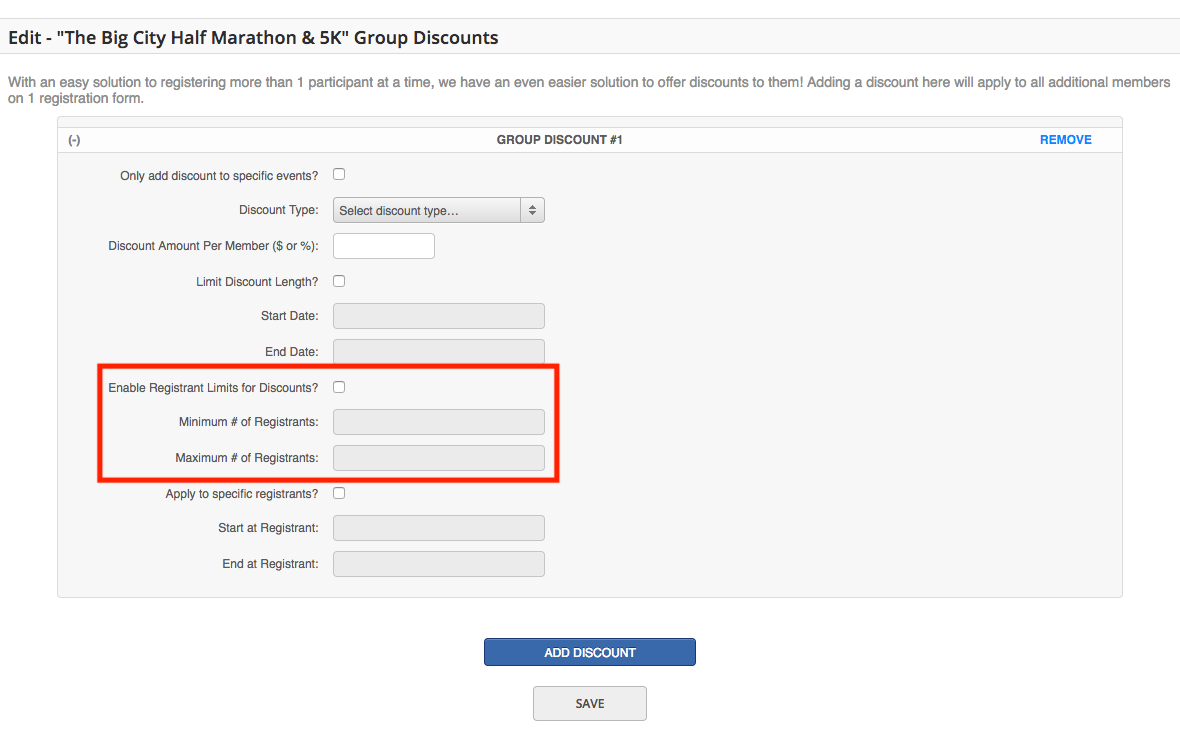 9. Apply to specific participants (optional) - this feature will allow you to indicate which individuals in one transaction the discount is applied to.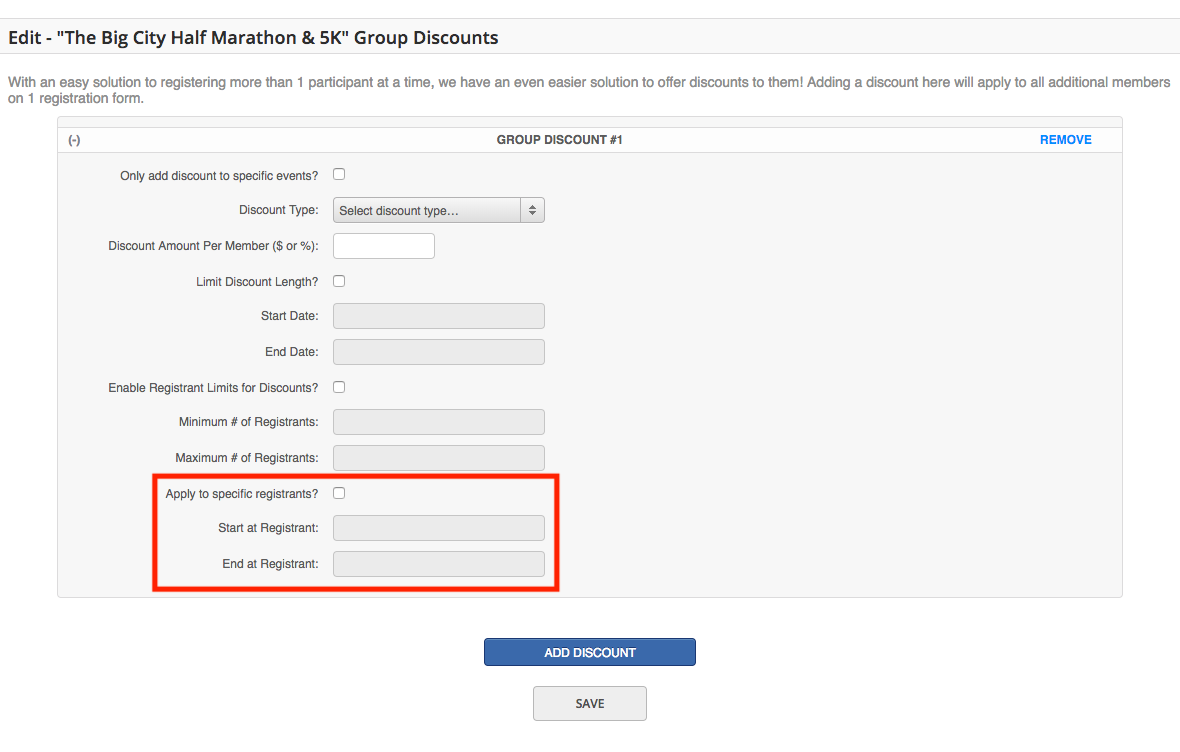 10. Click Add Discount if you would like to add additional discounts - ex. if there are price increases and you are offering a set amount off you may want to add an additional discount with 2 separate date ranges