Once you have created your campaign email you will be able to preview it by sending a test email. To send a test email:
2. Navigate to step 7. Review in the campaign creation process
3. Scroll down to the Send test email section. Enter the email you would like to send the test email to and click Send test email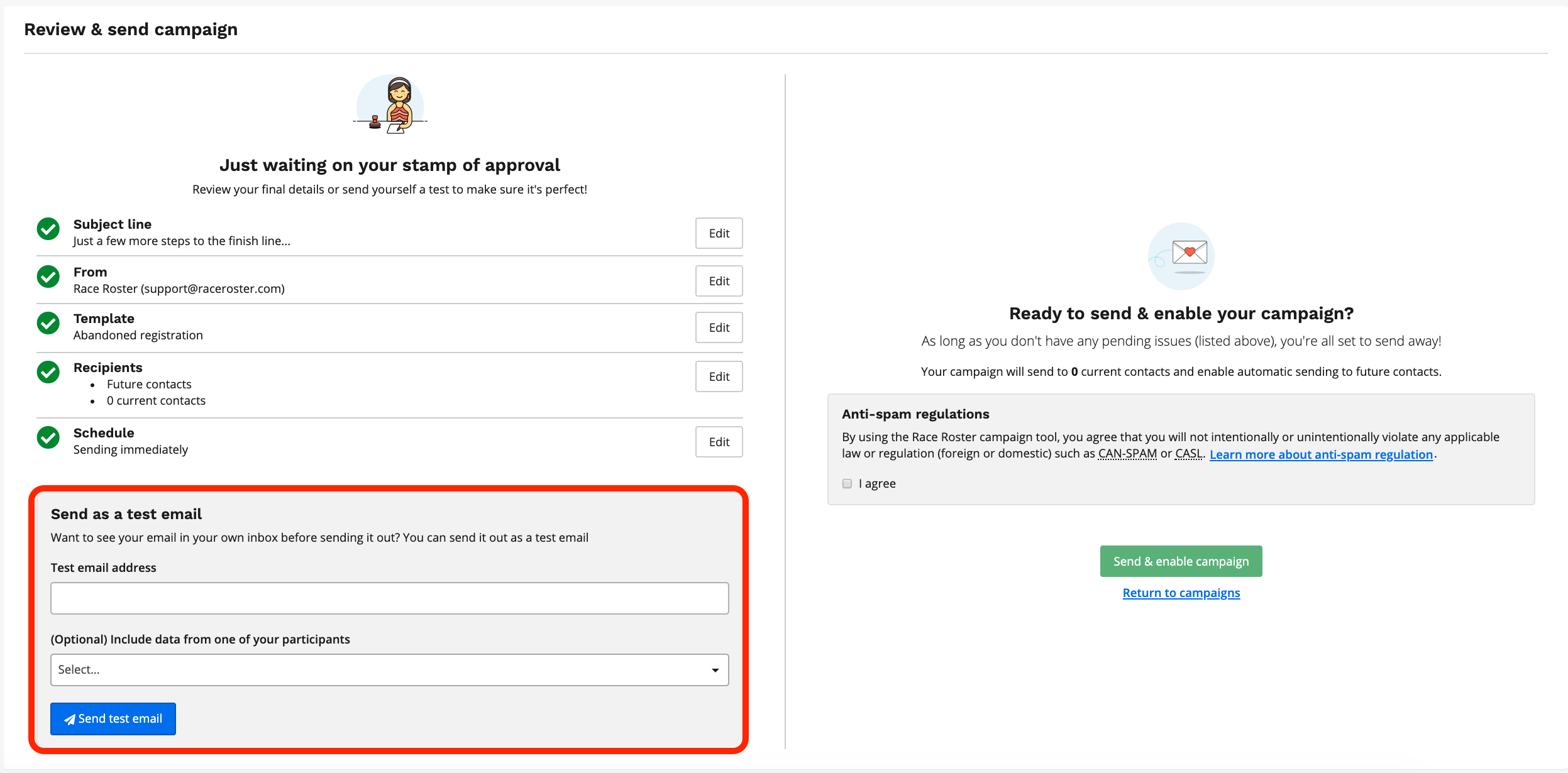 4. If your recipients include current contacts, you can include data from one of your participants to see what your campaign will look like with actual data.

NOTE: The send test email button will only appear once the template AND sender have been verified