NOTE: This tool takes into account pledges (donations made to an individual's pledge page), it does not include general donations.
1. Login to your event dashboard
2. Navigate to the left of your screen to the search box; search and select Fundraiser List (BETA)
3. Click Fundraiser List (BETA)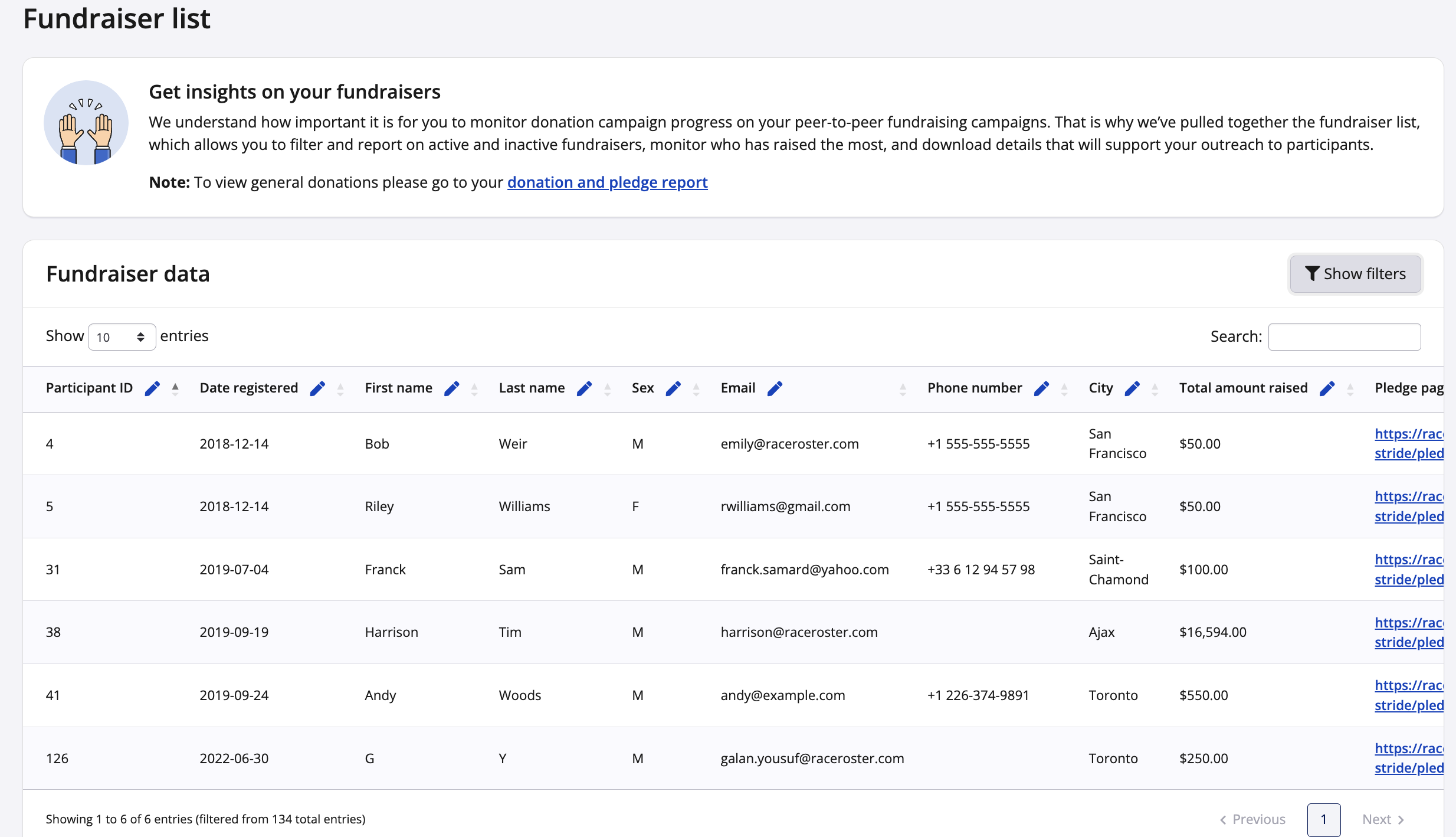 4. To begin to filter the results, navigate to the right and click the show filters button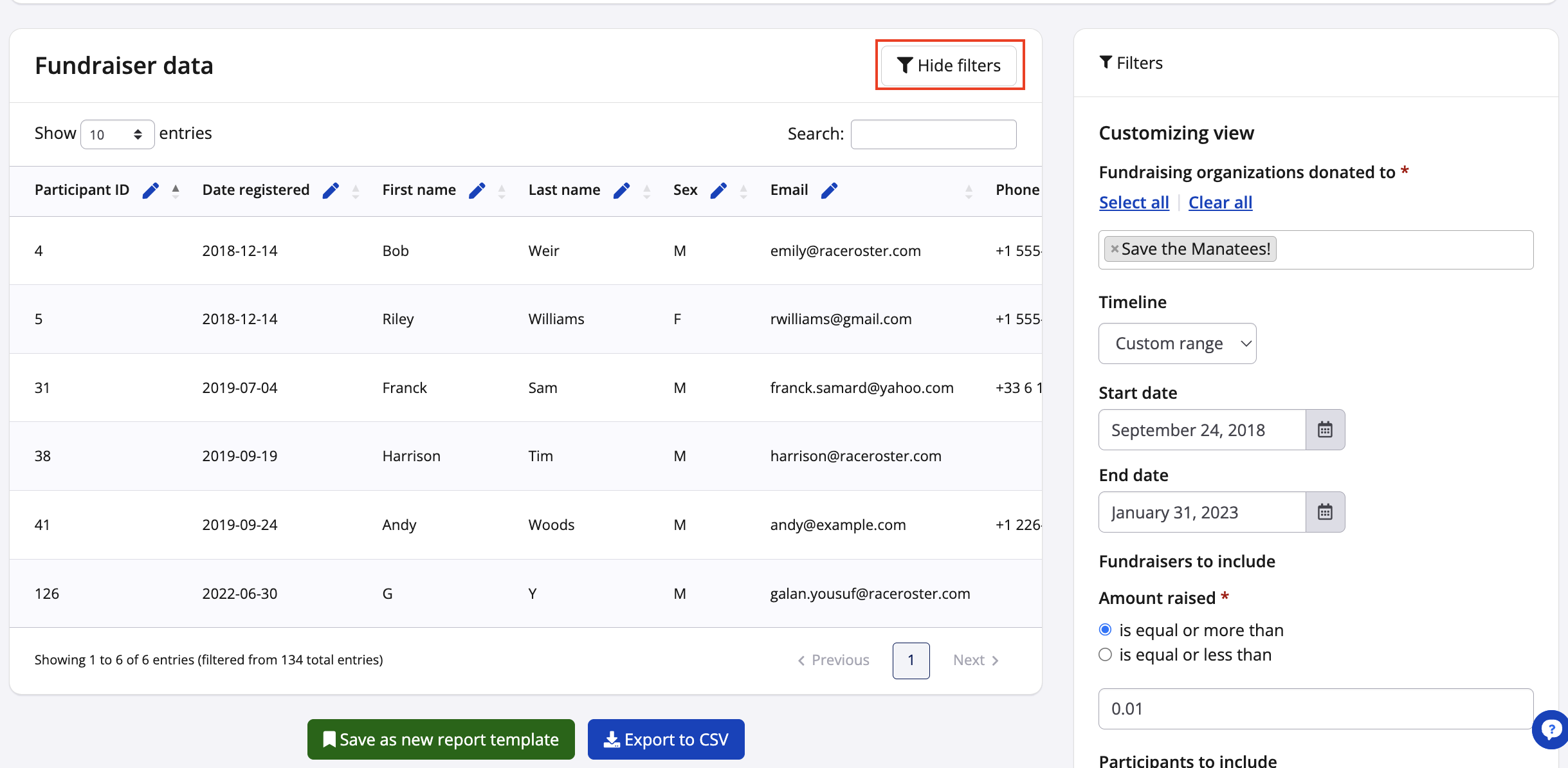 5. Set up your customized view by selecting
Customized view

Charities to include in your report (if applicable)
Timeline (e.g. today, yesterday, last 7 days, etc.)
Start date and end date (if applicable)
Fundraisers to include (i.e. inactive vs active fundraisers)

Fundraiser data

Participant information (e.g. first name, last name, birthday, etc.)
Contact information
Fundraiser information (e.g. total amount raised, pledge page URL, pledge goal, etc.)
6. Click view results
Need to export your data?
Once you click view results scroll to bottom and select save as new report template or export
Save as new report template will save all of your customized filters and you can name your report for easy access
Click Export to CSV to save your fundraisers' list in an excel file

If you would like to know how to filter a list of inactive fundraisers, please watch the video below: