Fundraising organizations can reduce the burden of processing fees by capitalizing on the generosity of their donors. Our Donor Top Up tool gives donors the choice to increase their donation to cover the fees typically absorbed by the organization.
Using the donor feature:
1. Donor selects the type of donation they will process:
In registration donation
Peer-to-peer donation
General donation
2. Donor selects how much they would like to donate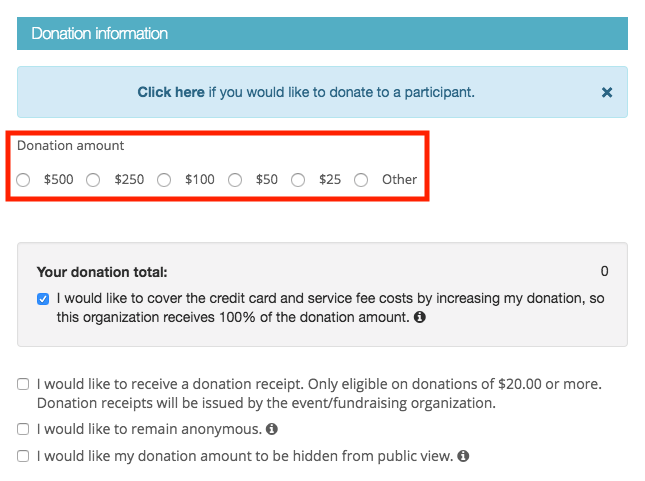 3. Donor will be provided the total of their donation plus credit card and service fees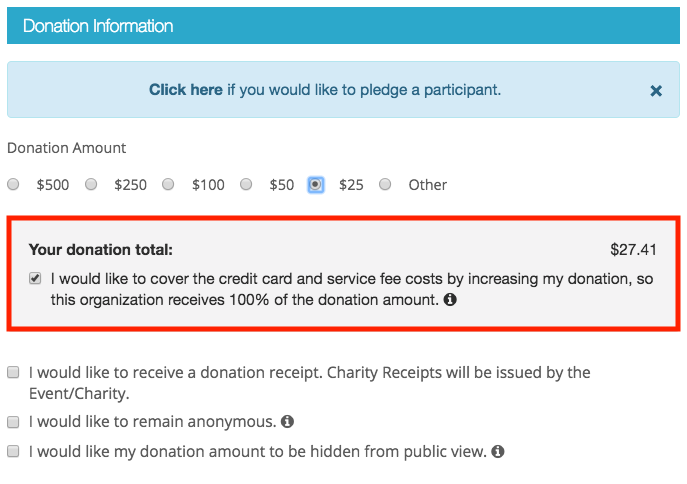 4. Donor can select to increase their donation to offset the credit card and service fees and their total will update with those fees included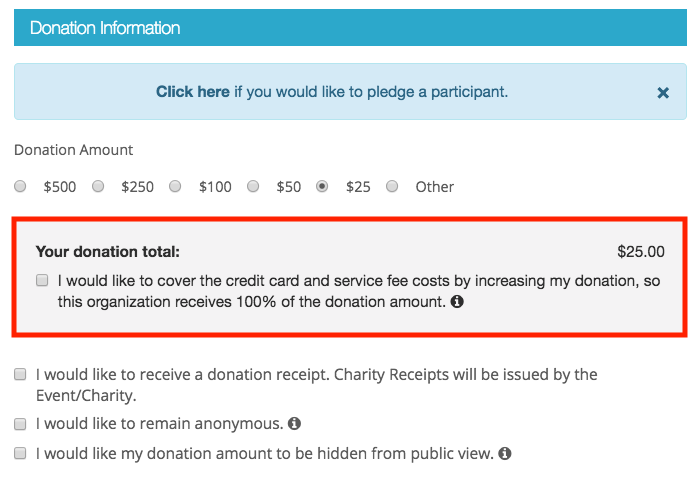 5. Donor will then proceed to the billing section and complete the donation transaction
Note: For tax receipting, the donor is eligible for the full amount as they have simply increased their donation amount to support your fundraising expenses.