Create a product
1. Login to your dashboard as an Event Organizer.
2. Navigate to the left of your screen and select Settings and Products.

Or alternatively, you can search Products in our search tool.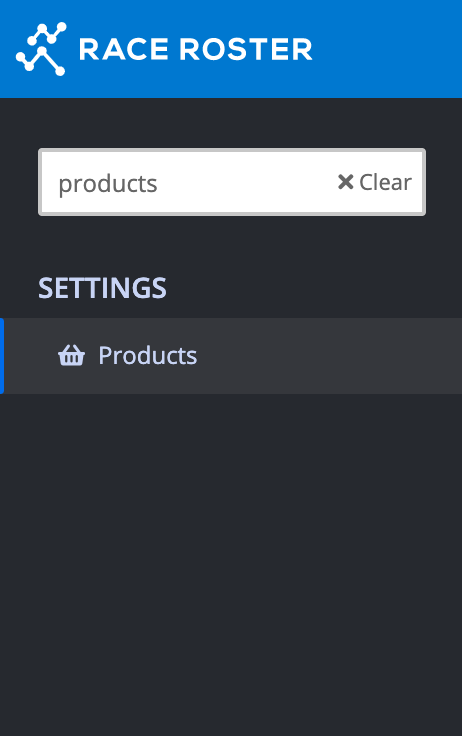 3. You will be prompted to create a product (i.e. shirts, towels, water bottles, etc.)

4. Enter the product information and click save and continue
Name of product
Select if the product will have options (i.e. sizes) or no options (i.e. hat, water bottle, etc.)
Description (optional)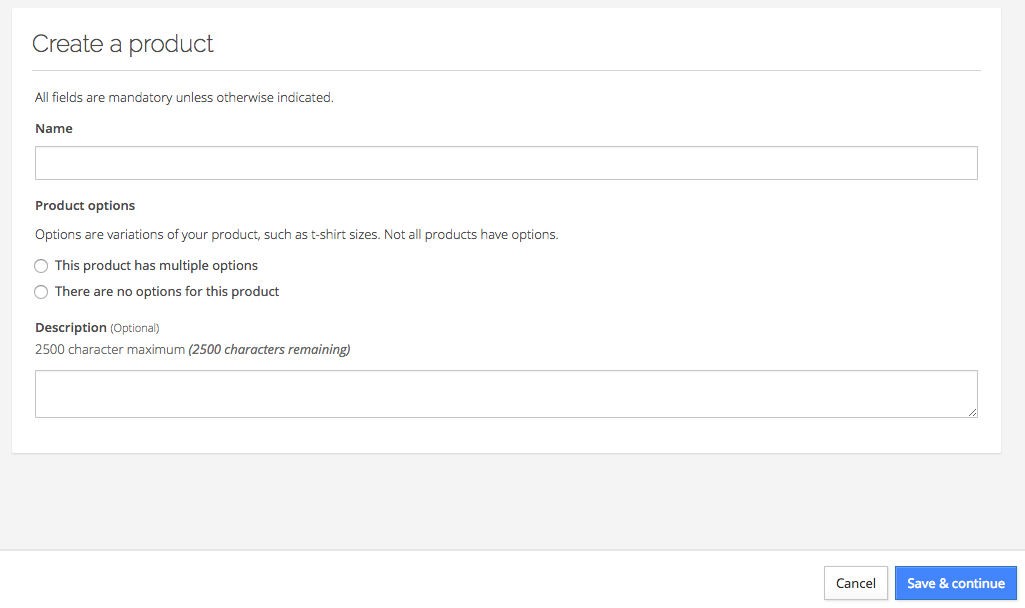 Adding Options
1. Click Add option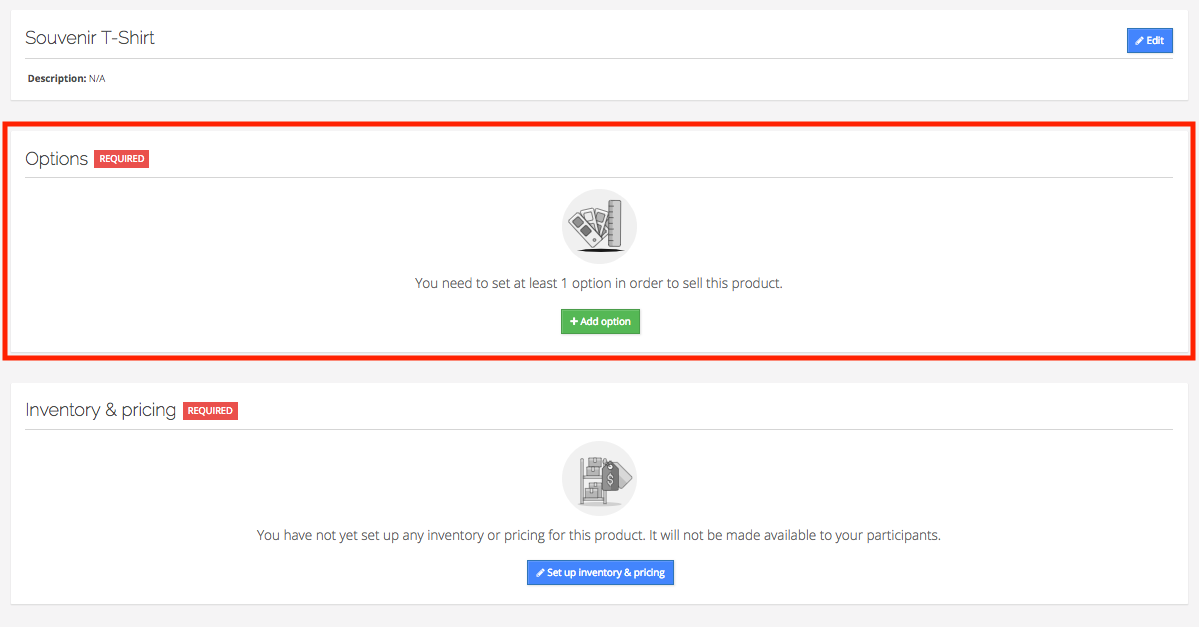 2. Add options by entering the title of the option in the field and clicking Add another option to keep adding. Click save and exit once complete.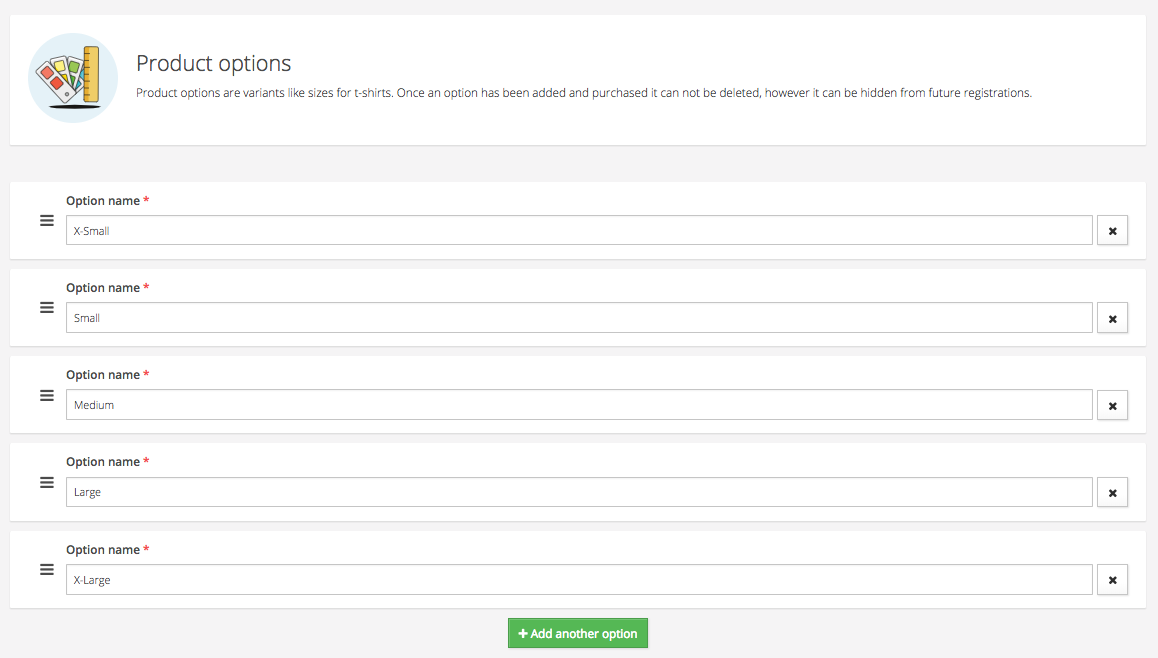 Inventory and pricing
1. On the product summary page, scroll down and click inventory and pricing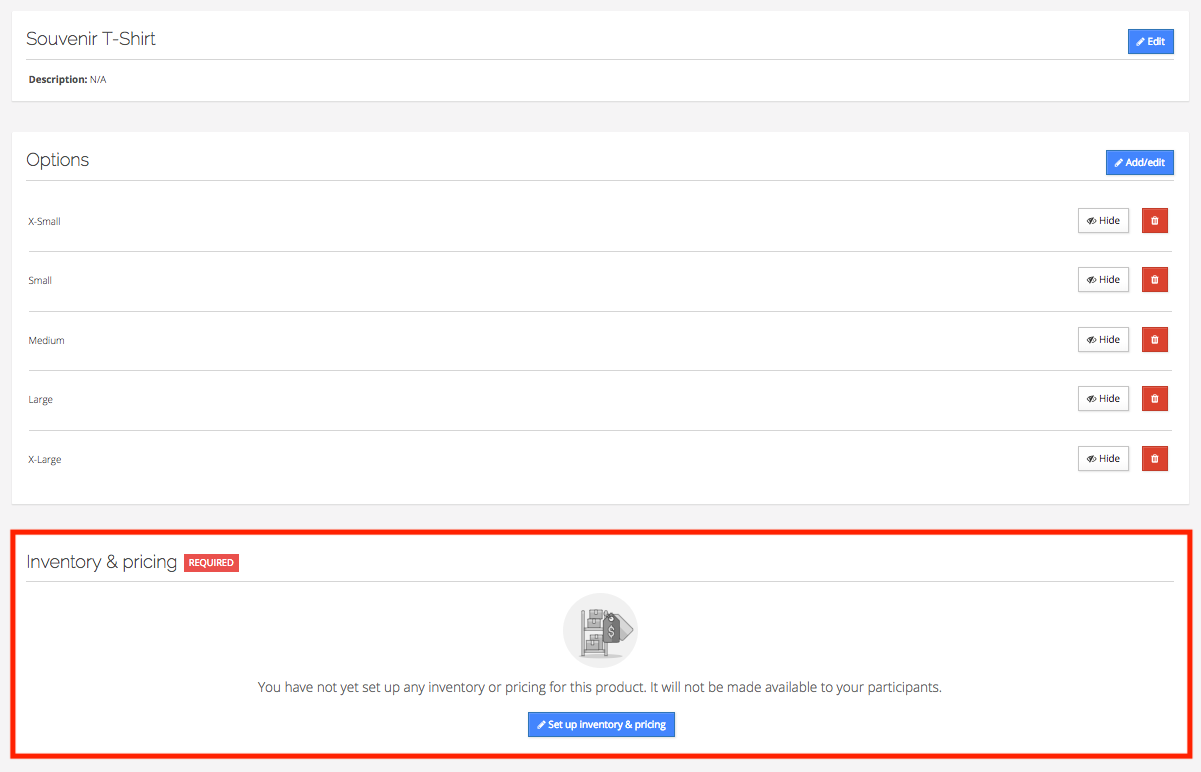 2. Select if you will be giving this product away for free, sell the product, or give some for free and sell the rest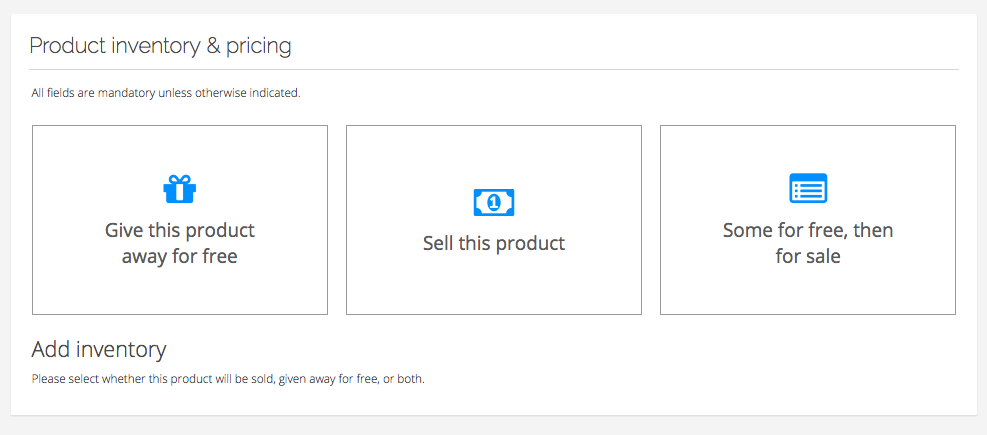 *Once you select one of the options above, you will be able to set your limits.
3. Select the display options
Show sold-out options will display the full list of product options but indicate when an option is sold out instead of removing the option altogether.
Show quantity remaining for options will display the number of inventory left for each option available

Additional configurations
1. Back on the product summary page, scroll down and review the registration settings
2. Each section can be revised by clicking edit
Sub-event availability restriction: Determine if the product is available during registration for all sub-events or specific sub-events
Mandatory selection during registration: Determine if the product is mandatory during registration
Multiple quantities: Indicate if an individual can select to purchase more than 1 item (if applicable)
Adding Product Images
1. On the product summary page, scroll down to the photos section and click add photo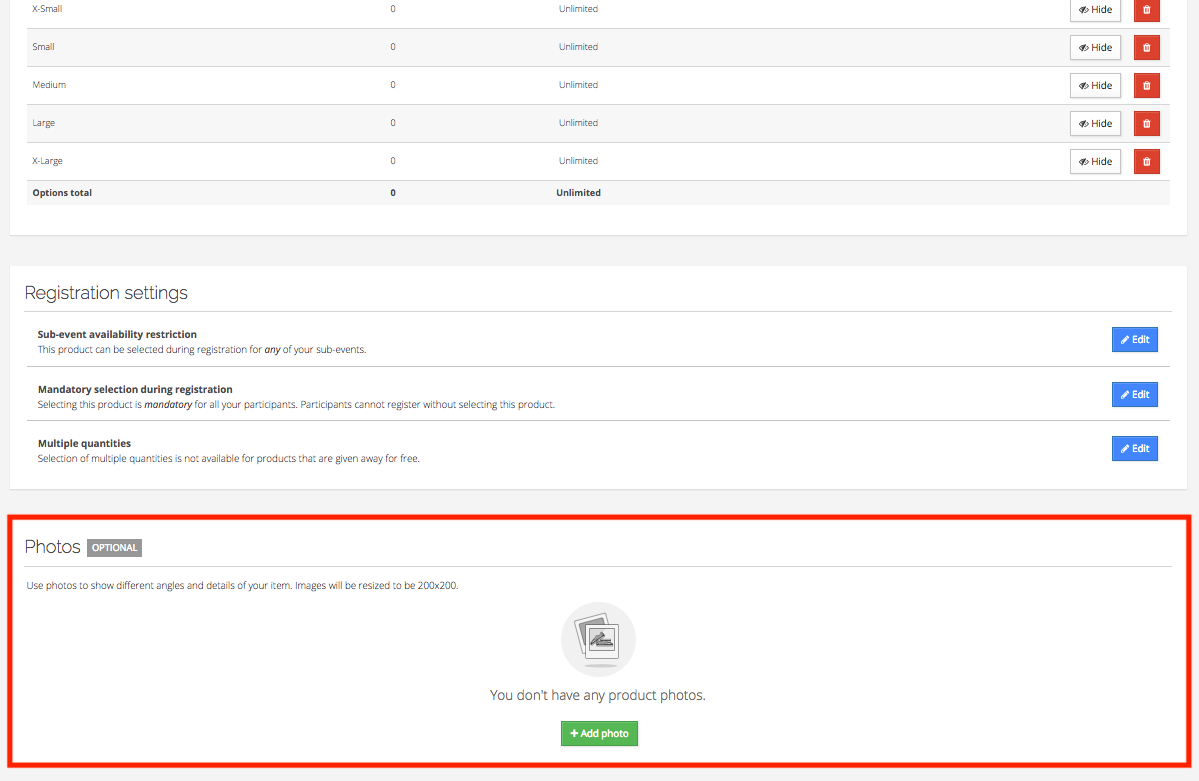 2. Select to the choose file button to search and find the image you would like to insert

3. Once you see the image populate, you can navigate to the bottom right hand side of the screen and click to save and add another or just save and exit