As you add manual/offline donations, the manual donation report will allow event organizers to view and edit manual/offline donations.
1. Login to your event dashboard
2. Navigate to the left of your screen to the search box and search and select Fundraising. Alternatively, navigate to the Event Organizer Menu on the left-hand side select Add-ons followed by Fundraising.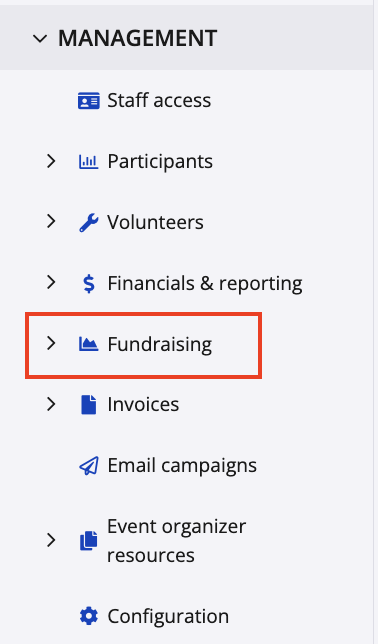 3. Click Manual donation report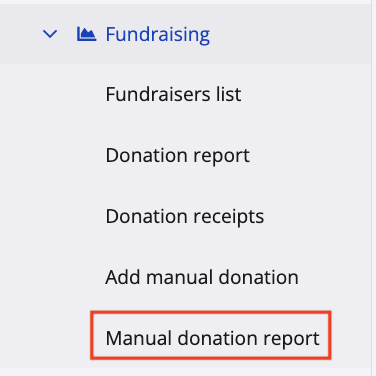 4. You will land on the manual donation report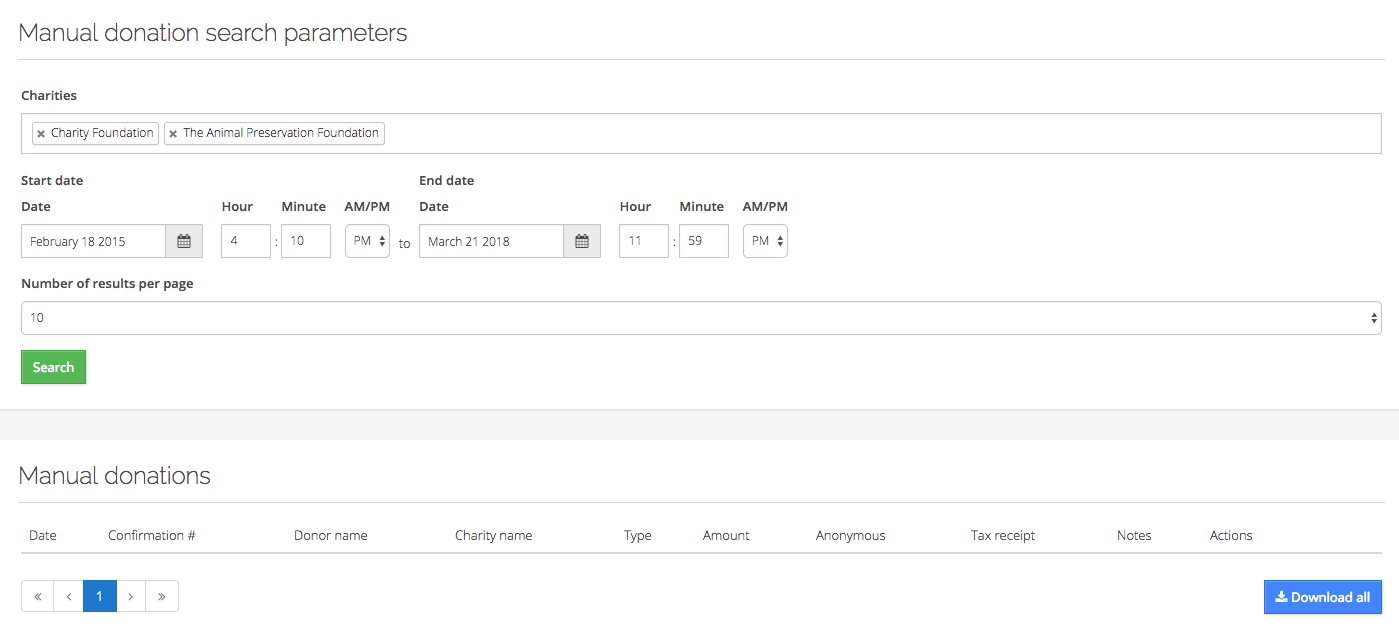 5. If you currently have manual donations, you can edit them by scrolling to the individual manual donation and clicking Edit

6. The manual donation form will populate and you can update most of the information previously added, except for amount and click Save & exit
Downloading your manual donation report
1. Once you are in the manual donation report, scroll to the bottom right-hand side and click Download filtered or Download all

Note: If you would like to update the amount, please delete and re-enter the manual donation.