Fundraising Metrics (BETA) has taken all of your fundraising numbers and presents them in one quick self updating screen.
Note: Click here for more information on customizing metric pages.
1. Go to your event dashboard and ensure you are on the correct event
2. Navigate to the left and select the Metrics tab
3. Select Fundraising Metrics (BETA)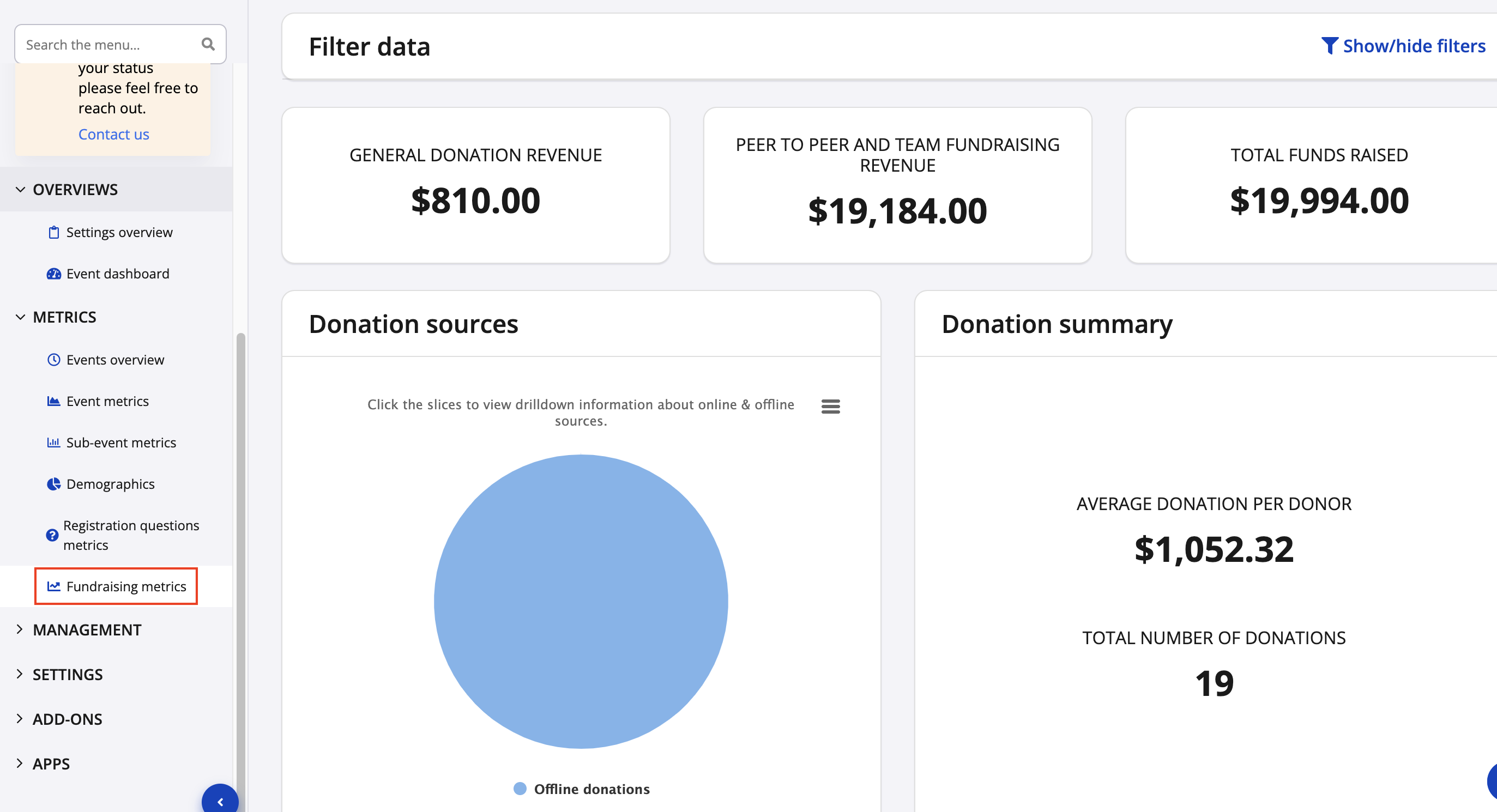 4. Filter your charity metrics by date range and/or filter by charity (if you have more than one charity)

5. The top section will review the general donation revenue, peer to peer and team fundraising revenue, and total funds raised

6. Donation sources will give a good overview of where donations are being being (e.g. offline peer-to-peer, offline general, team peer-to-peer, etc.) and donation summary will provide a average donation per donor and the total number of donations

Note: The donation sources will vary depending on what charity tools have been turned on.
7. The Fundraisers section will provide metrics on the amount of your fundraisers that are active (actively fundraising) vs those that are inactive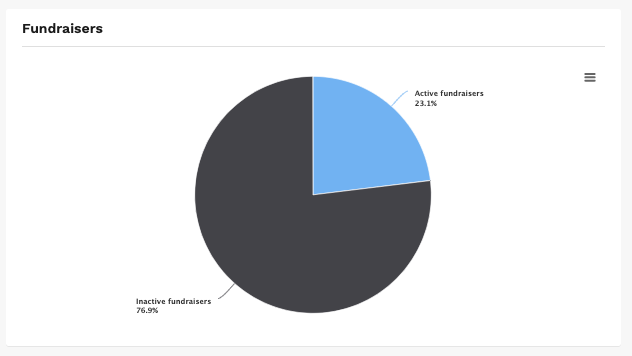 8. Averages raised provides metrics based on peer-to-peer fundraising on the averages raise per fundraiser, per active fundraiser, number of all fundraisers, and the total number of active fundraisers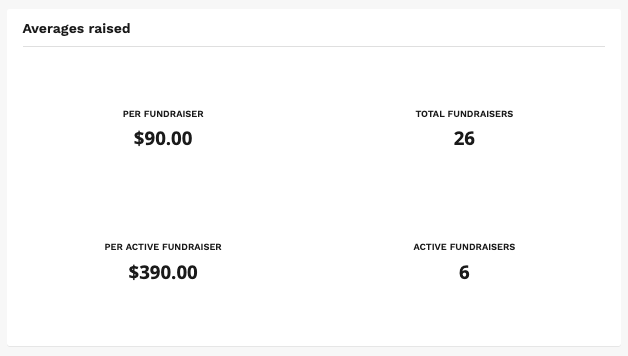 9. You can select between a cumulative or daily donations graph

10. A section dedicated to providing a list of your top fundraisers, top teams, and top donors can also be accessed