1. Login to your dashboard as an Event Organizer
2. Navigate to the left of your screen and select Add-ons, followed by Fundraising from the drop-down menu. 

3. Select the blue Manage Payment Profile next to the fundraising organization name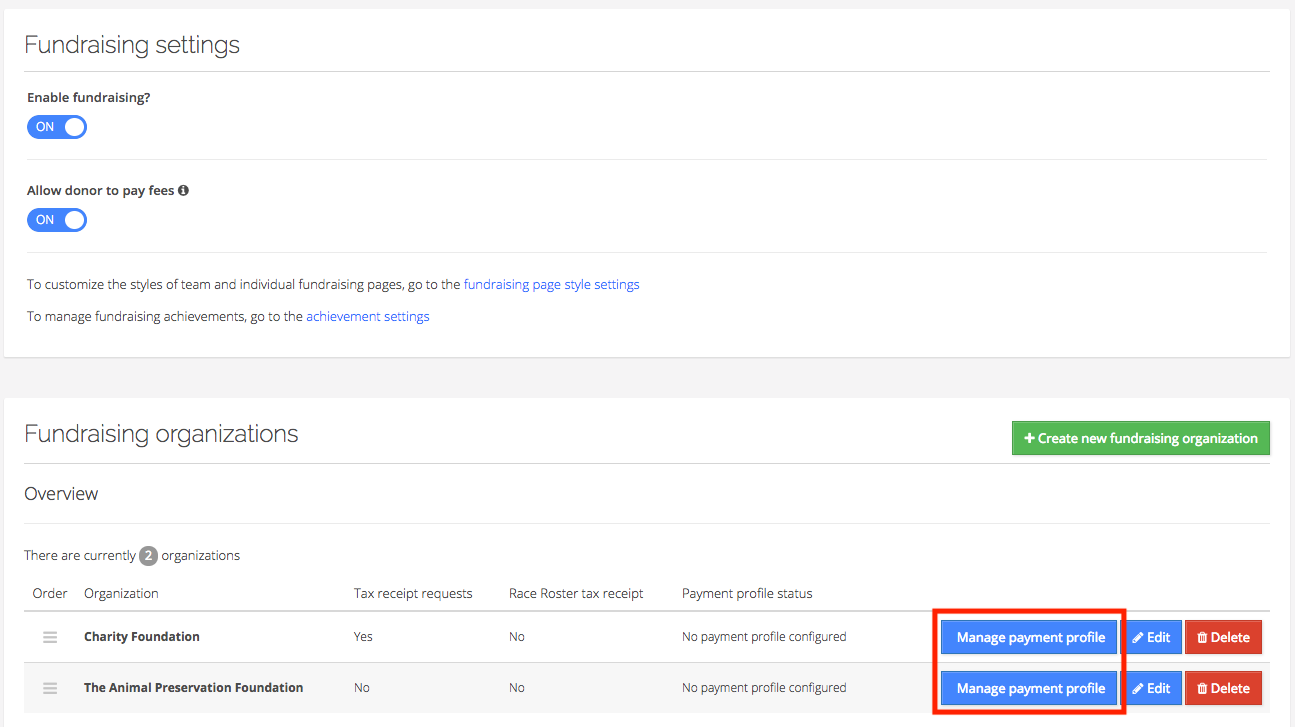 4. Create a new USD payment profile will be pre-selected if you do not have any payment profiles created.
Enter out the nickname for your profile.

5. Scroll down and enter the payment information for donations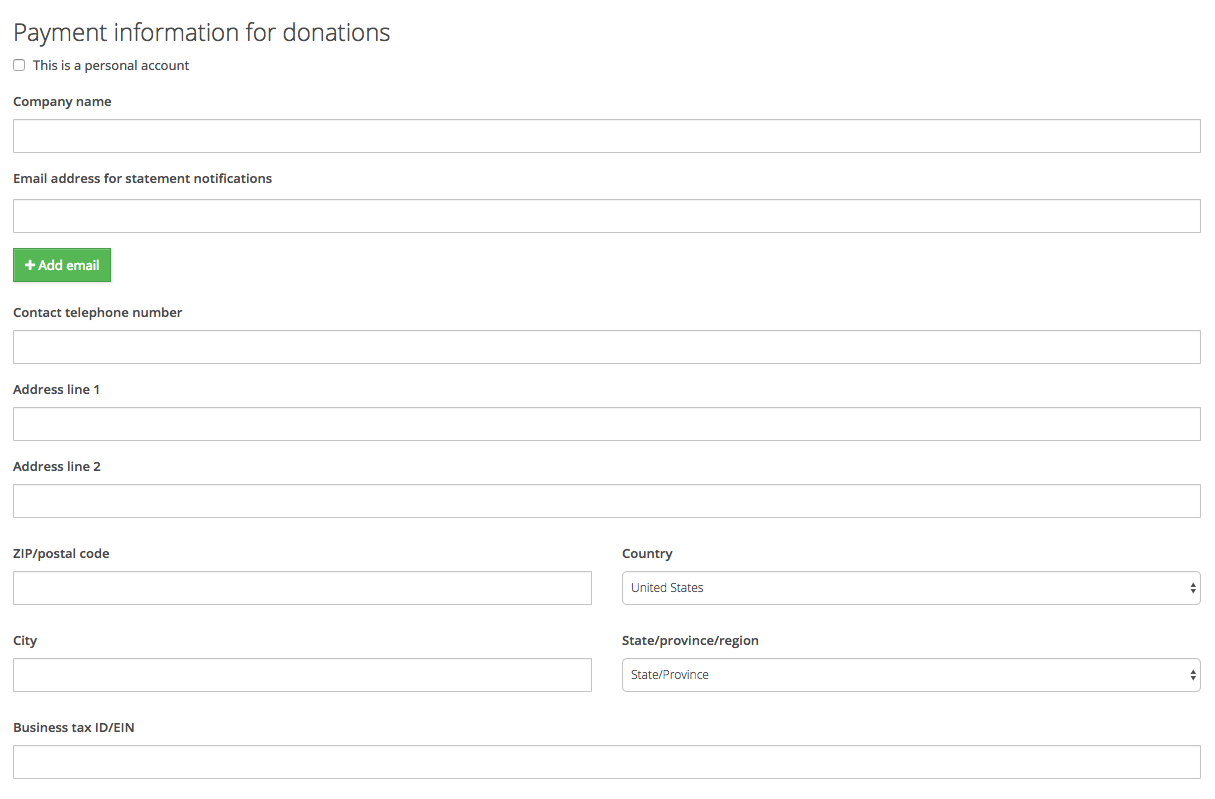 6. Scroll down and enter the company representative information

7. Scroll down and enter the payment method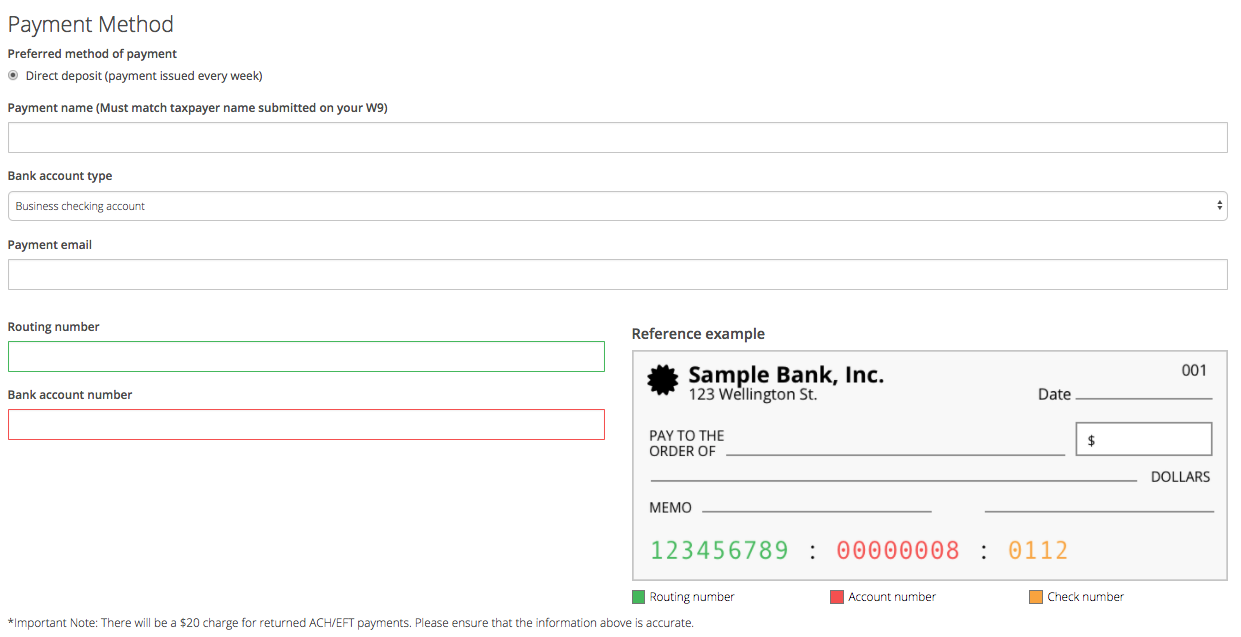 8. Review and agree to Stripe Connect Terms of Service

9. Click Save and continue to complete your W9 form
10. Submit your profile for approval (to be reviewed by Race Roster Accounting)