Once you have uploaded and set up your results, you can also export these results.
1. From your Race Director dashboard navigate to the left panel and select Results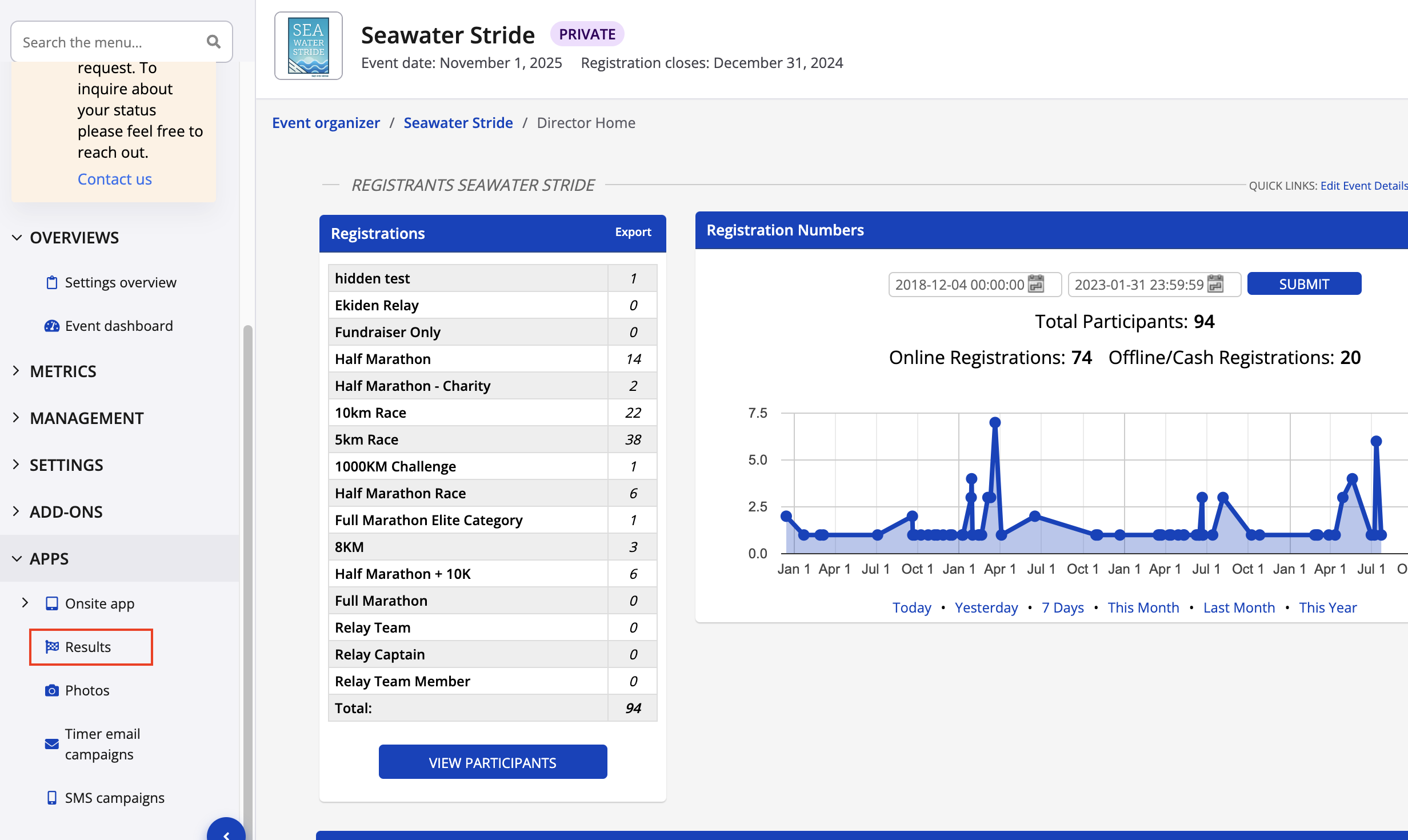 2. Navigate to the distance you would like to use to export results and click the Export Results to CSV or TSV buttons to complete the export.