As an event organizer you may have several charity partners who would like access to their page settings and their charity's pledge/donation report. The Charity Coordinator staff permissions is the perfect solution to this demand.
What do these permissions include?
Set up and editing the charity page (i.e. name, description, logo, goals, etc.)
Set up and editing the charity payment profile
View and exporting capability of the donation and pledge report
Set up and editing charity receipting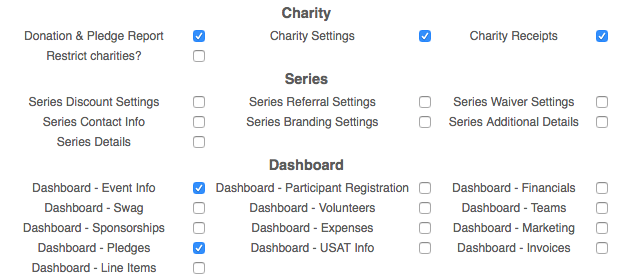 To set up your permissions, just follow the steps below:
1. Go to your dashboard, verify top right that you are using Race Roster as a Race Director
2. On the left select Event Staff, which will open up a drop down, scroll down to open Director Access & Settings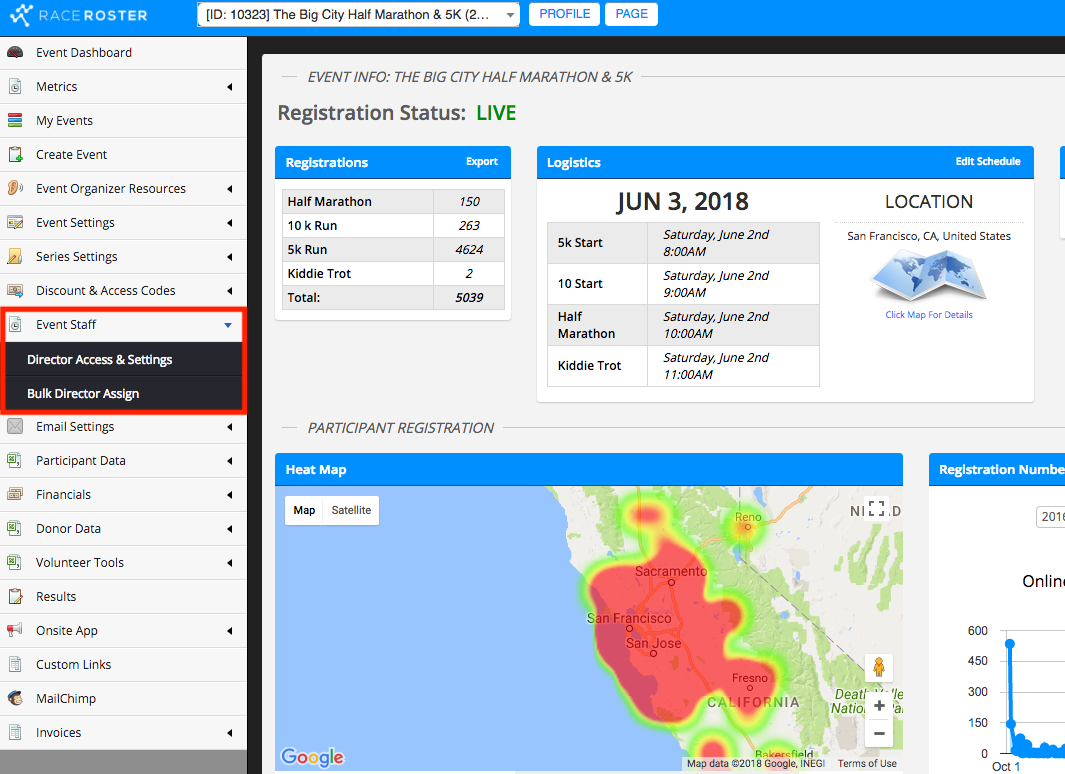 3. Click on ADD NEW DIRECTOR and select Charity Coordinator
Note: If you have more than 1 charity you are able to restrict the coordinator view by selecting the Restrict charities? option and selecting the charity.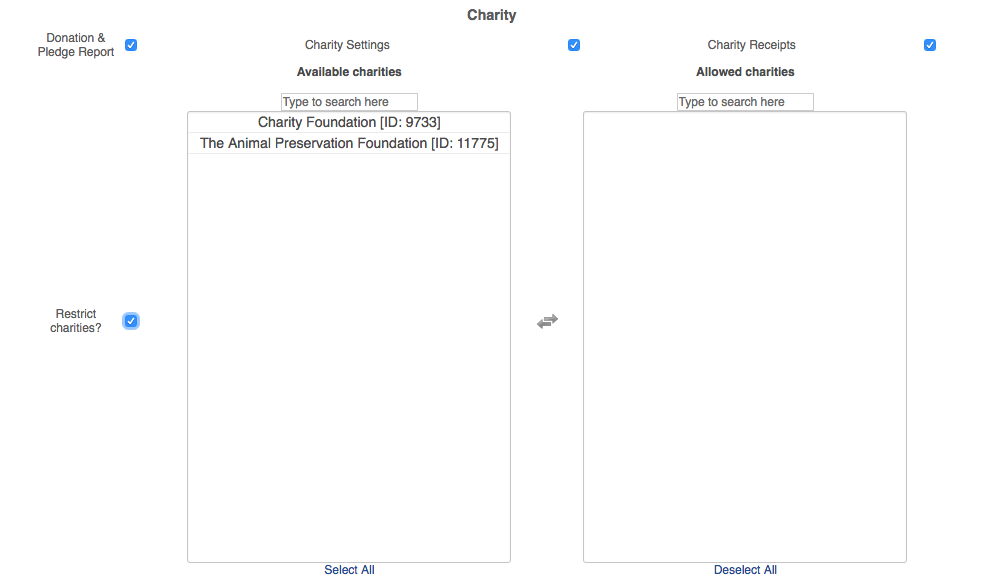 If you have multiple charities and do not restrict the views, the user will be able to view all pledge/donation information and have access to edit all charity settings.
4. Follow prompts to enter in email address, access code, event creator privileges and select types of access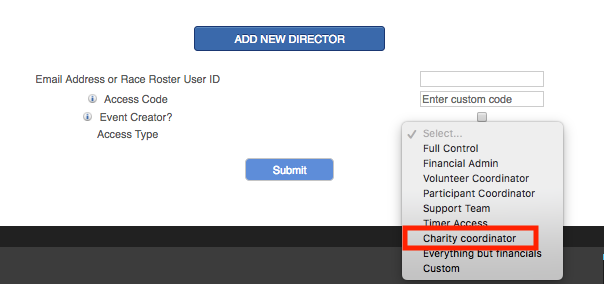 5. The Access Code is an additional privacy/security measure that will need to be created by you and shared with the new director so that they can access the event when they click on the email link. 
Note: If the individual already has a Race Roster account, you will be given the opportunity to by pass the access code and select Automatically Add Director

6. Click Submit to complete the process