1. Log into your dashboard as an Event Organizer.
2. Navigate to the left of your screen to the search bar in the Event Organizer menu. Search and select Custom Waiver.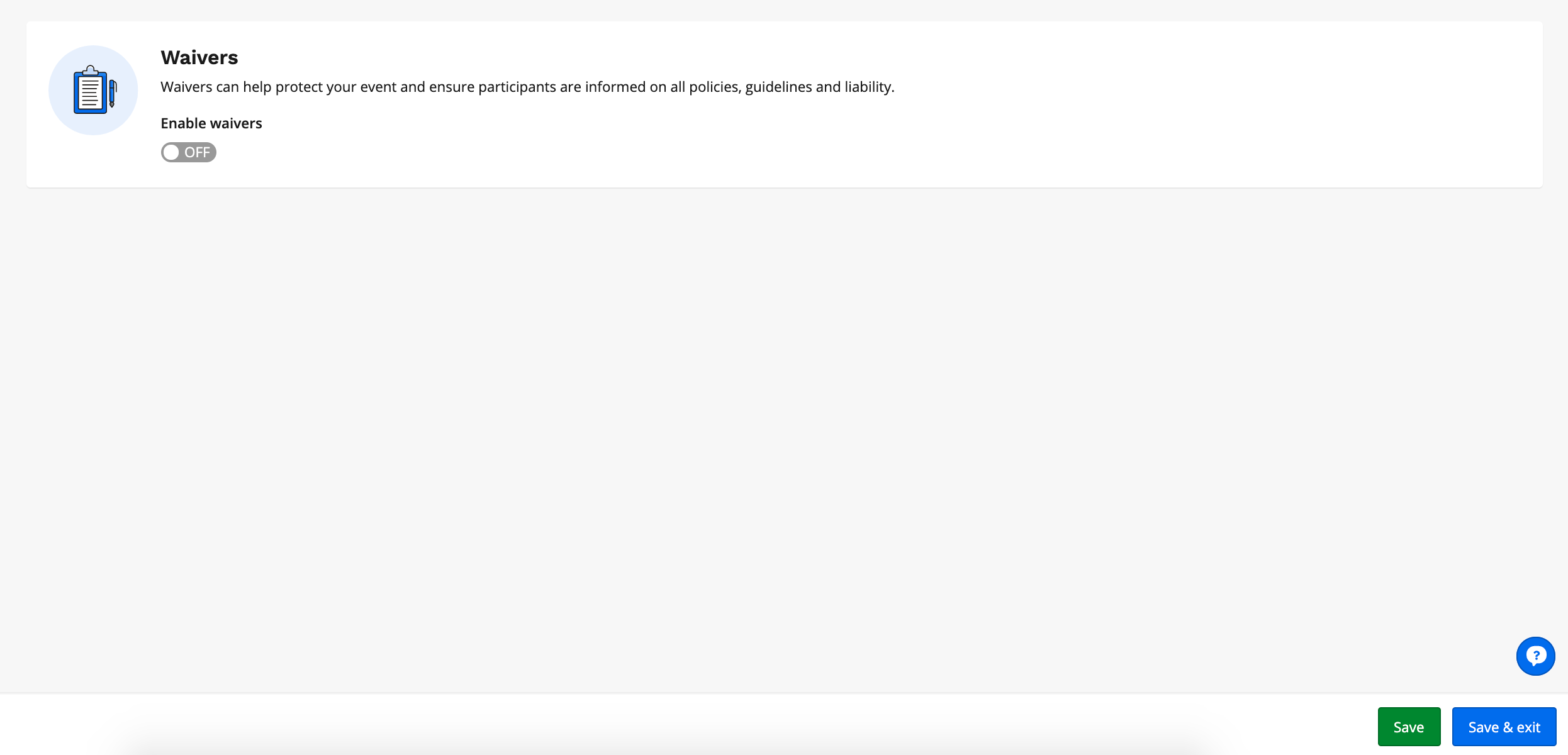 3. Click the toggle to enable waivers.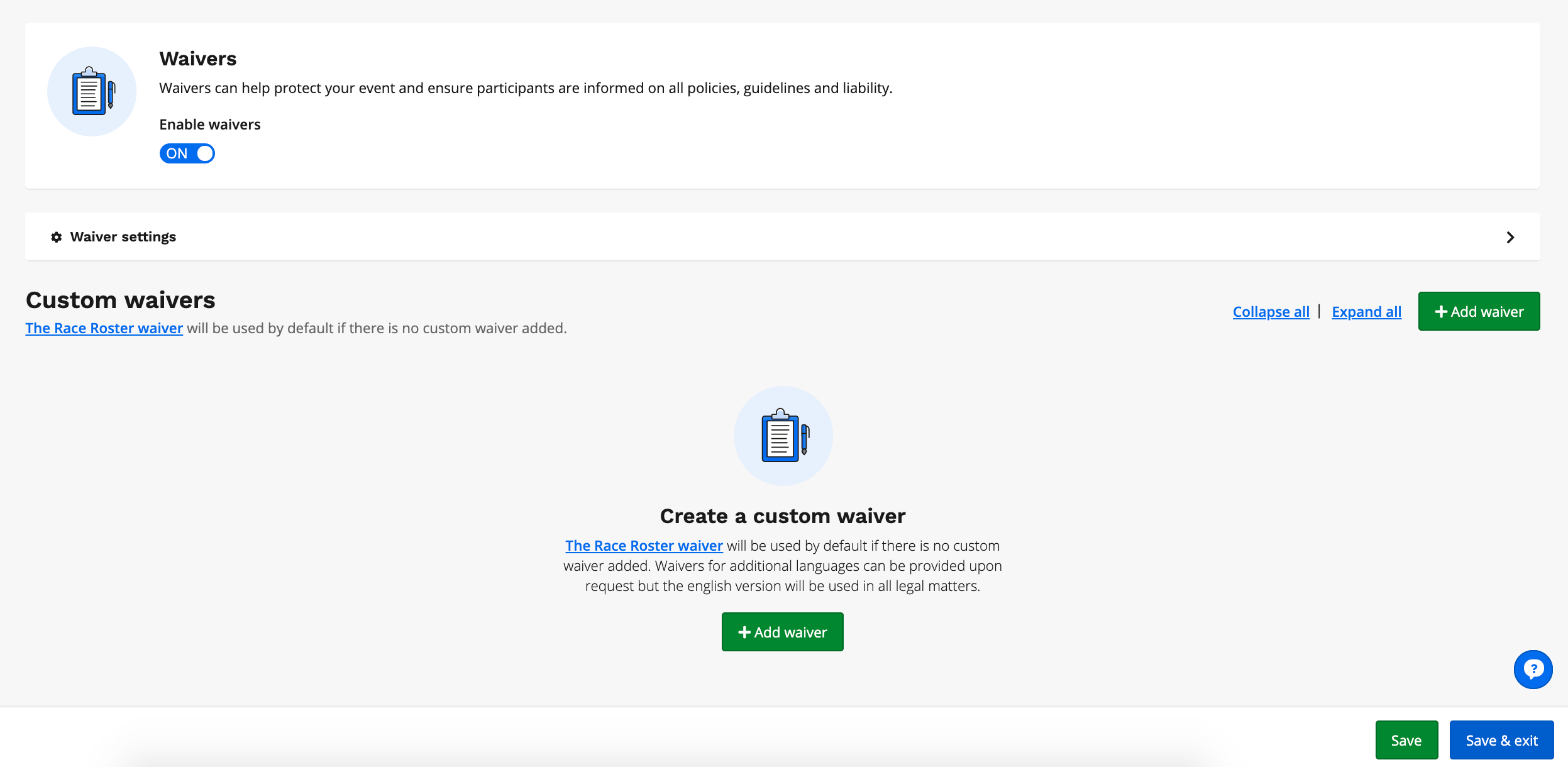 4. To add a custom waiver, click the + Add waiver button.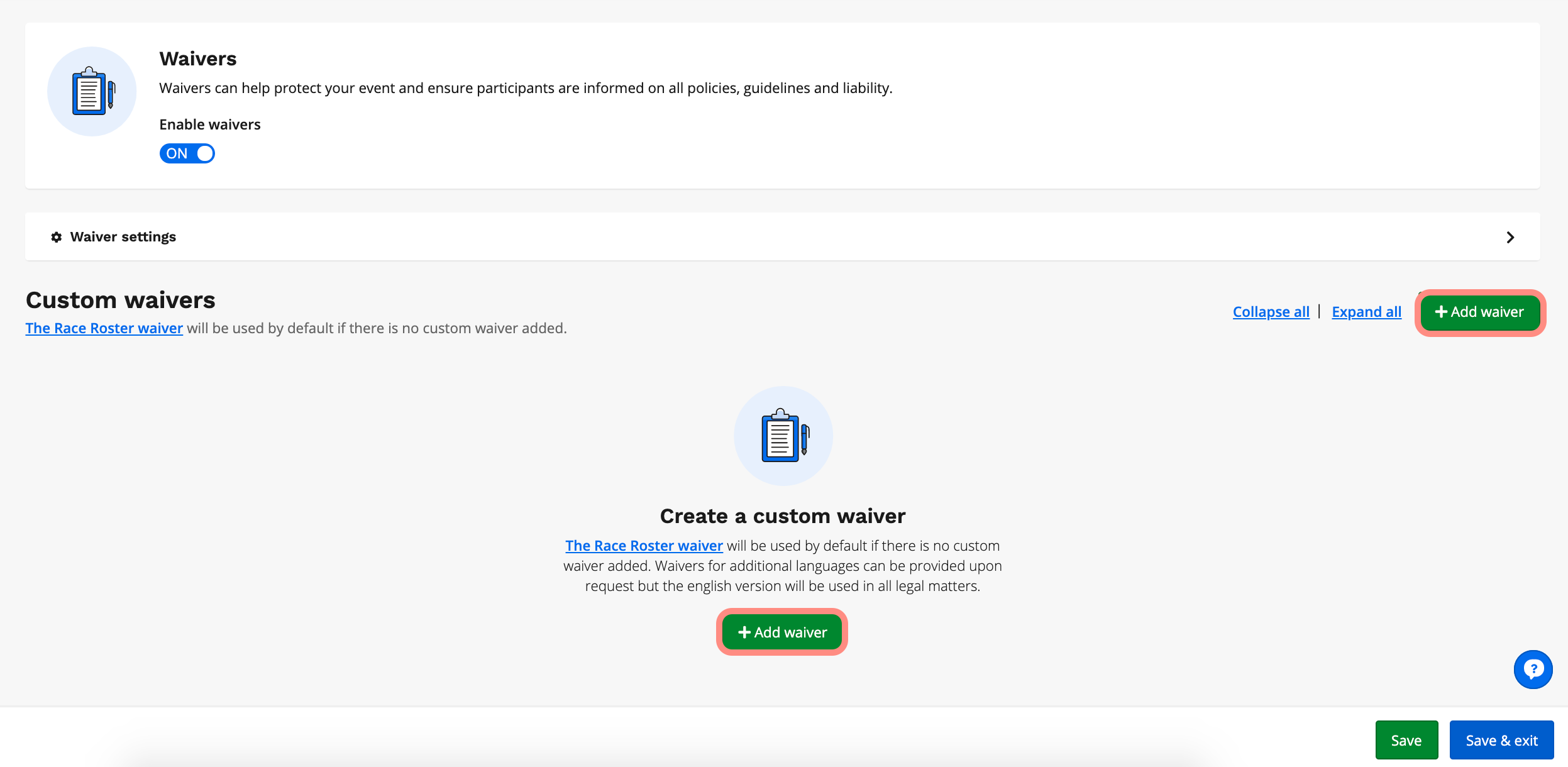 5. Name your waiver and use the text block to add and design your custom waiver.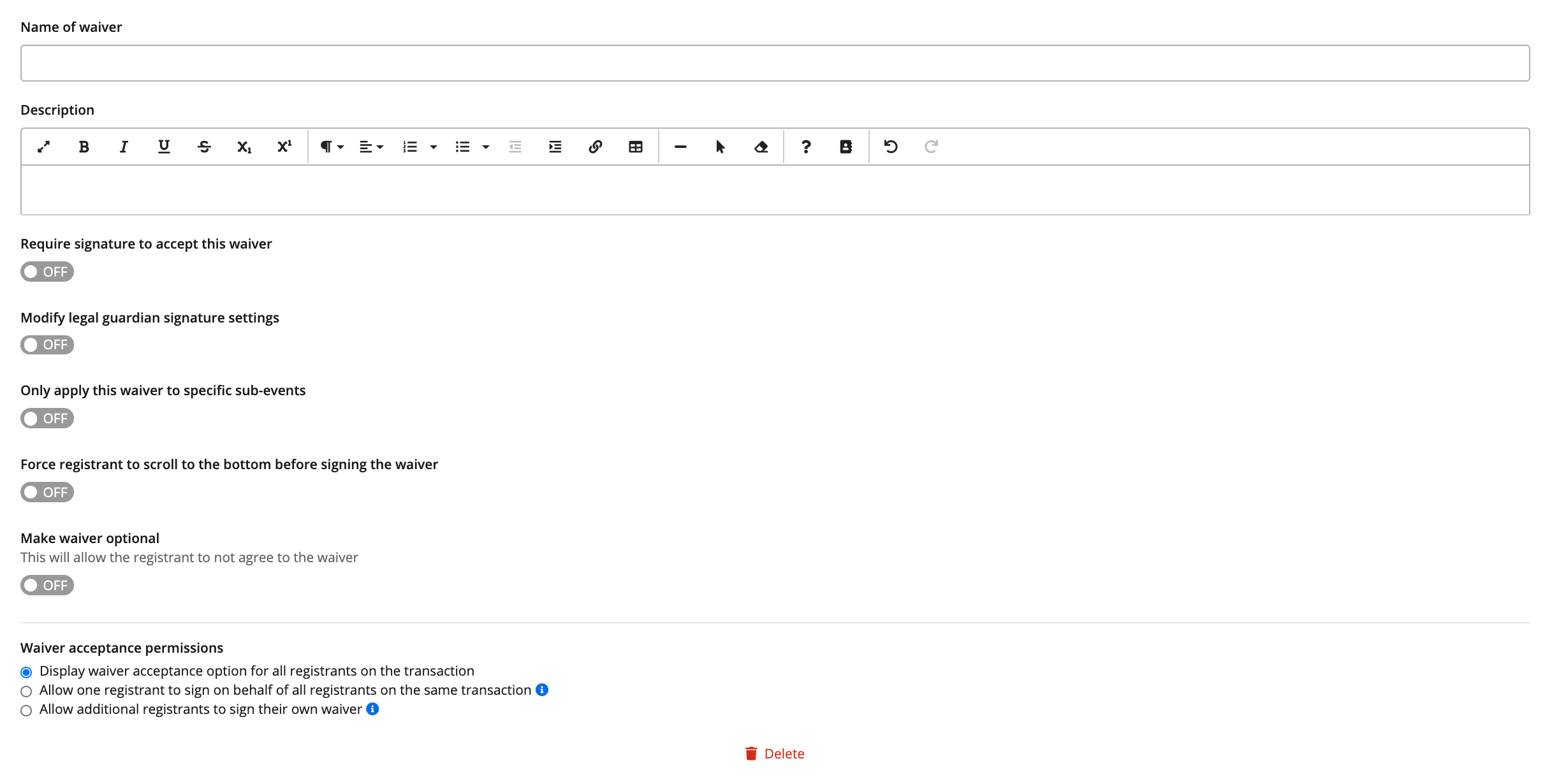 6. You then have some optional fields to configure below:
Require signature to accept this waiver: Registrants are required to enter in their signature.
Modify legal guardian signature settings: This will indicate that registrants that are under a specific age will require a signature from the legal guardian on the waiver acceptance page.
Only apply this waiver to specific sub-events:

This will allow you to apply the custom waiver to specific sub-events.

Force registrant to scroll to the bottom before signing the waiver: This will make the registrant scroll through the entire waiver before signing it and completing their registration.
Make waiver optional: This will allow the registrant to not agree to the waiver.
Display waiver acceptance option for all registrants on the transaction.
Allow one registrant to sign on behalf of all registrants on the same transaction: Additional registrants included in the transaction will not give their consent, as one user will sign on the group's behalf.
Allow additional registrants to sign their own waiver: This allows participants who were registered by someone else to go into their dashboard and sign their own waiver.
7. Once you're satisfied with your custom waiver, click Save or Save & Exit.
You can create multiple custom waivers if you would like. Examples could be specific waivers for different sub-events or multiple waivers i.e. liability and media release.