1. Go to your event dashboard and ensure you are on the correct event. 
2. Select Settings from the left hand menu and select Custom Waiver.

4. You can disable a waiver from appearing on all or some of your sub-events.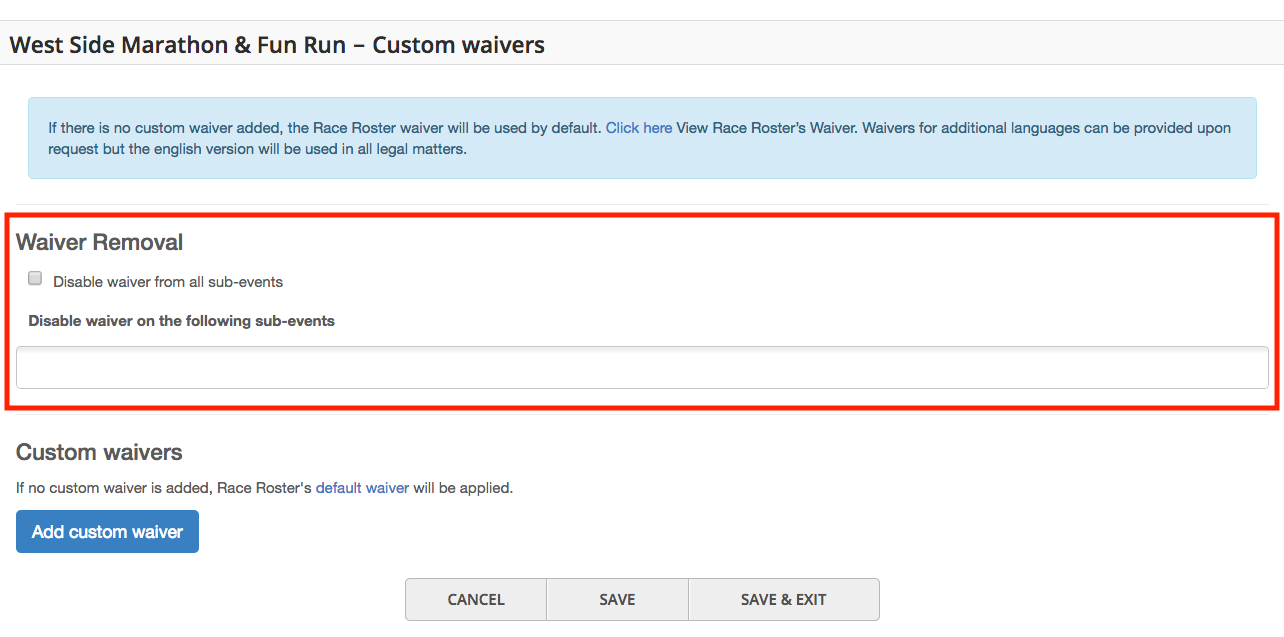 5. To insert a custom waiver, scroll down and click add custom waiver.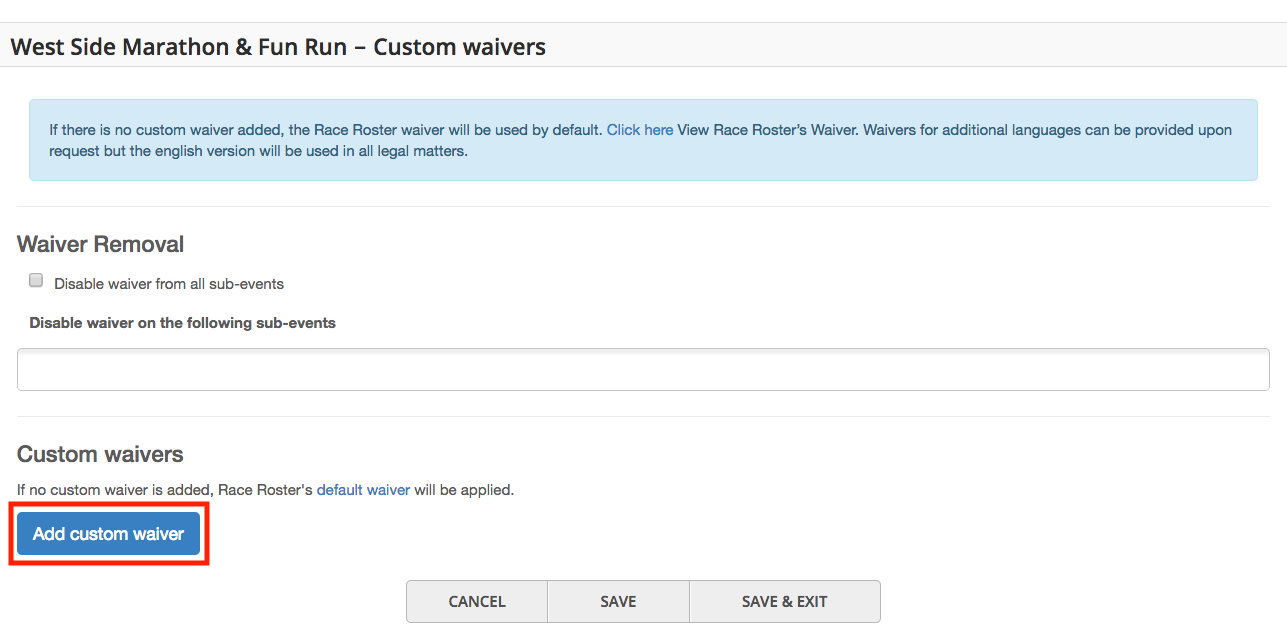 6. Use the text block to add and design your custom waiver.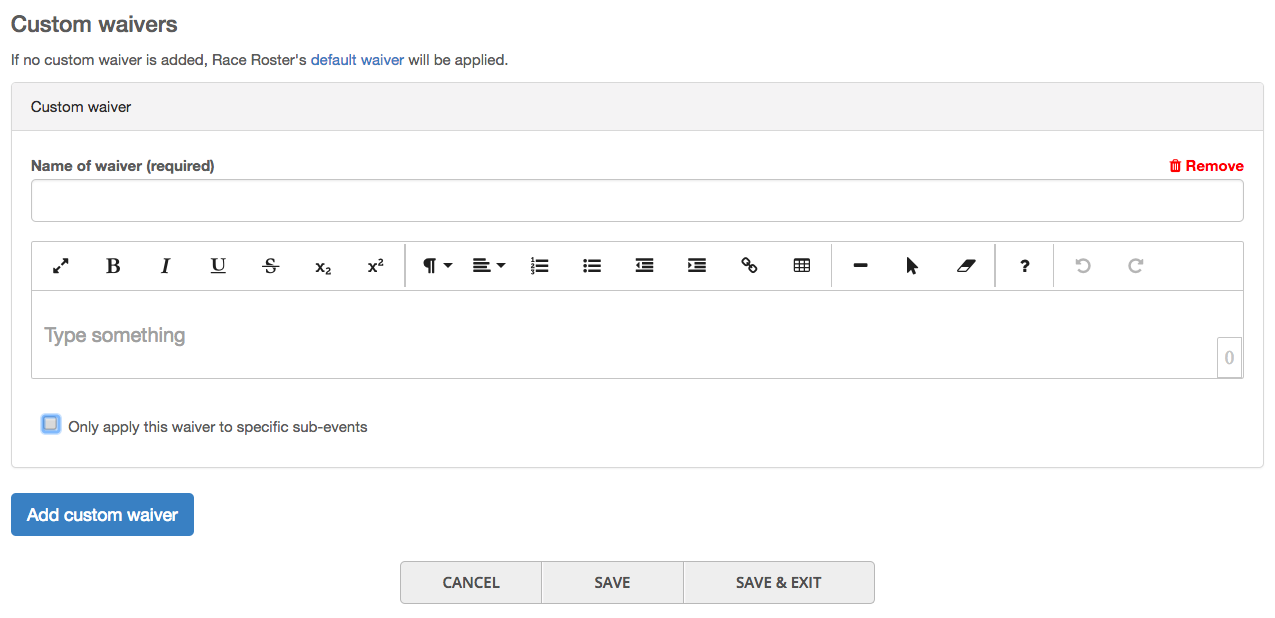 Note: Check off the only apply this waiver to specific sub-events if you would like the waiver to appear on specific sub-events
7. Once the waiver is disabled or inserted, scroll down and click Save.