Are you receiving the following error on your event page?

Is your Facebook page showing but you are missing the live feed?
Here are a few things to keep in mind:
My Facebook page is not showing up/I am receiving an error message
Please ensure you have copy and pasted the entire URL into the field "Facebook Page URL" on "Social media and analytics" page.
The page cannot

be a

personal Facebook page
The link cannot

be to a

Facebook event

, it does needs to be a Facebook page
**Go to "How to create a Facebook Page" for instructions on how to create a compatible page
My page is showing but I cannot see my live feed
Ensure the "Show Facebook stream in sidebar?" check box is checked off

Scroll down to the bottom of the page and hit SAVE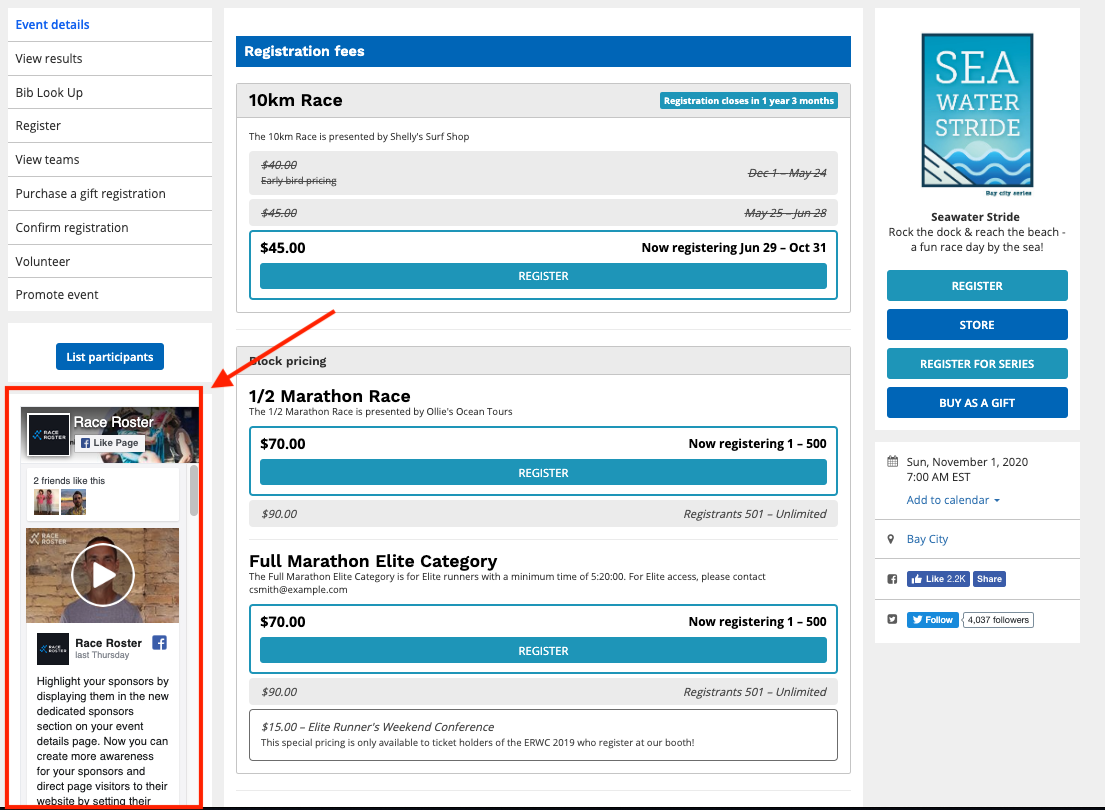 Please contact us at director@raceroster.com should you require any further assistance or troubleshooting!