1. Go to raceroster.com click sign in (top right), use your email and password associated with your Race Roster account (having trouble with signing in? see forgot my password article).
2. When signed in, navigate to the far right corner of your screen, select the down arrow and select Event Organizer.
Duplicate your page
1. Navigate to the menu on the left and click Metrics then click Events overview.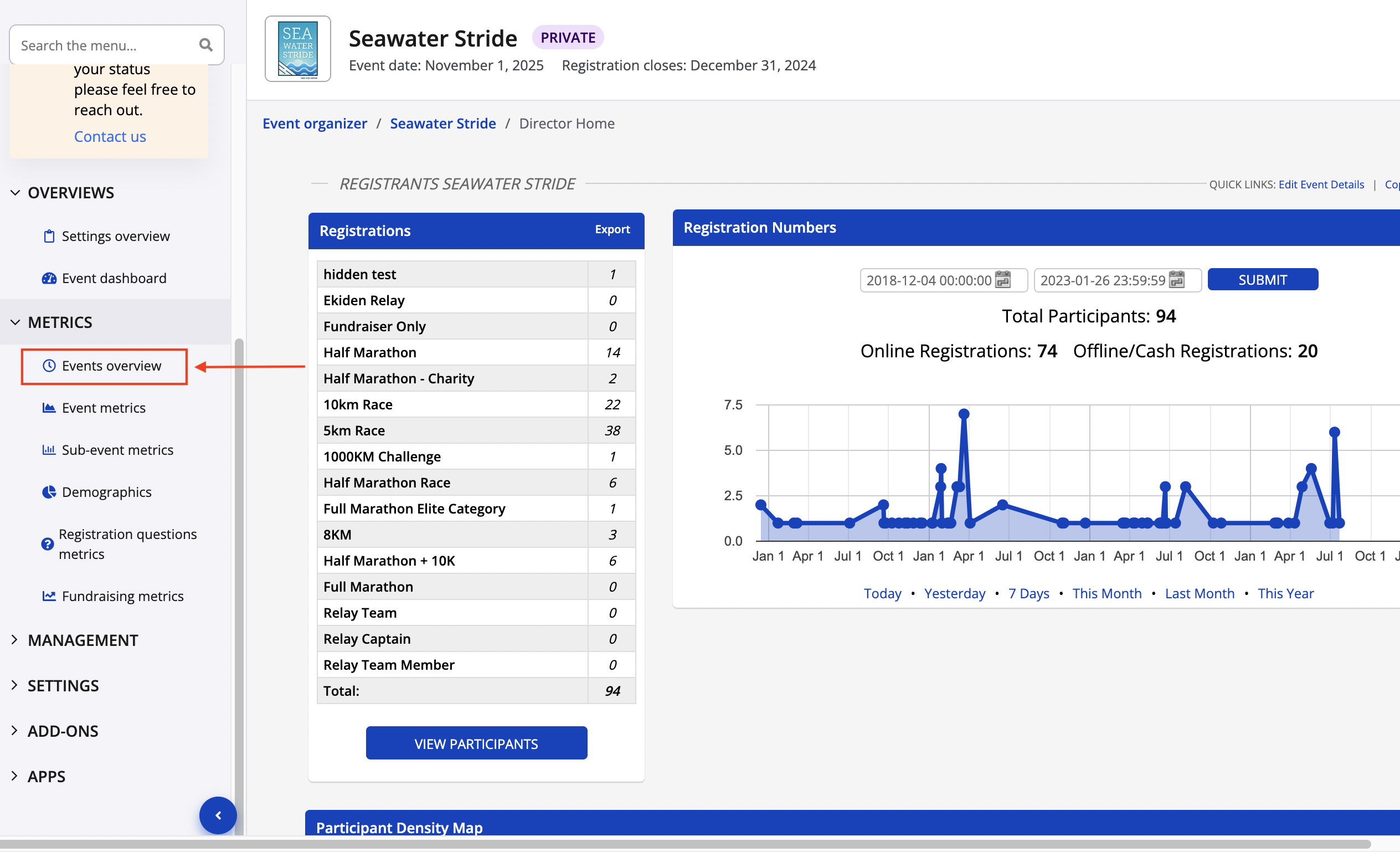 2. Find the event you would like to duplicate under the tabs Current & upcoming, Draft & demo, or Completed.

3. Select Duplicate on the event you're wanting to duplicate.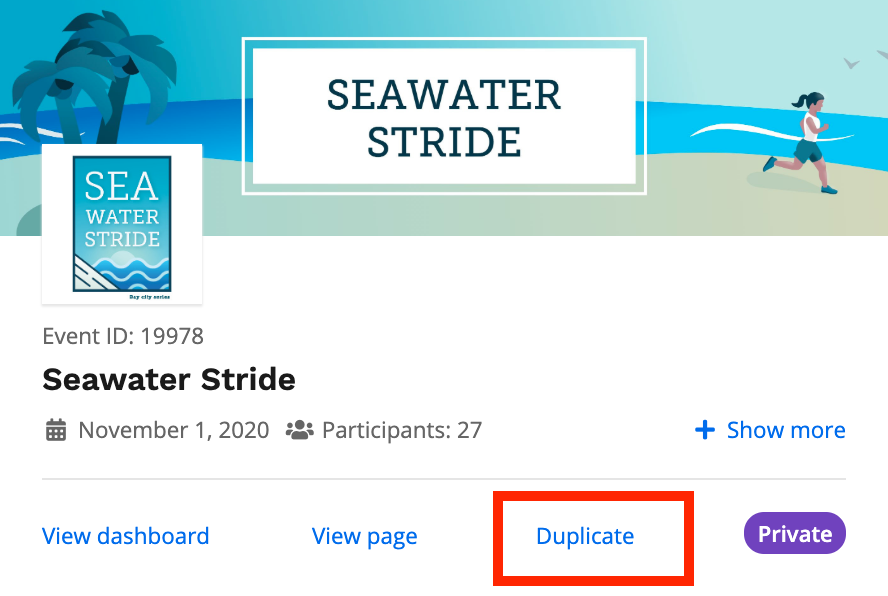 4. Select Template for another event OR Duplicate for the next year and name the event
Template: Use this option to create multiple events with the same setting (e.g., Race Roster 10K, The 10th Annual Race Roster Hustle)
Duplicate for the next year: Use this option to duplicate and link new event to current event (e.g., 2016 Race Roster 10k, 2017 Race Roster 10k
Note: If you are duplicating the event, you are able to select the year-over-year financial overview If you select this option, you will be able to compile a financial view between the old and new event.
5. Name your new event in the space provided and select the date of your new event.

6. Select which Add-ons you would like to carry over to your new event.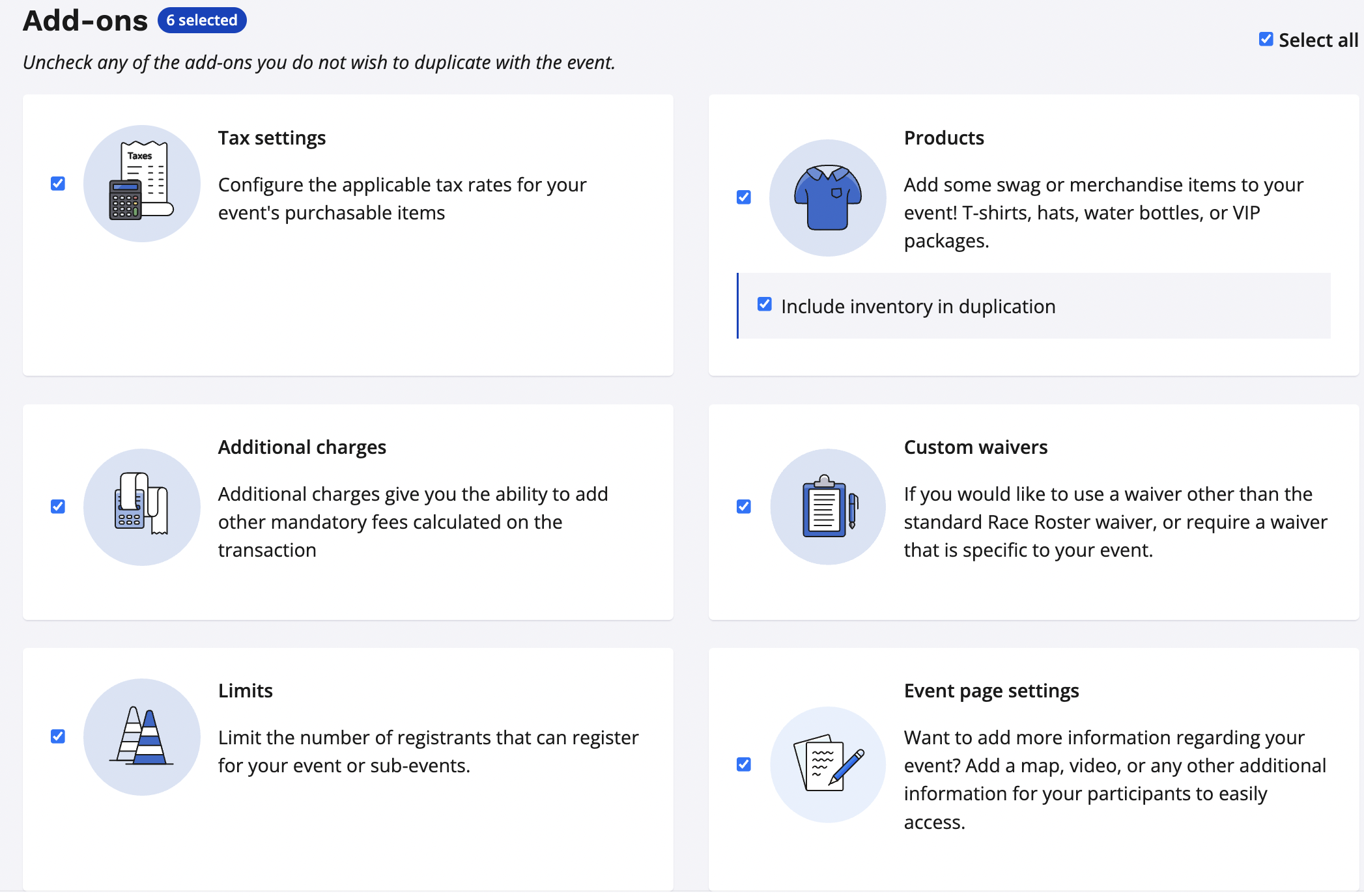 7. Click save in the bottom righthand corner of your page to complete the duplication process.
Alternatively, event organizers can also duplicate their event page directly from their event dashboard page by clicking the copy event found at the top lefthand side of their dashboard. After clicking this button, repeat steps 4-7 listed above to complete the duplication process.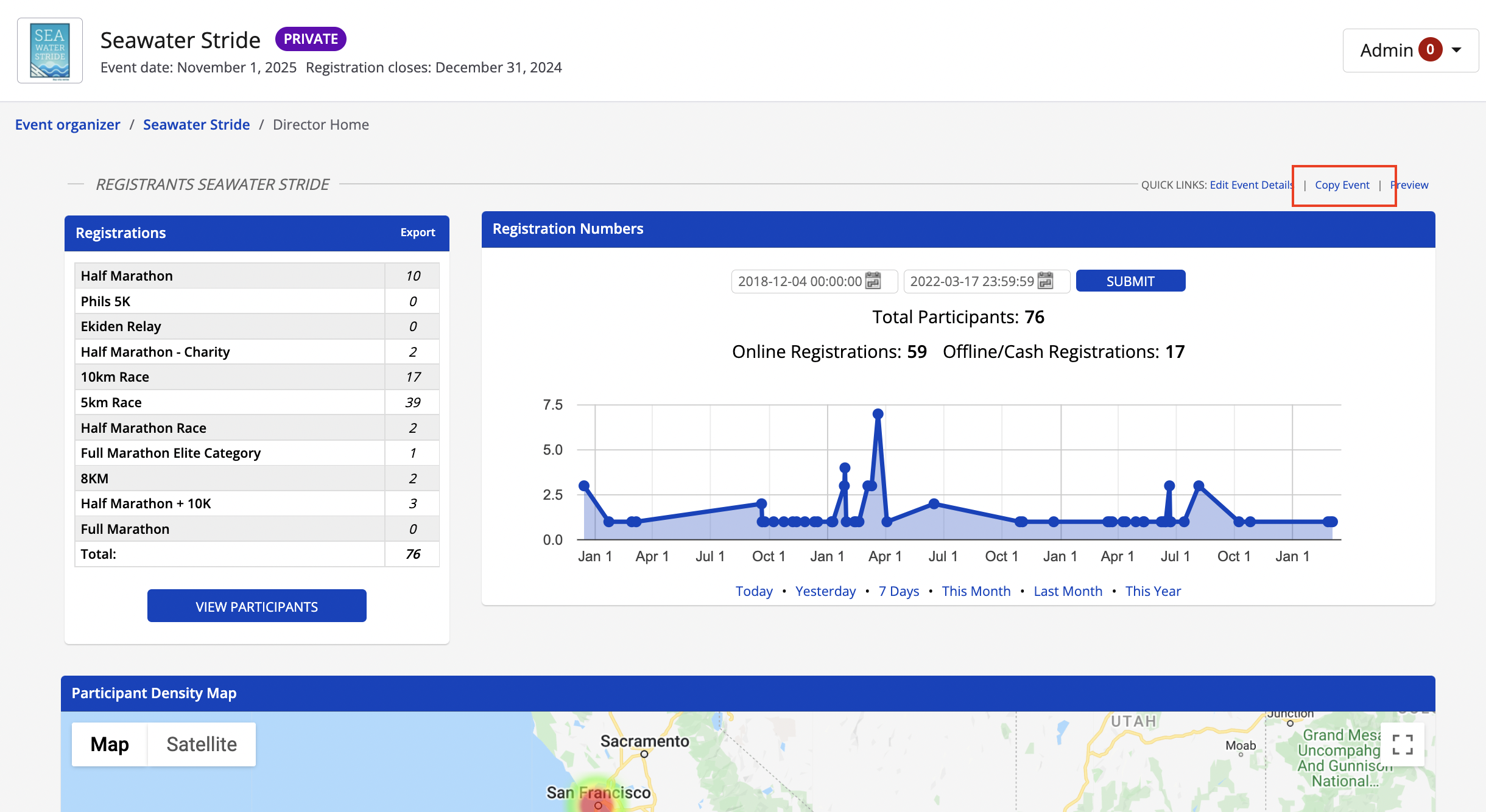 What's next...
1. You will now be taken to the Settings Overview section of your new event. All aspects from your previous event have been carried over, including directors on the event, sub-events, branding, etc.
2. Please review each tab of your event to confirm and update information
3. Once you have completed the event set up, you will need to take your event live.