Before logging in to the Onsite App you will need to set up each electronic device that your volunteers and staff plan to use for packet pick up. Step by step instructions can be found here, How do I set up electronic devices for packet pick up and check in?
Here is an instructional video on how to get to the onsite app and log in
Once your devices are set up and passcodes are shared with each device user follow these steps:
Have each staff or volunteer visit: raceroster.com/onsite
They will be prompted to enter in their Entry Token. An entry token is a randomized string of characters required to enter the onsite app for security reasons. To view the entry token for your event, search for "Manage devices" under onsite in your event organizer dashboard menu.
Select your device from the picklist (already set up by the Race Director)
Enter the passcode associated with the device you selected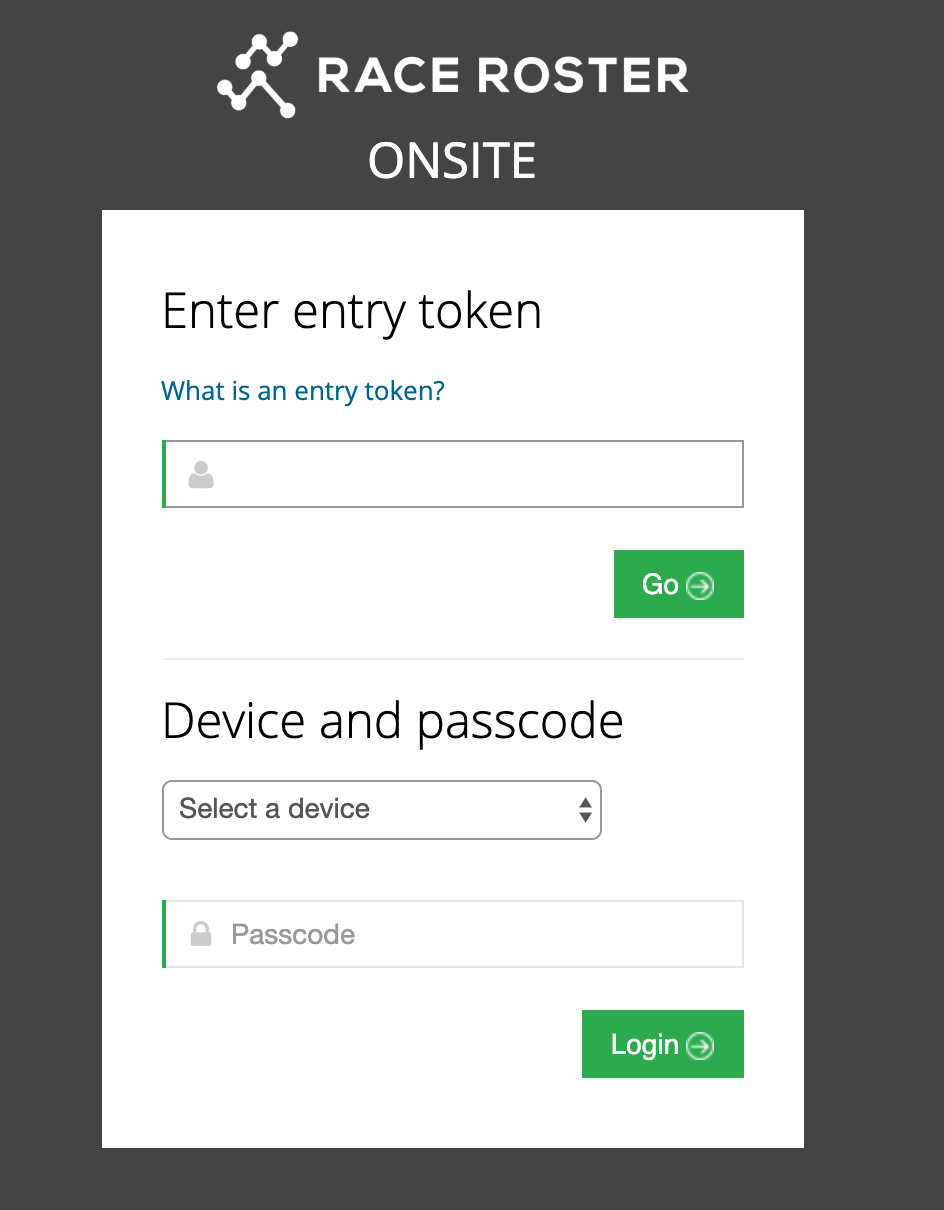 For more on the onsite app including device configuration and instructions for volunteers, visit the Onsite App section of our knowledge base. If have questions about uploading bib assignments, contact our Customer Success team at support@raceroster.com.