1. Go to raceroster.com/signin or an event page and click Sign In (top right). Use your email associated with your Race Roster account, select Yes, I have a Password and enter your password (Having trouble with signing in? see forgot my password article)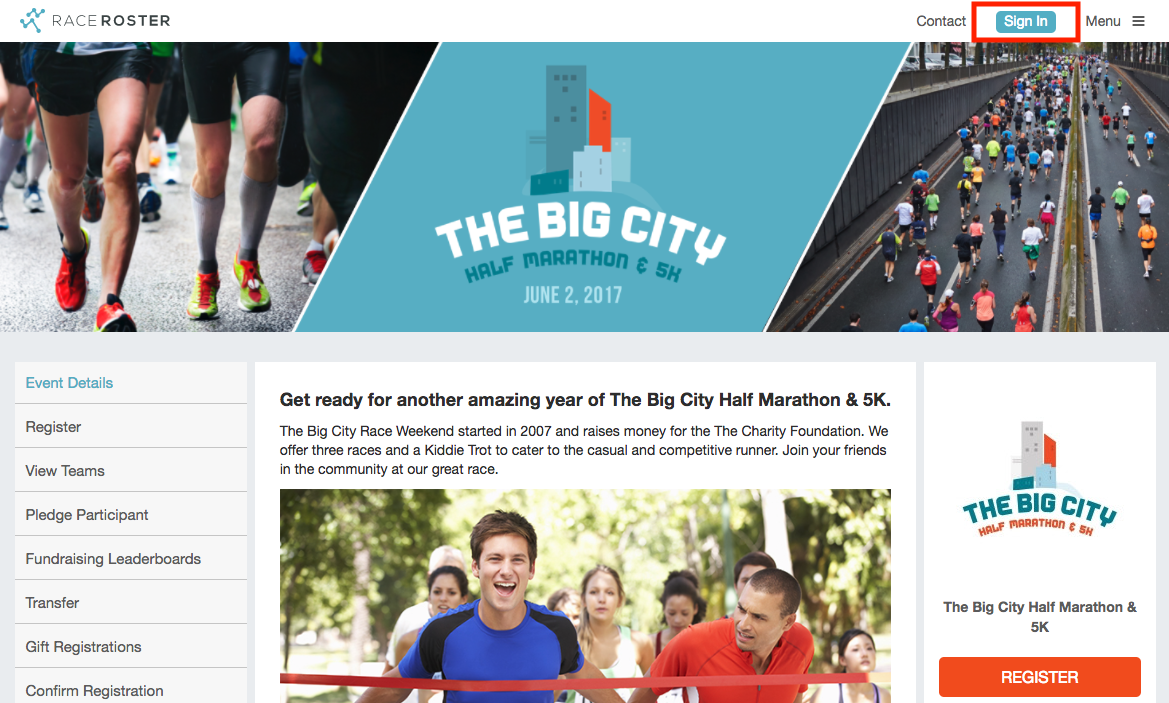 If you signed in from raceroster.com/signin, you will land directly into your dashboard.
If you signed in from an event page or you are not on your Participant Dashboard, navigate to the far right corner of your screen and select the Menu and select Dashboard under the participant section.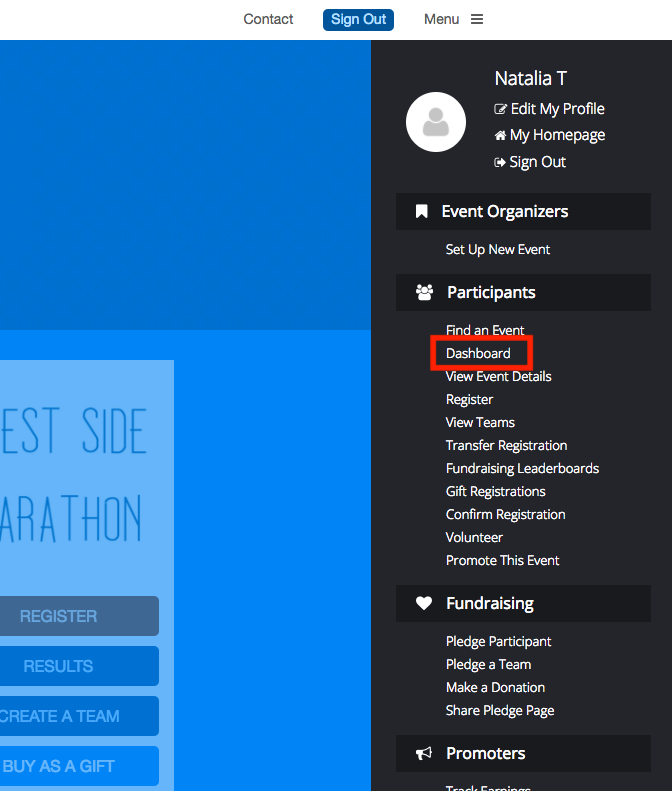 2. Once you are on your participant dashboard select the correct event by using the drop down list found in the top navigation bar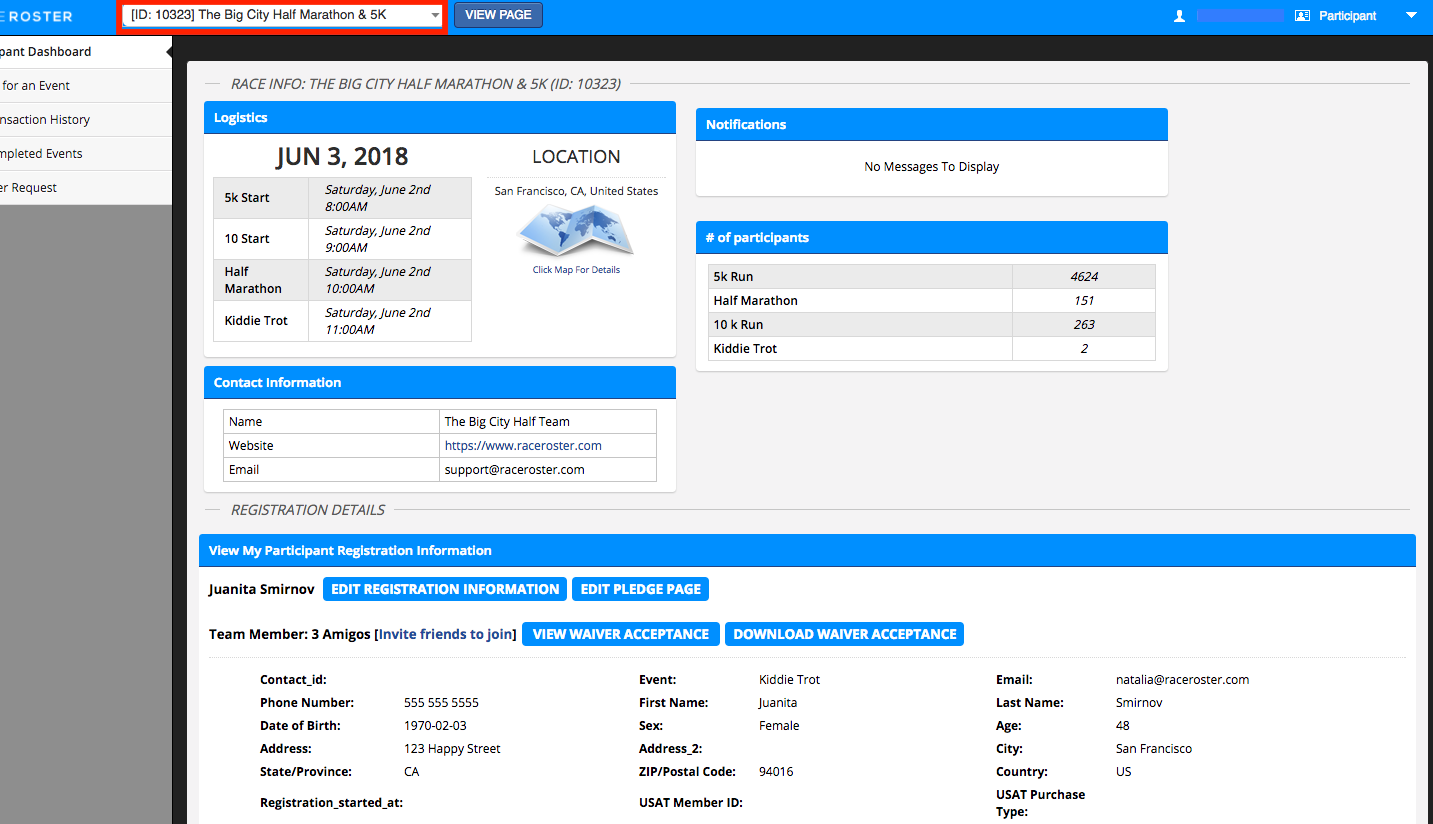 3. Navigate down to the View My Participant Registration Information section and click the Edit Registration Information button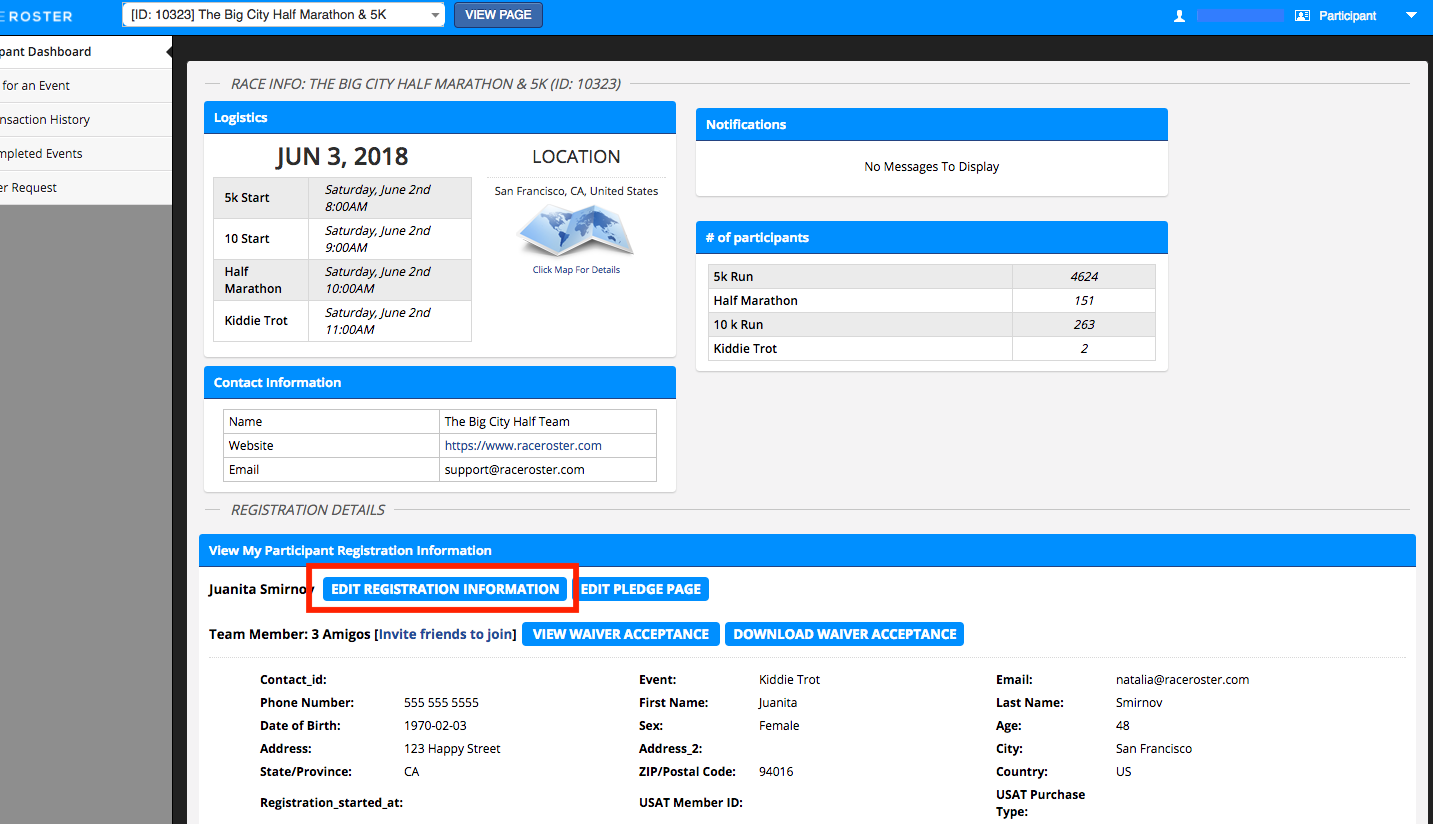 *Please note, the event must have editable data turned on for you to be able to make changes. If you do not see the Edit option, contact the race organizer. 
4. An edit screen will pop up and display all the fields that you have permissions to update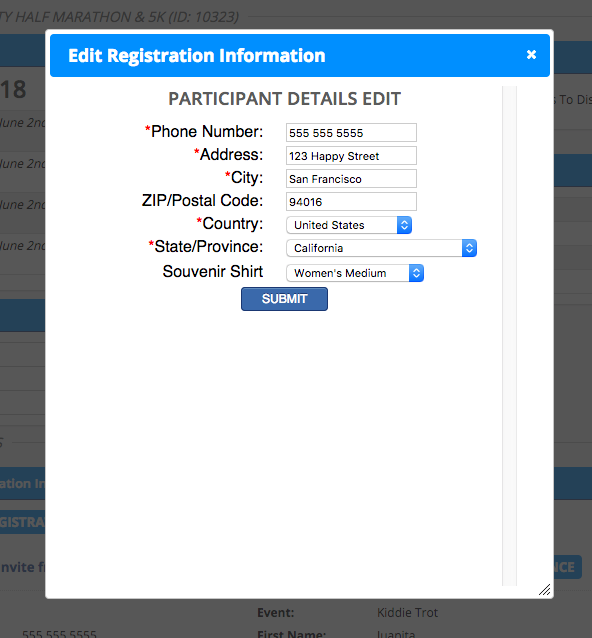 If you are updating your shirt/swag size, ensure to use the drop down to select the new size and click Submit at the bottom of the page.
Note: If you do not see the option to edit your shirt or swag the Event Director has not enabled the ability to edit this information. In this case please contact the Event Director for further instruction.