1. Select the chain symbol from the tool bar.

2. Paste the URL. If you highlight an existing word before selecting the chain symbol, the Text field will autofill.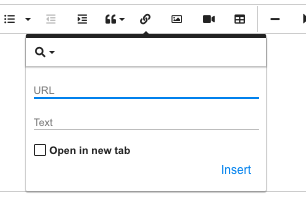 3. Click Insert at the bottom of the pop up box.
4. Once you are finished, scroll down to the bottom of the page and click SAVE.