Before importing your results, please see our starred articles that outline results set up in the Timers section.
Manually Import Results:
1. Export a csv or txt file from your timing software including the fields you want included in your online results
2. From the timer dashboard under Current Events click on the Results link that is to the right of the event you are timing and a new window will open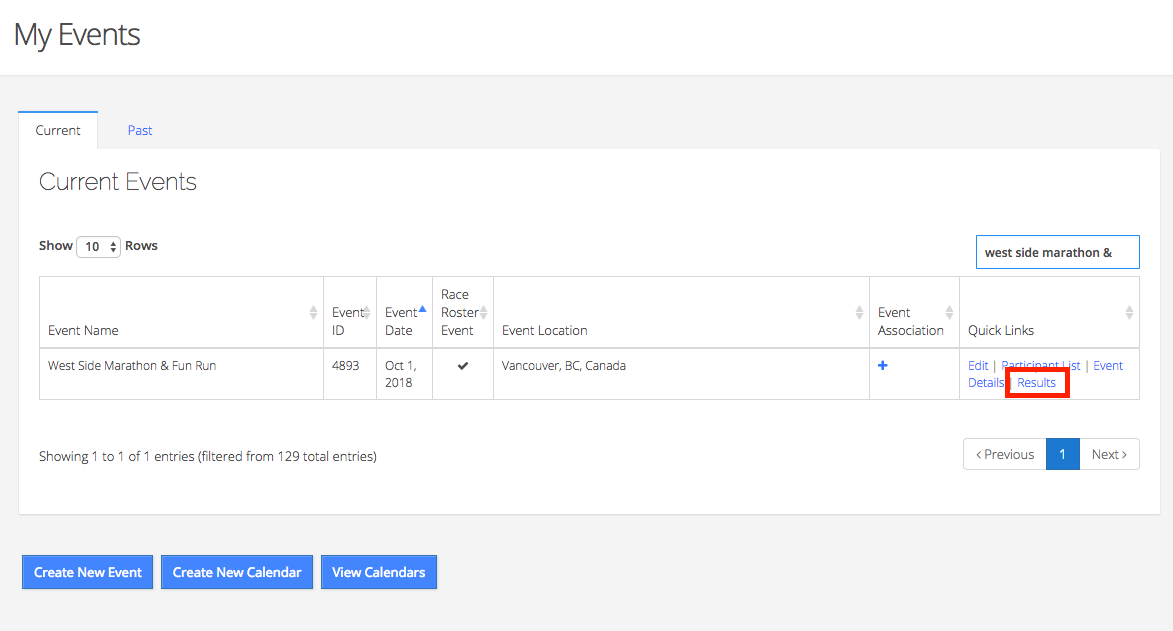 3. Under the appropriate race (sub-event) (i.e. 5K, 10K) select the Import Results button (to see this button be sure you click on the small arrow to the left of the race (sub-event) name)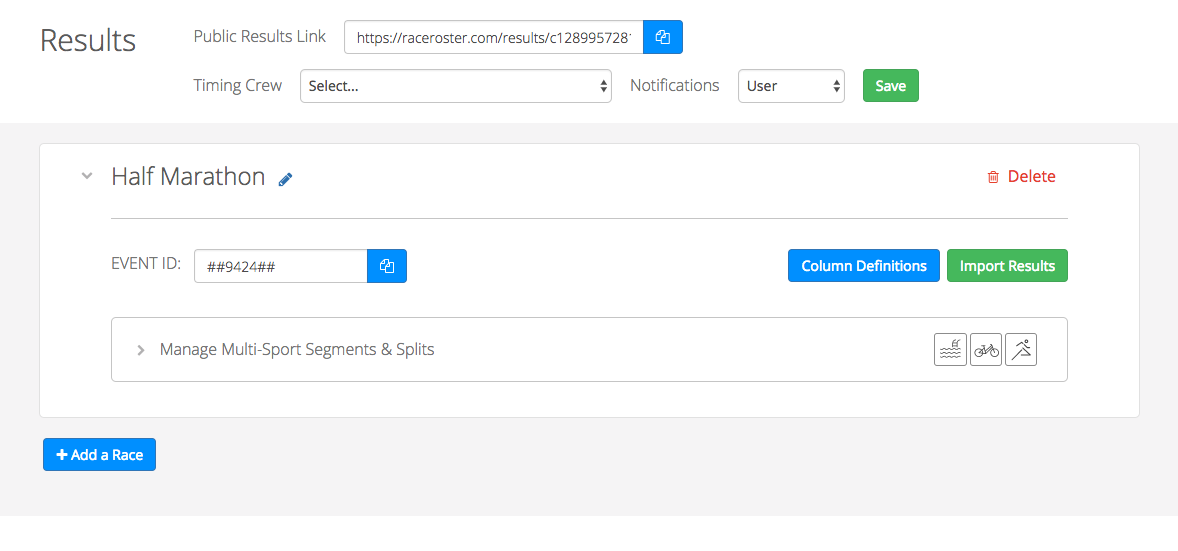 NOTE: If you do not see your races (sub-events), you can add them using the blue Add a Race button
4. Now select one of the import options: Copy/Paste From Excel or Import from a CSV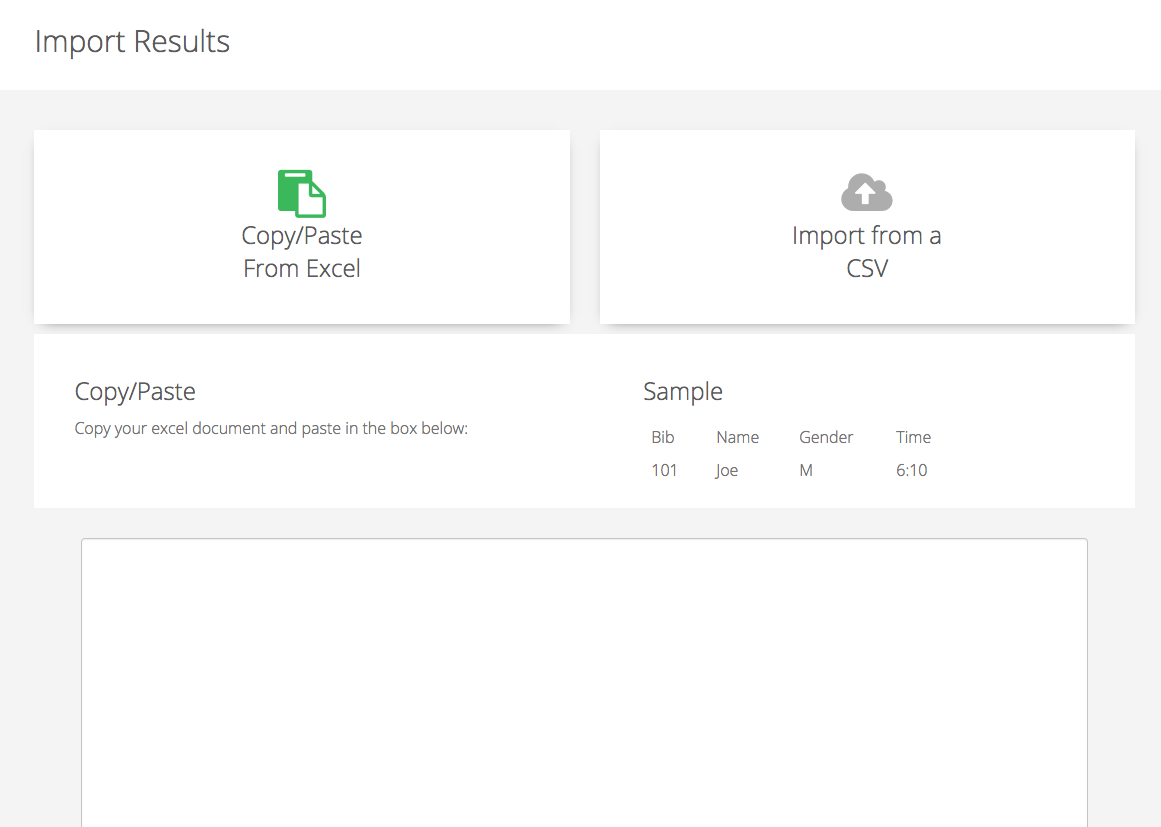 5. If you have selected Import from a CSV, use the Choose a file button to select a file from your device
6. Once the file has imported or you have copied and pasted the results, click Match Columns to match the data in your results file with the appropriate column headings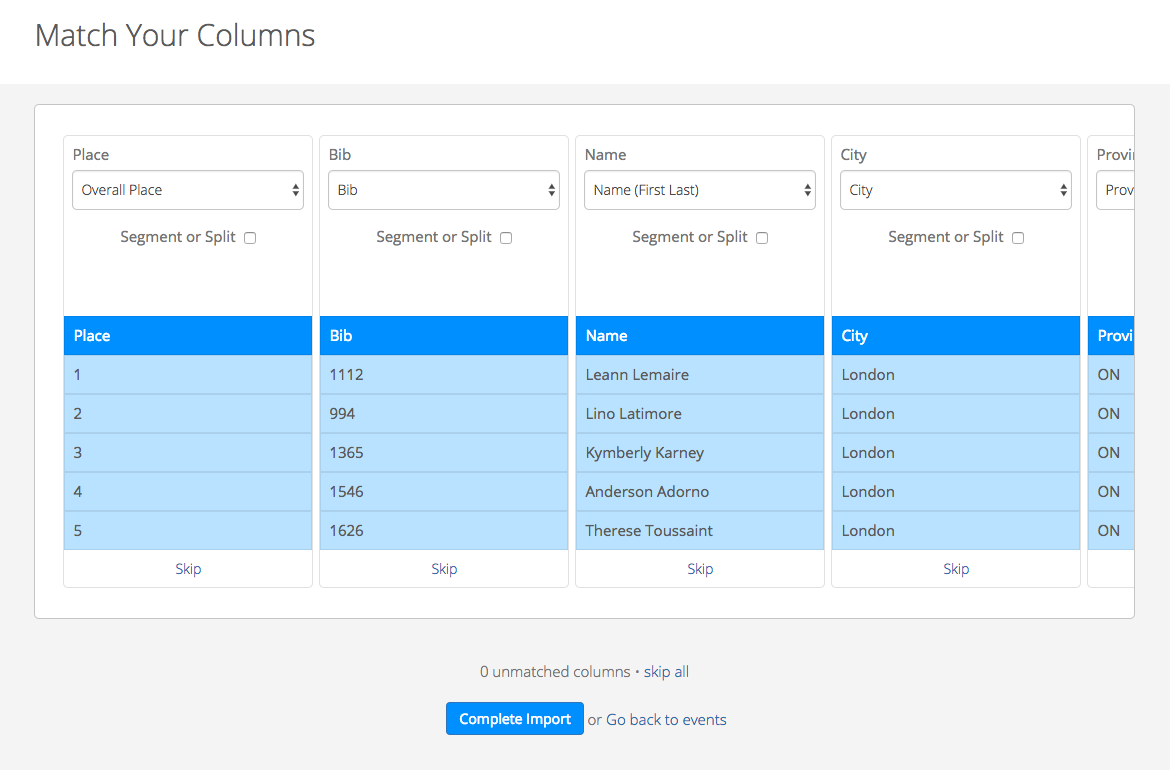 NOTE: You can skip matching a column using the Skip button below each column
6. Scroll down and click the Complete Import button when columns are appropriately matched
NOTE: The Complete Import button will only be accessible if you have matched all your columns 
7. Click the Public checkbox to make your results publicly viewable
8. Results will be available in 3 different places:
- A new tab titled View Results will appear on the main Event Details page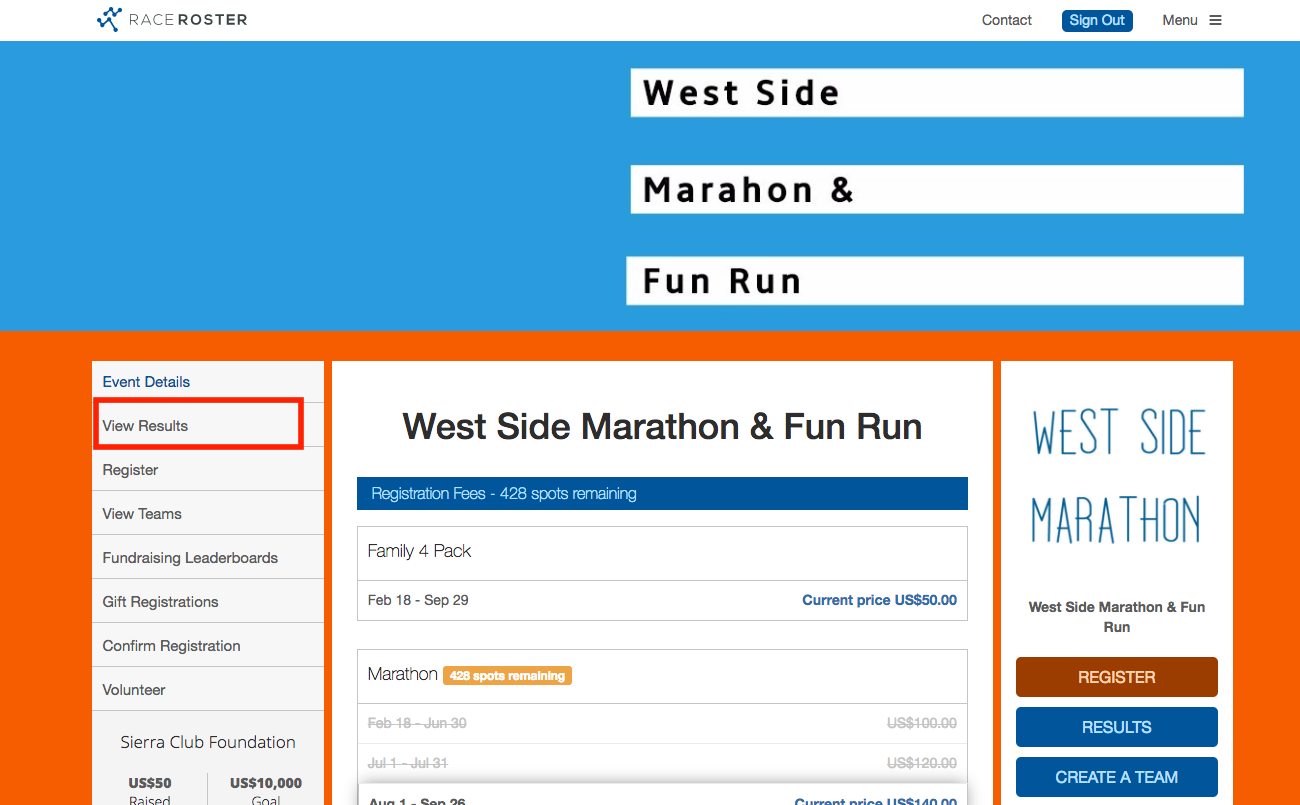 - Using the results link available on the import results page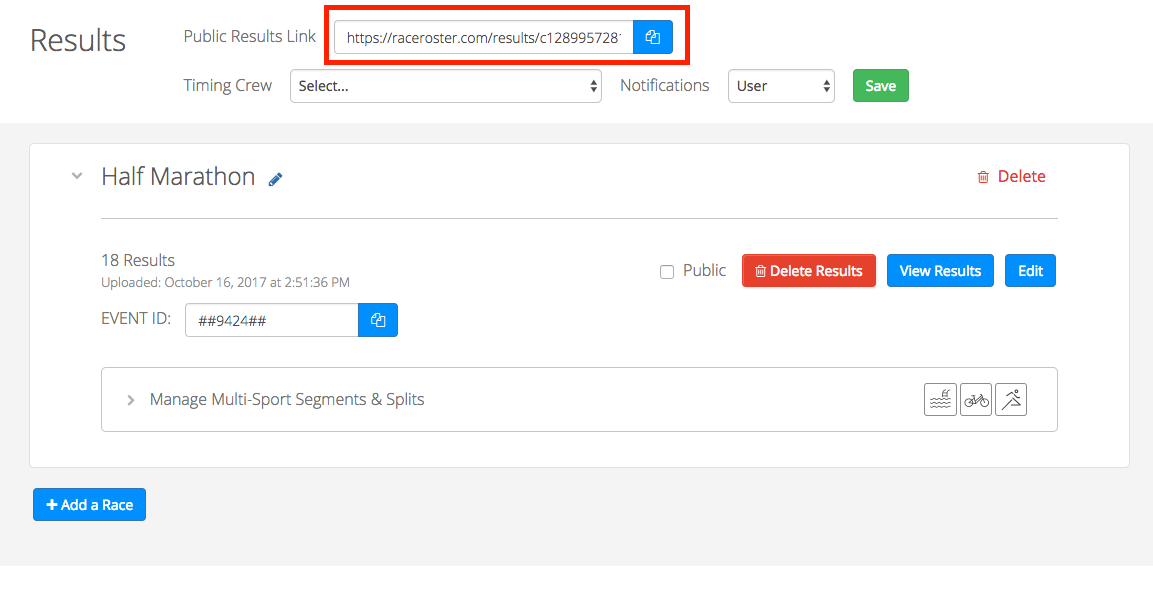 - Live on your results calendar and search widget (if applicable) 
NOTE: You only need to match your columns once and then the system will remember the matching and import will be faster for all subsequent results imports.