1. Login to your dashboard as a Race Director
2. From the lefthand side menu, select management -> invoices -> create invoice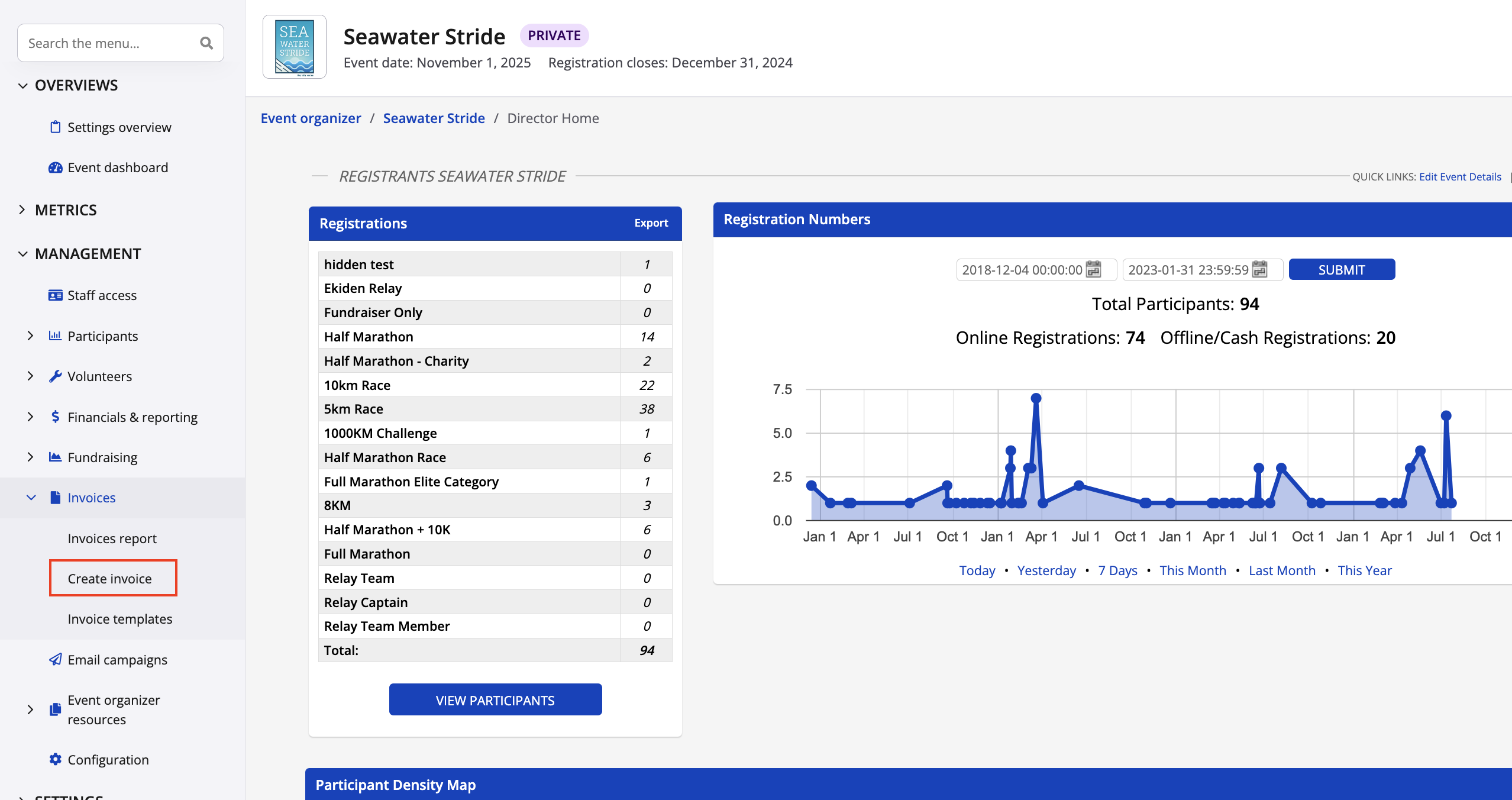 3. A new window will pop open with a template invoice that includes your event info and logo. Ensure to fill out the following sections first:
Event address
Event phone number
Event email
Bill to name
Bill to address
Bill to phone number
Bill to email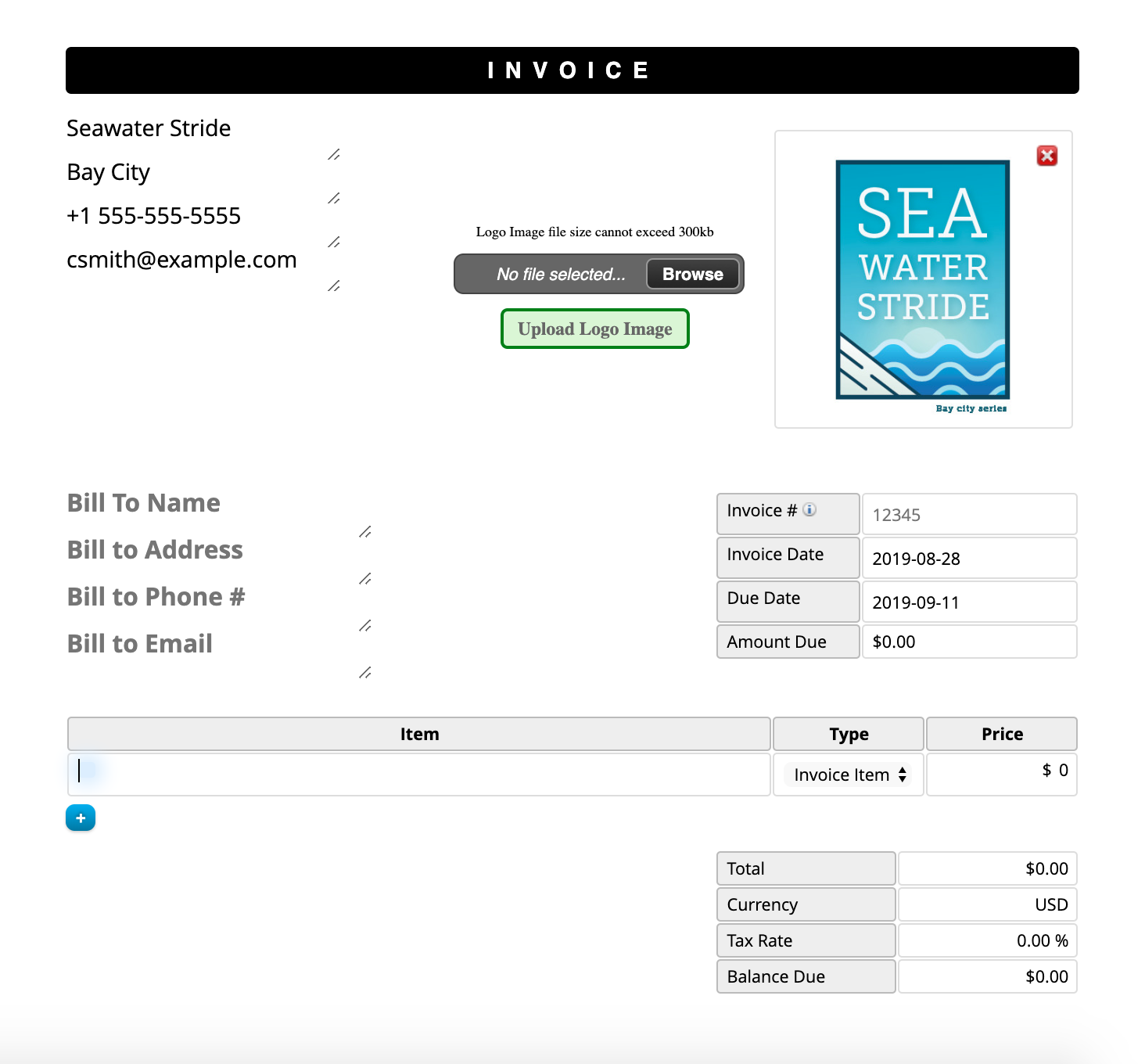 NOTE: If you're invoicing a participant we recommend opening up the participant list in another tab so you can easily copy and paste the info required
4. Hover over the small 'i' next to 'Invoice #' to help you sequence them accordingly
5. Invoice date pre-populates and invoice due date defaults to two weeks after issue, but can be adjusted
6. Fill in the first item (i.e. Souvenir Shirt, Socks, etc.), then add an additional item using the blue '+' button
7. Add an administrative fee as an item if you want the participant to cover the invoice fee and transaction fee applicable to your currency. (Invoice fees are specified in the Terms of Use agreed to in the Go Live process).
8. Add tax in the subtotal area (if applicable)
9. Totals will populate based fields you have filled out
10. Add any notes to the invoice for the recipient to review (if applicable)
11. Review the invoice and click save and submit invoice once you're ready to send


If you plan to issue several similar invoices you may wish to save this invoice as a template so in the future you only have to adjust the payee's information. If so check Save Invoice Details as a New Template? and use the template next time.
Please note: The invoice tool is a great way for you to keep up with payments from registrants and sponsors. To give you flexibility in what you are invoicing, the tool is not directly connected to your participant count or registration database and with that make sure you manually add the participant to your event once they have paid.
Visit our Financials section if you have more questions surrounding Race Roster's financial procedures.