*Please note, your Race Roster earnings must reach $200 for scheduled payout to be issued and if your earnings are less than $200 you will receive a payout after the event has closed.
How to get set up with Canadian Direct Deposit:
1. Login to your dashboard as an Event Organizer.
2. Navigate to the left of your screen and select 'Settings', followed by 'Payment Info'.
3. Insert Company or Personal Details including address.
For 'Preferred Payment', check the box marked 'Direct Deposit (Payment issued every week)'
4. You will be prompted to enter in your banking information and the email address where you would like statements notifications sent
Be prepared with the following:
- Bank Transit Number
- Institution Number
- Bank Account Number
5. Click 'SAVE' to complete your payment setup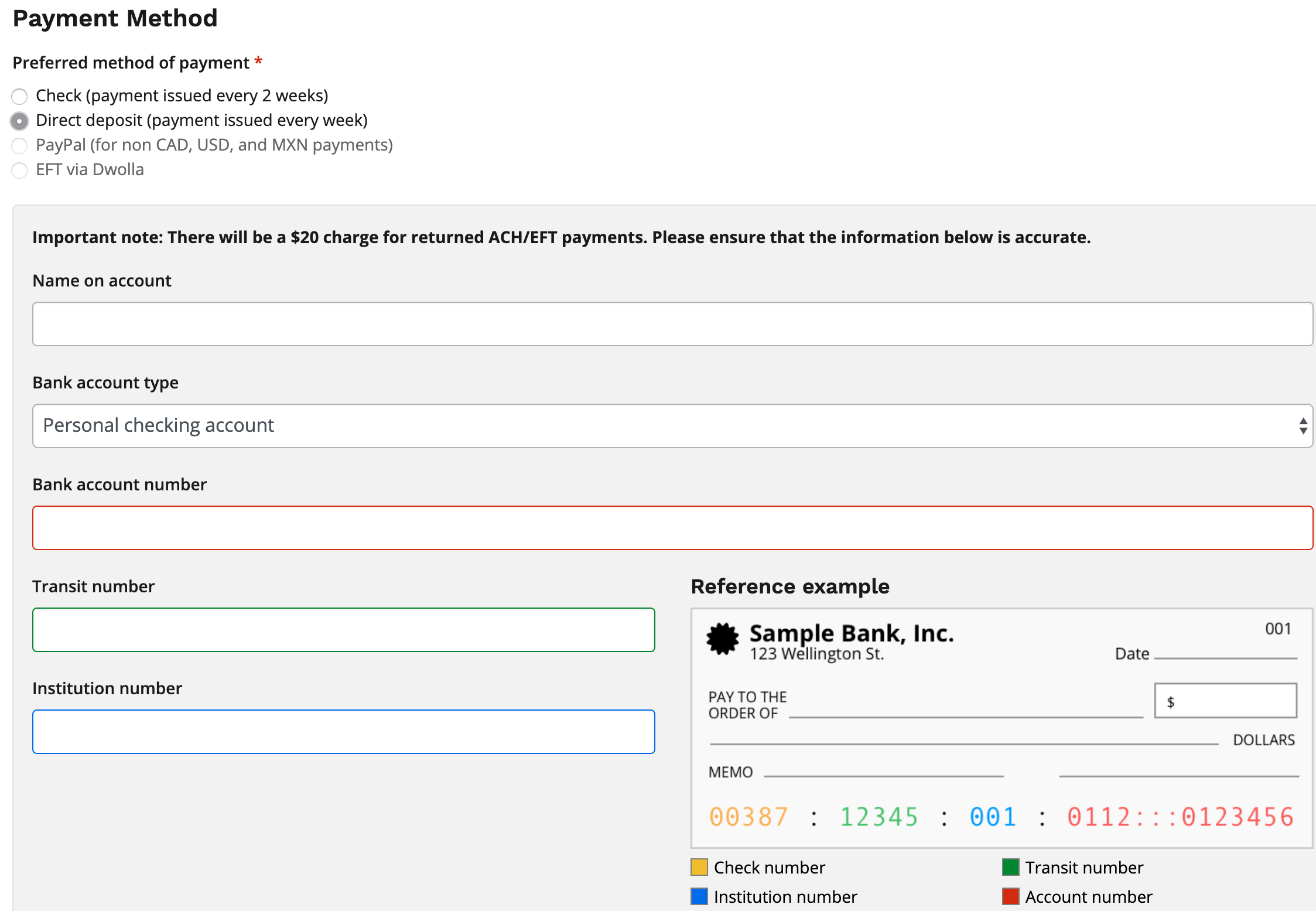 Canadian Direct Deposit Payment Schedule:
Payout initiated and posted to your dashboard every Tuesday (Includes all funds processed up to 11:59:59 PM EST of the Tuesday prior)
The statement for that period is received the same day the payment is processed (Tuesday).
Funds should be received within 1-3 business days
Funds included in each payout are from Wednesday at 12:00 AM EST (morning) to the following Tuesday at 11:59:59 PM EST (will be shown on the statement)
Reach out to support@raceroster.com or visit our Financials section if you have more questions surrounding financials.