Taking your event live means the configuration edits are complete and you are ready for the event registration page to show publicly. Once live on Race Roster, participants are able to register via the URL link that can be found by clicking EVENT PAGE from the top of your dashboard. Small edits and changes to the event can be made after the page is live, however, we recommend contacting us if you are unsure about how a setting adjustment will affect current registrants.
Take your event live:
1. Login to your dashboard and verify that you are using Race Roster as a Race Director (top right)
2. Navigate to the left of your screen and click on Setting Overview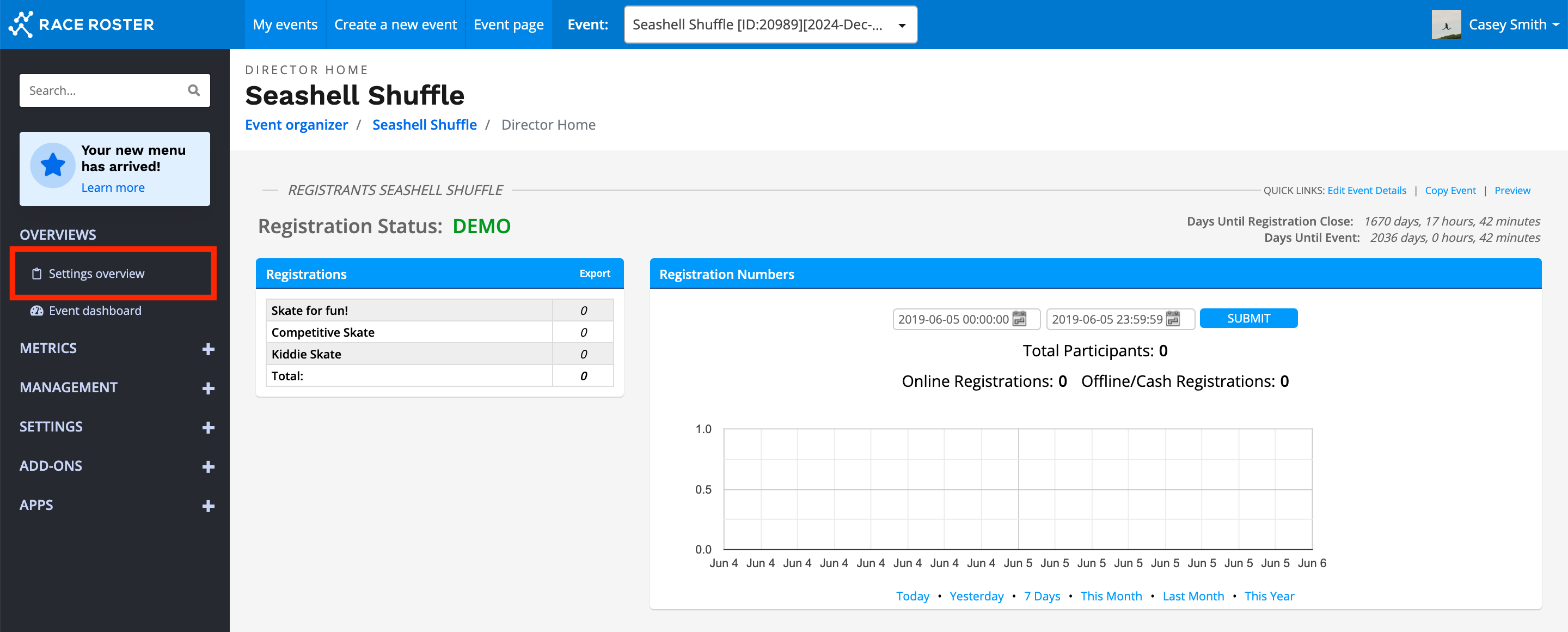 3. In the Top right corner of the screen, you should see a tab called EVENT STATUS. Toggle this to LIVE and click UPDATE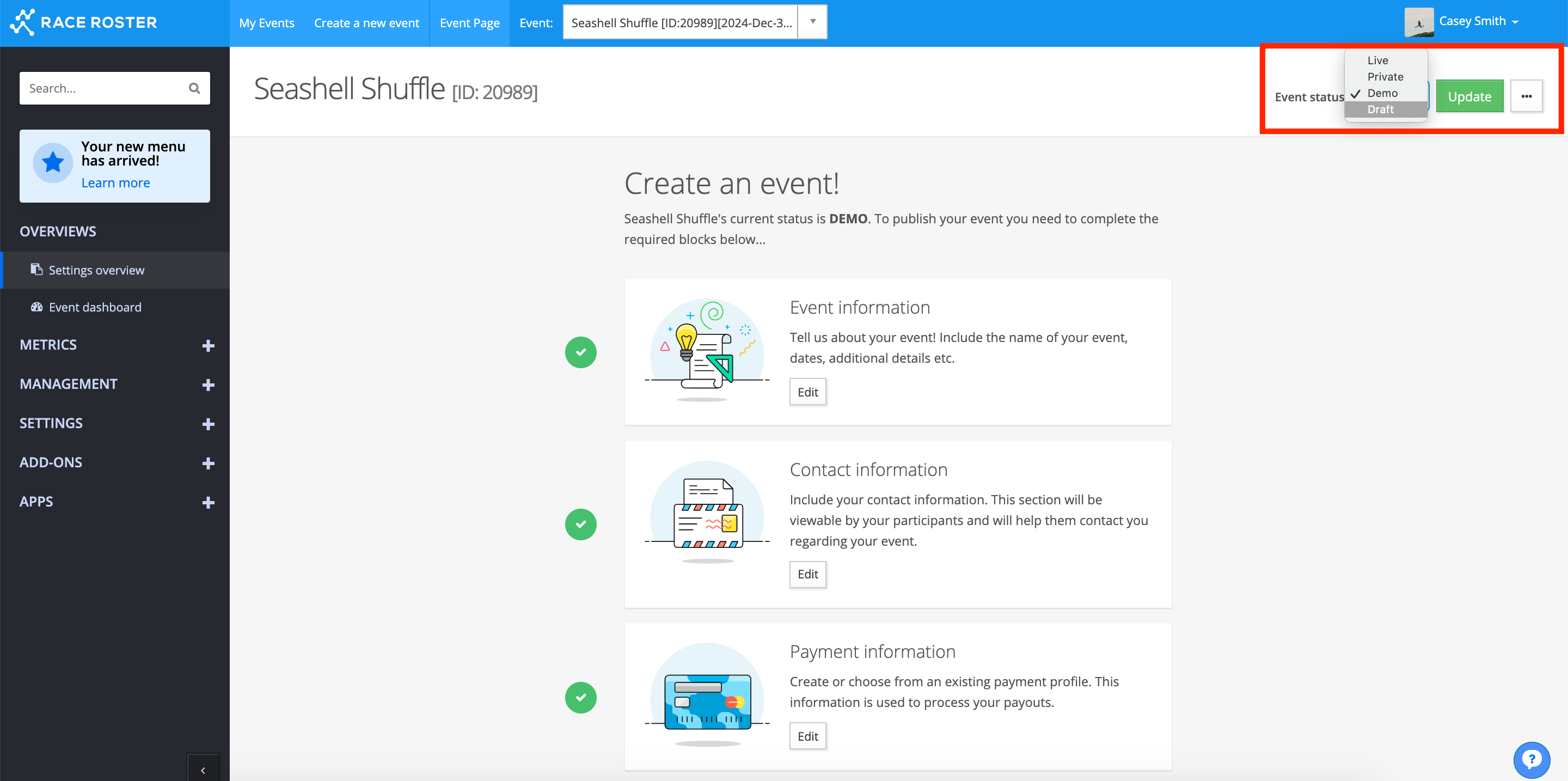 4. Move your mouse to the event you'd like to make live and find the box Change Status under Action. This option is also located underneath the Six Required Steps to go live.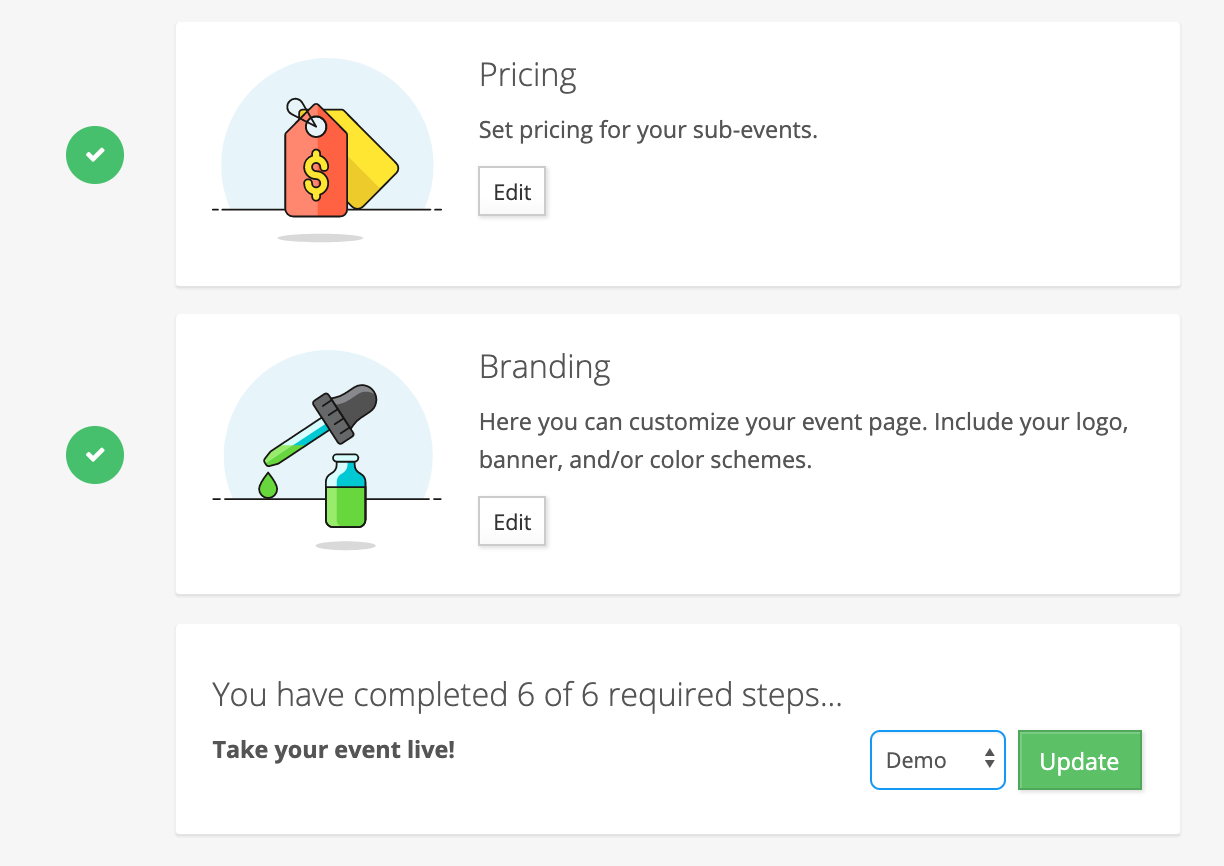 Note: in order to perform this action you must have 'Creator' checked off in your custom access settings. To update creator access for yourself or other staff that visit this article on, How do I change or restrict Director permissions
6. When you change the status to Live a new page will open where you can review your event settings and our terms & conditions associated with using Race Roster. Please read these and contact us by email or phone if questions arise
7. At the bottom of our terms & conditions, you will be prompted to sign, agree that you have read the terms and conditions and press SUBMIT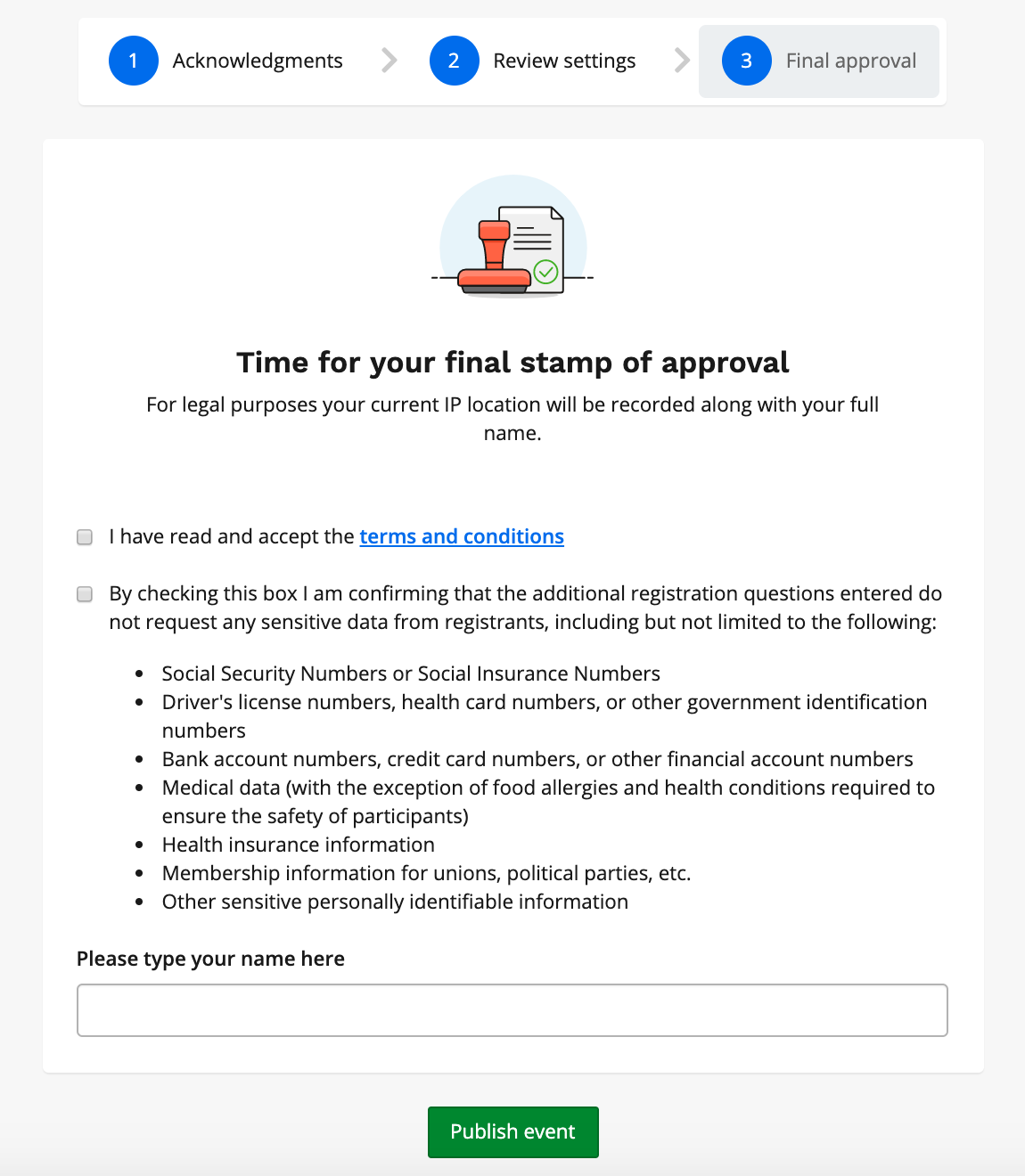 Your event is now live
To test how it looks to registrants hit PAGE at the top of your dashboard. The button should now say REGISTER (or custom language) instead of TEST REGISTRATION
*If not yet done, we recommend walking through registration to test the flow for your participants
For more on finalizing your event visit our section with articles to Create, Edit or Take Your Event Live.