1. Login to your dashboard as an Event Organizer and navigate to the left of your screen, select Management > Participants followed by Participant List and then customize the fields you want to see, click View Results

2. Use the search bar above the results to type in the participant's name or email to find their original registration transaction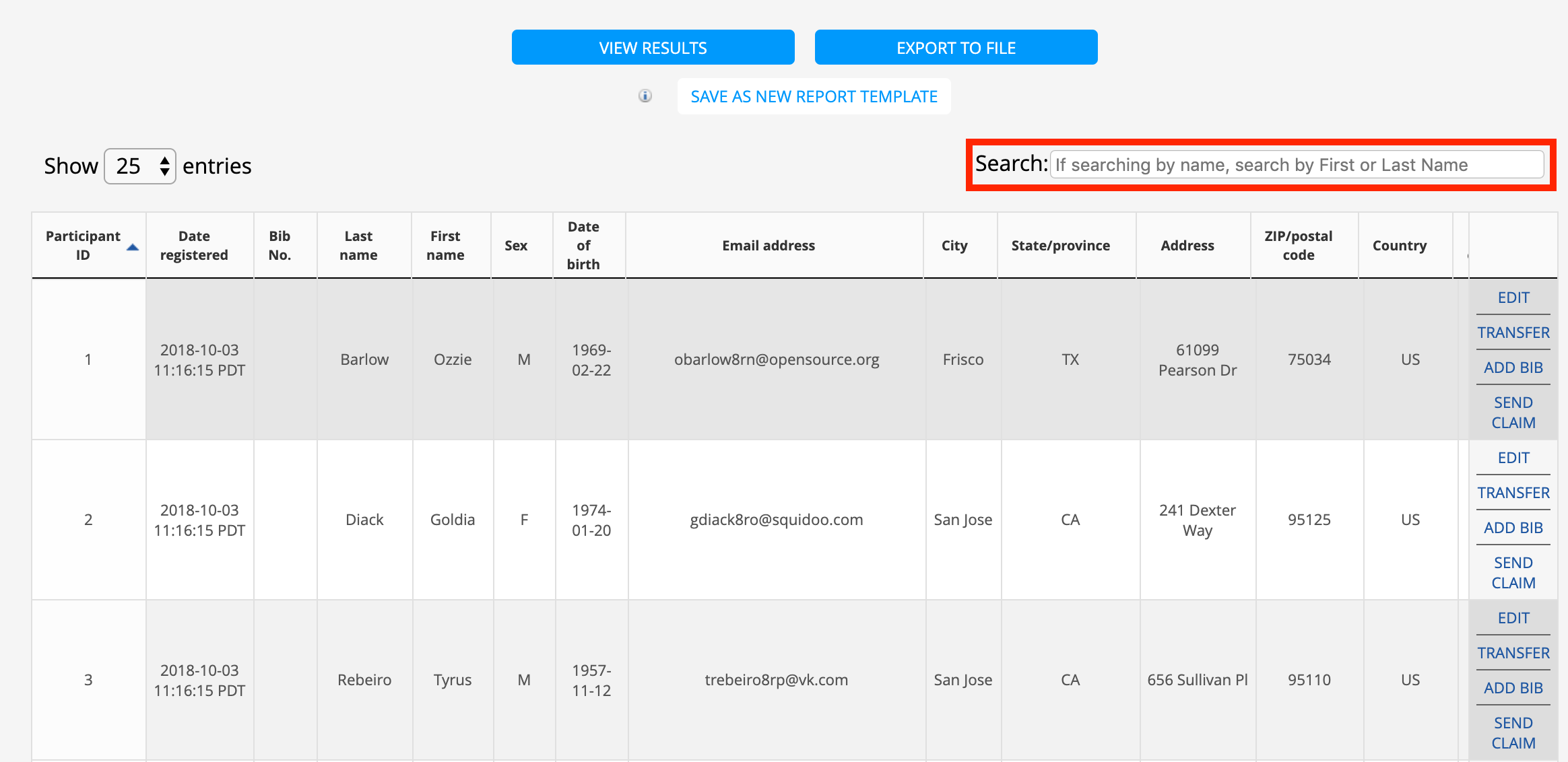 3. Click edit on the right side of the participant's registration details
4. A modal will appear with the participant's info, scroll to the very bottom and select Issue A Refund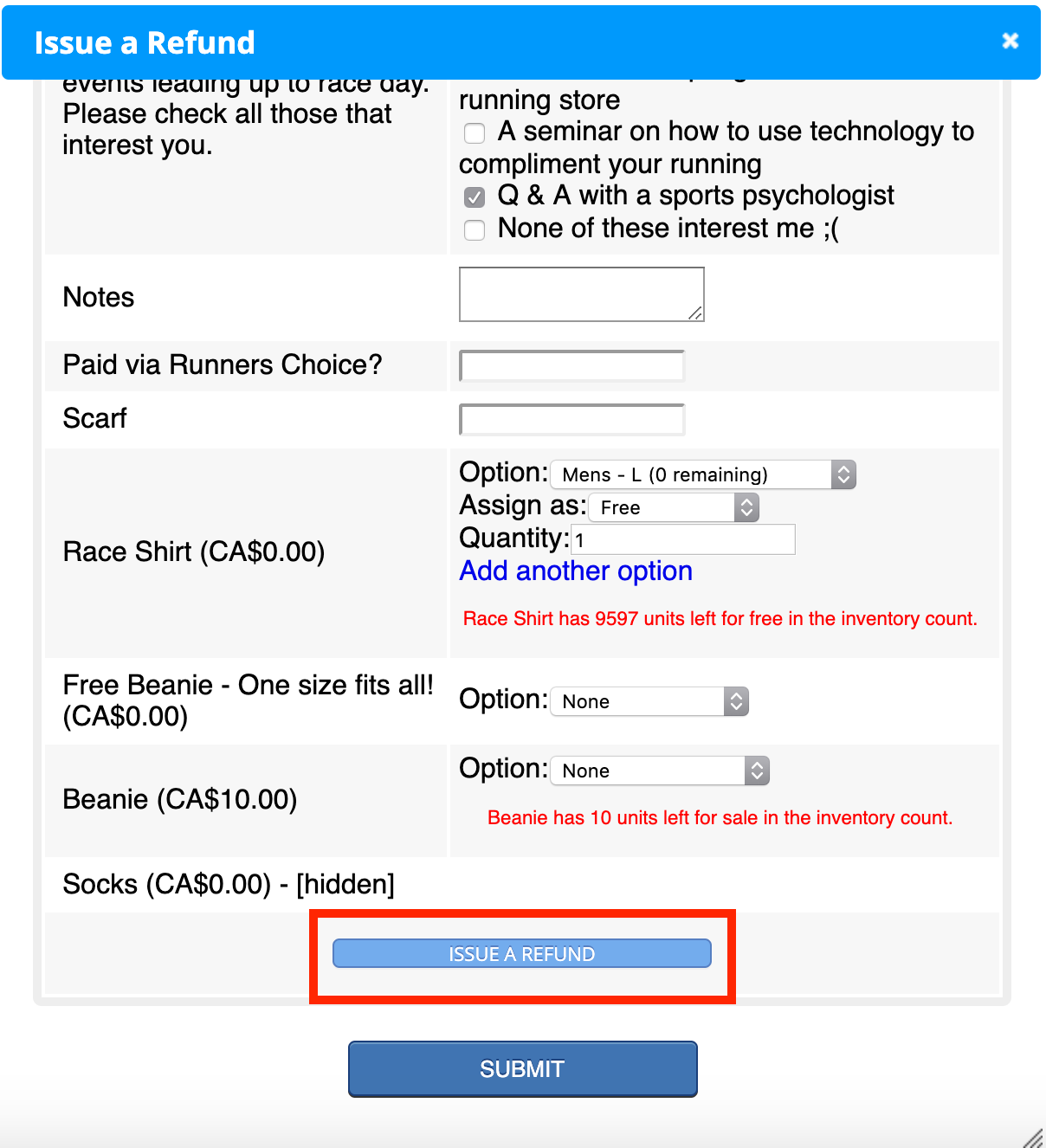 5. Now you will see a modal similar to the image below, here you decide:
Is this a full refund? if yes, leave Partial Refund? unchecked
Is this a partial refund? if yes, check Partial Refund? and change the amount in the box that reads alongside Refund Registration fee
Would you like to remove this person from the active list? this way they won't appear for bibs/shirts
Would you like to return any line items such as tax? (example below is not returning tax)
There is an option next to add an event service fee for the refund, we recommend adding $1.95 or more as that is the refund service charge billed to your event
In the light red section, you can then decide whether or not to refund the admin processing fee, in most cases we recommend you do not refund it as this was the cost to process the original transaction
6. After tailoring the refund to the unique circumstance of this participant you can now review the amount summary next to total to be refunded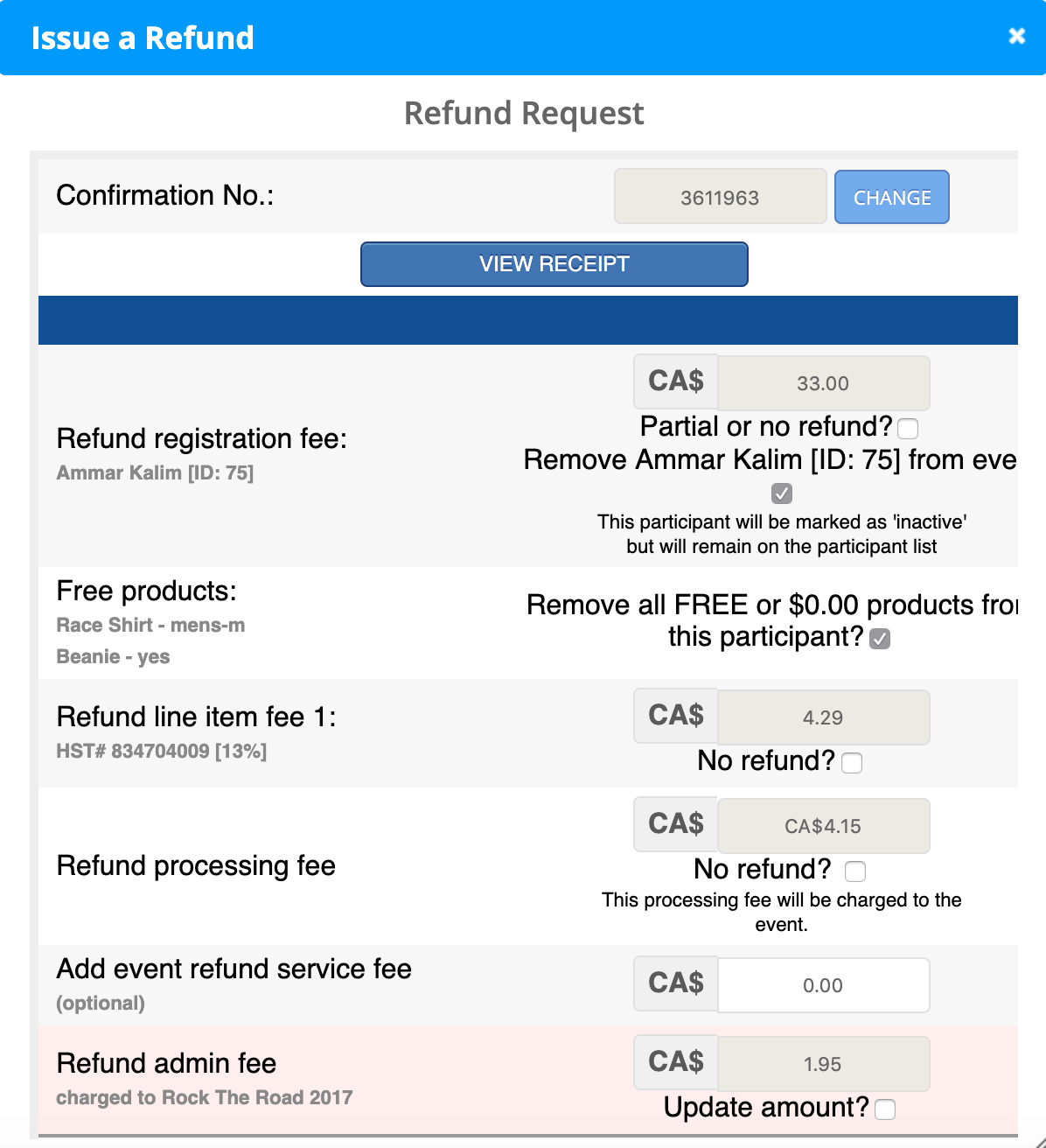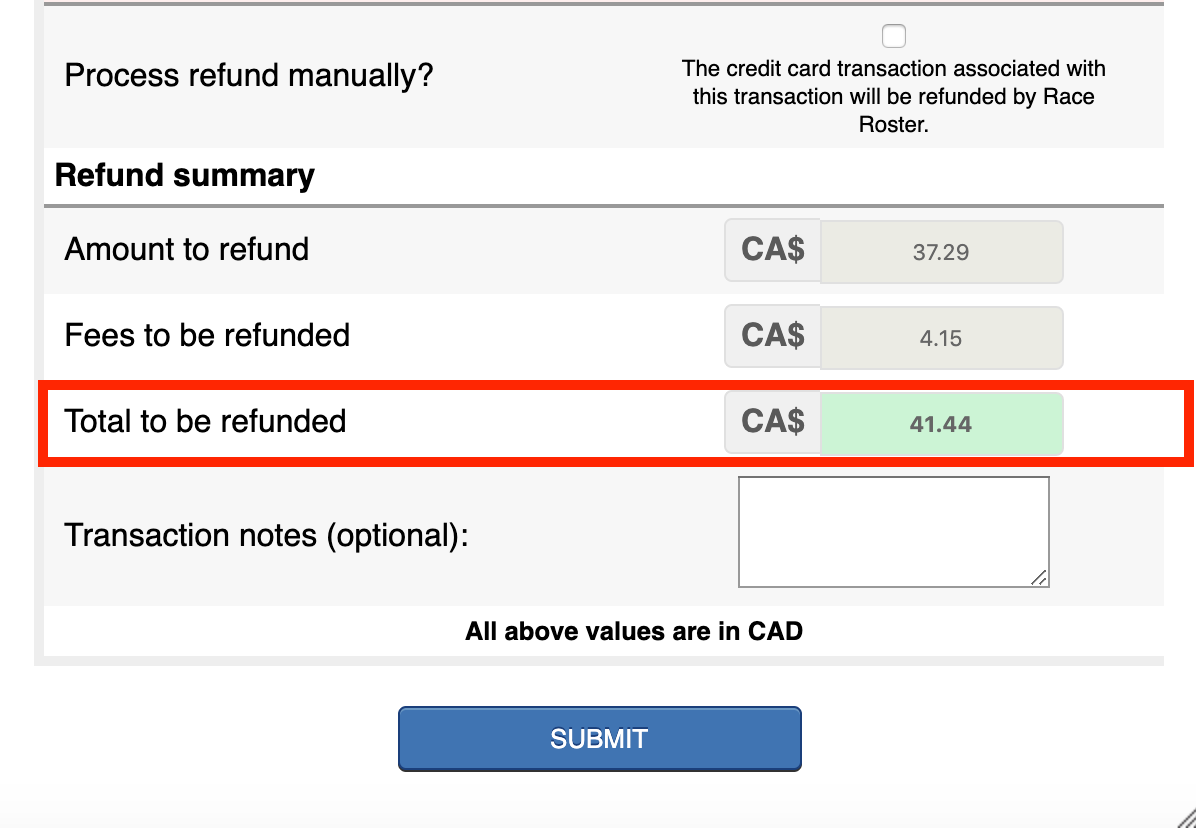 7. Ready to go? click submit and a pop up will appear to verify your decision to refund
8. If you chose to have Race Roster issue the refund directly an email is sent to the participant and a refund will be applied to the credit card they used for registration within 5-7 business days
Pro Tip
We recommend using the Additional Details tool under your Event Settings to clearly outline a refund and cancellation policy for your event participants. Most endurance events do not offer full refunds, especially on admin or processing fees paid during the initial registration.
See our Manage Participants section for more articles on modifying your athlete's registration information.