1. Login to your dashboard as an Event Organizer.
2. Navigate to the top left of the screen to search box and search and select Event payout report. Alternatively, you can Management > Financials & Reporting followed by Event payout report from the drop-down menu.
3. You will then be directed to the Event payouts page where you can find a list of financial payouts.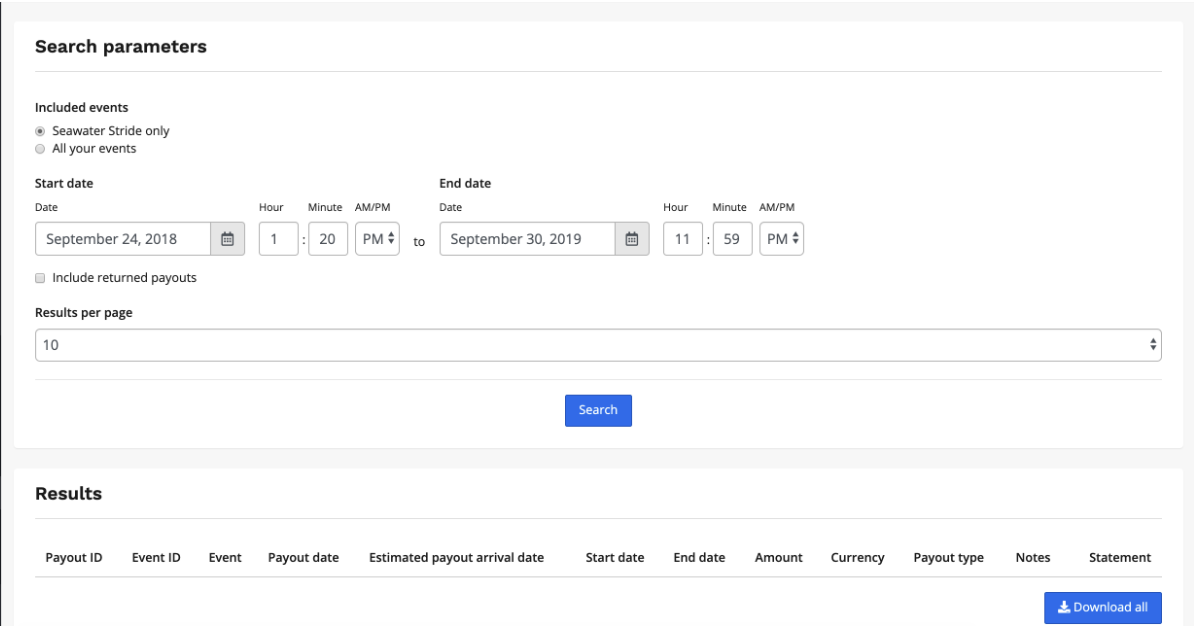 4. Click view under the statement column and a pdf statement will open in a new window
5. Navigate back to the payout reports screen on Race Roster to review or download more statements
For a quick glance at your payouts, navigate to the main dashboard and scroll to the Financials section. Under the Total Payouts section; a list of most recent payouts will appear. To view more, navigate to the top right of the box and click View Payouts.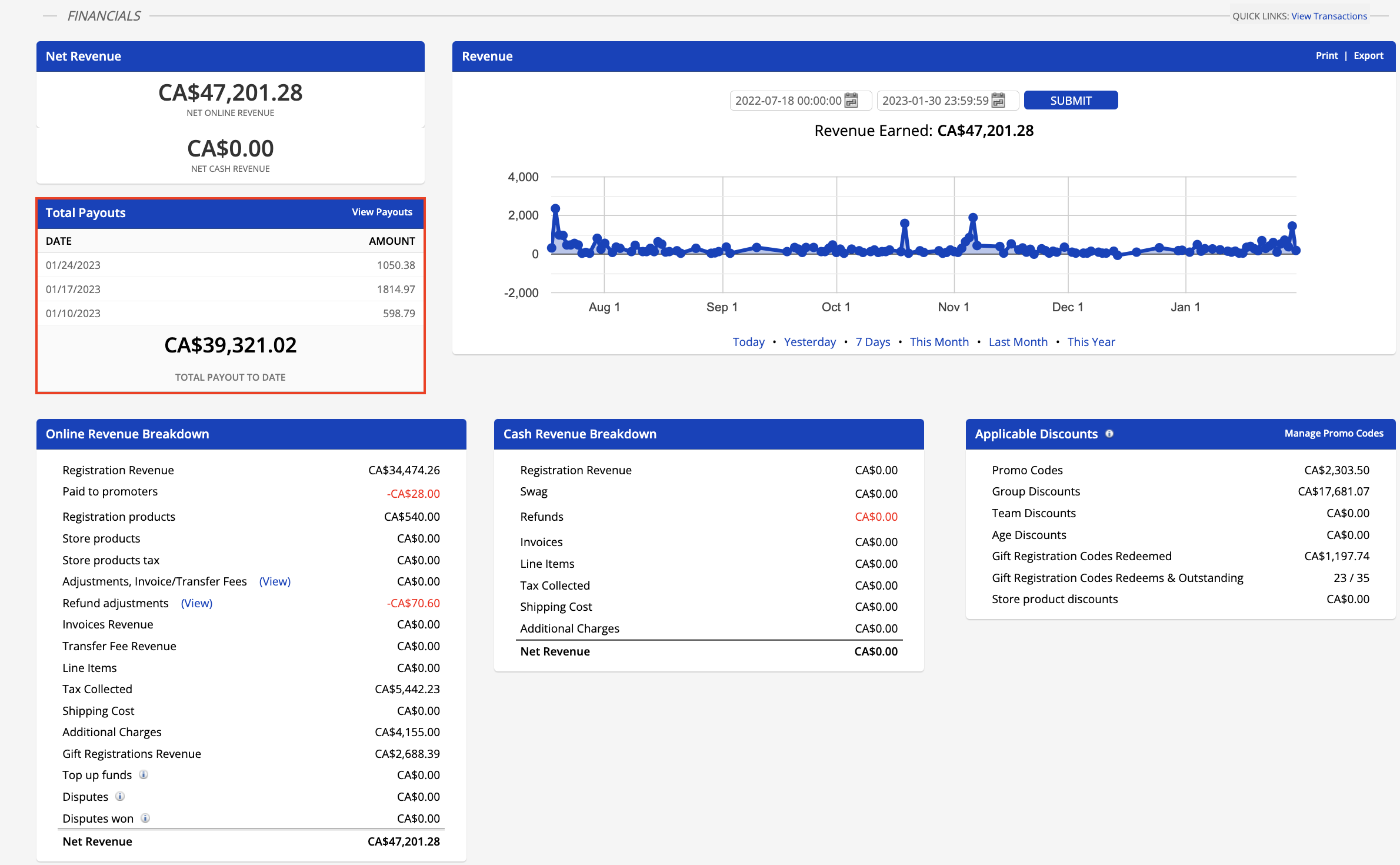 Visit our Financials section if you have more questions surrounding Race Roster's financial procedures.