1. Login to your dashboard as a Race Director and verify that the EventID-EventName-Date in the navigation bar at the top of your screen is correct
2. Navigate to the left of the screen and select Financials, followed by Payout Report from the drop down menu

3. Ensure that the correct event id is entered and the date fields show the correct range for your search. Click view results to view your payouts.

5. A list of financial payouts will appear, move to the statement column and click view statement
6. A pdf statement will open in a new window, navigate to the right corner and download it (if needed)
7. Navigate back to the payout reports screen on Race Roster to review or download more statements
For a quick glance at your payouts, navigate to the main dashboard and scroll to the Financials section. Under the Total Payouts section a list of most recent payouts will appear. To view more, navigate to the top right of the box and click View Payouts.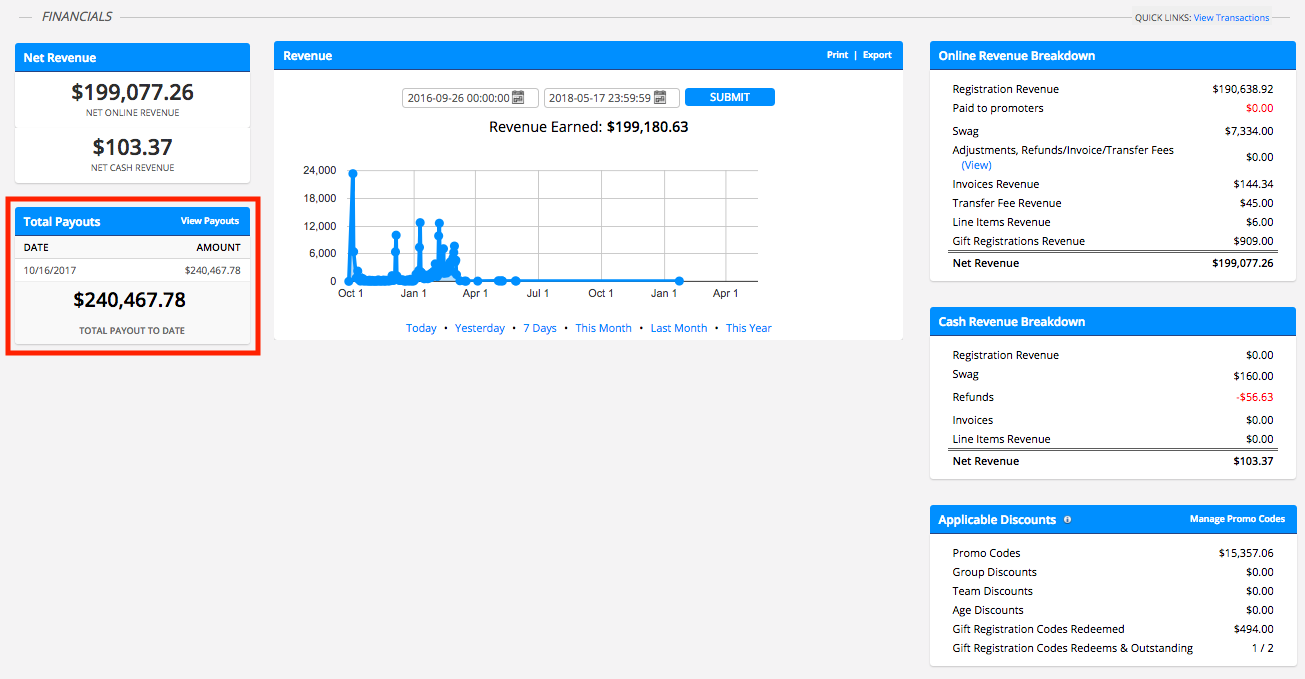 Visit our Financials section if you have more questions surrounding Race Roster's financial procedures.