After completing an event registration on Race Roster, participants have the option to save their registration within their Apple Wallet to easily reference at a later time. However, the names of the registered participants display on the back of the Apple Wallet registration rather than the front.
To learn how to find multiple registrants on your Apple Wallet registration, please follow the steps below.
1. After completing a registration for an event on Race Roster, you will have the option to save your registration to your Apple Wallet from three different places:
Thank You Page after completing registration
Confirmation email

Confirmation Receipt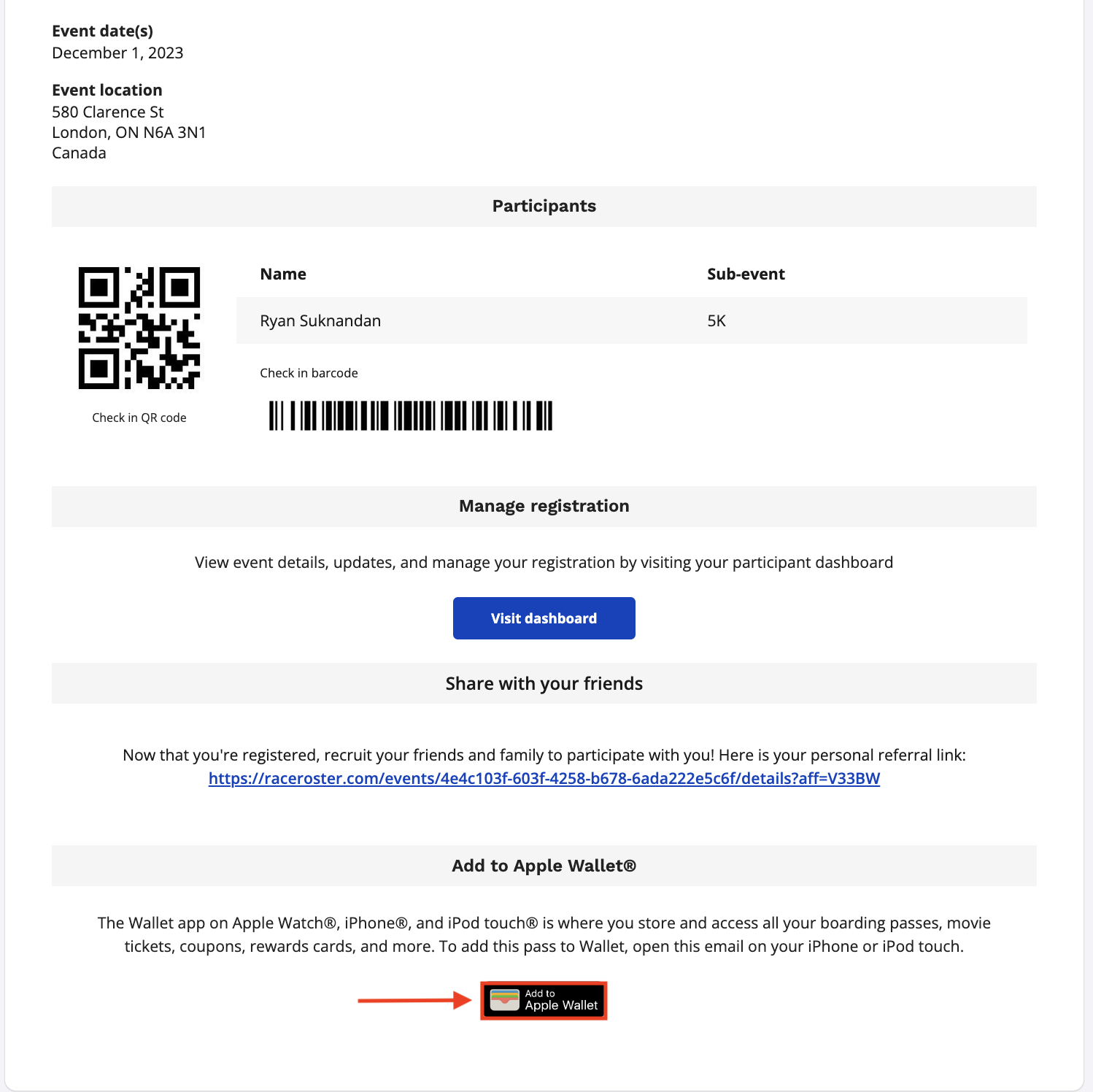 2. After clicking the Add to Apple Wallet Button from your mobile device, you will see a screen allowing you to Add your registration to the Apple Wallet in the top righthand corner.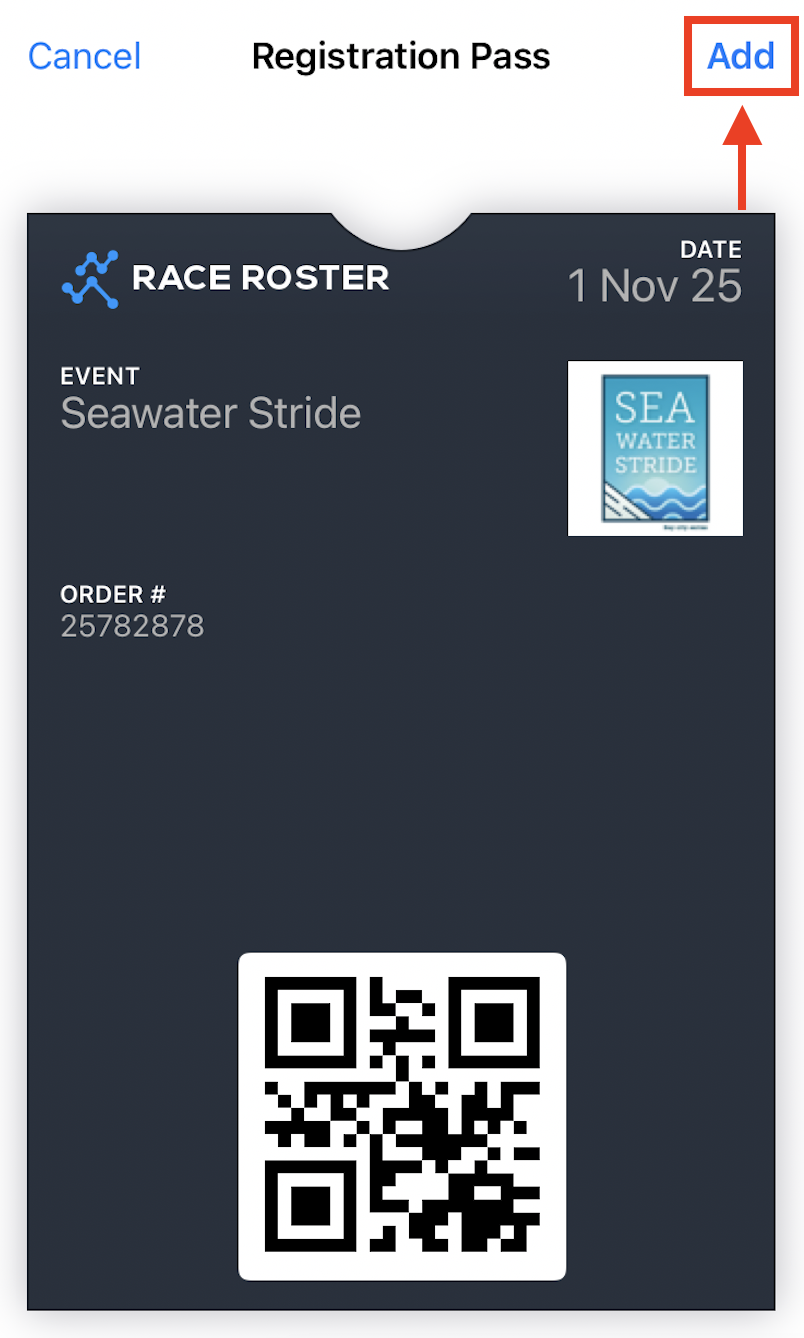 3. After adding, the registration will be visible and selectable within your Apple Wallet. Information such as the event name, confirmation number, and the scannable QR code will display within the Apple Wallet. In the top righthand corner of the registration, click on the white info icon in the top righthand corner of the page.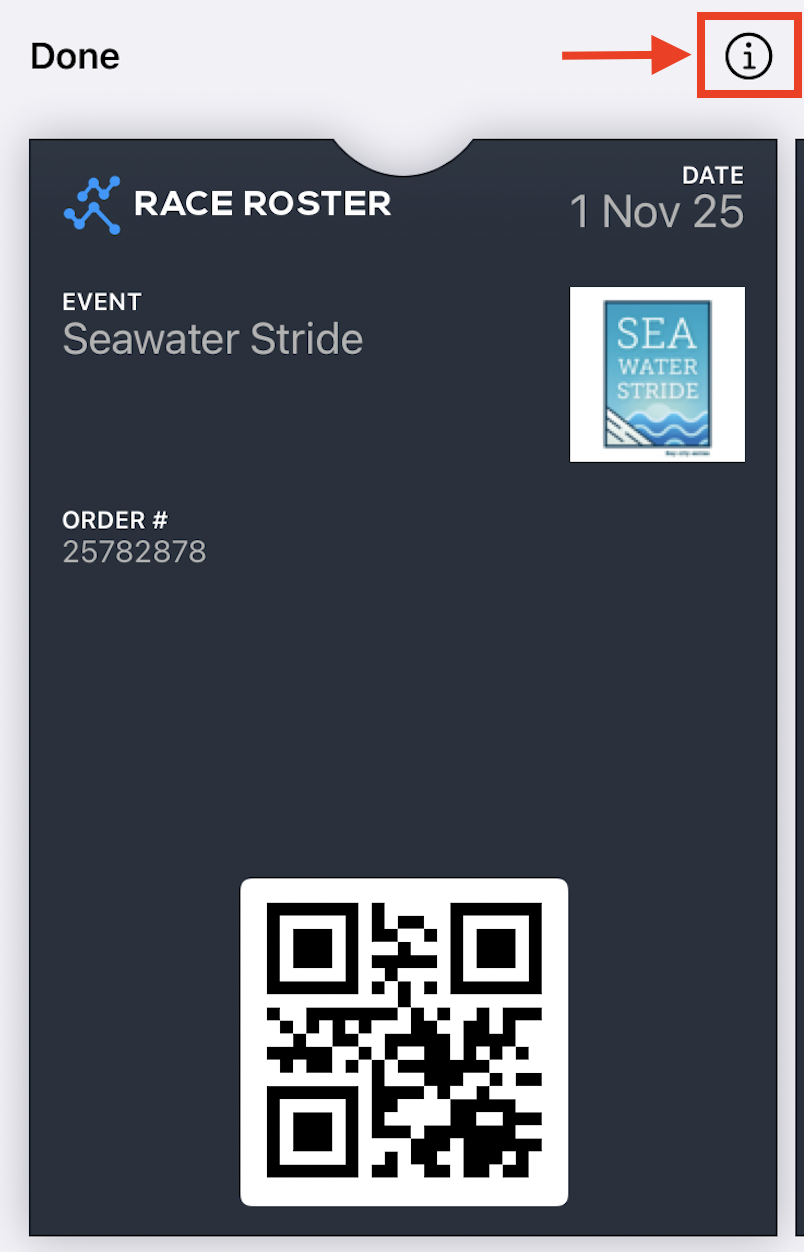 4. From the info screen, you will be able to view all registrant names that were a part of the transaction, as well as other information such as the date of the transaction, a link to the event page, and the contact information for the event.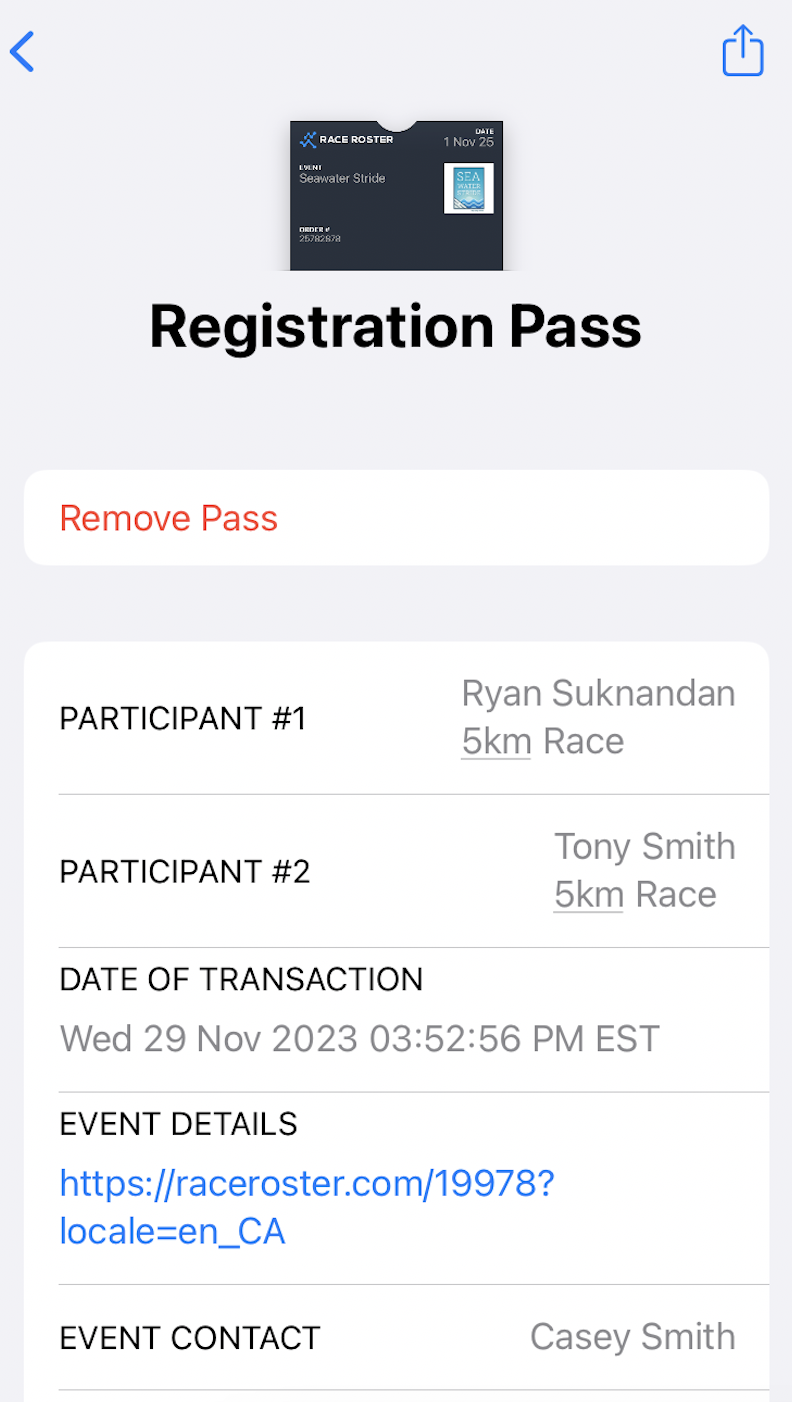 If you have any questions about adding a registration to your Apple Wallet, please contact us at support@raceroster.com