The heat map is your quick guide to understanding where your registrants live by postal code. You will find the heat map by logging into your Race Director dashboard or by going to the Demographics section of your Metrics dashboard. Not sure how to sign in? See our article on accessing your dashboard here.
Heat map data is:
helpful for focusing your online advertising to geographical areas where you have the most momentum as well as regions where you'd like to connect more athletes to your online registration page
valuable for your sponsorship discussions and proposals
useful for comparing year to year event heat maps to spot trends in participation

The above photo is the heatmap that you will find your event dashboard.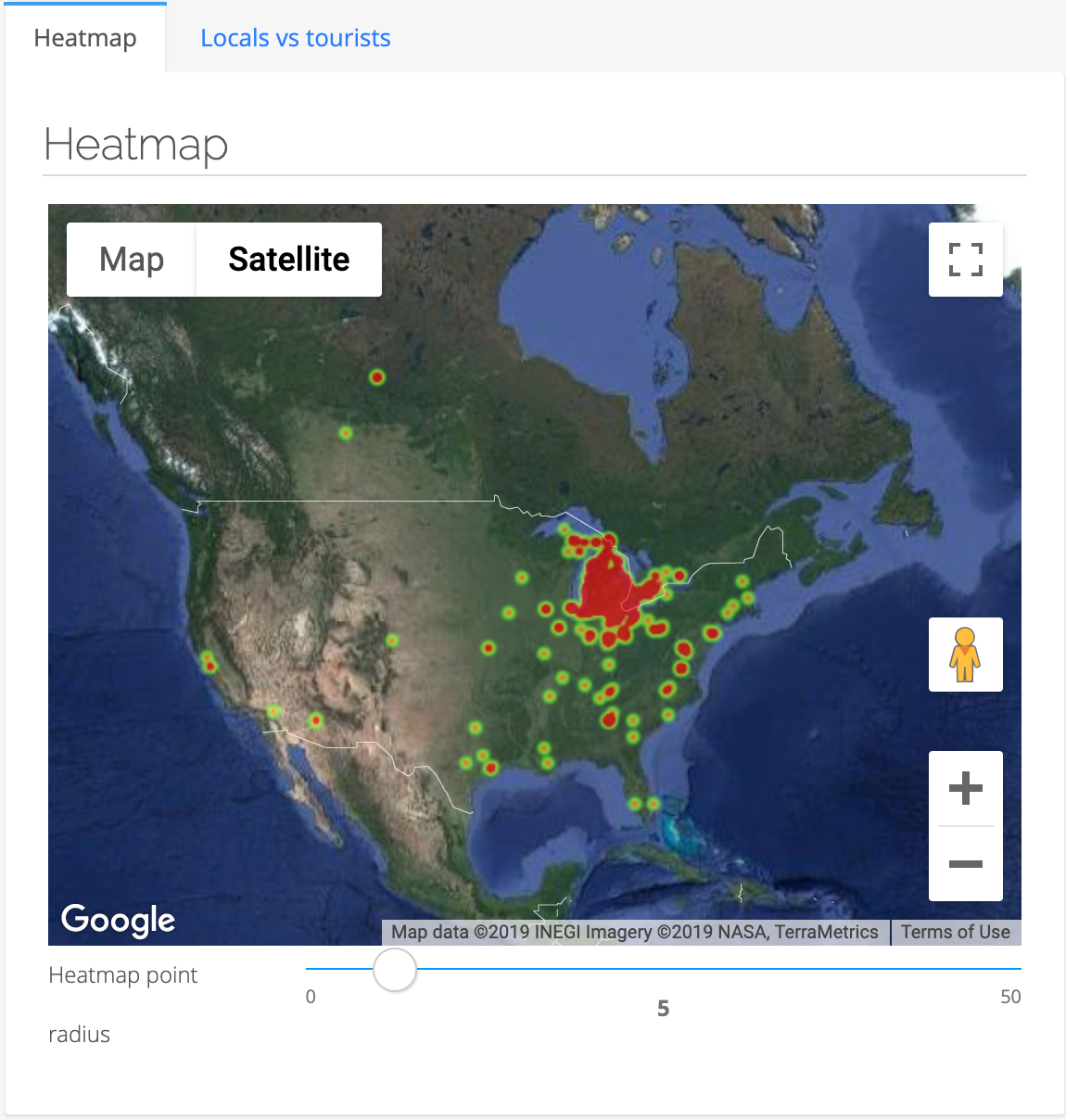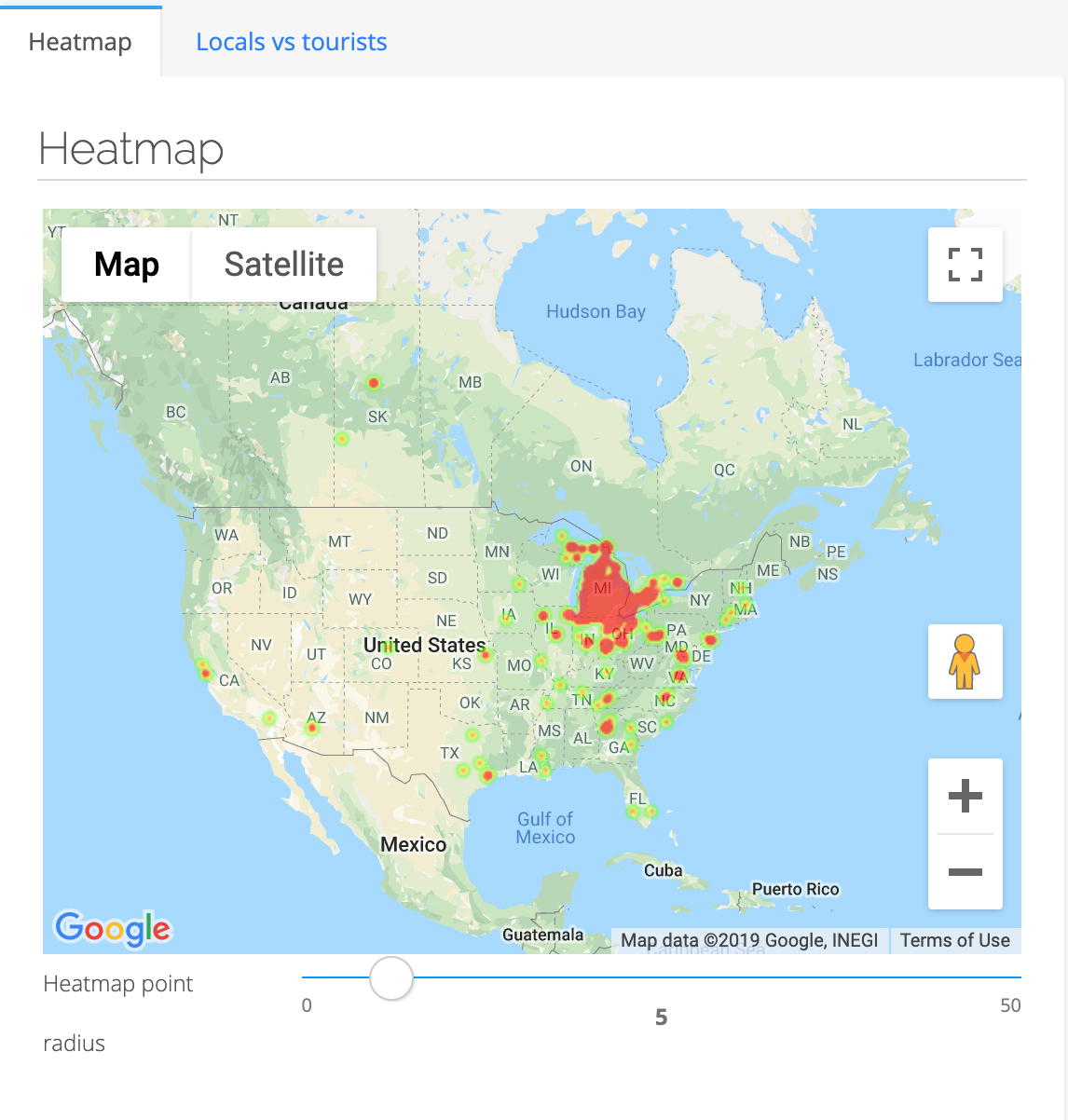 The above heatmaps can be found in the demographic section of your Metrics.