Race Roster has created a new integration with Grassrootz that allows event organizers to import their event's charity partners from their Grassrootz event into Race Roster. This integration allows event organizers to host fundraising and receive donations through the Race Roster platform, with the donation information being sent and displayed on the participant's fundraising page on Grassrootz.

Please note: our Grassrootz integration is only available for Australian and New Zealand based events.
To learn how to enable the Grassrootz integration on your event follow the steps below.


How to associate my Grassrootz event to my Race Roster event
1. From your event dashboard, click on settings -> fundraising to find your fundraising/Grassrootz settings.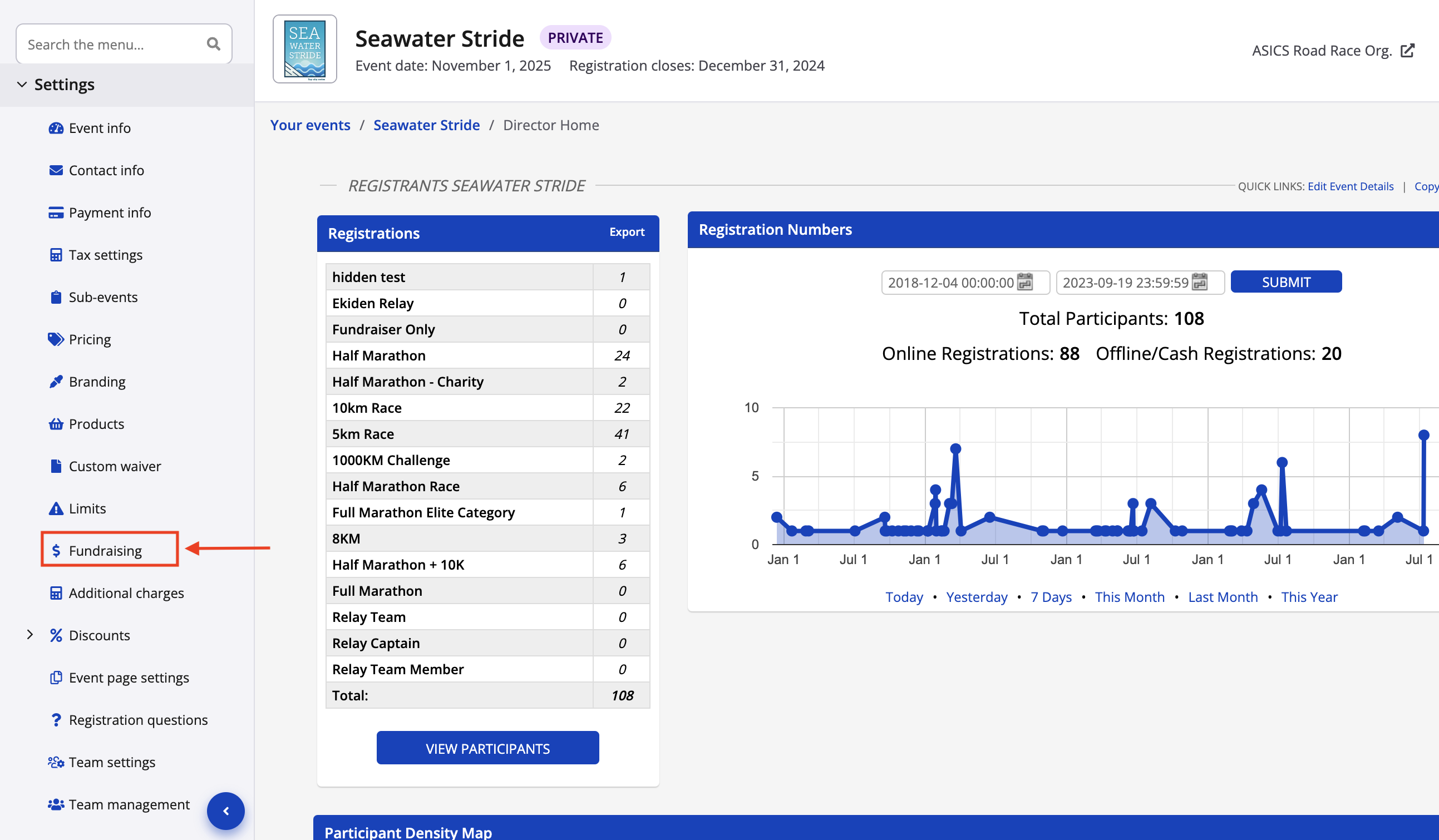 2. From your fundraising settings, enable Grassrootz on your event by enabling the Grassrootz setting toggle.

3. After enabling Grassrootz on your event, enter in your event's Grassrootz ID number into the field provided to connect your Race Roster event to Grassrootz.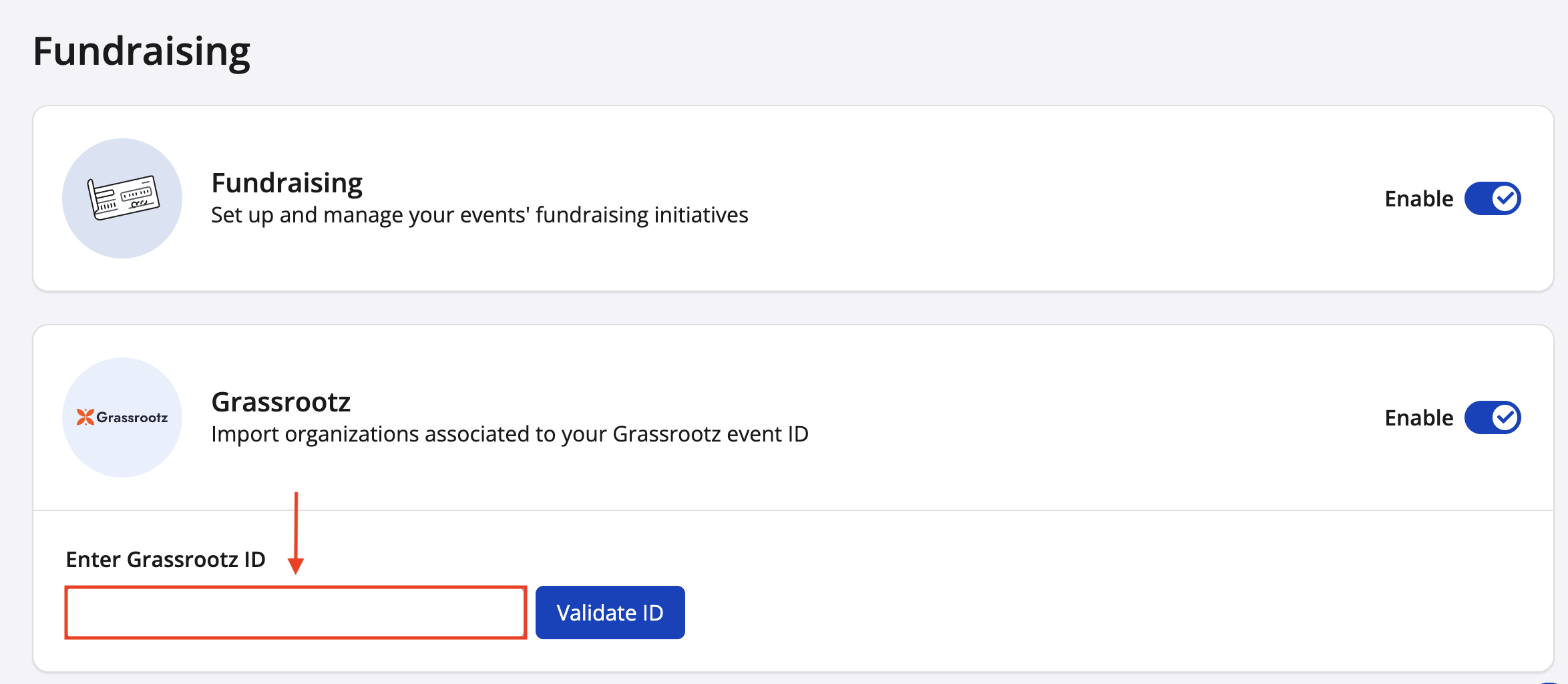 4. Import your existing charities from Grassrootz into Race Roster by clicking the Import from Grassrootz or Import button found within the Organizations section.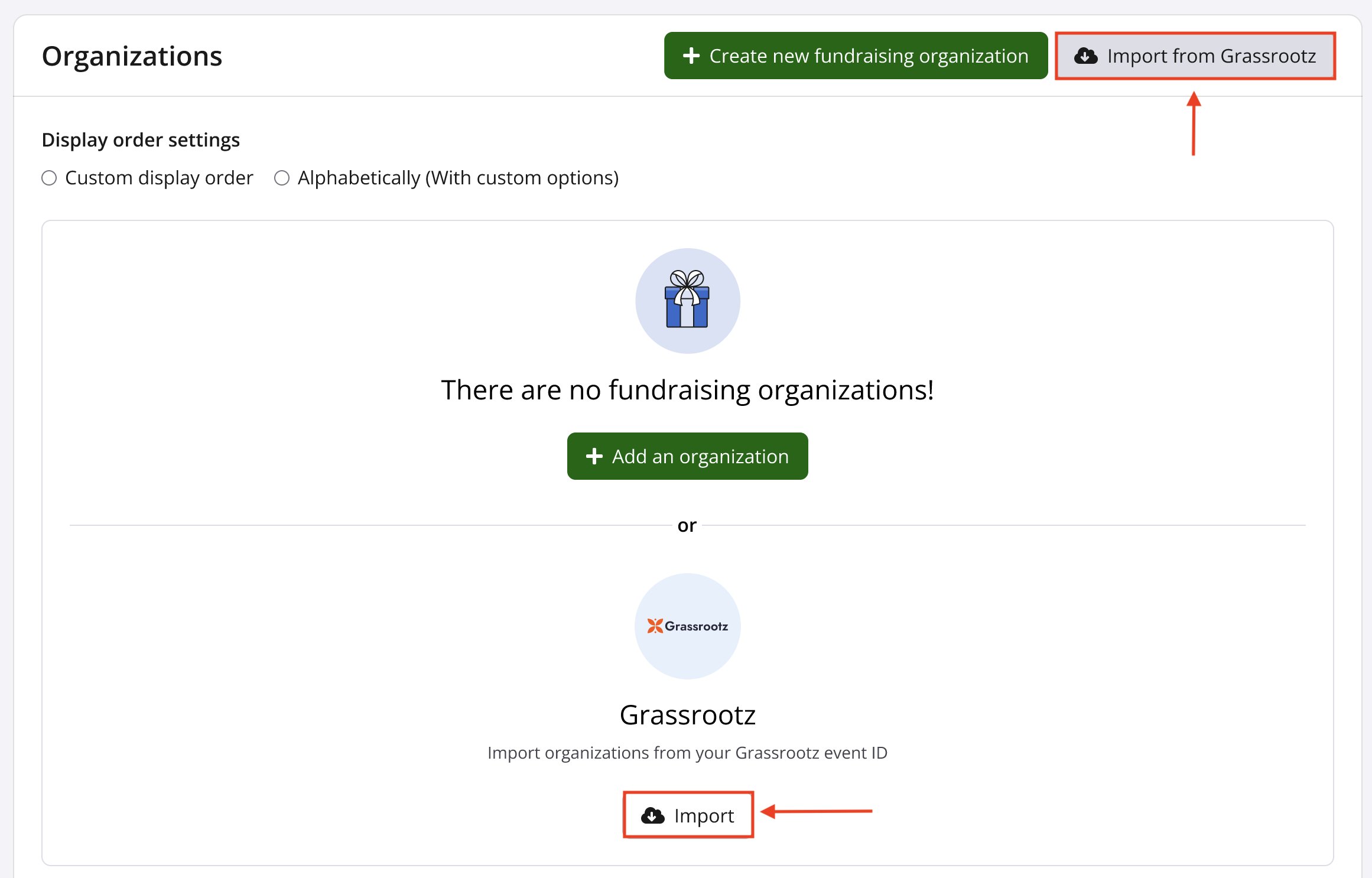 5. After importing your charity organizations from Grassrootz into Race Roster, the organization will need to complete the fundraising payment profile for the organization. Fundraising payment profiles must be completed before the charity can appear on the event within registration.

Please reference our guides below for other resources concerning payment profiles:
As the event organizer, you will want to ensure that a fundraising coordinator from each of your imported Grassrootz charities has access to your Race Roster event page in order to complete their fundraising payment profile. Fundraising coordinators should be restricted to only edit their own specific charity. To learn how to add fundraising coordinators to your event with proper restrictions to ONLY make edits to their own charity, please follow our step-by-step guide here: https://support.raceroster.com/hc/en-us/articles/360039334032-How-to-restrict-fundraising-organizations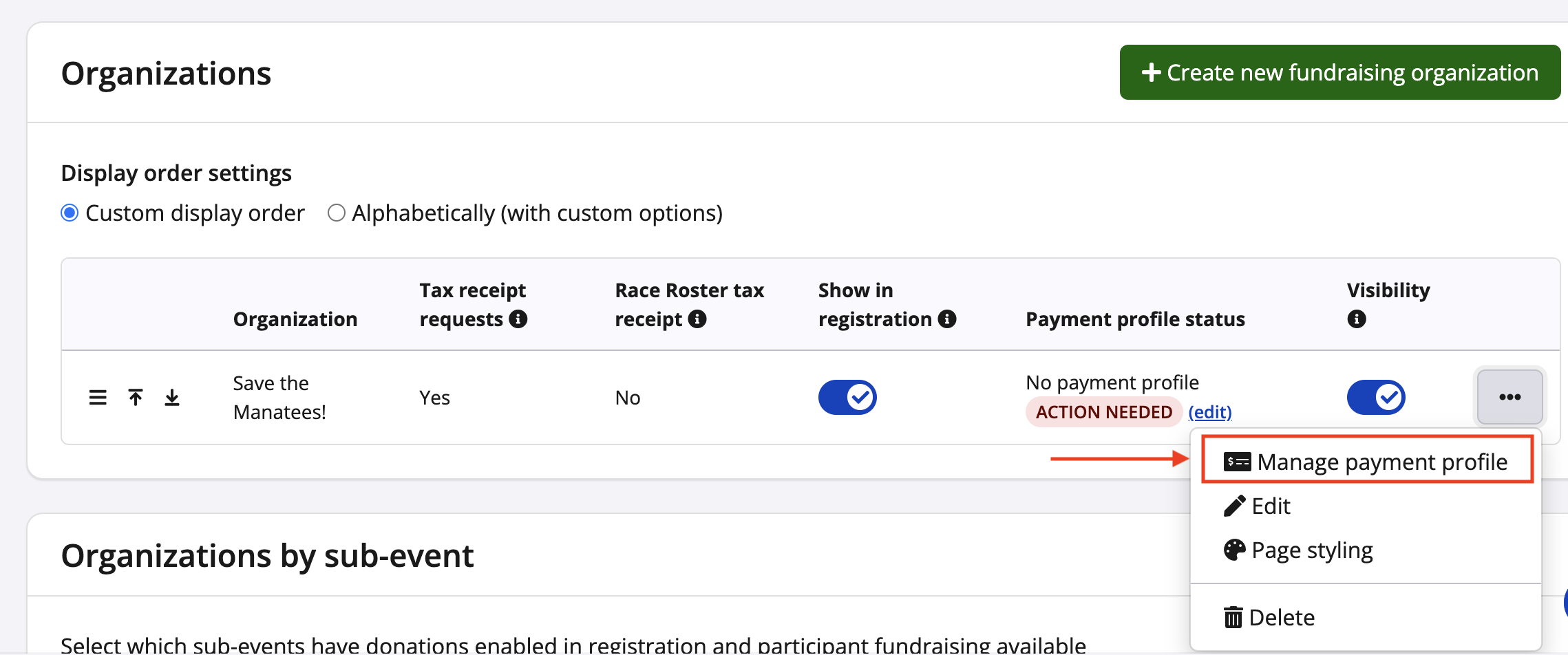 6. If necessary, limit specific sub-events to be able to fundraise for your Grassrootz charities by enabling the setting "Limit by sub-event" selecting the charities that you wish to enable fundraising on.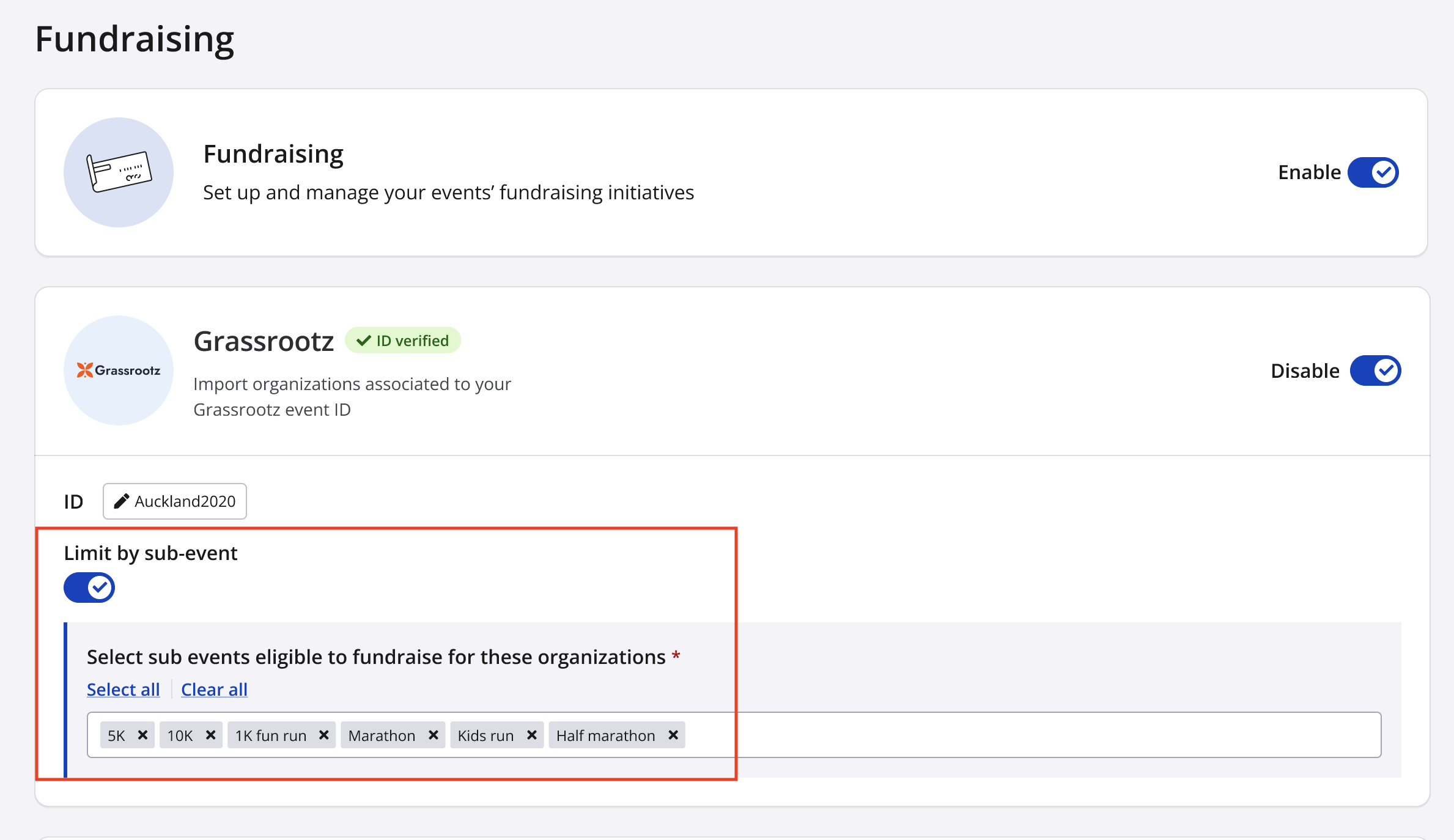 7. Your imported Grassrootz charities will now be visible on Race Roster within the event's registration process. If registrants choose to make a donation during registration, they will have three options to choose from:
Create a fundraising page

This action will create a fundraising page for the participant on Grassrootz using the registration information they inputted during registration through Race Roster

Donate only

This action allows the participant to make a general donation to the charity of their choice, but will not create a fundraising page on Grassrootz

Create a fundraising page & donate

This action will create a fundraising page for the user on Grassrootz while also completing a donation for the selected charity, with the donation displaying on the user's fundraising page on Grassrootz
The participant must also give agree to our terms and conditions stating that Race Roster will be sharing the participant's registration details with Grassrootz to create a fundraising page.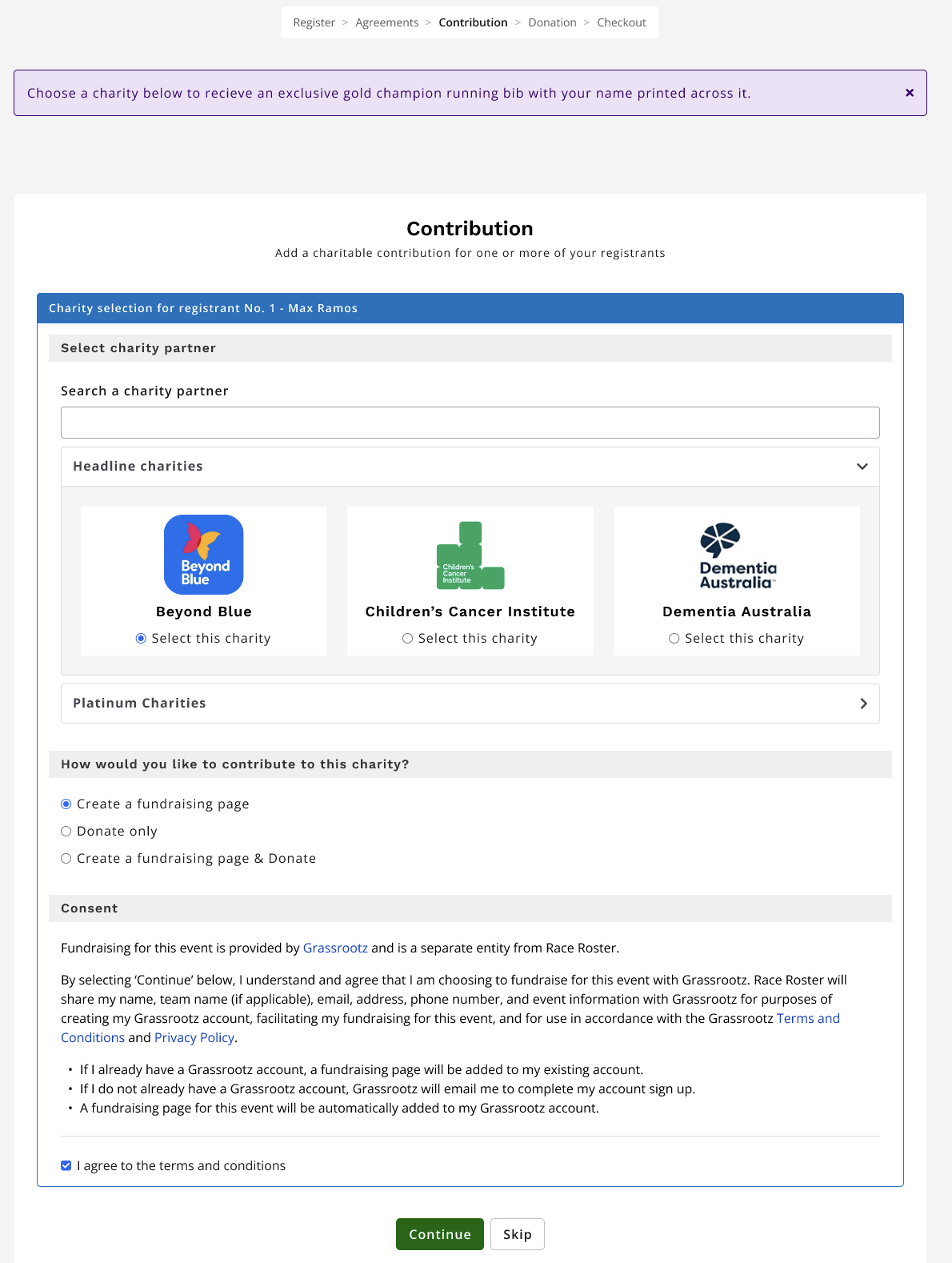 Things to Note
If one or both of the "show in registration" or "visibility" toggles is turned OFF for a charity, registrants will not be able to make a donation towards that charity within registration. Registrants will be limited to creating a fundraising page on Grassrootz without completing a donation (see below).


If you have any questions. about setting up charities on Race Roster through Grassrootz, please contact our support team at director@raceroster.com.au or director@raceroster.co.nz