Race Roster now offers the ability for events to set up predictive tracking for their participants running the race. This feature will allow for members of the public to view real-time estimations for when a participant will complete their race. As runners complete individual splits within the course, their estimated finish time will be updated based on their pace from that and/or previous splits, as well as their start time for the race. Whether you are an in-person spectator at the race location, or an at-home spectator who is not attending the race in-person, this new feature allows friends and family of runners to monitor the real-time progress of a runner as they complete the race.
To learn how to follow and track a runner who is completing a race, please follow the steps below.
1. Navigate to the event page of the race that you wish to track your runner from (you can search for events on Race Roster from your participant dashboard, or do a quick Google search for the specific event). Click on the view results button to navigate to the event's results page.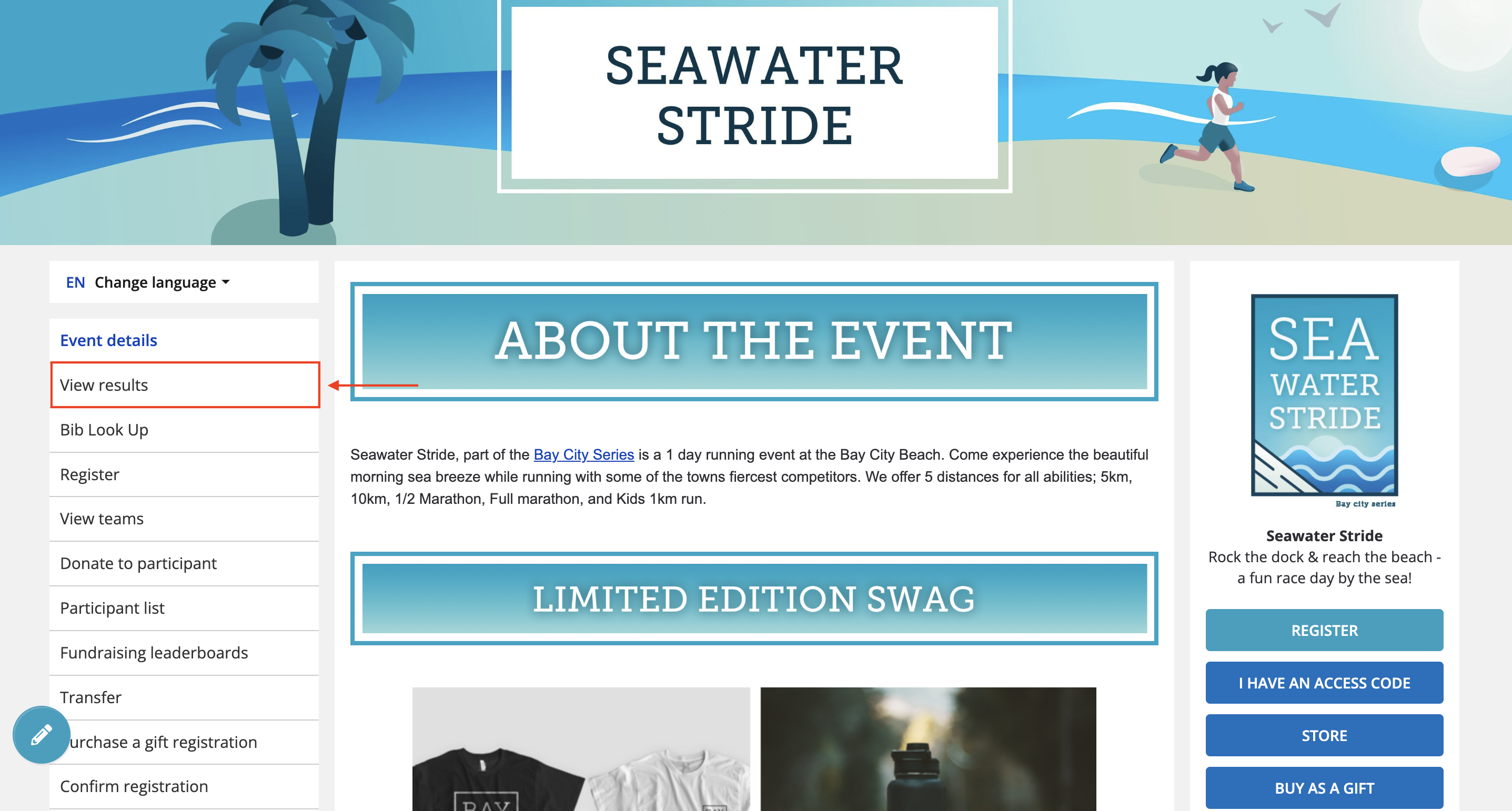 2. Navigate to the race/distance you are looking to follow. Within the results table, you will find a new follow column with a toggle next to each participant's race record. For each participant you wish to track, switch the follow toggle to ON.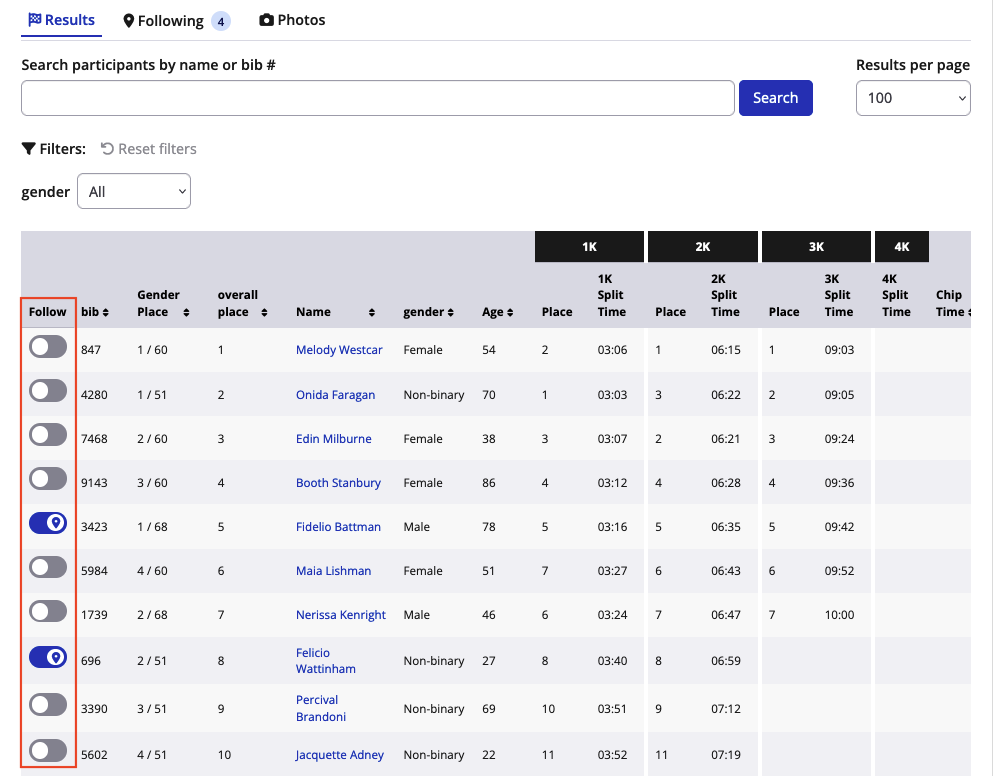 3. Click on the new following tab from the top of your results. As you follow more participants using the toggles provided, the number displayed beside the following tab will increase - denoting the number of participants currently being followed. You can follow a maximum of 10 participants per race.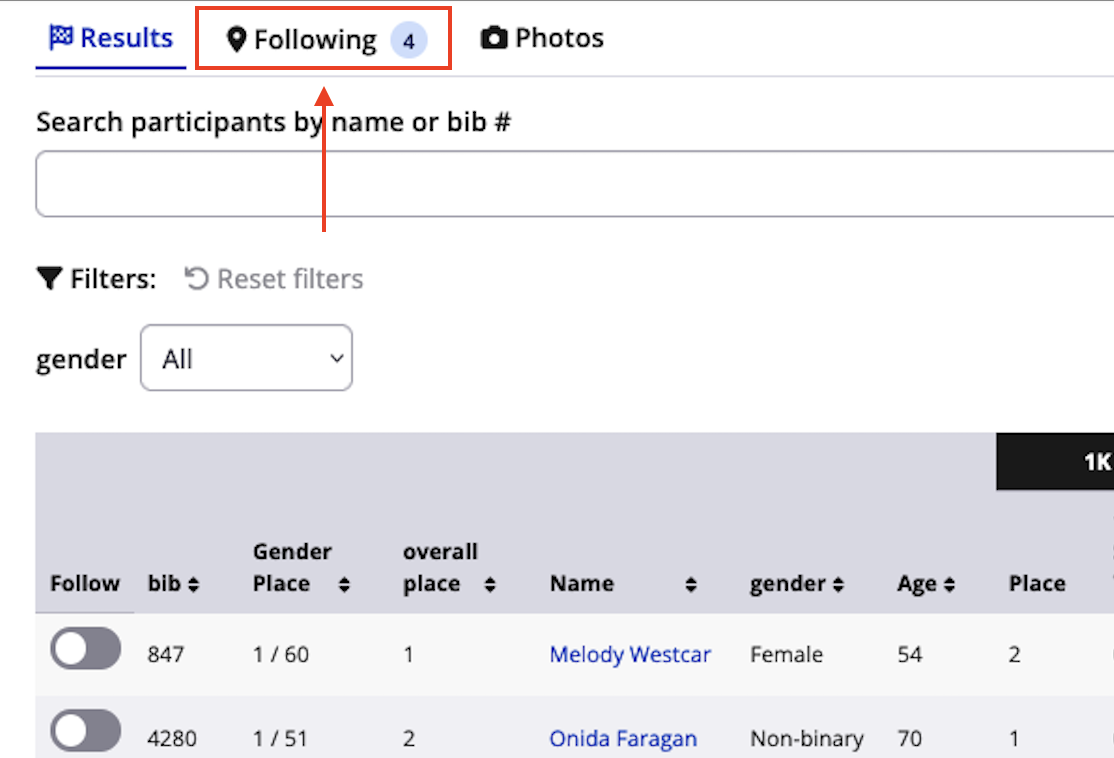 4. Within the following tab, you will be able to track the estimated progress for each of the runners that you selected to follow from the results page as they progress through the race.
You can click on the view button under a participant's name to pinpoint the progress of that specific runner on the map route.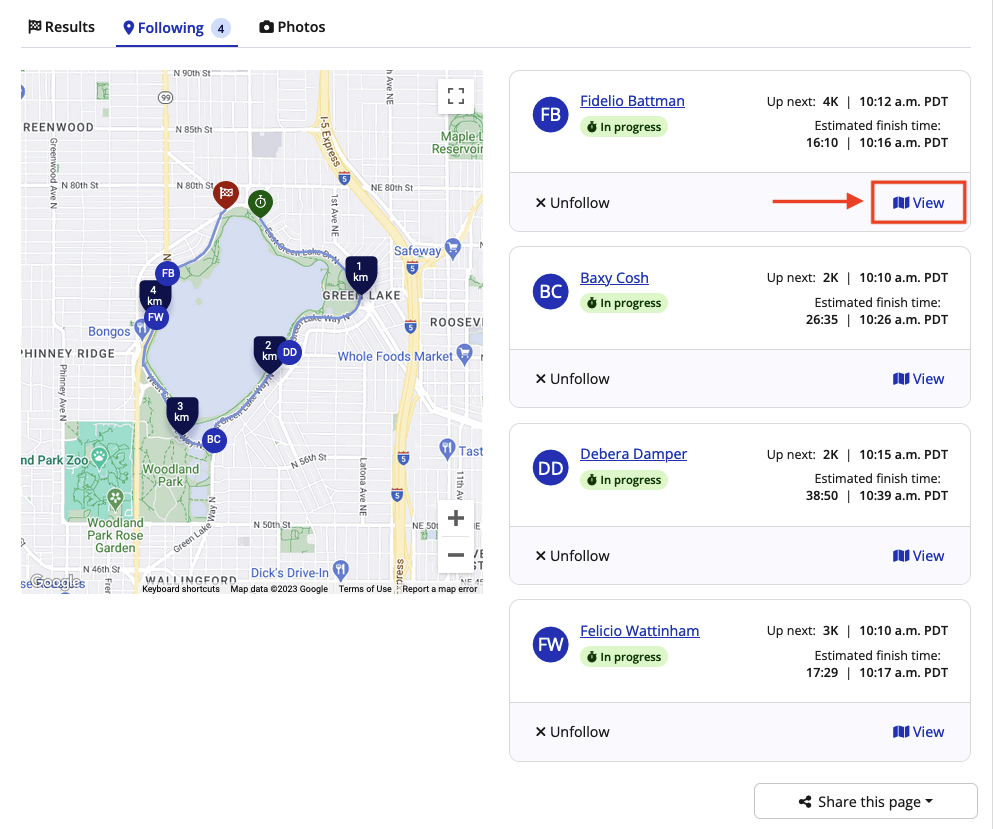 5. Clicking on the name of a runner within the following tab will bring you to their unique results page where you can find more detailed statistics for that runner for each specific split point leading up to their finish.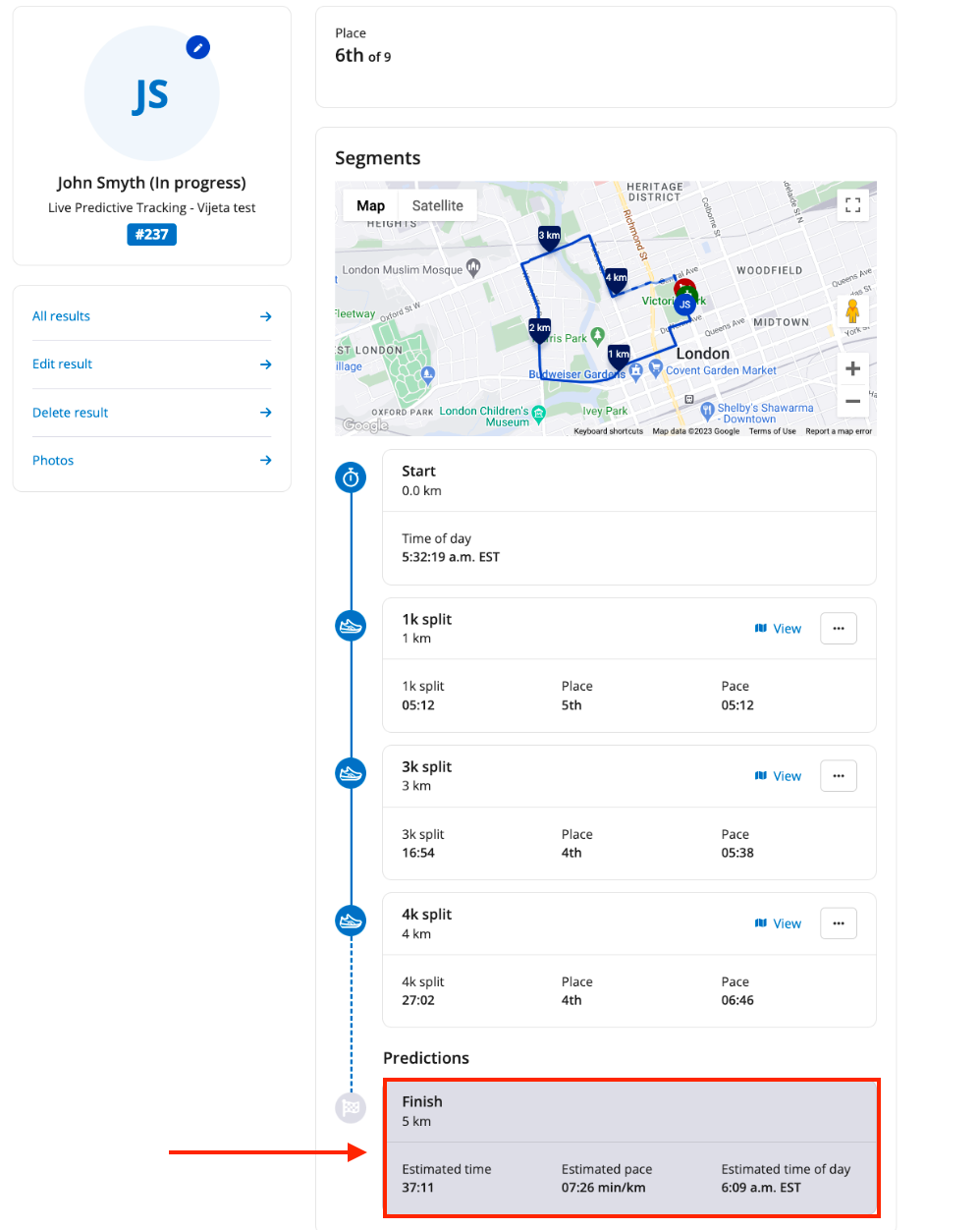 If you have any questions, please contact us at support@raceroster.com for assistance.