Race Roster's store functionality allows for event organizers to sell products to their participants who have already registered for the event. To learn how to enable the store feature on your event page, please reference our knowledge base article how to enable the participant store.
Race Roster has simplified the refund process for event organizers who may need to issue refunds for product purchases from the store. Please follow the steps below to learn how to easily process a refund for any participant store purchase.
1. From your event dashboard, click on management -> financials & reporting -> transaction report from the lefthand side menu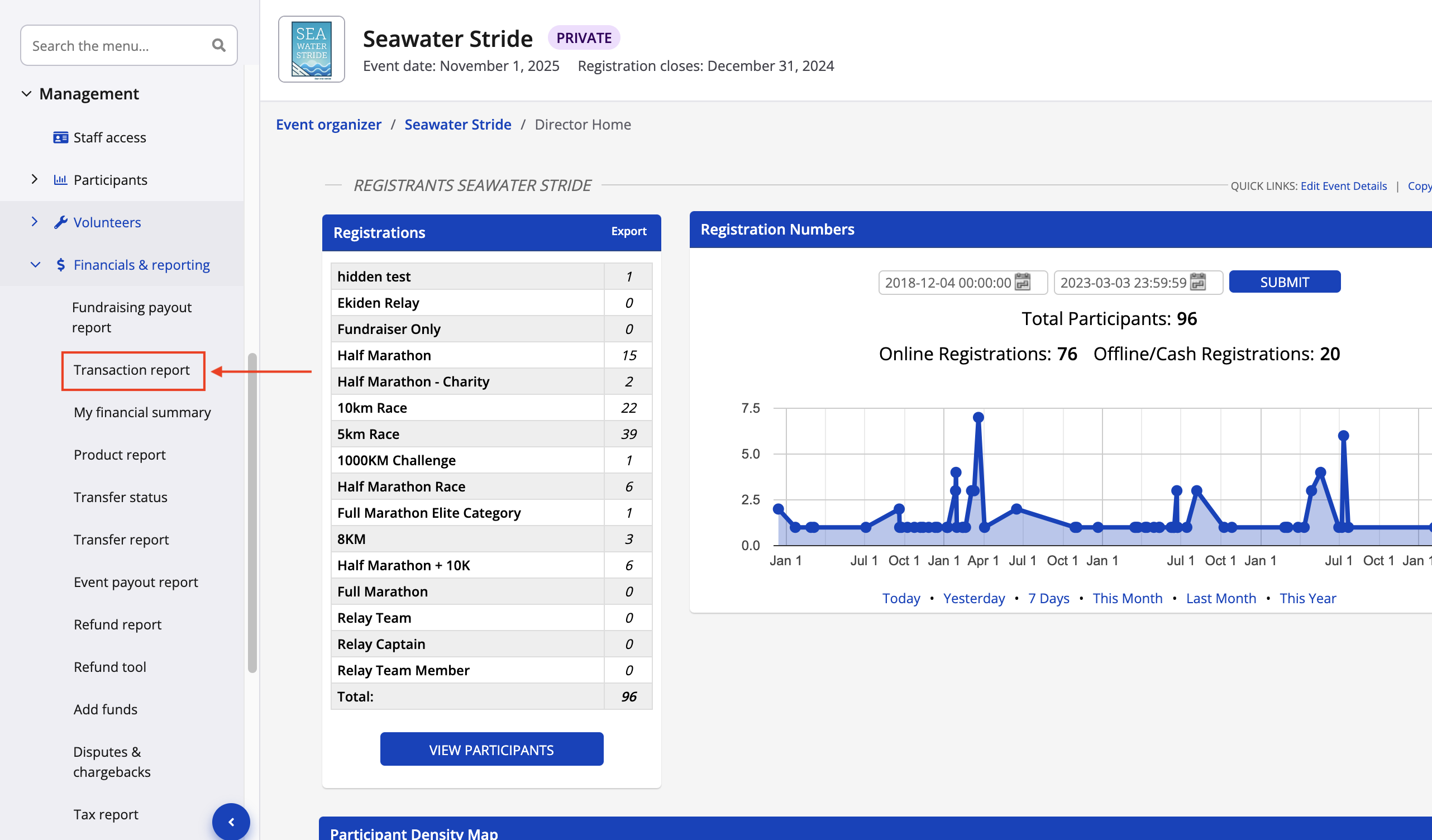 2. From your transaction report, set your preferred date ranges, and filter your report data to specifically look for receipts (Note: including store products in your search may help to track individual purchases). Click apply filters to begin your search.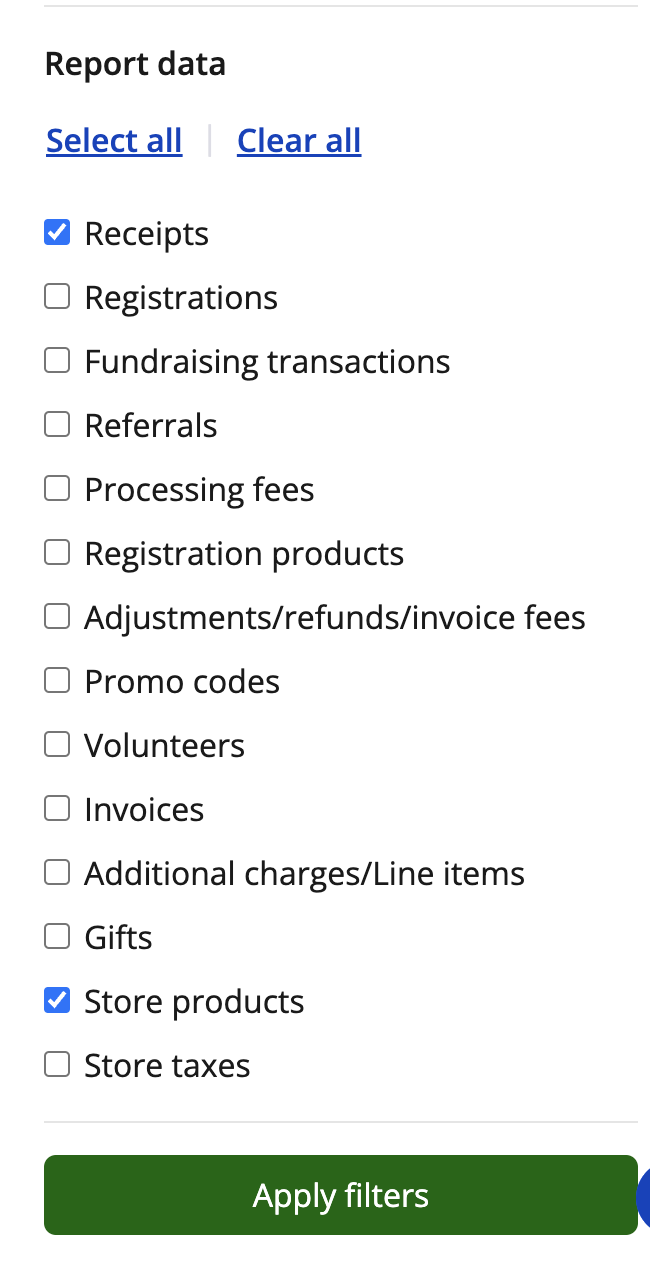 3. Conduct your search by using a participant's name or confirmation number. After finding the store receipt for the transaction from your search, click on the white button under the actions tab for that transaction and click on the refund option.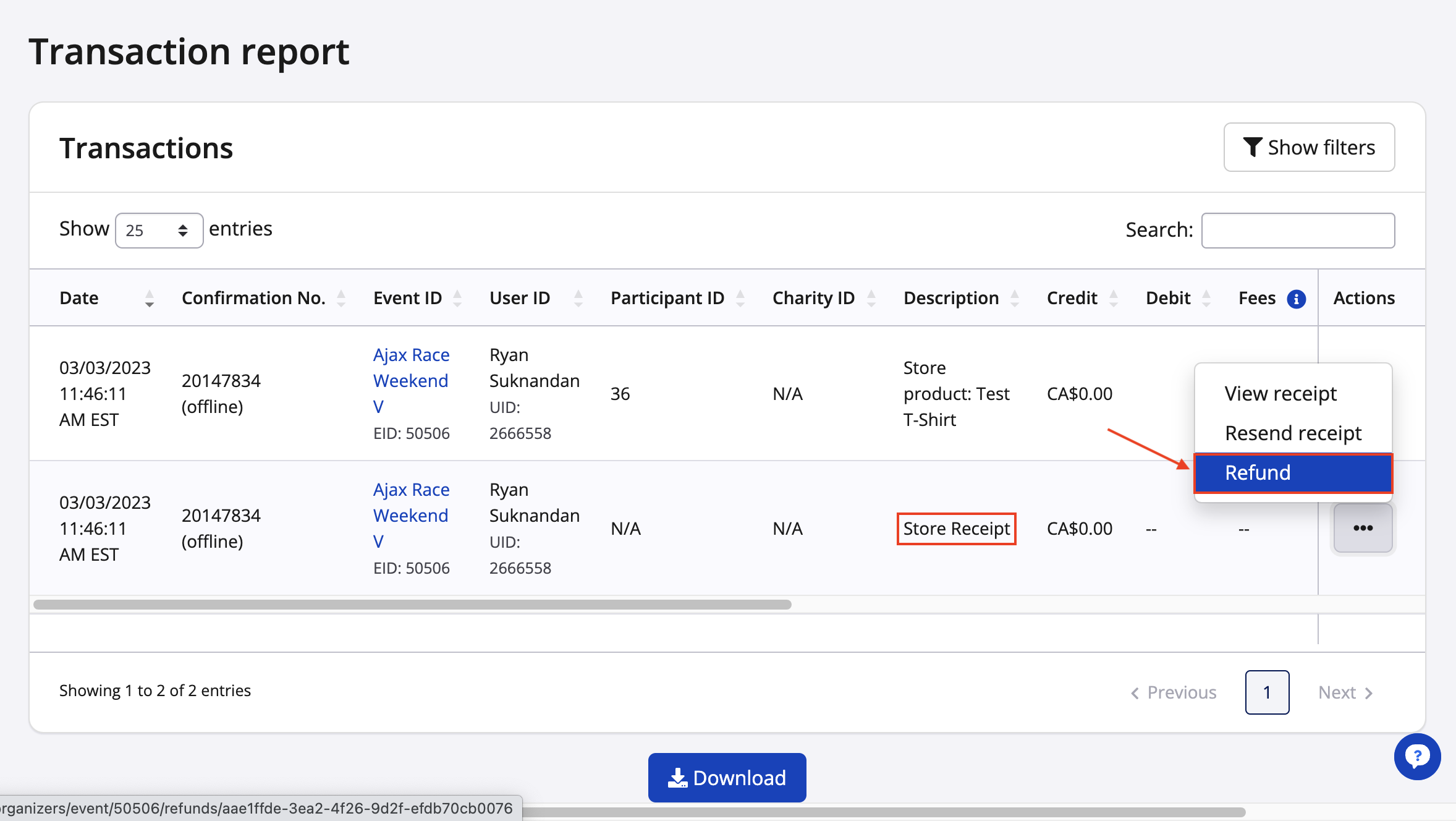 4. You will now be redirected to the refund page where you can process the refund for this specific store purchase. For tips on how to issue a refund, please reference our knowledge base article how do I process a full or partial refund?


If you have any further questions, please contact us at director@raceroster.com