Race Roster offers the ability for event organizers to create bundles which allow for participants to register for multiple sub-events during one registration. For example, one sub-event can be called 5K + 10K which allows the participant to register for both the 5K and 10K sub-events at once during one checkout.
To learn how to setup bundle sub-events on your event page, follow the steps below.
1. From your event dashboard, click on management -> configuration to enable the correct setting for bundles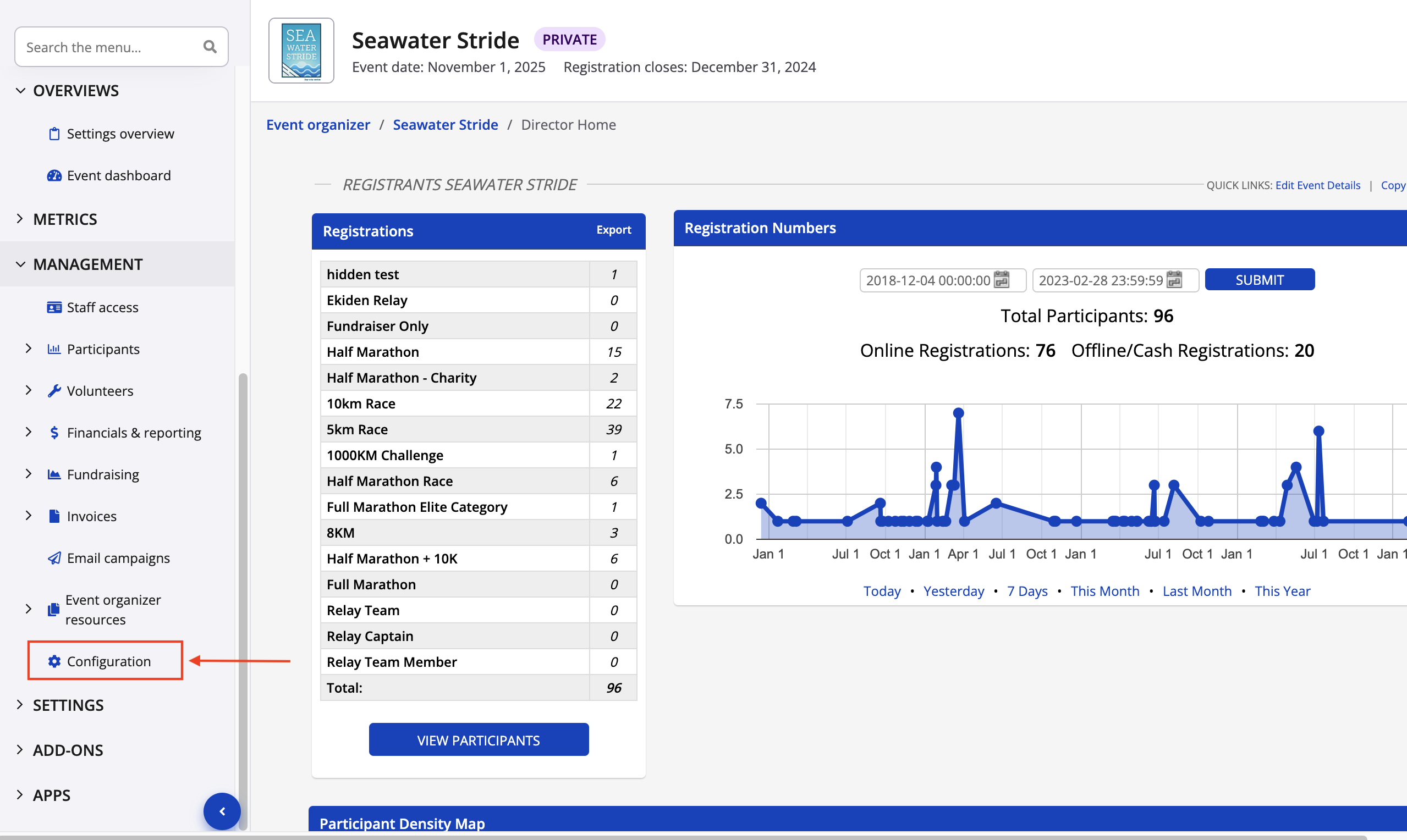 2. From your configuration settings, type in feature.sub_event_bundles and click the blue arrow button to find the corresponding setting. Enable the setting by checking the box next to the setting name and then click save.


3. With the bundle setting now enabled, from your lefthand side menu, click on settings -> sub-events to begin creating your bundle.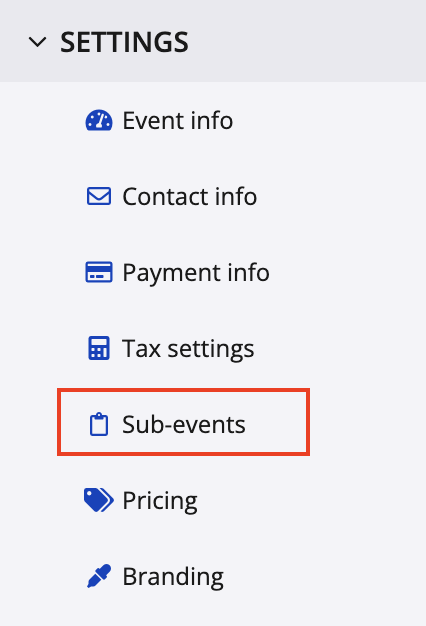 4. From your sub-event settings, you will now find a green button labeled create bundle. Click on this button to begin creating your bundle sub-event.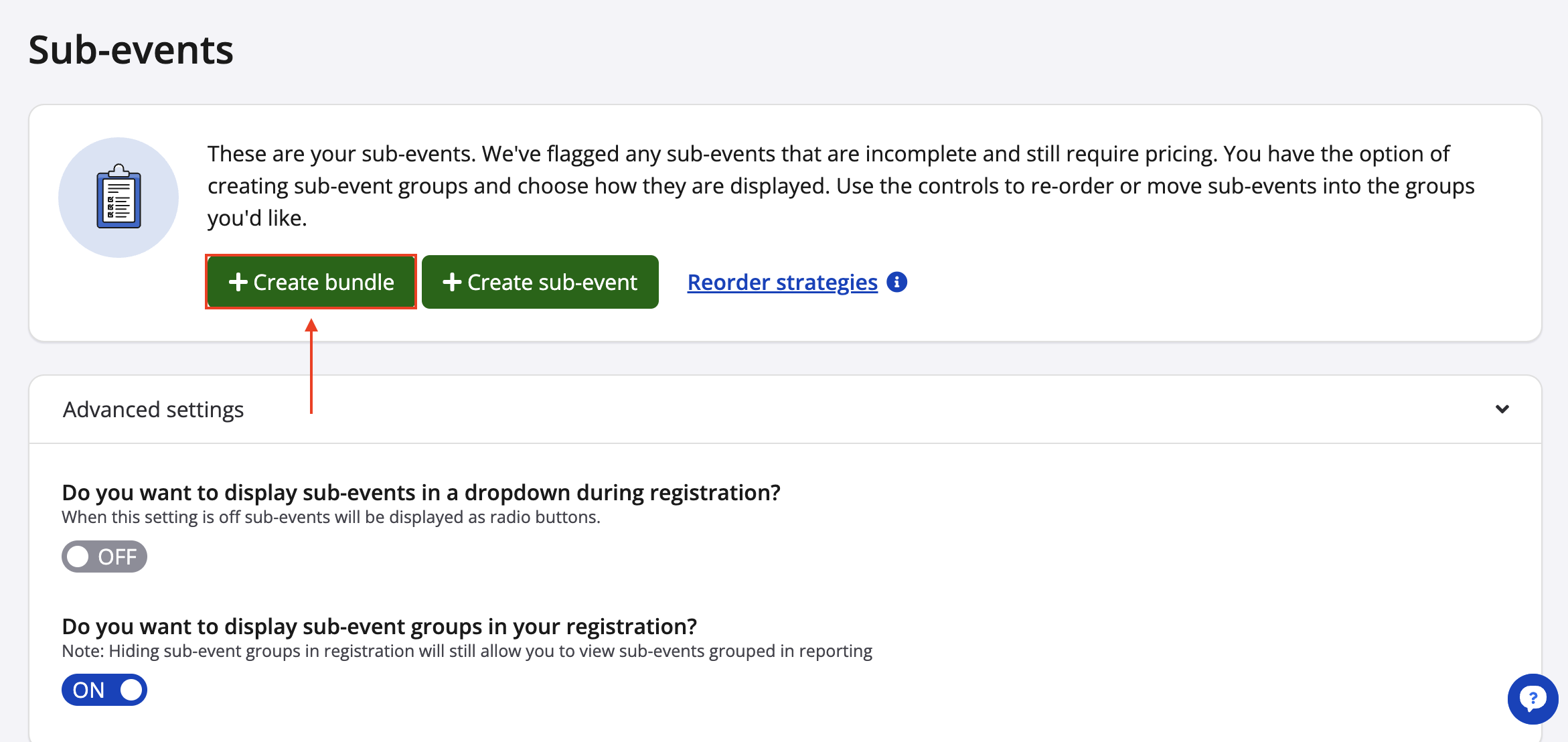 5. To create your bundle, enter in the following criteria:
Bundle name (ex: 5K + 10K Combo)

Description (optional)

Select which individual sub-events should be a part of this bundle

Apply any necessary tax rates if necessary
Click save & exit once complete.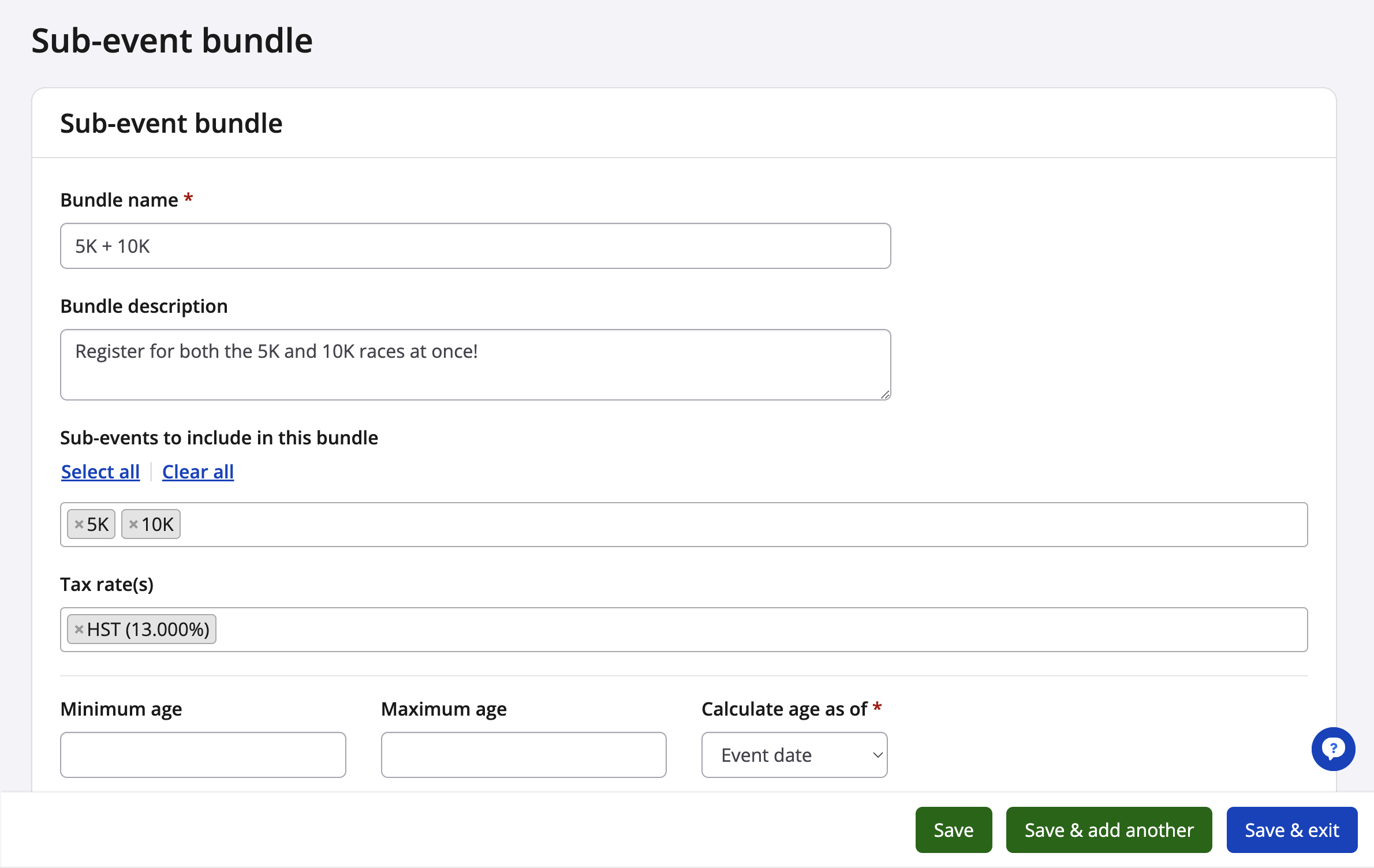 6. After creating your bundle, you can add pricing from your pricing settings to have your new bundle be made visible within your registration flow. Once visible, participants will be able to register for your bundle.
7. As users register for your bundle sub-event, there will multiple registration records that exist within your participant list. One registration will exist for the bundle sub-event itself, as well as a separate registration for each of the individual sub-events within the bundle.

If you have any questions, please reach out to us at director@raceroster.com