Race Roster has added the ability to create organizations. To learn how to create an organization for your events on Race Roster, follow this guide HERE.

This article will outline the different ways to find and navigate across your different organizations that you've created when logged into your Race Roster account.


Welcome Page
After signing into Race Roster, you will be redirected to your welcome page by default. After already creating an organization, you will find the organizations tab along the top of the welcome page as seen below. Click on the organizations tab to view all of your existing organizations.

From the organizations tab, you can click on the view dashboard button below each individual organization to access the organization's dashboard.
You will then be redirected to the selected organization's dashboard.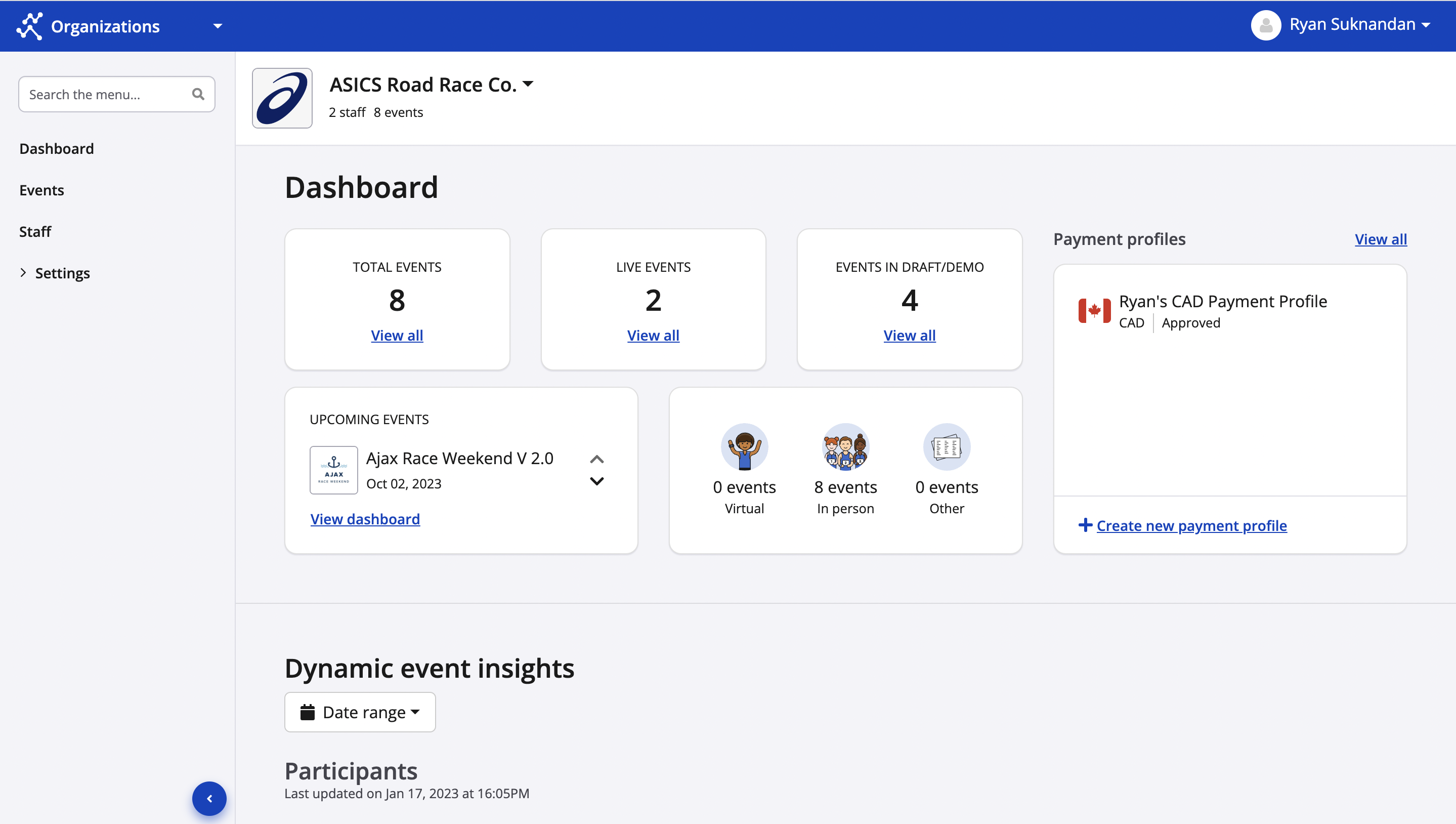 Kingdom Switcher
After creating an organization, you will be able to navigate to your organization's dashboard from any page on the Race Roster platform by using the kingdom switcher. The kingdom switcher is a side menu bar on the lefthand side of the page that can be used to navigate to various pages on Race Roster. Click on the blue and white Race Roster logo in the top lefthand corner of your page to open the kingdom switcher.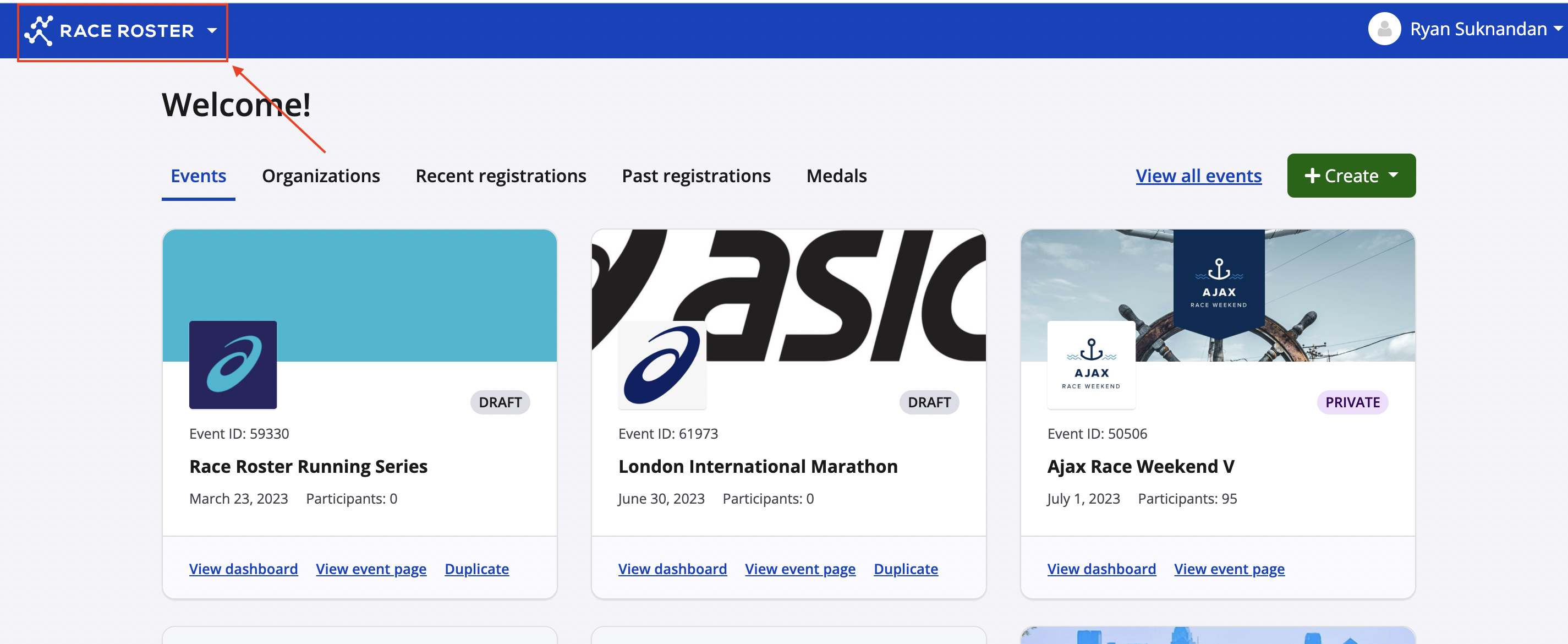 Within your kingdom switcher, you will find all of the main dashboards that are accessible to Race Roster users. Click on the organizations tab to access your most recently created organization's dashboard.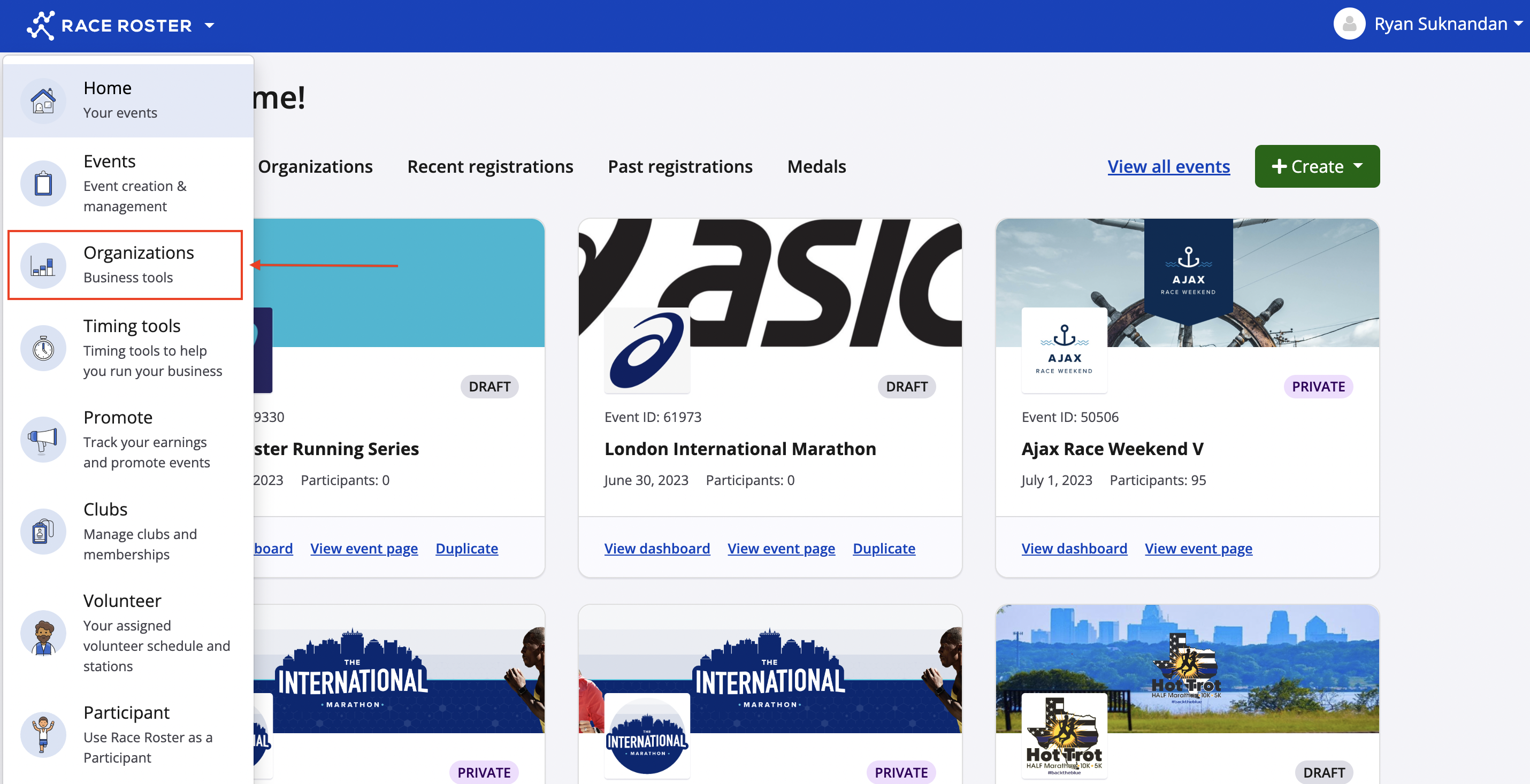 Navigation Toggle Within the Organization Dashboard
After creating or joining multiple organizations on Race Roster, you can toggle between your different organizations directly from your organization's dashboard.

Click on the name of your organization from the top of your organization's dashboard to open up a searchable dropdown menu to find your other existing organizations.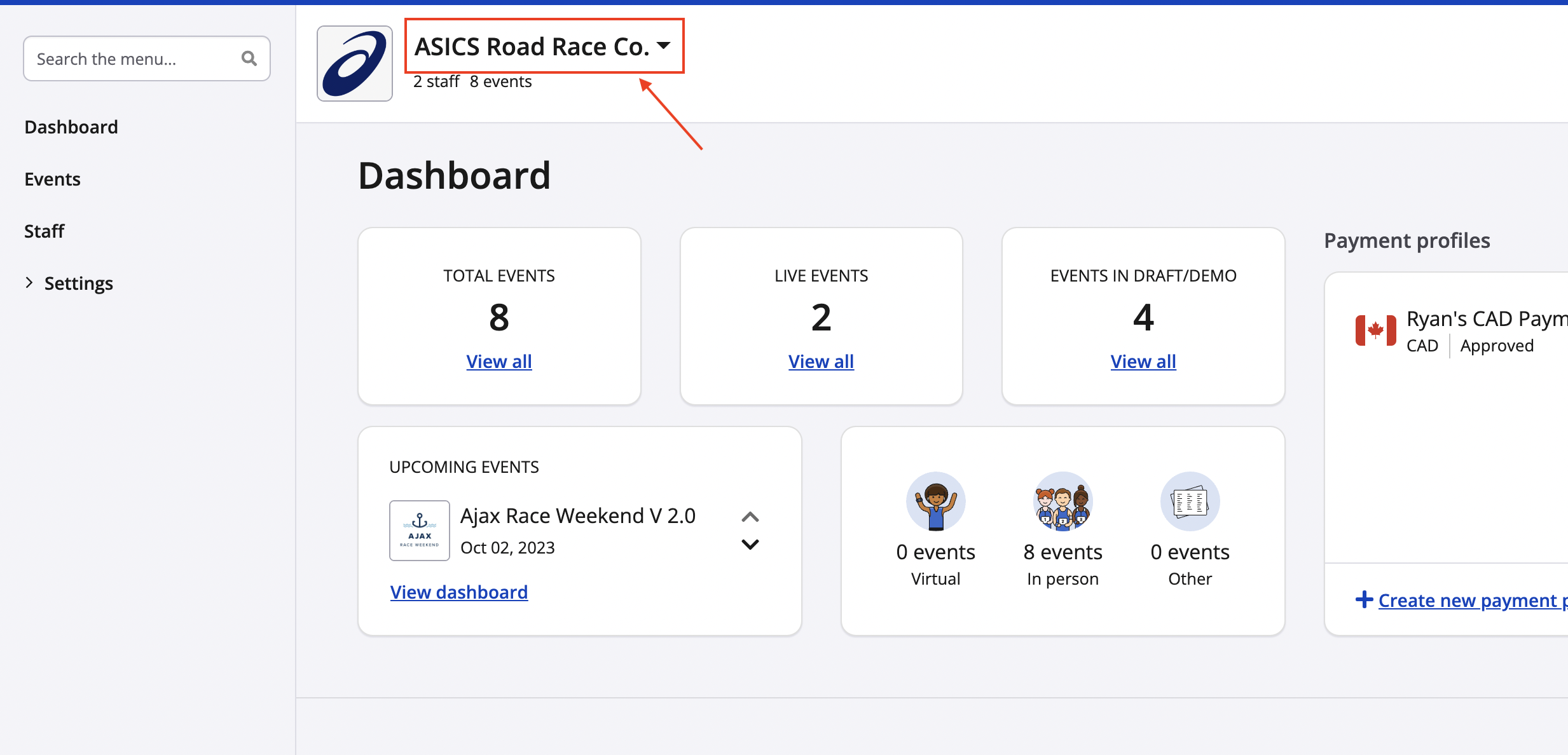 Click on the organization from the dropdown that you'd like to view.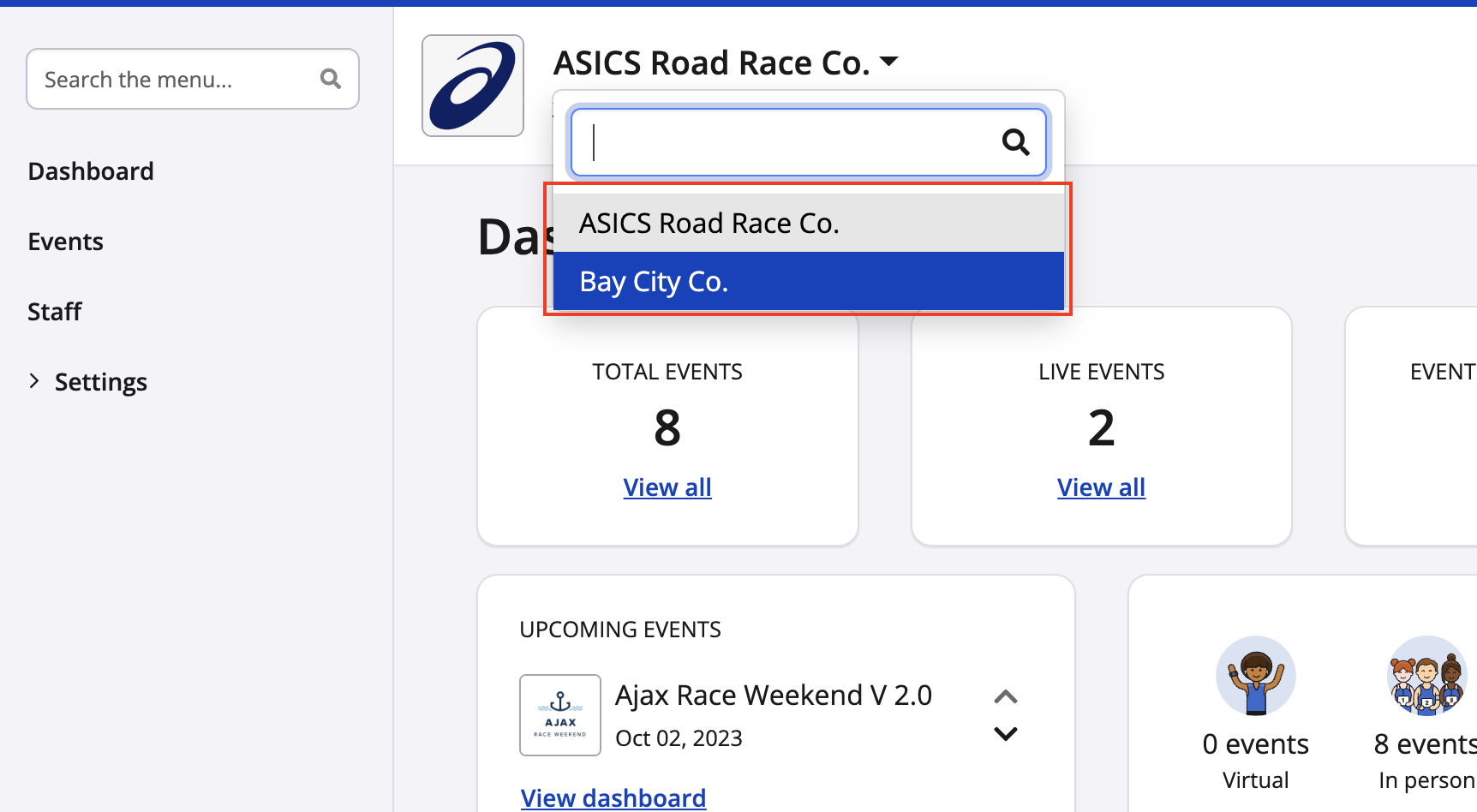 If you have any questions or concerns about navigating between your different organizations, please contact us at director@raceroster.com